Royal Standard Poodle Customer Pictures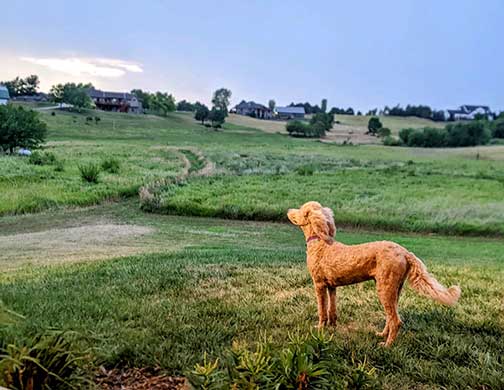 Royal Standard Poodle Customer Pictures


Last updated 9/5/22


These 

Royal Standard Poodle Customer Pictures

 hopefully help your decision to purchase a pet from me (and other reasons ;o) - Thank You for looking!
I sincerely appreciate all who have made this site so watched!!! I hope the pictures bring joy, peace, and laughter at their unique daily quest of being our beloved pets.
Royal Standard Poodle Customer Pictures are hear for your enjoyment, they are copyrights and used with permission only :o)
These web pages are dedicated to Customers who send in pictures. Calendars built every two years from at least those 10 good pictures sent to Tes each year. Only given to those customers, can never sell due to customer copyrights. 
The pages are built on the following protocol: Each time pictures are sent by a customer, that customer will be bumped to the top of a page unless long standing customers are ahead of them :o)
| | |
| --- | --- |
| | Customers |
Join

"A Perfect World Club"
This Club allows visitors to enjoy the Royal Standard Poodle Customer Pictures - of "A Perfect World's" offspring growing in their new homes. 
To join the Club with one of my pups, with your permission;

Send me pictures with weight, height, and what they/you enjoy doing together over a year.

I make a web page for your pet after receipt of at least "10" pictures
Only the pet's name and home town with state is used
As your family album grows, I bump you up on the web page toward the top (or how adorable the shots are :o) 

Every 2 years I put a calendar together with customer pictures for those who annually send me pictures on this page. It is my Thank You for helping me research my offspring, as well as show lookers what I can provide. Next calendar for 2024. I do not sell calendars as they are customer pictures, their copyright and used here with their permission, thus the calendar's go to them free - Thank You!

Gift Cards? Click on Link to purchase.
Boarding my Customer Standard Poodles

when time allows...

 July - November 2018 we're with Tes while owners in Saudi Arabia...usually at home in Tulsa, OK. 

Tes ONLY boards her offspring for her customers if timing falls into place.




Receive a RoyalStandardPoodle.com Stainless Steel Mug with the following pictures and protocol:
Click Here - see examples of the pictures (mugs do run out, new ordered in different models)

1. A four legs up picture


2. A mug (face) shot picture

3. A shot with their ears back...seems to happen to just about all of them at one time or another as they run and play :o)

4. A picture of your spoo smiling for you :o))

If you can't capture that smile, you can get a mug by sending a new customer, or coming back for your second spoo!

With your pics I'll send your gift right away :o)
| | |
| --- | --- |
| | "Shear Fun" click here is a web page with shear fun pictures, websites, and links on poodles that customers have sent over time. Enjoy! |
We should know now that Royal is a marketing term to express the larger standard poodle size. There is never any guarantee on size, yet I do my best at estimating puppies eventual size by their weight at birth and 6 weeks of age and now with DNA by Embark completed on parents. This is my barometer to the best of my ability. Even runts have grown over 26" at the shoulder and 75 lbs. So, we hope we can provide you with your next AKC Standard Poodle Puppies for Sale or Royal size, both are born in every litter.