Royal Large Brown Standard Poodle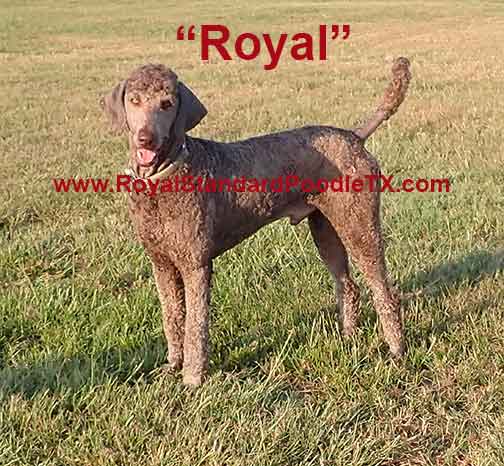 "Royal" Large Brown Standard Poodle is one great relaxed and happy big boy! Yes, he's faded to a VELVETY Brown, personality to DEFINITELY want as a parent to provide for his offspring. Adult pictures coming...
Under construction - last update 6/7/23
Tracking Royal Stats:
Carries NN alleles and all large body size allele combinations = Large body size, will throw LARGE offspring in mating to an NN dam with matching large allele combinations! Juno has them :o)
Carries Cream/Apr, Sable, Tan points for Phantom offspring if dam carries same

Embark COI (co-efficient of in breeding) 10 generation 12%

8 m old 57 lbs

Embark DNA - NeWS, VWD, DM, all variants to the standard poodle breed are CLEAR

6 m old PennHip - Mild Risk - 47 lbs

5 m old 36 lbs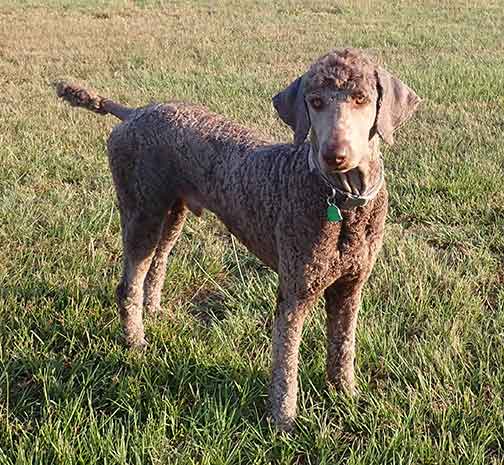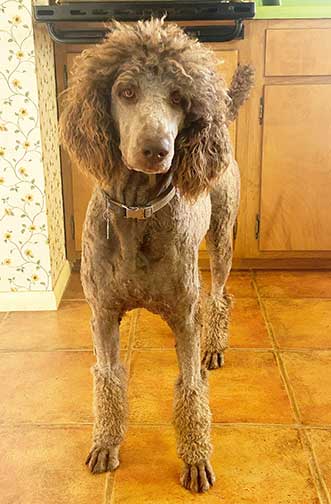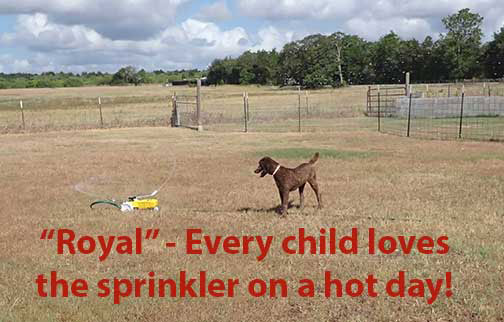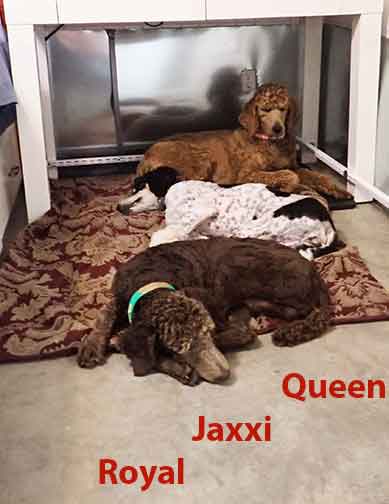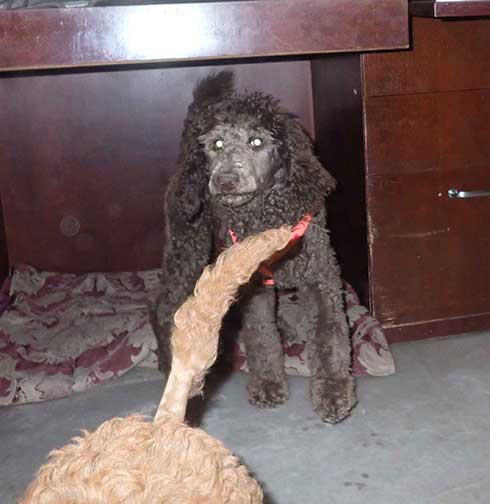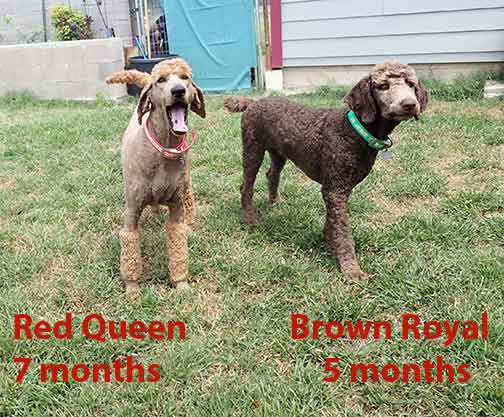 Your second block of text...