Royal Standard Poodle Contact Form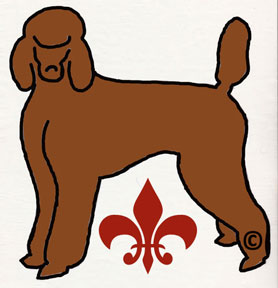 Royal Standard Poodle Contact Form -
Interested in Purchasing a Pup from Tes in TX 
This form is sent to Tes Ingebritson email for your start of communication. You won't find my email address anywhere on this website due to scammers/spammers, so PLEASE do contact me via the form that I can help answer your questions for your next pet.
I respond to your form with a Thank You and general information, my email address, and my phone number at that time for an interview appointment that works best for you. 
*
If you don't get a response in 24 hrs please check your junk box!
*
Standard Poodle Puppies available FOR SALE M/F!
*
* Stars are required input on the Royal Standard Poodle Contact form below. Due to scammers ALL stars must be filled in, if not the form won't send on to me. Thank You for your understanding.
*

NOTE: This form DOES work on cell phones now! If you don't get a Thank You email, check the form to assure filled in correctly, then look for the Thank You email to know it went through.

---
Royal Standard Poodle Contact Form

Thank You for your interest in
A Perfect World Royal Standard Poodles Contact Form is here for you!