Royal Standard Poodles Red Daniel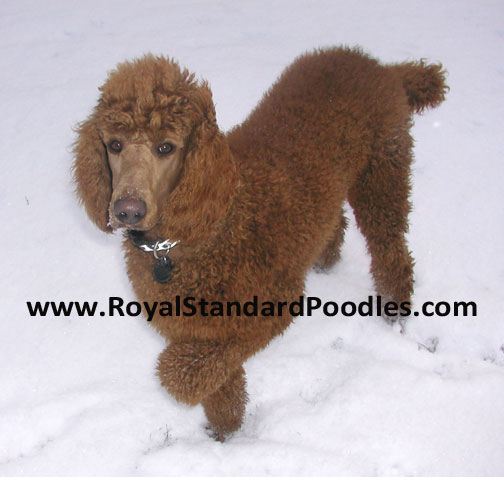 Royal Standard Poodles Red Daniel - My mentor friend encouraged me for 3 years to diversify with reds and I have taken the journey by adding Mithril's Daniel to my home. Daniel comes from a non-fading gene father Sheldon, who at 11 years old, was a darker red then when he was a pup...Daniel - we look for you to follow after his footsteps :0)
Daniel's name comes from the character "Dan~el" in my fantasy novel "A Perfect World - Tatriel." Dan~el is the father to Tatriel who owns E-space, a company that builds spaceships. AKC wouldn't let me use the ~ (called a tilde which in other languages gives the roll of the "n" on the tongue) so we will use the English spelling for a nice strong name for him :0)
Updated 3/2/19

Tracking Royal Standard Poodles Red Daniel:
8/2016 Osteochondrodysplasia (OCD) Clear
12/31/14-No evidence of Sebaceous Adenitis (SA) was found.
6/1/14 - 70# 3 yrs old
10/14/13 CHIC registration #92844, this means all testing completed plus others.
10/3/13 AKC OFA Good - no evidence of hip dysplasia :0) This is also in ratio to the PennHip x-rays done at 6 months old
COI 10 generations 11.61%
1/15/13 Congenital Cardiac disease - normal
1/8/13 CERF (eyes) free of observable inherited eye disease
test 11/28/12 OFA Thyroid - Normal
test 5/23/12 Neonatal Encephalopathy w/Seizures (NEwS) - DNA test - Normal
test 5/23/12 Degenerative Myelopathy (DM) - DNA test - Normal
1 yr old 64 lbs, 27" at the shoulder - Gorgeous Red!
9 months old 67 lbs
8 months old 66 lbs! Exquisitely Handsome & Loveable!!!
6 months PennHip - Great! Top 80 percentile, 56 lbs
VWD 11/28/11 - Clear
5 months old 47 lbs, on his way to be a nice sized boy :-)
4 months old 38 lbs, 20.5" at shoulder - truly has made me laugh more then any of the others as a puppy!
10 wks old 15 lbs - stands out without being shy, appears to know what he wants, and that includes attention from everyone :-)
8 wks old 12 lbs
"Watching it snow"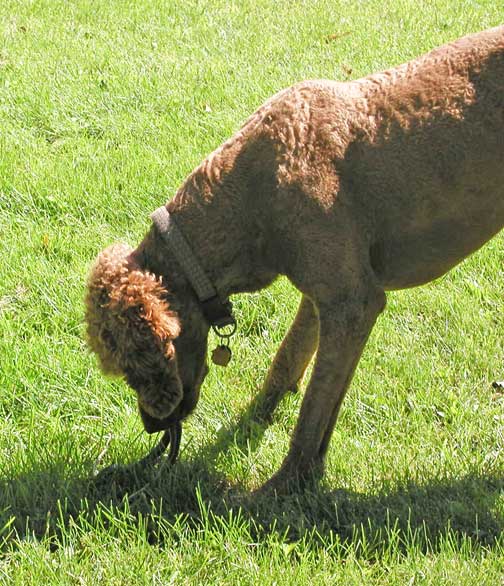 What's this, a snake?  I better go show Dani and Tes!
*
Hmmm, why is Dani running away.....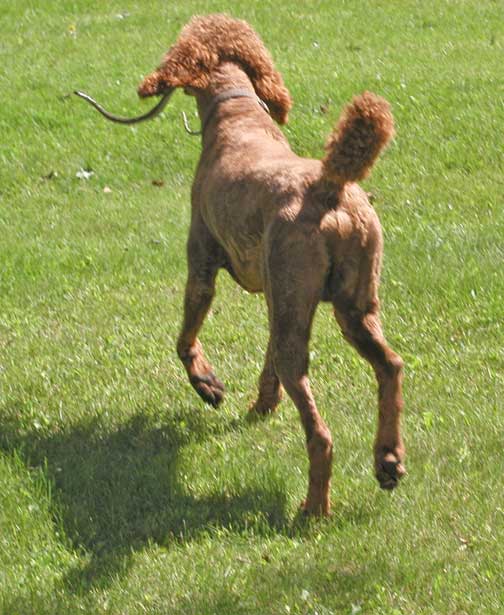 No more snake.....for now ;0)
*
The 2 Studs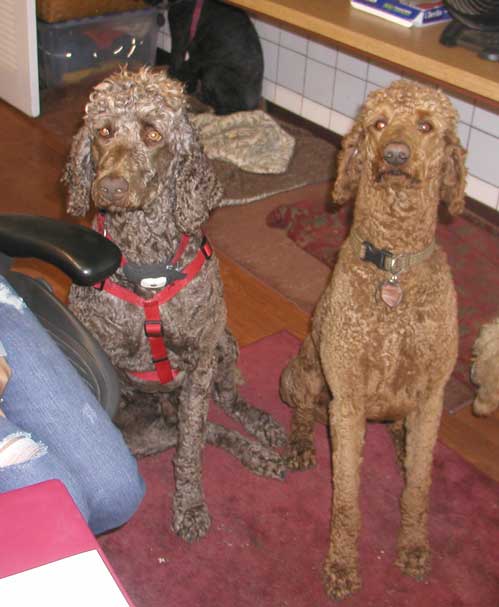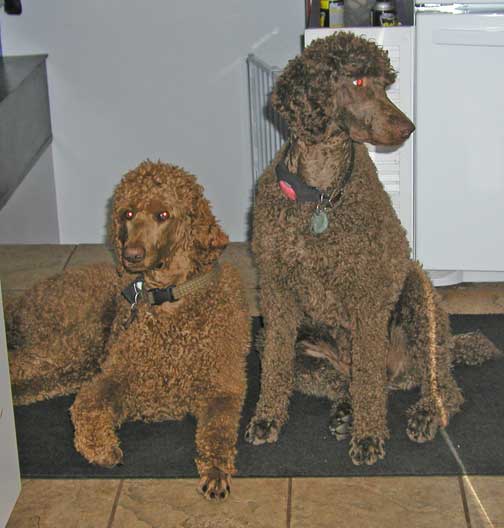 Jasper and I make some huge babies, you should get on our list!
*
Here's my mug shot for the winter of 2012 :0) My dark brown summer nose is lightening up to be what they call a Winter nose.
Here I am 1 yr 6 months old.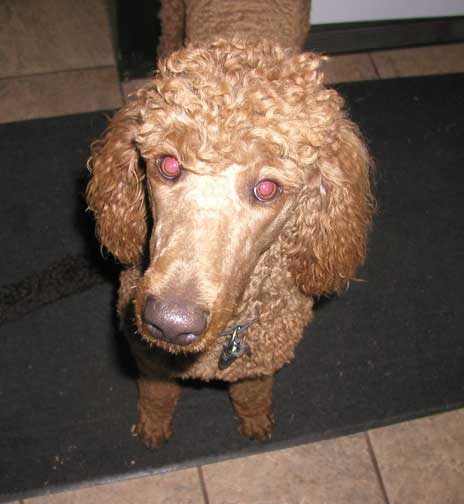 Here is my Summer nose at 1 yr 2 months old.
*
Out playing in the parks...she missed my butt here!
Tes has to get a rear view shot for some reason...breeders will know :0)
*
Daniel's letting one of the red girls snuggle in with him :0)
People ask if we are raised around cats...here's a favorite sneaking up on me...we call her Brassy :0) Reeowrrr!
*
Hey there, I'm really filling out over the Summer! Tes and Gene share I'm one loving boy, absolutely the best temperament, loving, and great with people.
Here's my Christmas profile 2011 :0)
*
It's "The Chair!!!"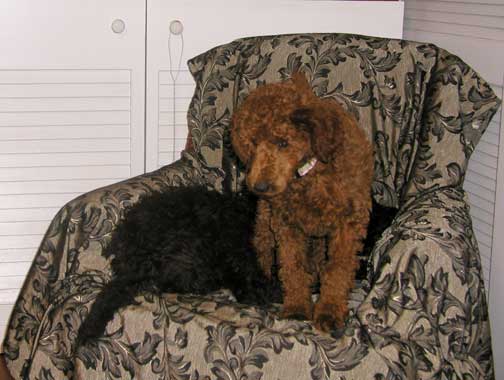 Izzy is great in playing with me :0))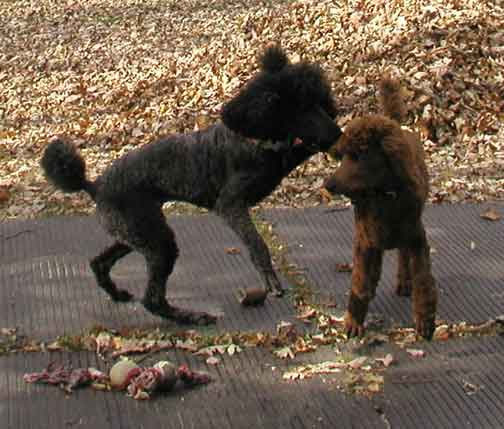 Guess what time of year it is! We absolutely have to let Tes know these are our piles to play in - Thank You!
I'm in here...bet you can't find me...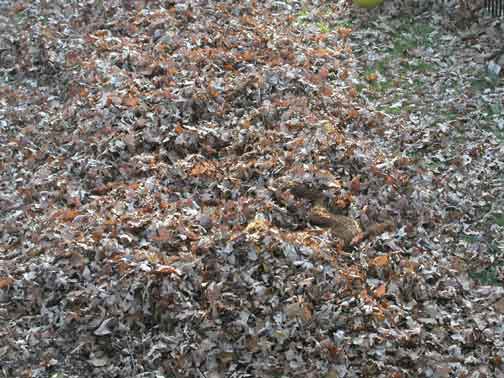 We're off and running, fun, fun, fun :0))))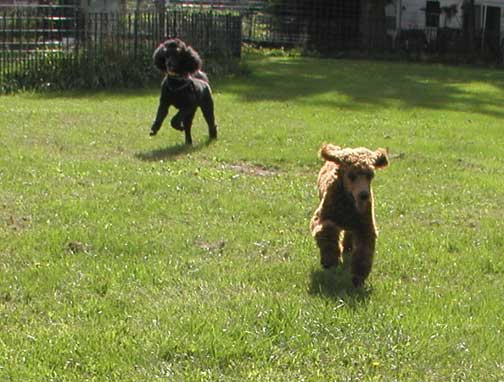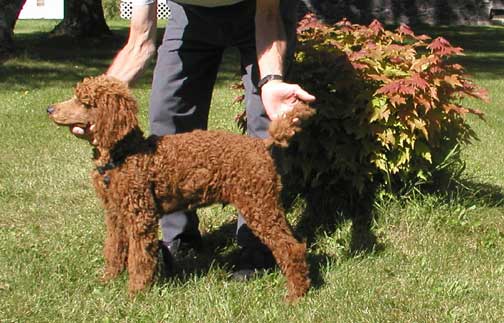 Profile is looking good :0)
*
Here's my first mug shot :0)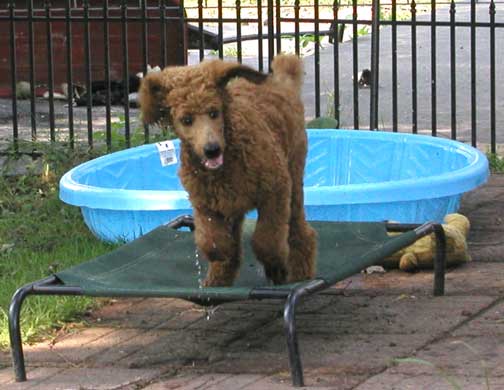 I Daniel have made Tes laugh so much this summer with me in and out of the several swimming pools constantly! I love them to cool down in...and of course then track water into the house ;0)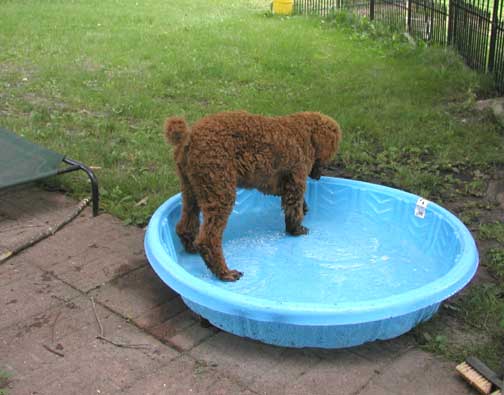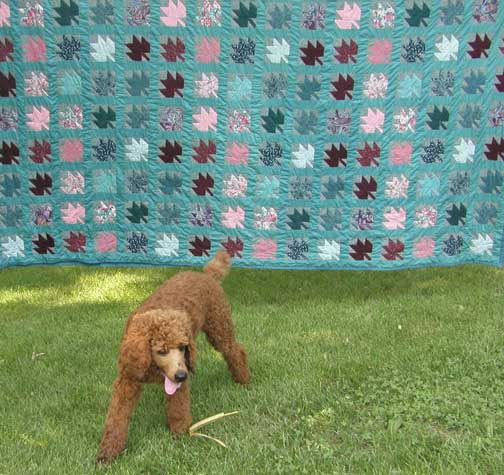 ...and then there is the quilt of many colors..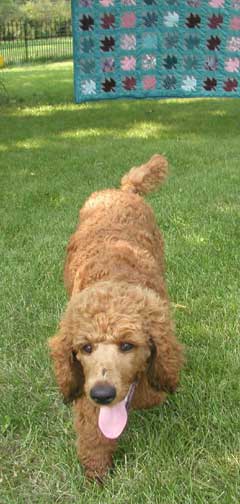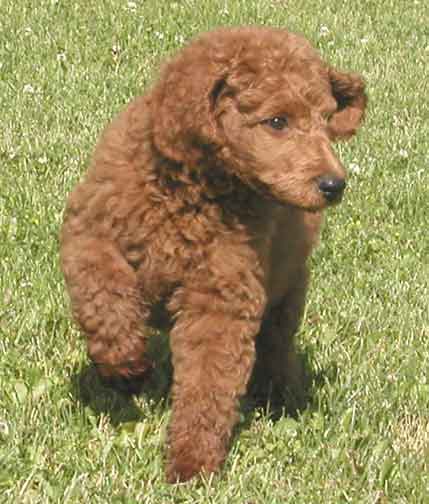 ...and here's my first overall haircut to stay cool in the hot summer.
*
What a lot of parks to have fun in!!!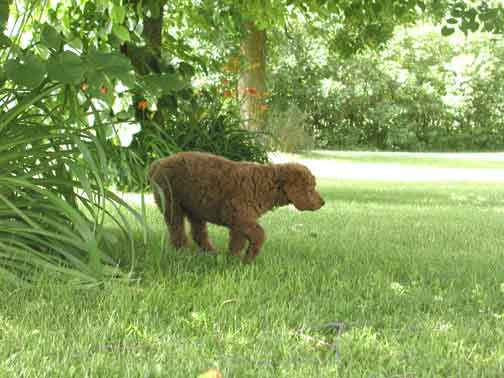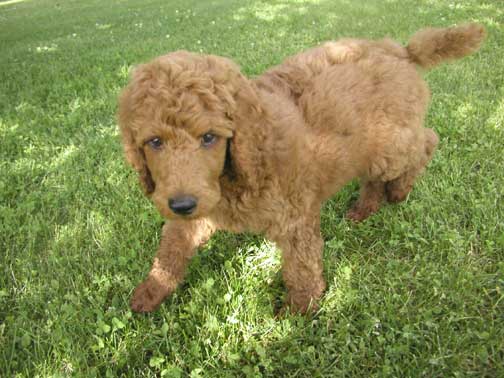 Now I get to figure out the doggy door...
*
...to more parks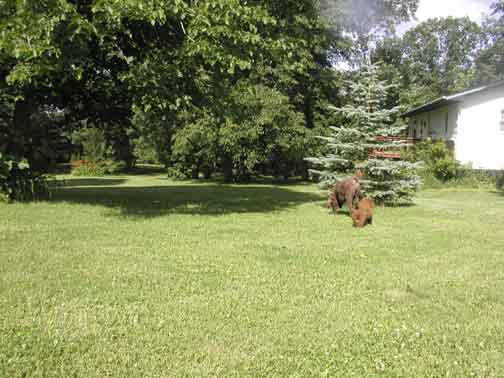 Cleopatra lets me snuggle with her...for now :0)
*
...and of course I love the parks ;-)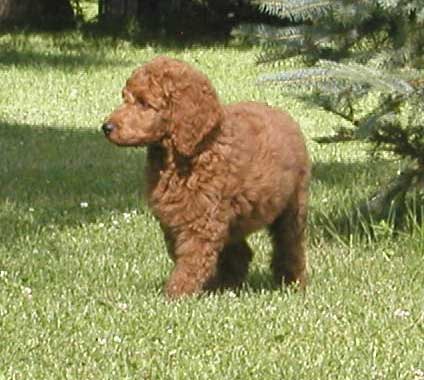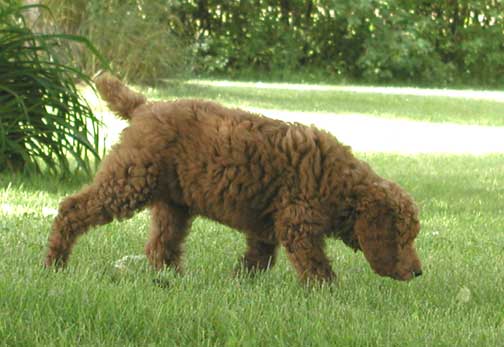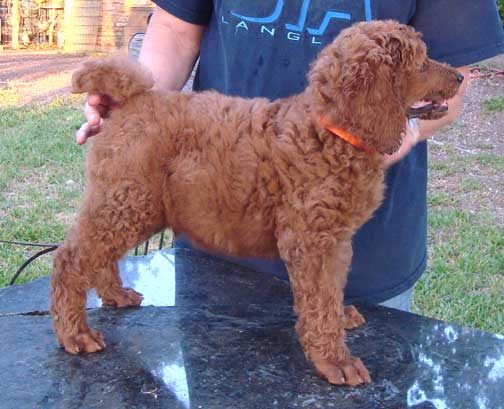 Check out this profile at 7 wks old...
*
I'm coming to you soon Tes :-)