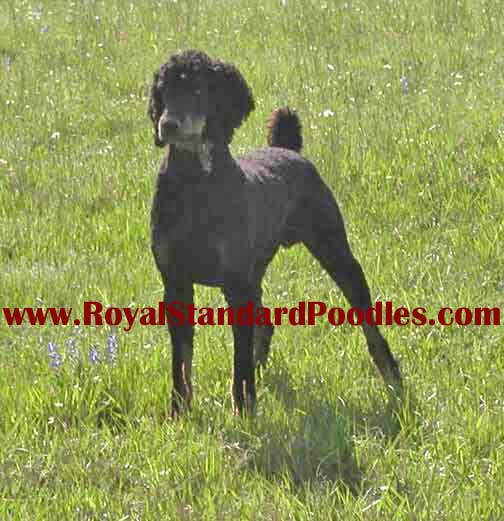 Giant Standard Poodle Vyke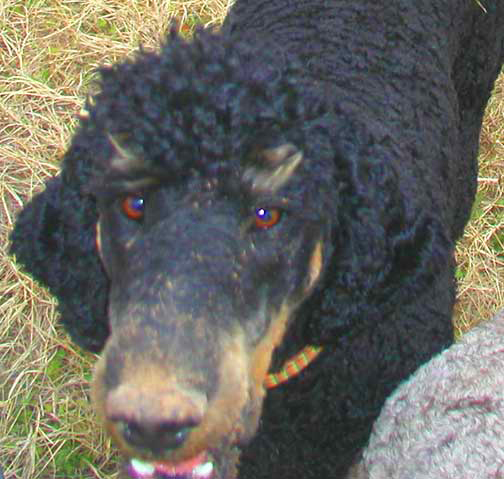 Giant Standard Poodle Vyke - Phantom - Black/Red 
Now RETIRED

Ready to be a daddy to a pup for you :o))
Tracking Vyke stats:
1/2/19 Cardiac, Thyroid, Normal

11/13/18, CERF (eyes) Good

1 year old 80 lbs

COI - 10 generation 0.67%

PennHip - Mild Risk click to see results and comparisons (Ratings: Low, Mild, Moderate, High Risk)
9 months old 78 lbs

7 months, eyes checked for progressive retinal, Normal

DM clear

VW clear

NeWs Clear

DOB 4/16/17
In moving to TX from MN in 2016, I didn't get pictures of him growing up with DG in MN. I was able to move into my new home at the end of 2017 TX winter, so many pictures are grey in TX from the Winter months...now we have flowers and color blooming everywhere in 2018 March that can introduce a more pleasant looking view of him...especially now that he's matured.
Of course more will come as I now take the time to show him off :o)
- last updated 03/31/18 -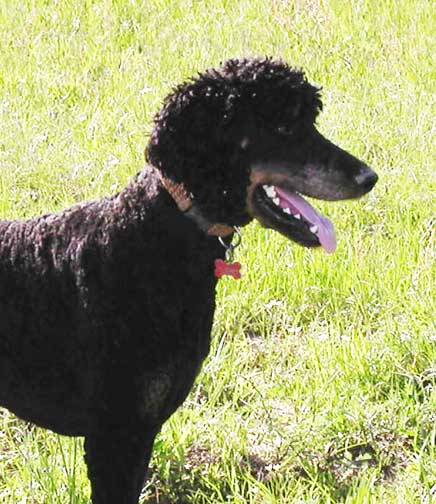 Wow, what beautiful weather in March compared to MN snow ;o)
*
Start at the bottom of the page and watch me grow up!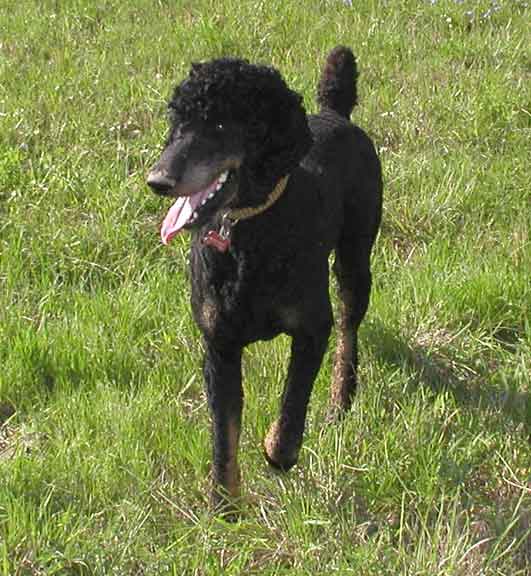 Okay, yes, my tail is docked too short :o( Tes wasn't there in MN to tell the new vet how to dock per AKC protocol, 1/3 from tip...she was pretty upset...Yet she loves me no matter what ;o)))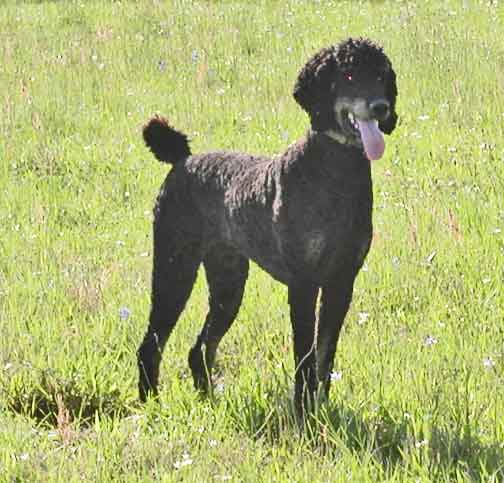 I'm going to be a year old 4/16, wow am I looking good?!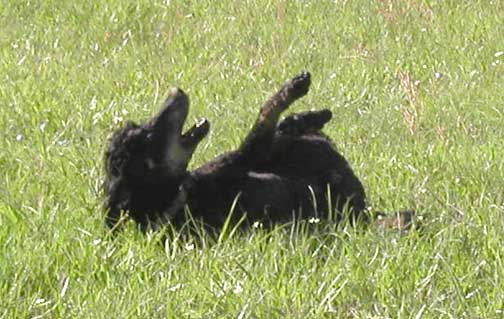 Spring is here in TX!! Oh just love all the flowers and color to romp and roll in with the 7 acres to roam, smell, and enjoy! Spootopia!!!
Back to playing with sister Enya again, and Red Big Sky above will be Tes's up and coming mate for Enya!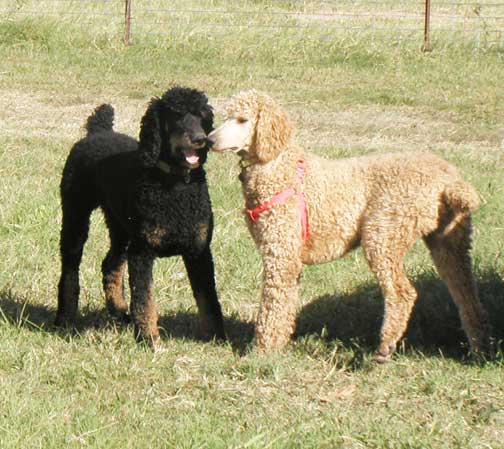 Okay, I'll figure it out, be patient with me!
Tah Dah! and 3/28/18 brought about their first litter, dual sired with Bruno as I sure didn't know if he could get it done ;o)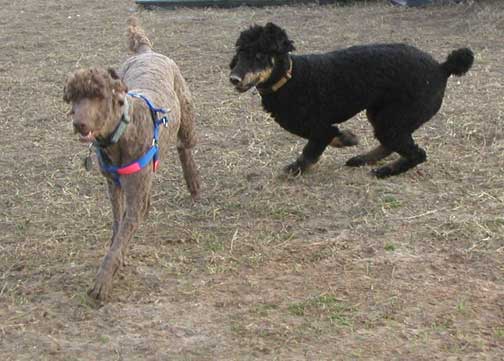 This is all right by me...wonder why I'm getting soooo excited ;o)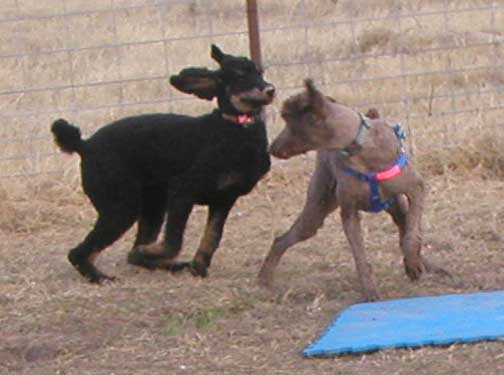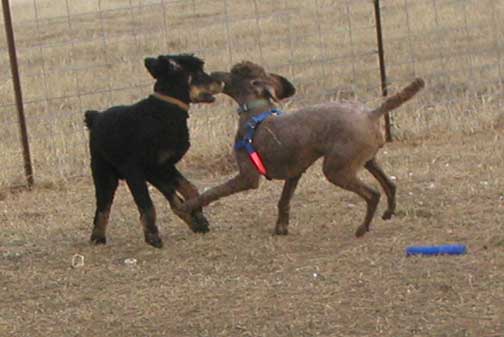 Ohhhh, Magic wants to play does she?
*
Okay, what's this smell about Magic?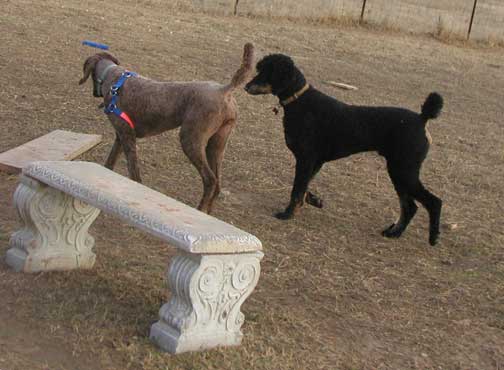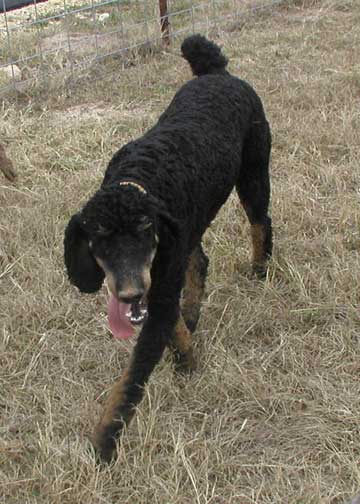 Playing with sis can be exhausting!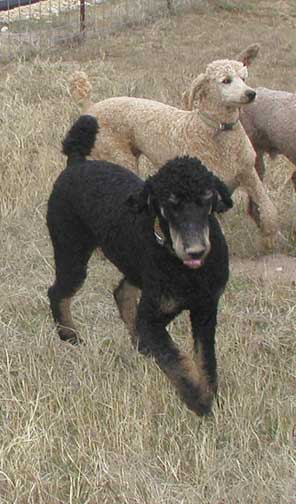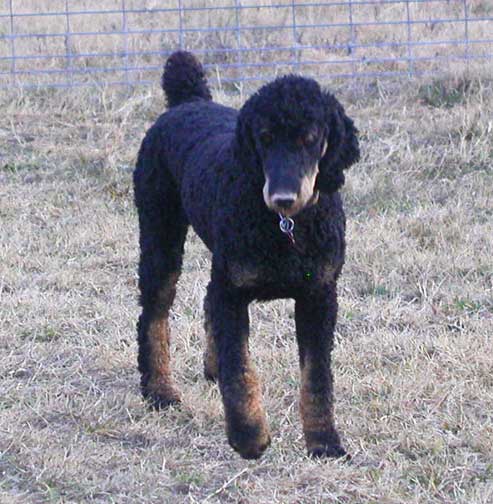 I'm not able to grow his hair out very long here in TX so one can't truly enjoy seeing the red on his legs and muzzle...yet every time I look at him it brings pride to see this aesthetic stud, from my viewpoint :o)
*
Butt picture to show coloring ;o)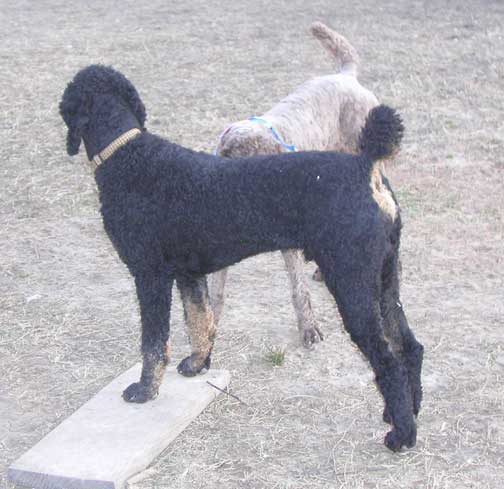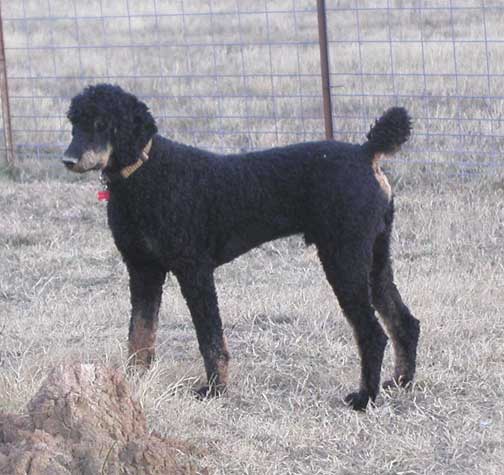 At 10 months old Vyke's truly maturing, hormones in the chest and muscles...and ABSOLUTELY enjoy his personality ;o) He's a momma's boy in that he really loves to be by my side :o)) It's important for me to set the pack leadership roll with the breeding environment and the size of these guys...so be ready to step up your pack leadership skills by reading "Cesar's Way" by Cesar Millan.
* 
Digging in the dirt, trying to catch the rabbits tunneling, or the gophers, or, or? SUCH GREAT fun! Tes has LOTS of holes to fill, and now they're not just holes, we dig TRAIL trenches trying to follow the smell underground :o(((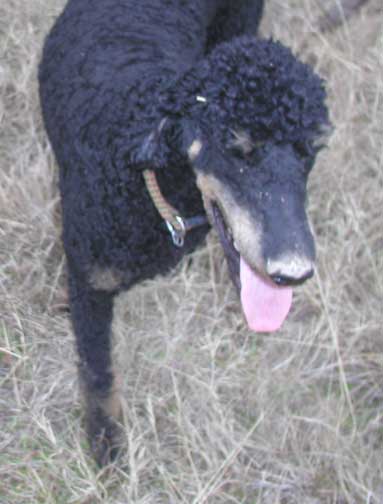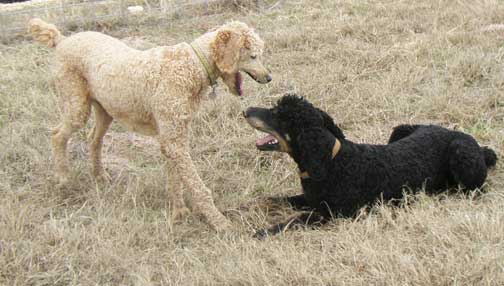 Now we jump to moving them to TX in November 2017. Vyke and his sister Enya are so loving the warm TX climate, and each other that they play constantly!
*
Vyke is growing...you can see his facial markings here...I have fallen in love with this coloring and that's why I want to create the Black and Red phantom for others to enjoy :o)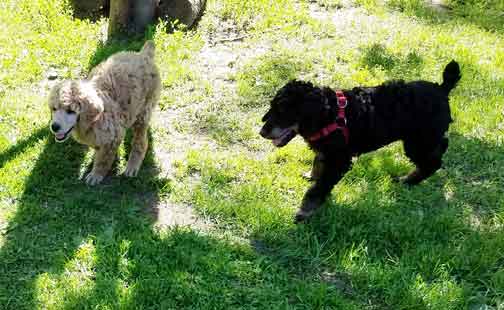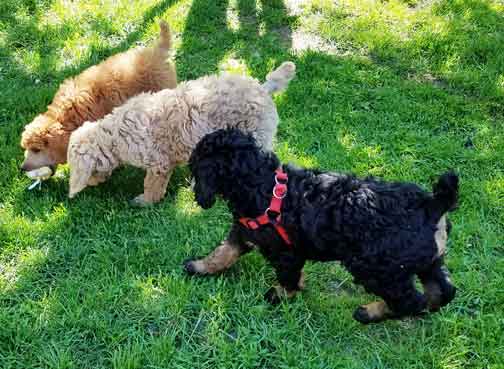 Here we have the kids at 3 months old in MN.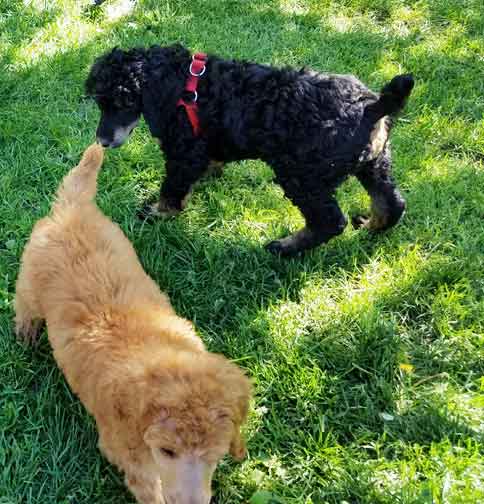 It takes years to develop a Royal Giant Standard Poodle program. With Zeddy x Daniel's last litter, I kept Black/Red Phantom male Vyke and his Apricot sister Enya to work on growing the size up again...the other guy with them is Royan now with his new home.
*
Your first paragraph ...