Our Large Standard Poodles - Royal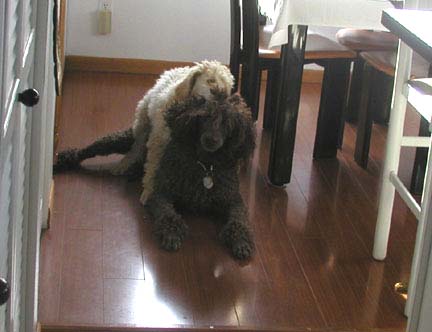 "Wolf in sheep's clothing."
Click here to see:   Fun photos and quips of our Large Standard Poodles at home with us and in the parks having three acres to run and chase squirrels all they want (and sometimes pheasants :-) 
My focus is large-giant size called "Royal" yet there are always "Standards" in each litter. The girls produce from brown, black, blue, cream, to red - apricot hopefully coming in Fall/Winter 2012. 
*
Do scroll down the page to see each of our Royal & Standard Poodles (male and female) by clicking on their links to find what tests have been done, pictures as they have grown, and much more.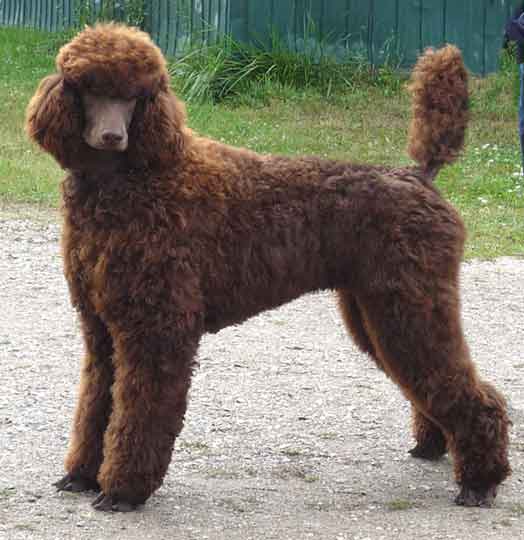 Large Standard Poodles, Royal, puppies for sale
"Our Big Brown Boy Bruno"
Click here to see: Tracking Bruno stats and more pictures
*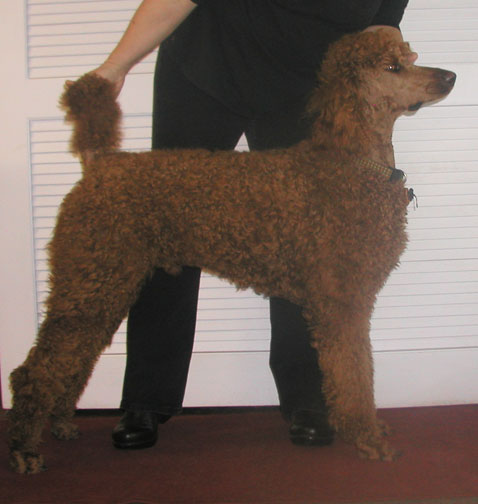 "Daniel" has become a great Father Fall 2012. What a great result > see Daniel's pups with Cleopatra by clicking here. 
Click here to see Tracking statistics and pictures of Daniel
*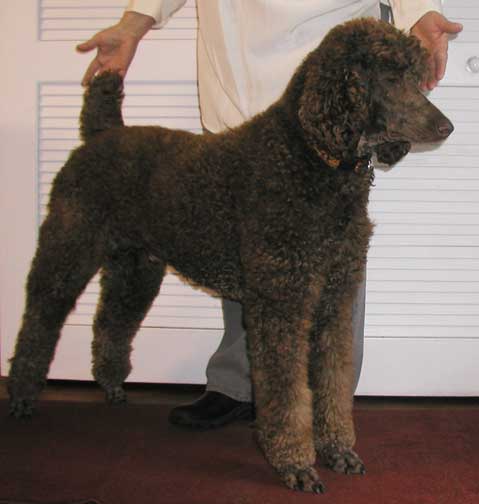 Rad - 1 frozen semen unit available to be used with up and coming Jasper in her future. Rad is living with a breeder in WA now.
Click here to see Mithril's Radagast (Rad) stats and pictures (under construction for pictures)
*
Just remember-Royal is strictly a marketing term at this time and referencing Larger than usual Standard Poodles which I breed.
*
"Our Girls"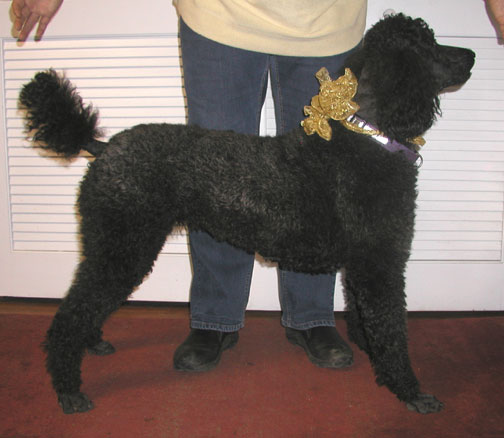 "Our beautiful in Blue Cleopatra"
Click here to see: Tracking statistics of Cleopatra and more pictures
*
"Zedereza" -> She's known as Zeddy, our up and coming Royal girl for Bruno, a non-fading Black :0) A BEAUTIFUL TALL Royal girl! Daughter to Falcon and Ike.
Click here to see: Tracking statistics of Zeddy and pictures growing
*
Future Breeding Girls
Apricot Neopi for Bruno - Stay Tuned...
Brown Magic for Rad's frozen sperm - Stay Tuned...
Brown Angel for Daniel - Stay Tuned...
Brown Jewels for Bruno - Stay Tuned...
---
Retired Parents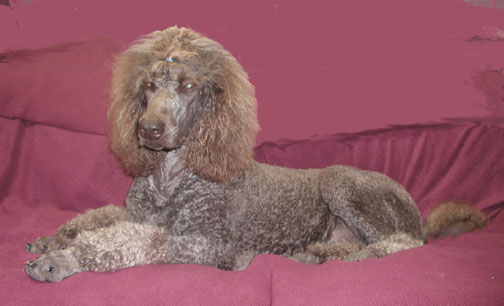 "The Lady of the house Brown Falcon!" retired January 2013. I miss her lots - Thank You to a customer who has now brought her into her home for a second girl to love :o)
Tracking statistics and pictures of Falcon
* Large Standard Poodles
Check out the "Customer Poodles" tab for pictures! When the girls or boys are spayed/neutered, on the average they grow taller instead of fuller when done under 6 months of age. Their hormones, when done early enough, do not focus on filling out masculinely or working to become a dam. Instead the body continues to grow in another dimension - up :-)
---
---
"Bringing Christmas Joy 2009"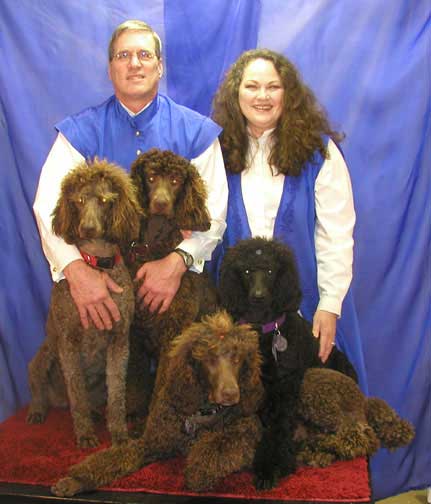 Front: brown Royal Ciwa
Second row: brown Royal Falcon, Bruno, & black Cleopatra
Back row: Gene & Tes
---
My story - why Royal Standard Poodles?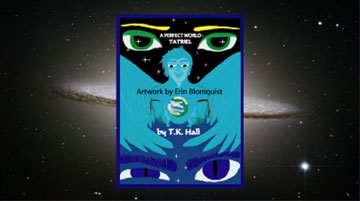 Before we had Poodles, I wrote the published fantasy book "A Perfect World-Tatriel", www.fantasybookaperfectworld.com, the first of the coming trilogy.
Deciding I needed to have something "make me" get out and exercise while being a writer and doing *CAD molds for clients, the purchase of this wonderful pedigree began.
Our Large Standard Poodles is what I wanted to enjoy in size. The more I researched and asked about very large standards, various breeder comments shared the word Royal in reference to what I was looking for, that it's strictly a marketing term for the larger then average standard poodle.
Generally each Poodle we have takes on the last name from the novel - "A Perfect World". Book two, "A Perfect World - Azza", will include characters with names some of our customers have given the offspring over the years.
It is phenomenal how the universe with all of you out there, find us, bringing joy to me as much as our line has brought joy to you!

We THANK YOU!

*CAD: Computer Aided Design

Molds: The molds that make products like the plastic form of a camera.
---
"What is right in your day?"
Enjoy Life!
Tes Ingebritson
24418 464th St.
Staples, MN 56479
218-414-0023
*
page last updated 4/19/13 *
Our Large Standard Poodles puppies for sale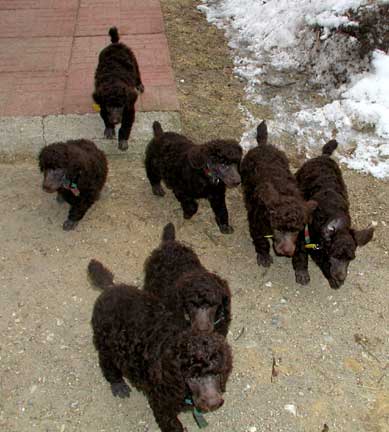 5/17/12 NOTE: If you have contacted me in the past with the email address beginning with Loft - I am dropping it at the end of May 2012. For our new email address please fill out the form on any page and I will provide you with the new email address if you do not already know it...beginning with Royal. ALSO > Note the new telephone number above!
*