Royal Standard Poodle Contact Form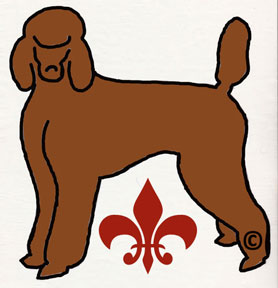 Royal Standard Poodle Contact Form -
Interested in Purchasing a Pup from Tes in TX
Thank You for all those who trust me to bring them their Royal Standard Poodles! 
*
FORM TAKEN OFF until litters come 2021!
I have lots of down payments awaiting their pups :o)
*
This form is sent to Tes Ingebritson for your start of communication. I respond to your form with information and my phone number at that time for an interview appt.
* Stars are required input in the form below. Due to scammers ALL stars must be filled in. Thank You for your understanding.
Thank You for your interest in
A Perfect World Royal Standard Poodles! 
*

NOTE: This form DOES NOT work on cell phones or ipads, sorry!

---
No more down payments until litters have arrived this Summer/Fall 2021. Form placed back on if available pups...PLEASE stay tuned...