Royal Standard Poodles Black Beaut
Last updated 6/25/16
Above picture shows her innate natural healthy structure!
My staff member Dani now owns Black Beaut as she and I work together to produce health tested Royal & Standard Poodles for customers.
Her father is Brown Rad Click here to see Mithril's Radagast (Rad) stats and pictures (under construction for pictures).  He has the holding brown gene which we are hoping is passed on to Beaut.  She will be 2 in October 2016 and has so far held her black color.
Tracking Beaut:
11mo 45# 2oz, 22.75"

test 6/22/15 Neonatal Encephalopathy w/Seizures (NEwS) - DNA test - Normal
 test 6/12/15 Degenerative Myelopathy (DM) - DNA test - Normal
8mo 39# 6/10/15, AKC registered with microchip
5mo 30. 4#
4mo 22.4#

3mo 16.4 #, 16 1/2 withers

7wk 9 #, 8 oz

5 wks old micro-chipped
Born 10/22/14, Parents are Mitrhil Radagast Brown x Arana's Sachi on Fire Red from the state of WA

*
Black standard poodle Beaut (after beautiful ;o)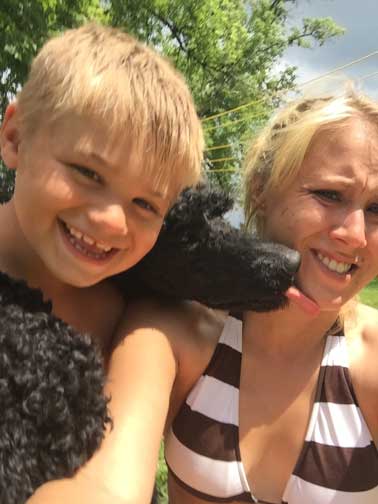 Mom was taking a pic and I decided to photo bomb them ;o) Pickles and I were getting into the act and we call it Black & White :o))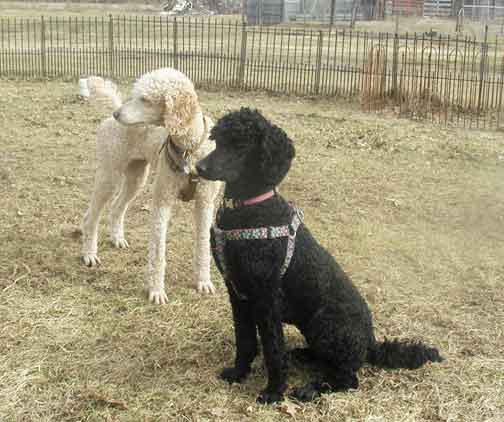 "Niki and I are on the look out for squirrels!"
*
"Here is my spring stance."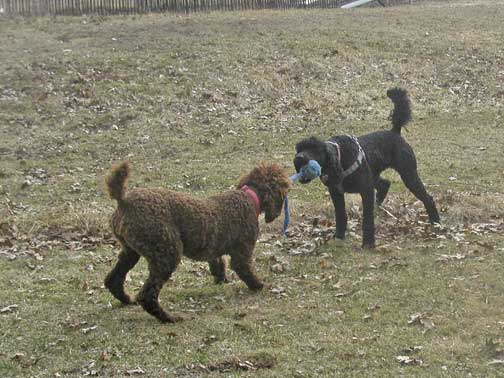 Beaut vs. Falcon, who will win? :0)
*
"Do I have something on my face?" :0)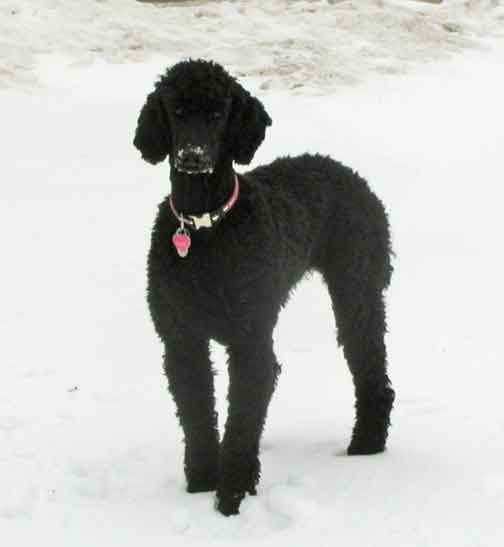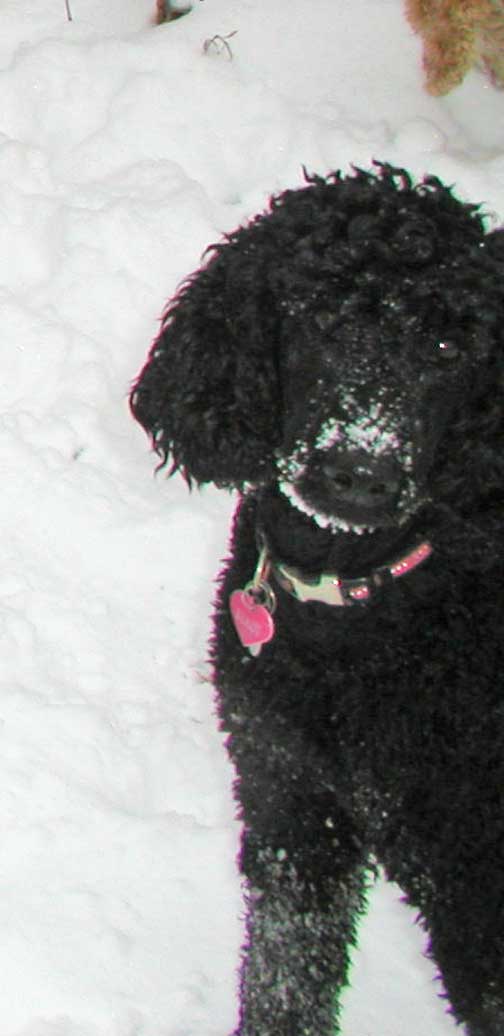 "I love to play in the fresh snow, Woo Hoo!"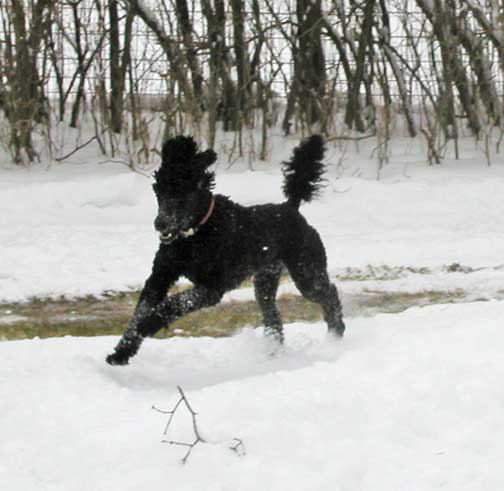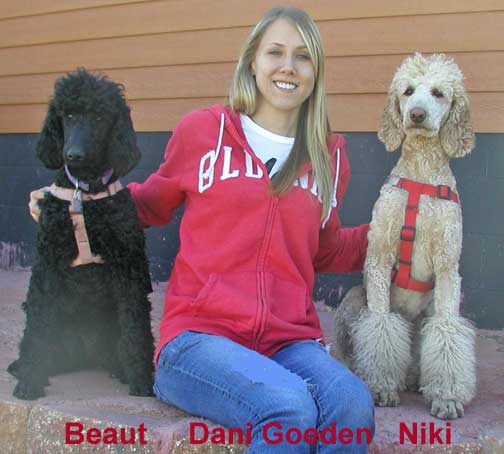 Dani and her Spoos!
*
"Can I have some popcorn, please?" 
"Dani thinks this is hilarious, I am not sure I agree!" :0)
*
"Angel and I are looking for squirrels!"
"Here I come!"
*
"Well I guess I will just wait for someone to put some water in here..."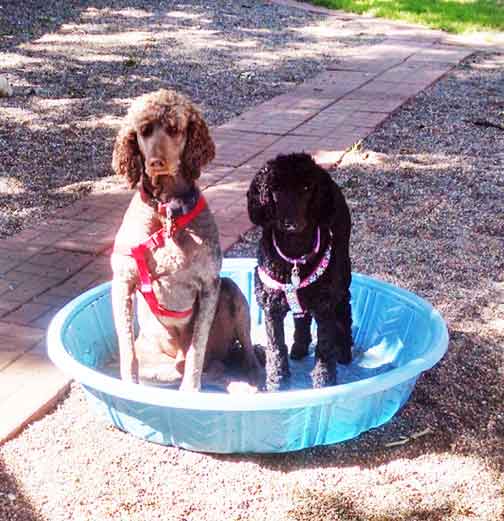 "Bruno and I want to go swimming....we need some water!"
*
"Here I am at 8 months old."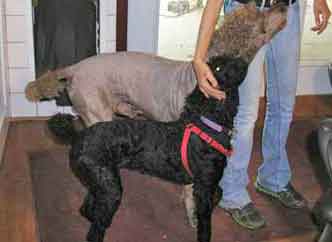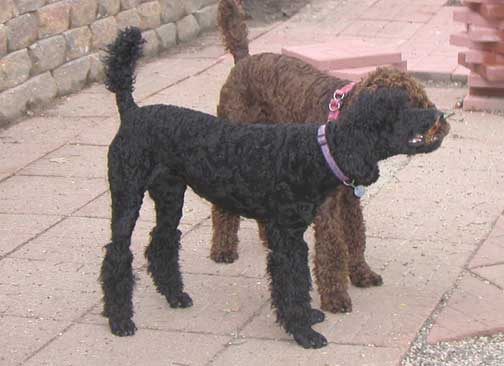 "Jewels and I are trying to see who wins this stick!"
*
"Well I guess Daniel won, what should we do now Angel?"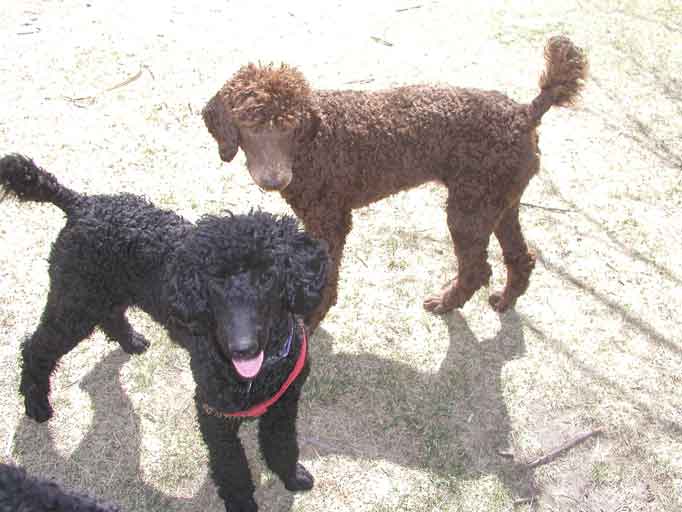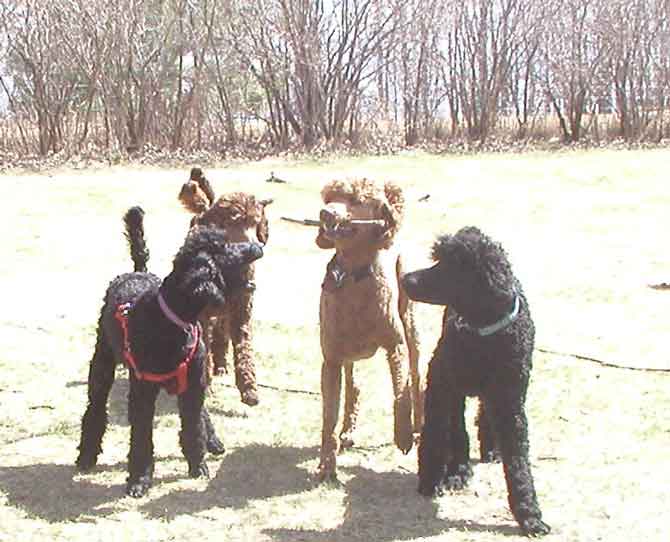 "Hmmm.....Daniel has the stick, I wonder if I can take it from him...."
*
"I like to take myself for a walk, lets go!"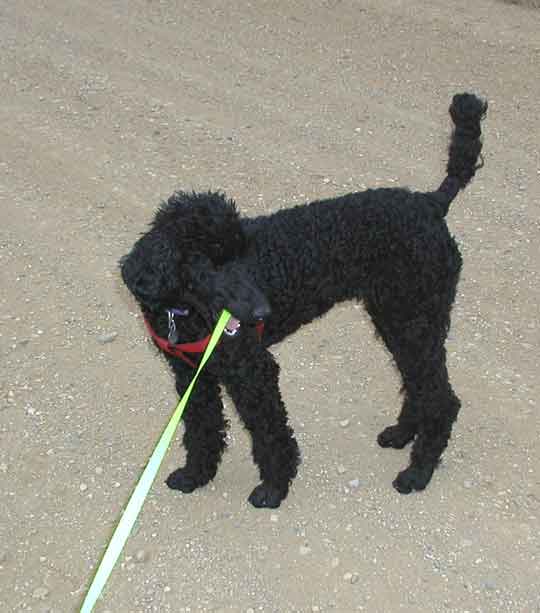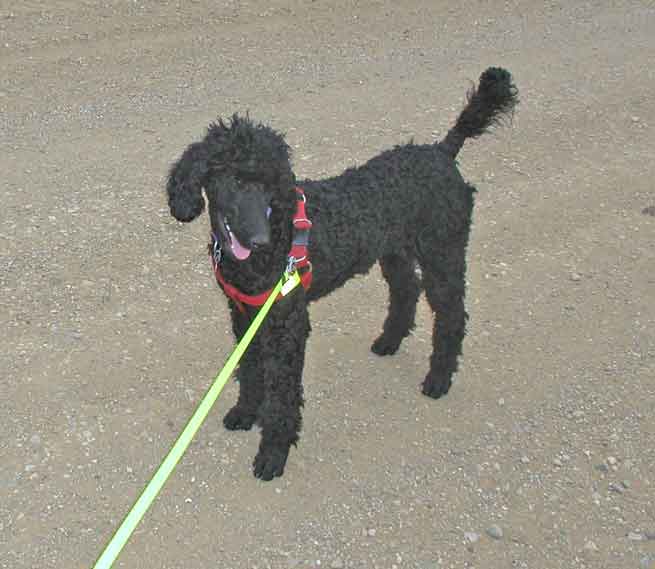 "What are you doing over there?"
*
"Woo Hoo!"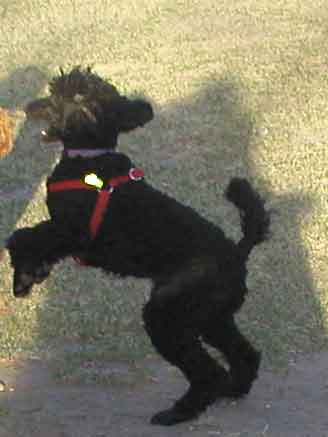 "We may look rough but we are just playing!"
*
"Nothing like stretching out and relaxing!"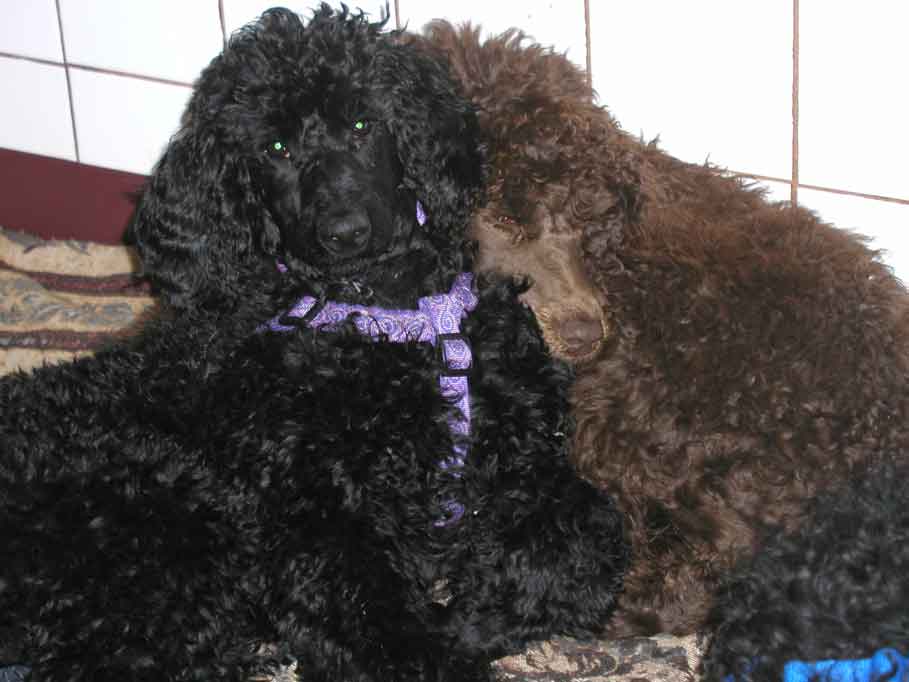 "I love Jewels!"
*
"Will you come play with me?" :0)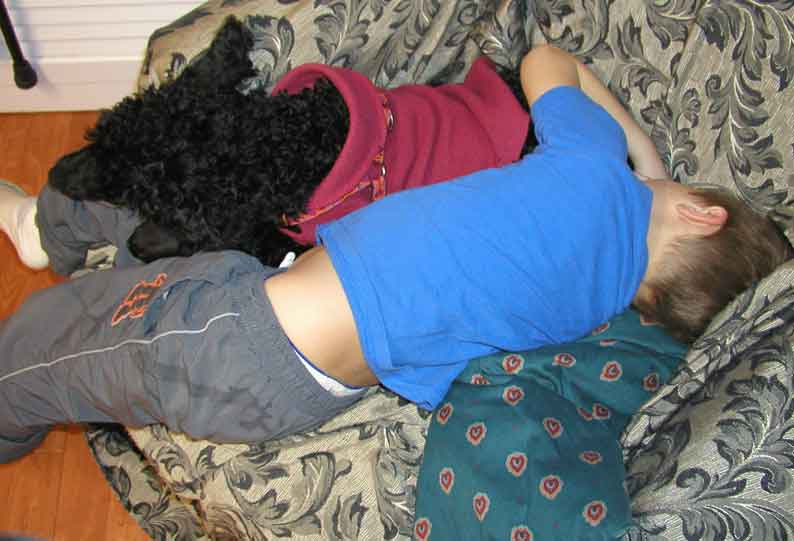 "What puppies do best "Nap"! :0)
*
"Spartacus and I have become great friends!"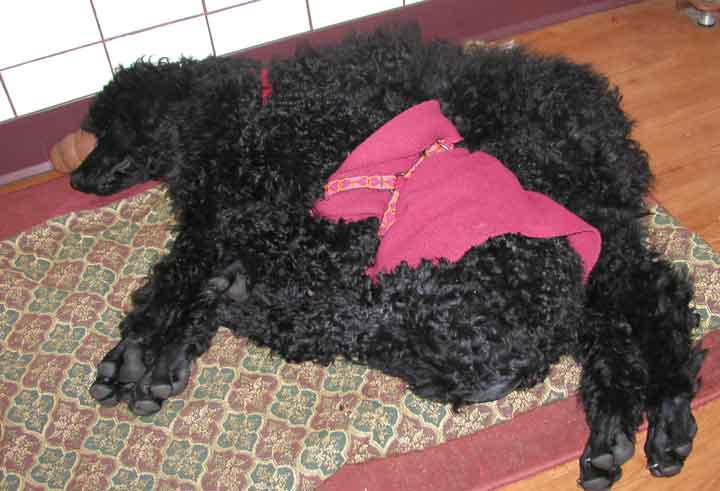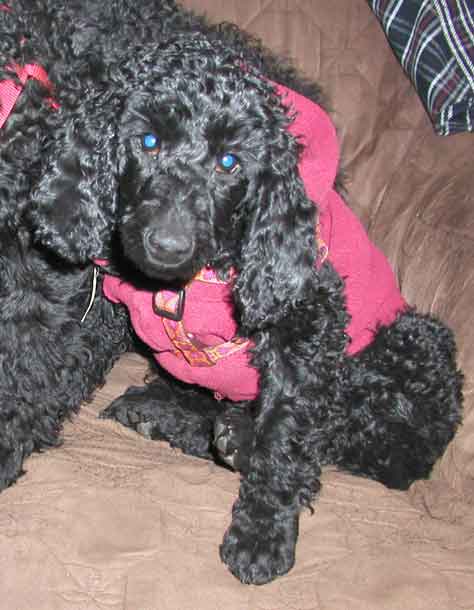 "What's that you have in your hand?"
*
"Look we all fit in the chair!"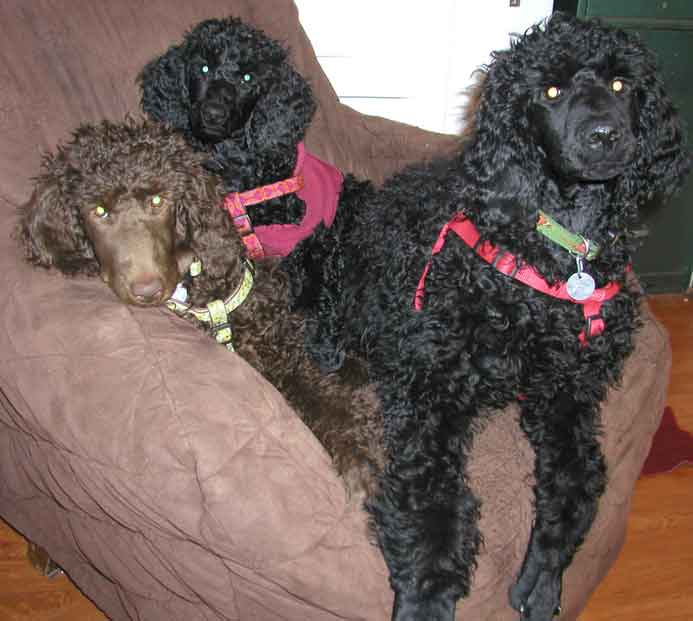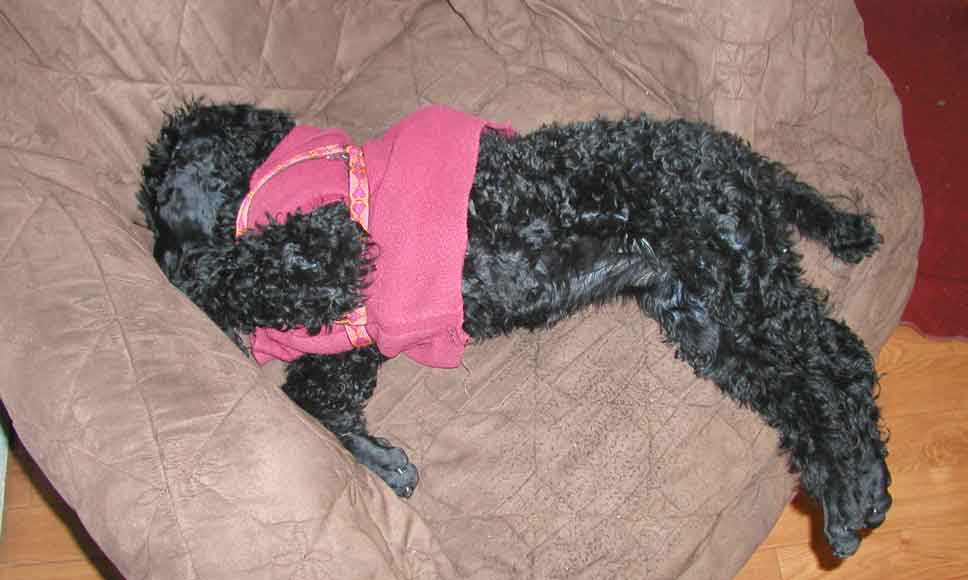 "This chair is so comfortable."
*
"Dog Pile!"
"Love cuddling with kids, they are the best!"
*
Spartacus and Angel liked to follow me around, I may be small but I have attitude!" :0)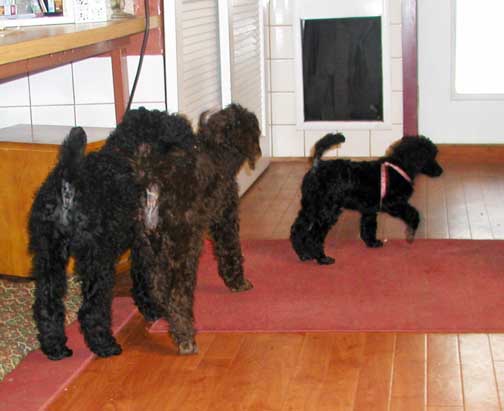 "These are my two of my first pictures, I am adorable."