Royal Standard Poodles Brown Seven 

Black Sunday came to us in 2016
Last updated 5/2/20 Royal Standard Poodles Brown Seven at home in W. Hollywood, CA with her new Mom and Dad. My spoo parents were Falcon x Bruno in 2012. Now Black Sunday has come to us in 2016 from parents Zeddy x Bruno.
Here's my owners business web site
www.blackandwhitetelevision.com/ - they focus on reality TV productions.
Tracking Brown Seven stats:
17 mo, 58 lbs
3 mo 10 days old, 27 lbs
2 mo old ... This Hollywood producer is watching over me ;0))
Sunday's parents are black Zeddy x Brown Bruno born on 9/27/16
Tracking Black Sunday stats:
7 mo 70.6 #, 27" whithers
6 mo 65 #
4 mo. 44.4 #, head 69 cm, shoulders 57 cm
7 wks old 15 #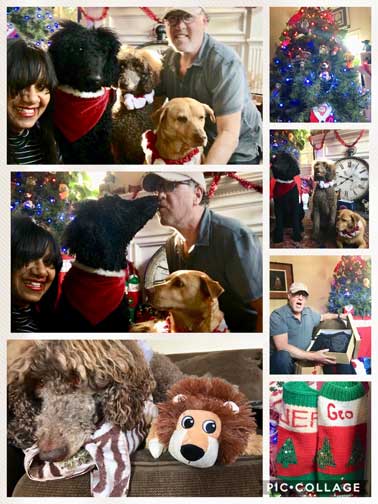 Merry Christmas 2019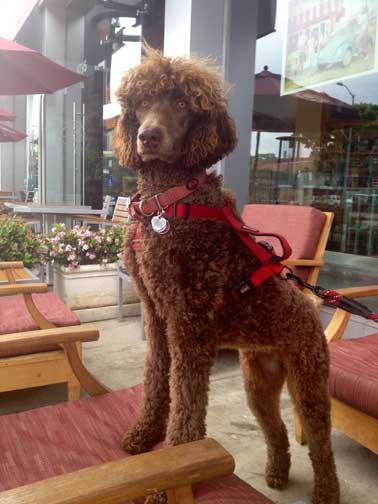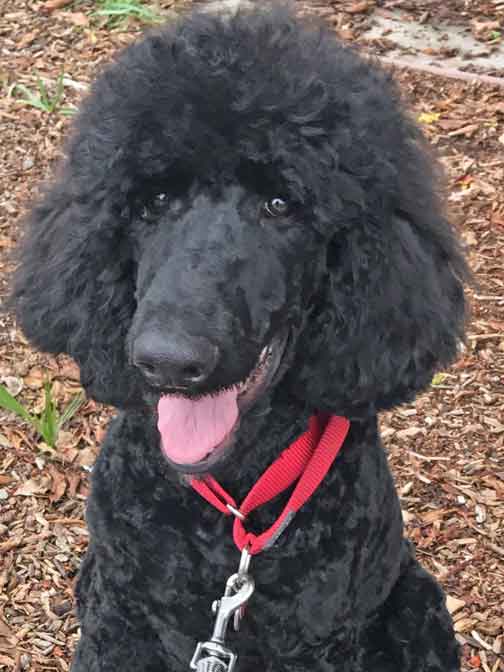 Stealing kisses from the vet!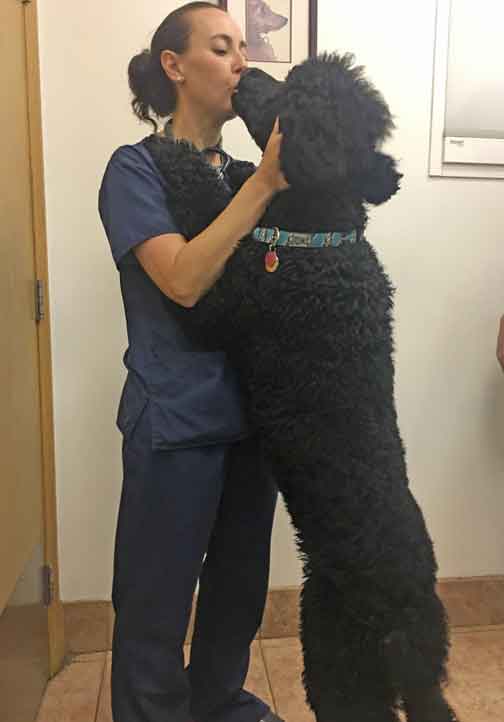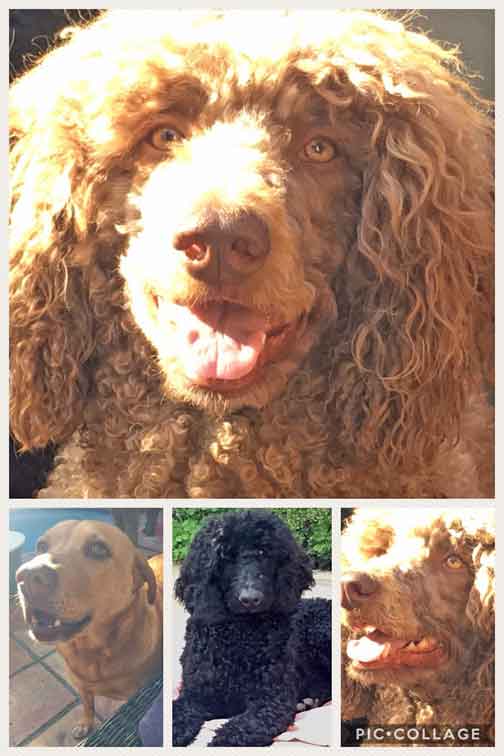 My family :0)
*
Whose here? :0)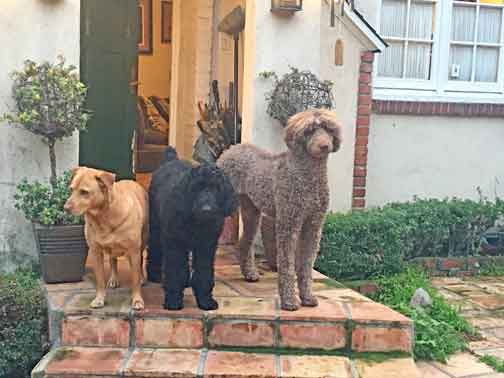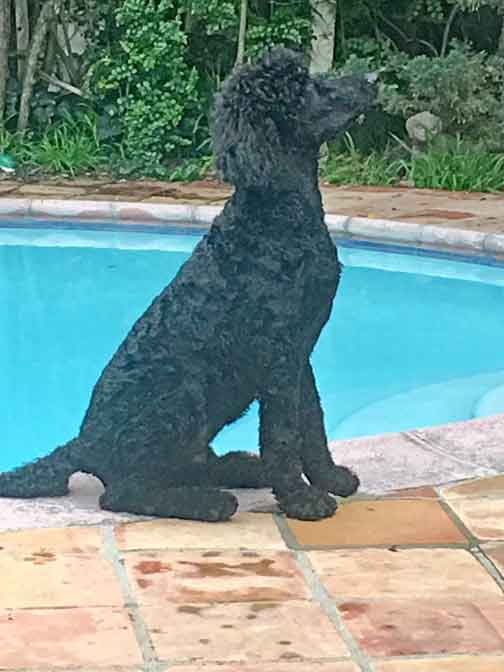 Look how well behaved I am, instead of sit pretty I sit handsome!
*
Beautiful structure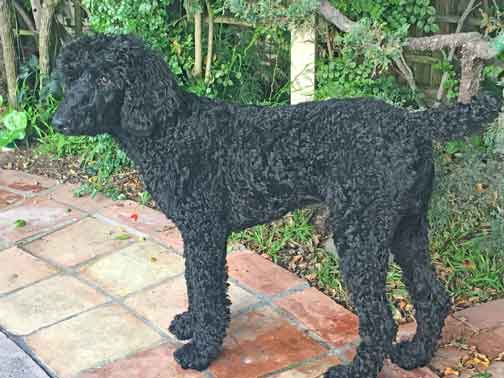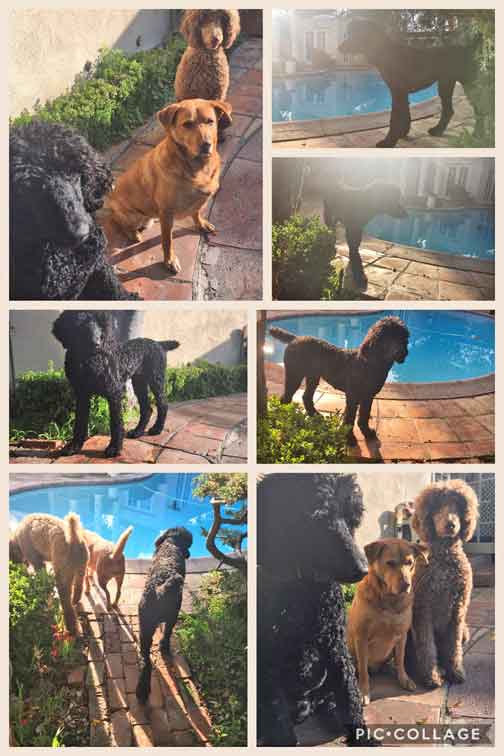 We are a great bunch!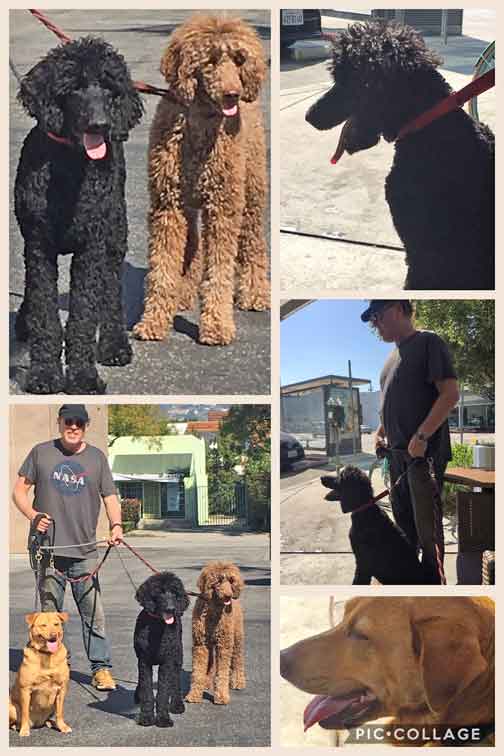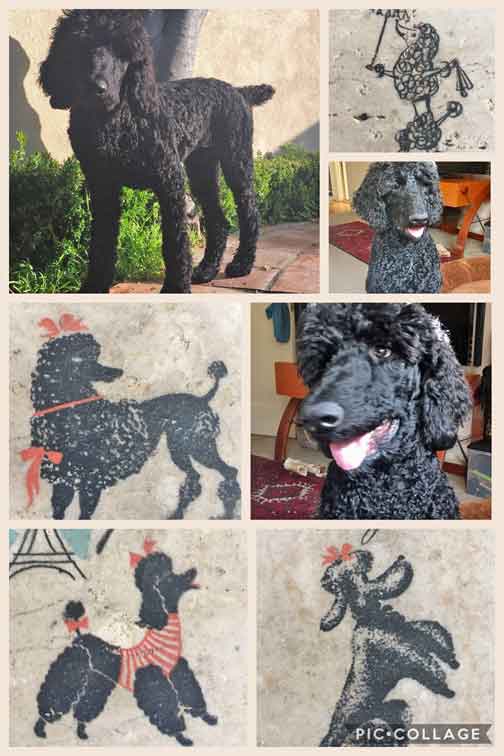 Black spoo collage :0)
*
Out for a stroll!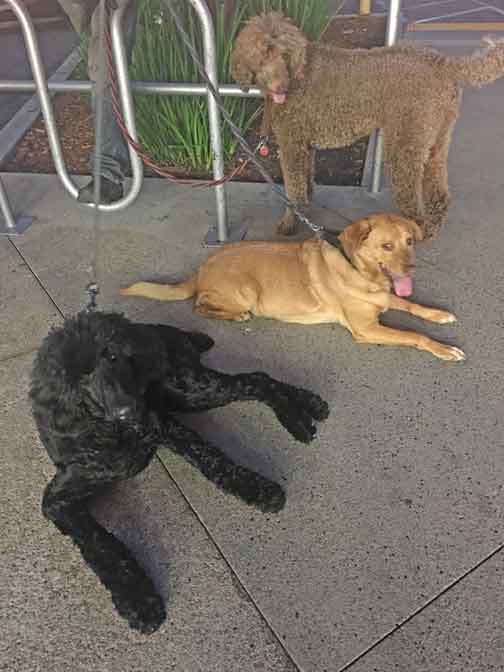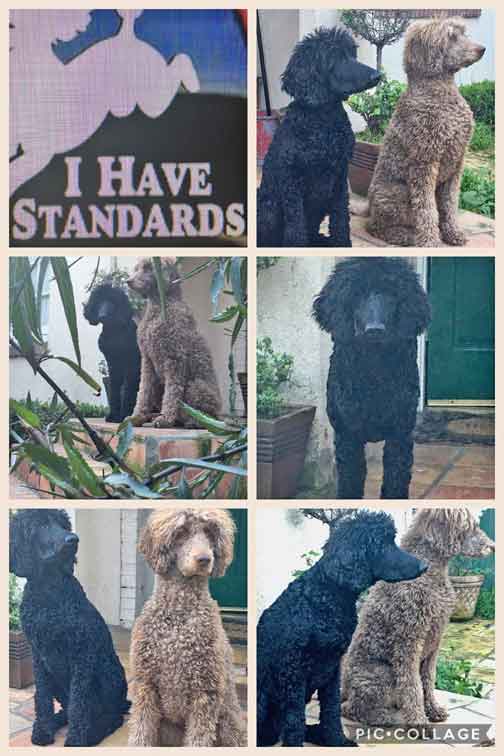 Black Sunday and Brown Seven.  Sunday is catching up fast!
*
Showing off my new haircut, I look great!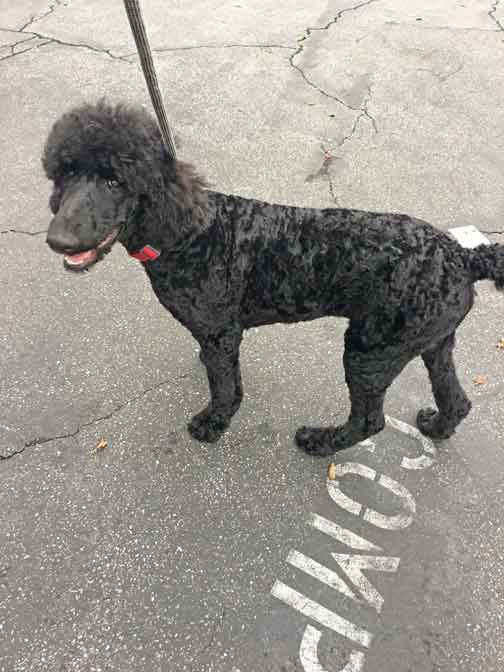 Look at the size of that paw! :0)
*
Such a sweet looking boy, enjoying the pool.
Look how much I have grown, I'm going to be a Royal Spoo for sure!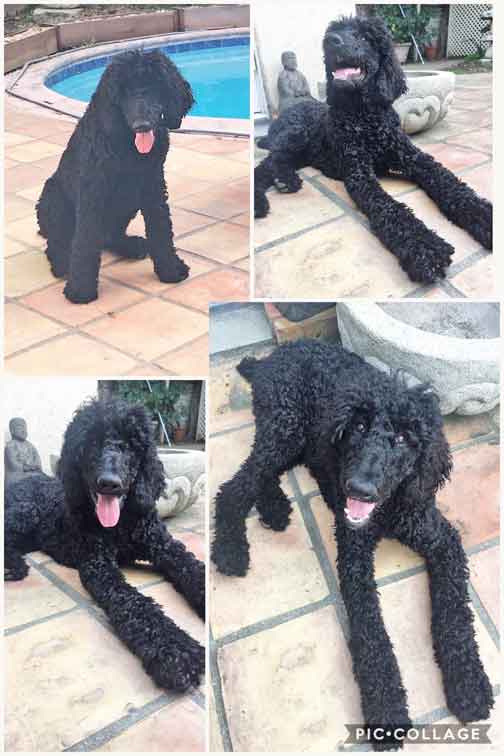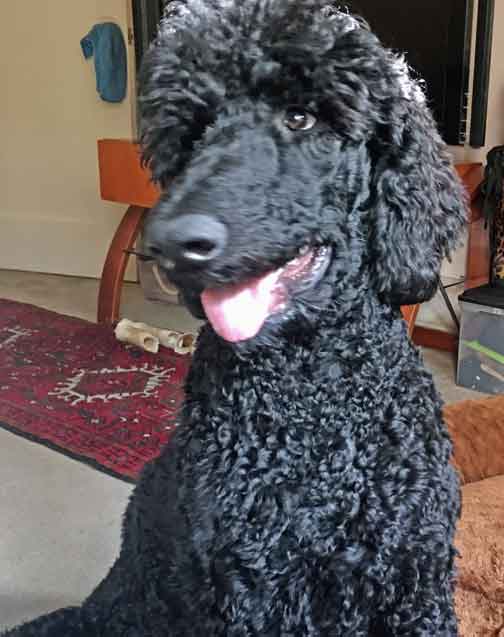 I am a happy happy boy! :0)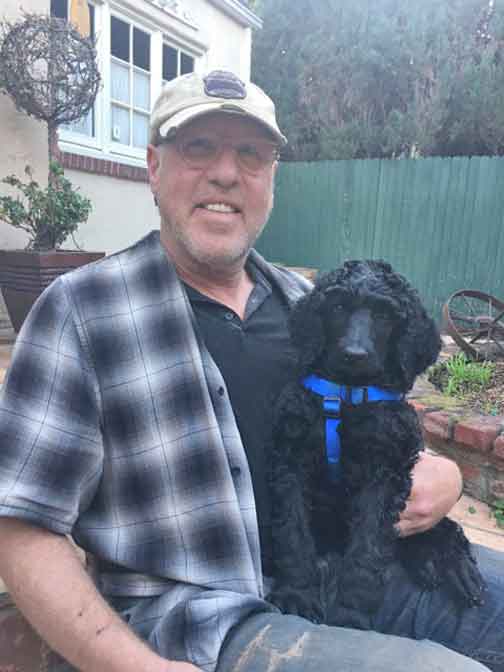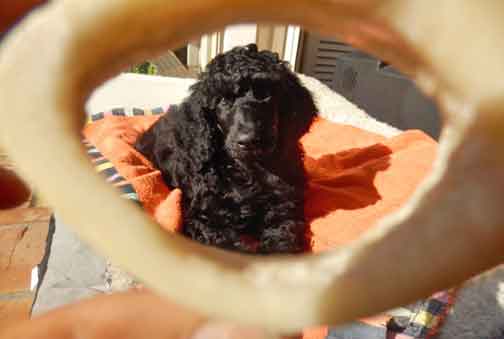 mug shots!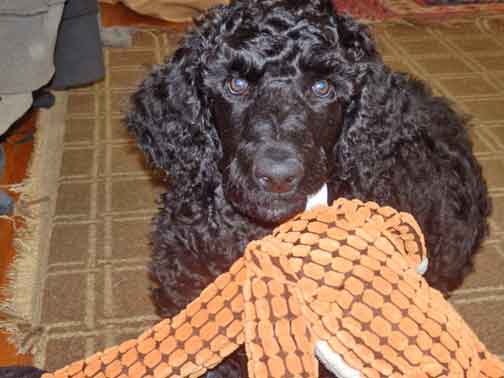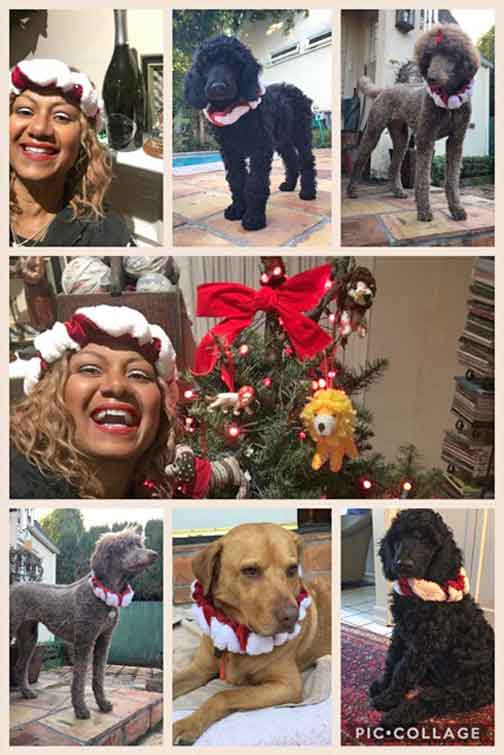 Dressed up for Christmas...don't we all look great! :0)
*
The many faces of Sunday
Ahhh nothing beats relaxing by the pool.
*
Out for a family walk...Woo Hoo! :0)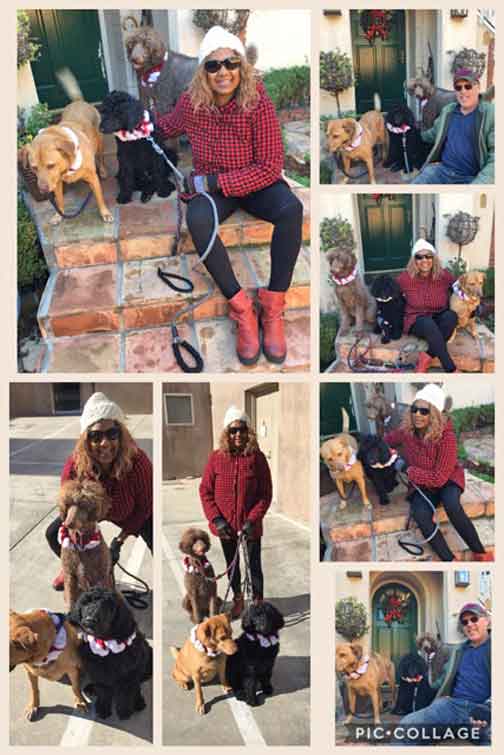 Exploring some more
*
Really mom another photo.....:0)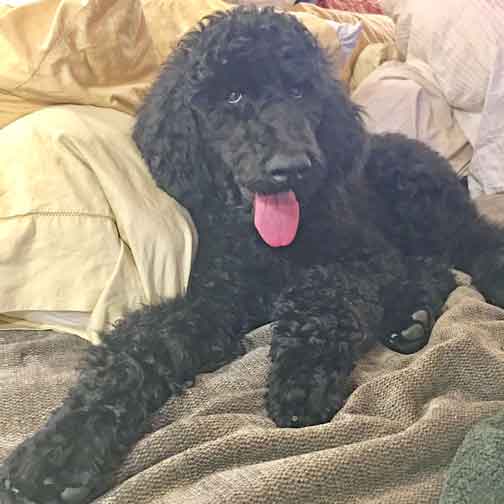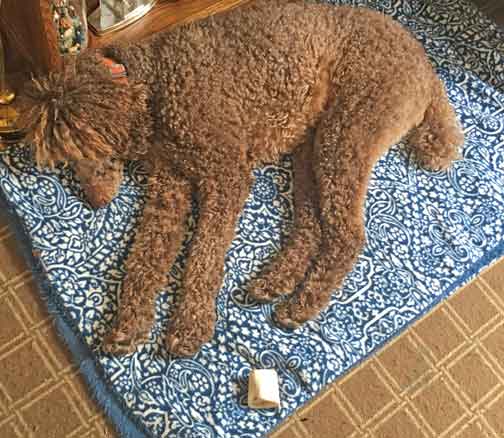 Seven Still loves her blanket!
*
Such sweet boys!
Family fun! 
Ok mom I am ready for that mug shot!
*
So Seven what should be do today? :0)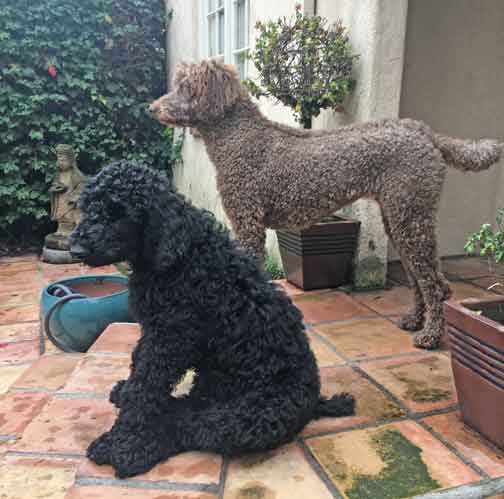 Look at me grow....I am such a sweet and handsome boy!
Now these are the faces of Royal Spoos! :0)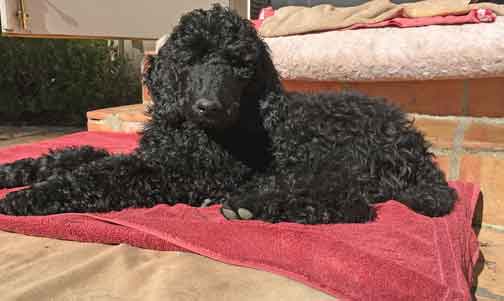 Hmm....I wonder if I will be bigger than Seven...Wait and see...
*
Let me just squeeze in here :0)
Look at the size of Sunday's Paws!! :0)
*
Look at that clean ear....and she was right it wasn't bad at all! :0)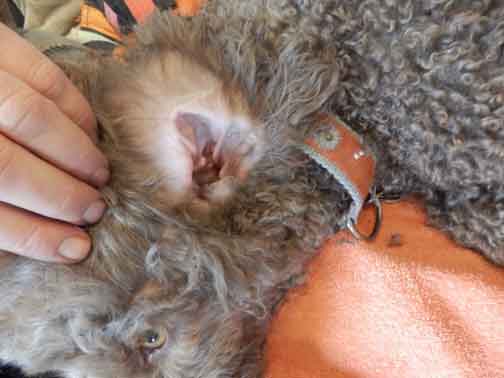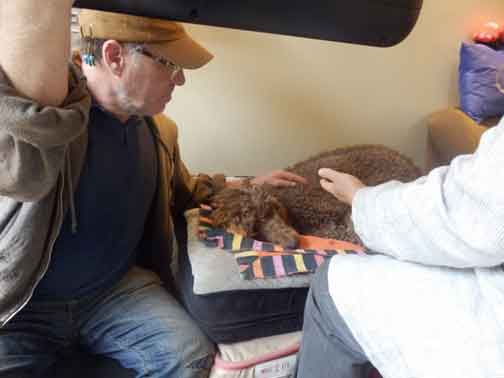 Oh boy I don't know about this....Tes says I will be fine though.....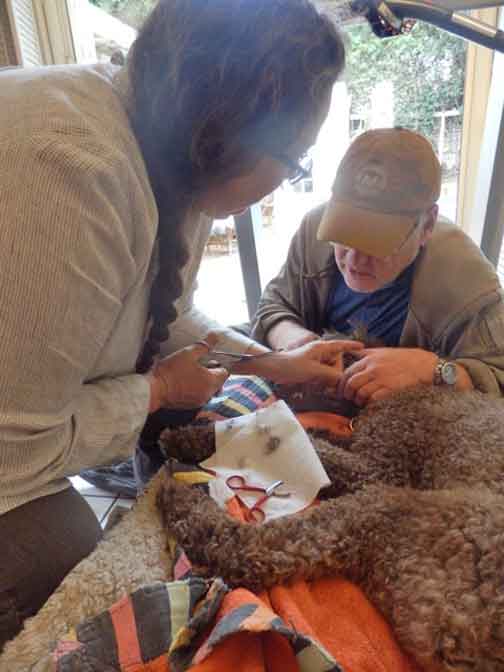 Tes is showing my owners how to pluck the ear hairs
*
Follow the leader...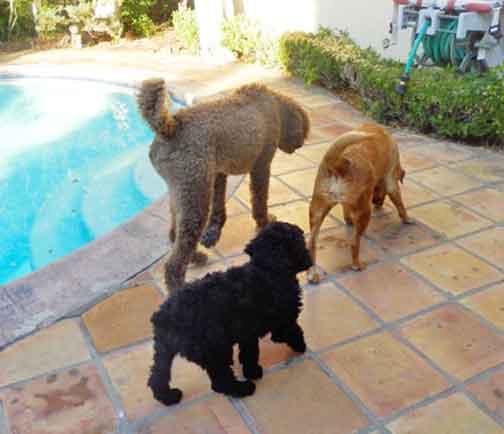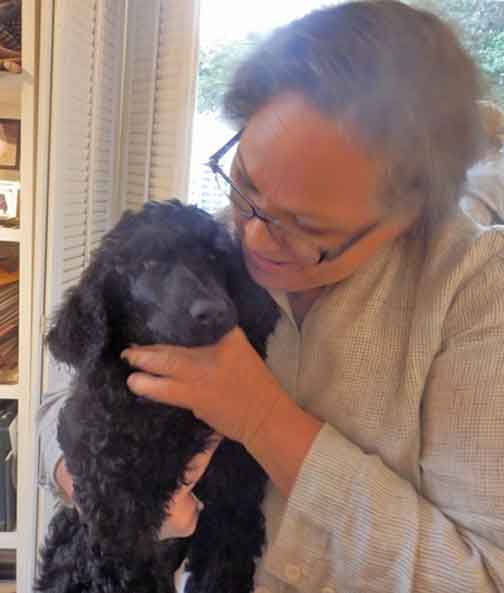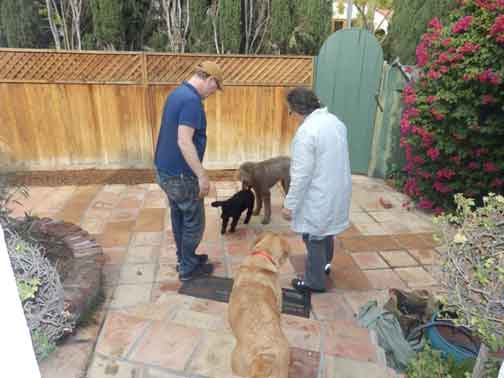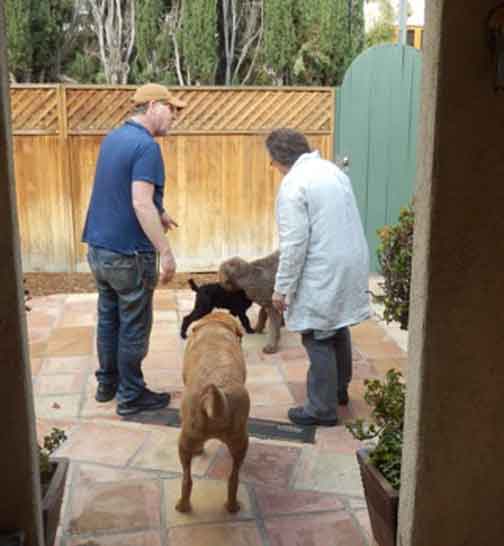 Tes even came to see my new home and visit with my new mom and dad! 
*
Arriving home Woo Hoo!!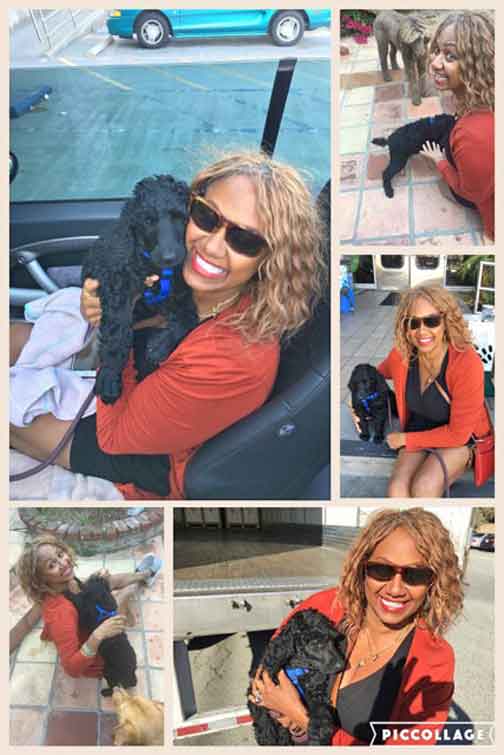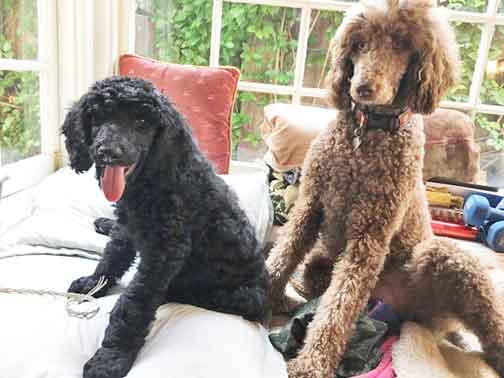 See Sunday, I told you this is a great nap spot!
*
It's A TOY!!!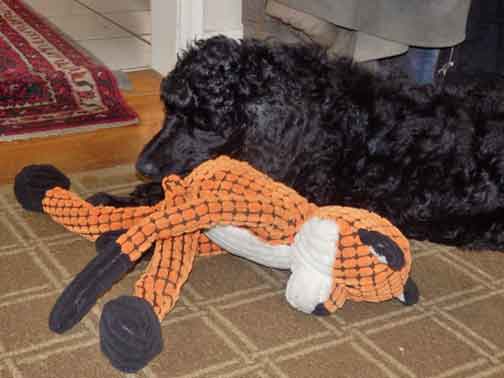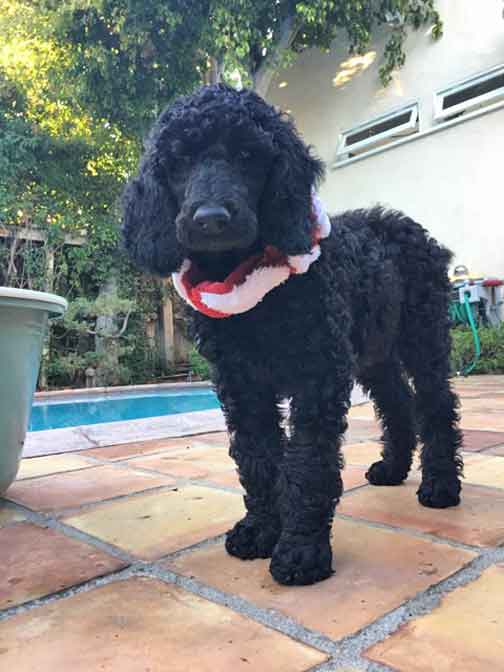 My new sibling has arrived and I am showing him the ropes! :0)
I'm going to be 5 yrs old soon...and soon I'm going to be welcoming a brother from Zeddy x Bruno's Fall/Winter litter 2016 - "Sunday" is going to be his name :o)) We'll stay tuned...oh, can you see I'm a holding brown...CA sun does get my top due ;o)
*
This Hollywood producer is watching over me ;0))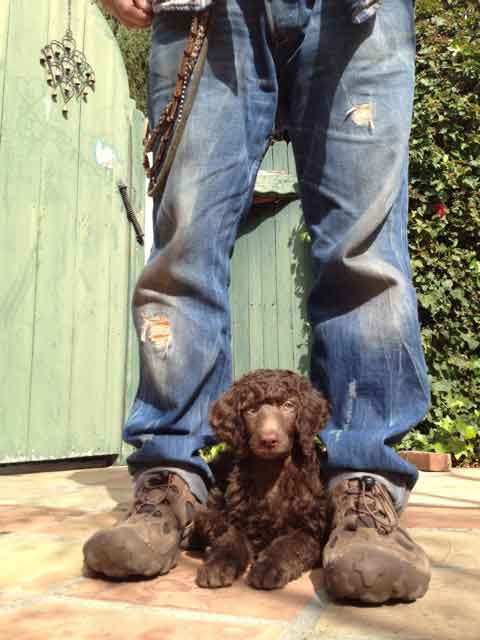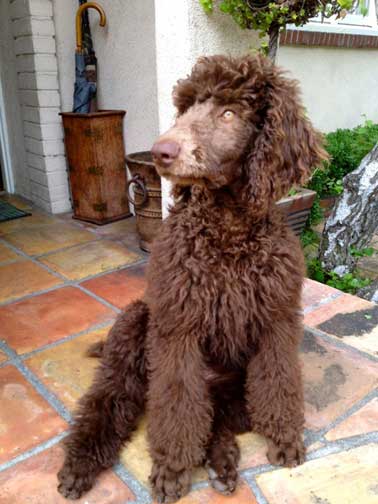 Growing FAST! Beauty is all a part of it at 5 months old :-)
*
I, Royal Standard Poodles Brown Seven, have to stop and smell the roses (flowers:0)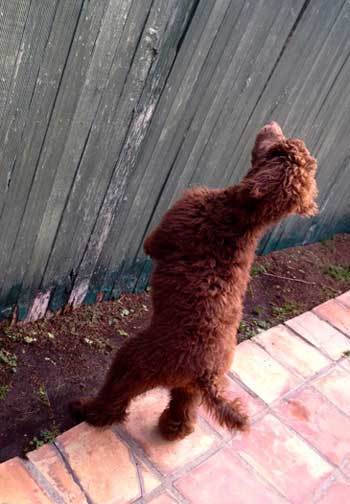 There's something up there!
*
I'm keeping my eye on you!!!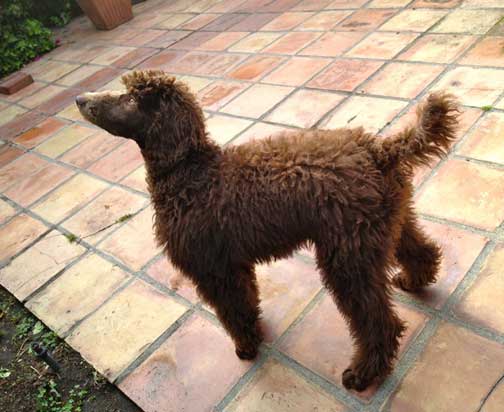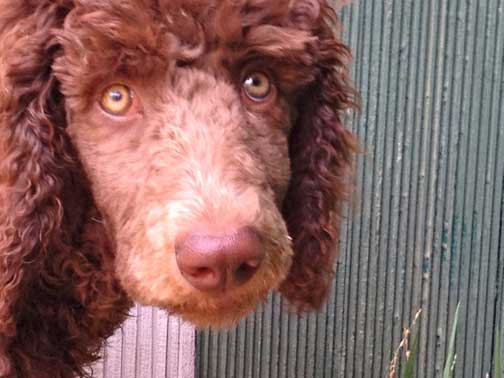 Royal Standard Poodles Brown Seven must have her mug shot - 5 months old is lookin' good :0)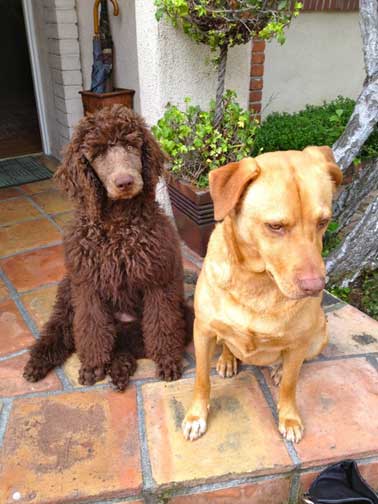 Buds - we all want, need, have one. Nala is mine :0)))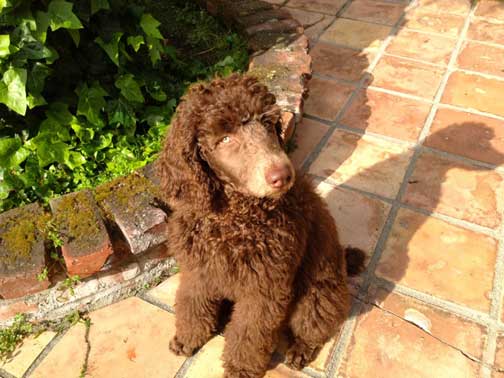 Sunny California - Love it and my masters :-)))
*
I'm 4 months and have a fresh haircut - don't I look pretty :-))))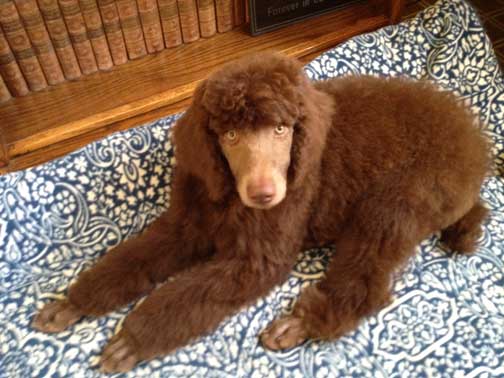 We're cooling off at the pool and I'll be learning to swim I'm sure ;-)
*
Look at this profile...I'm practicing for that model role...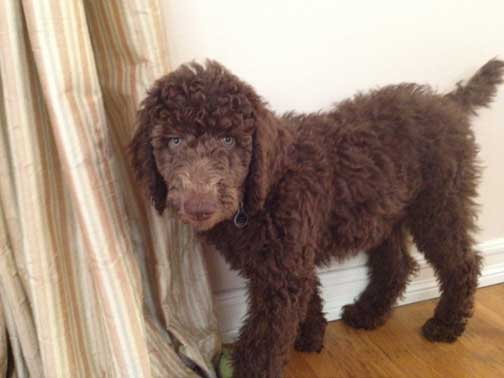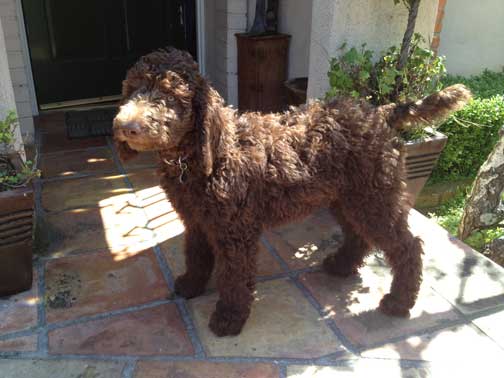 I'm 3 months old and growing fast in bright sunny Hollywood :-)
*
Riding with Dad ;-)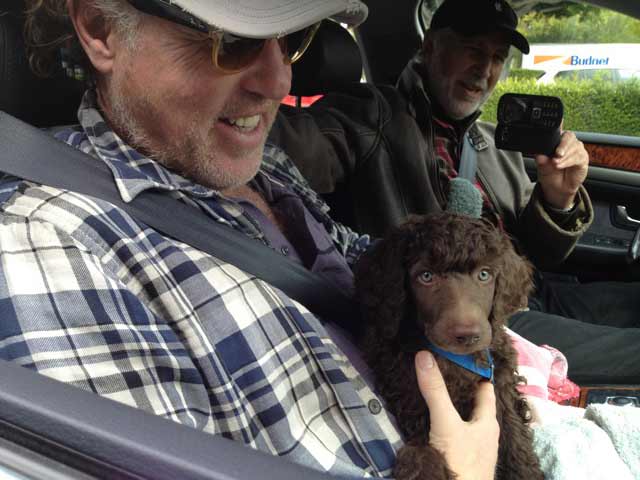 We all need our blankies...Tes makes these to be able to send lots of litter mate smells to our new home so we adjust with comfort.
*
In just arriving I feel best hanging out among legs I trust ;-)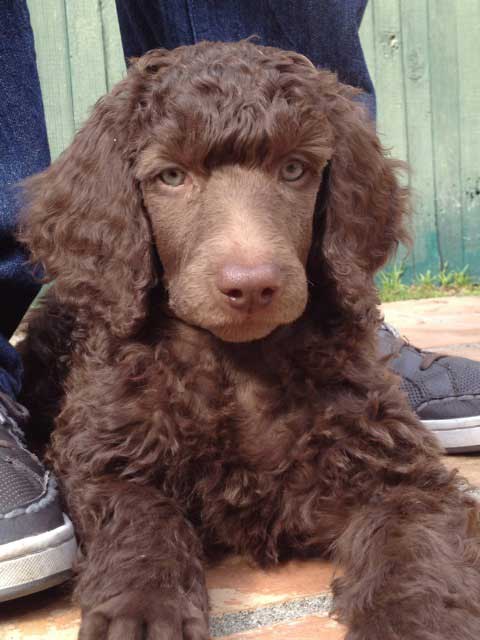 I'm now moved in and making myself at home :-)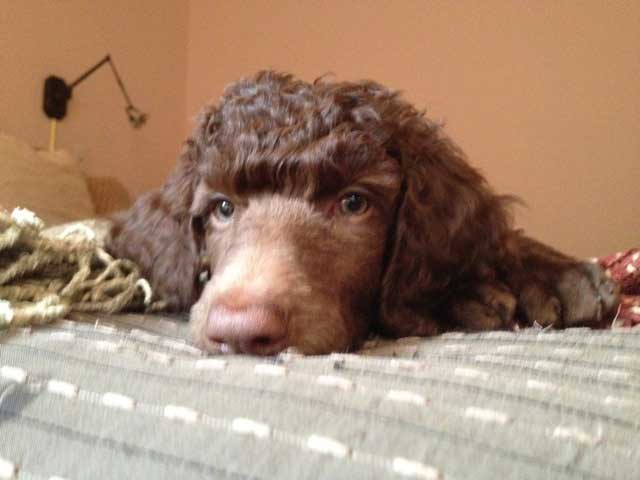 We all need our mug shot several times on our web page :-)
*
...and then there's finding my place on the bed, check out these paws :-)))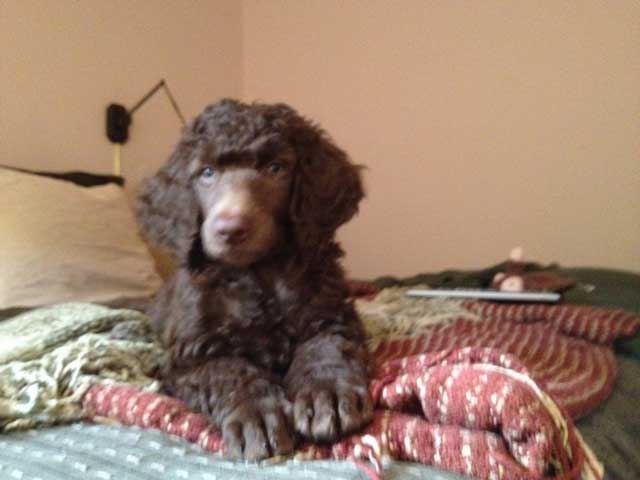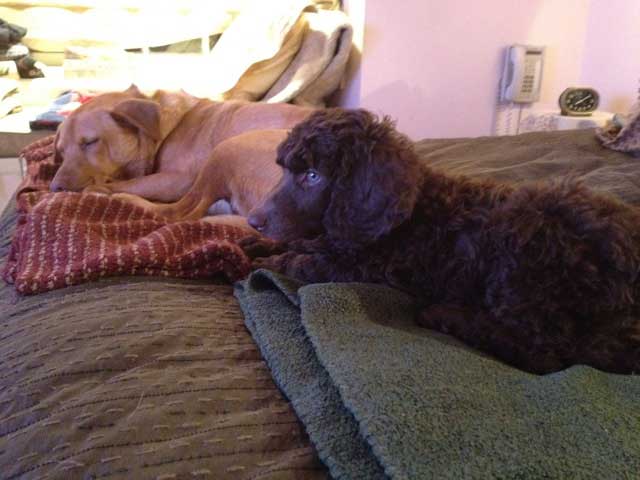 Here's one of many buddy's I'll have around me in Hollywood.
*
I've arrived from the airport...now catching my CA legs!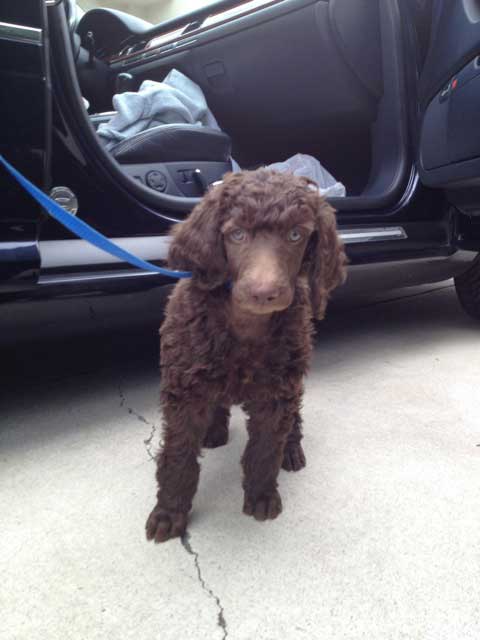 Royal Standard Poodles Brown Seven - puppies for sale lik Seven I thought I'd develop the form below to help with pet updates. Here you can fill in the weight, height, and what you two/family enjoy doing together. Upon sending it, you will receive an email from me that you can reply with new pictures attached. Hopefully this will be an easy trigger instead of trying to find my email address.
Everyone loves to see your pages - honestly!