Born of Zain x Kodi 2005

"Don't forget to check out my owner's work place, the lost animal center in Duluth www.animalallies.net"

I've got my cowbell and I'm ready to go!! Come on!! :0)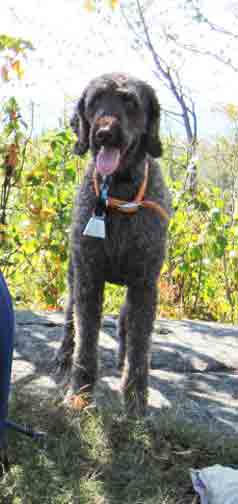 I'm one of Tes's older offspring now 8 yrs old in 2013. Cowbell helps when he gets in a "walkabout" mood (or tried to chase deer). (: He loves it- he gets so excited when he hears it because it means a hike!
*
Here's a pic from my teen years ;0)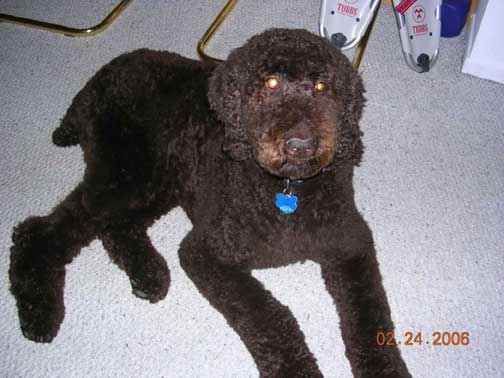 Here's my birthday party pic :0))) Time is traveling with me ;0)
*
"Sniff, can you track what I've been up to?"
"Fall is here :-)"
*
"My buds and I are waiting for that treat."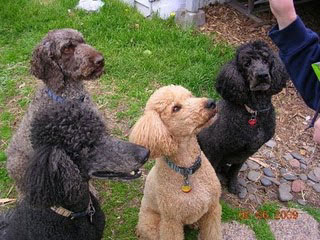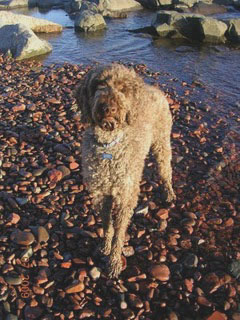 "Love the lake!"
*
"Here's my bro growin' before my eyes!"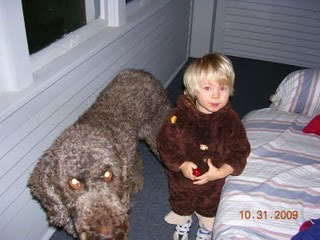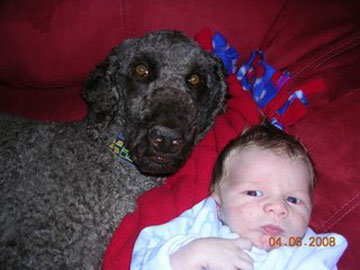 "He's growing fast!"
*
"Below are pictures of my newest bud-our new growing baby in the family!"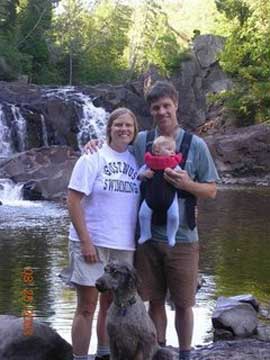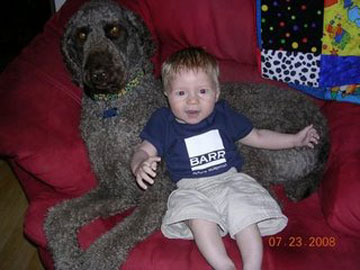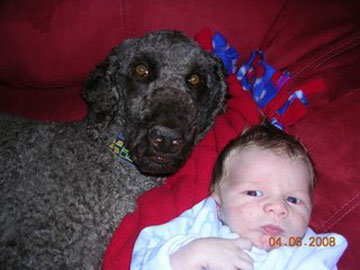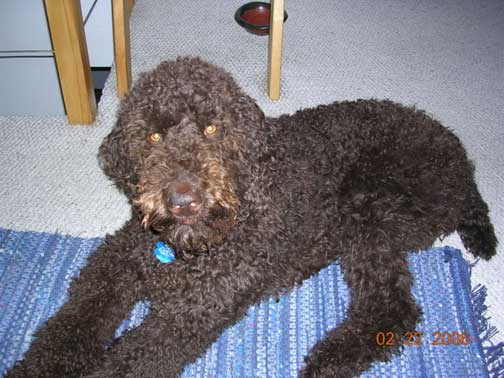 "It's called Bear Shag."
*
"This is called Bear-ly Black & White ;-)"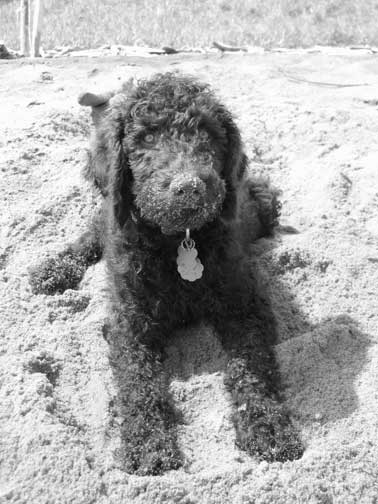 "I gave away my owner at her wedding--now I have two owners!!!!!
He's head of the lost animal center in town--think I helped her make a good choice ;-)
Here is the website to his place of business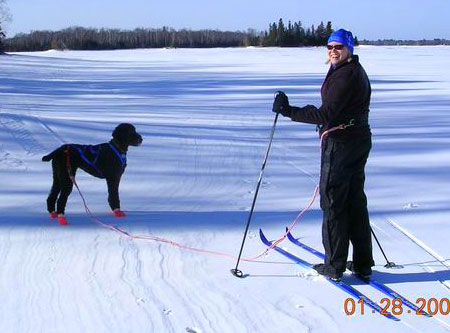 "Ahhhhh--she finally figured out what I love to do with my free time!"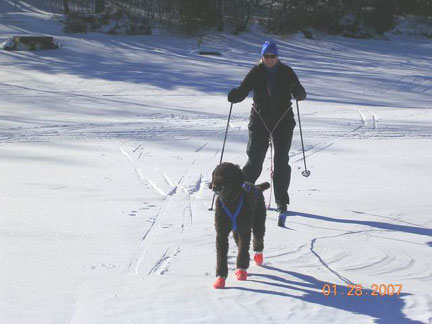 "Humans--I have so much fun with them ;-)"
+++++++++++++++++++++++++++++++++++++++++
Royal Standard Poodles-Bear on the far left, "My black standard friends, Blimey & Oso and I went for a play in the rain and mud :-)))) I match their color now! COOL!!"
"Swim? Swim? This is way easier :-)"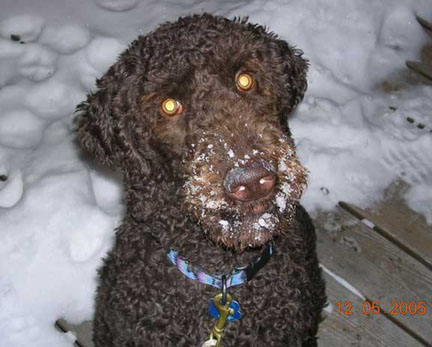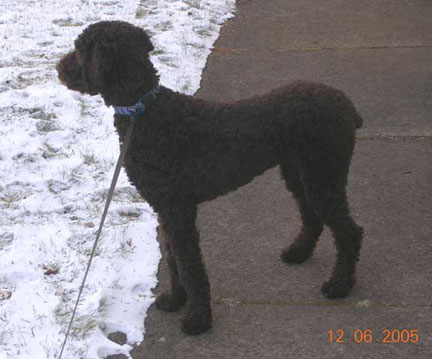 "Love the winter in MN :-)"
*************************
"When I first came home :-)))))))))"
puppies for sale like Royal Standard Poodles-Bear *
I thought I'd develop the form below to help with pet updates. Here you can fill in the weight, height, and what you two/family enjoy doing together. Upon sending it, you will receive an email from me that you can reply with new pictures attached. Hopefully this will be an easy trigger instead of trying to find my email address.
Everyone loves to see your pages - honestly!