Royal Standard Poodle - Black Paylin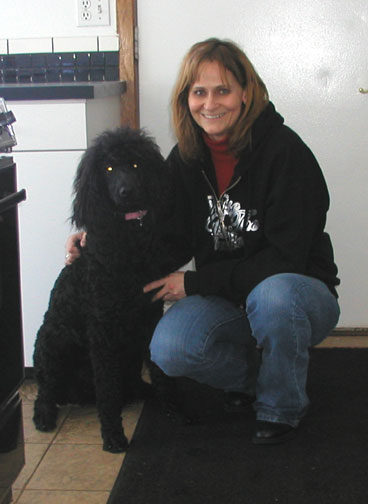 Royal Standard poodle - Black Paylin at home in Pequot Lakes, MN.
Visiting Tes, Paylin weighs in at 9 mo. 65#, 26" at the shoulder.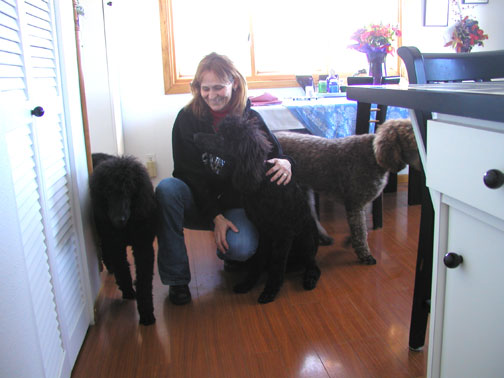 Paylin's mom is learning to groom :-) It's great therapy for many things.
Step 1. Wrestling!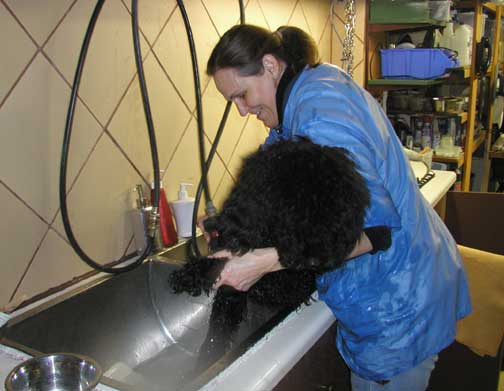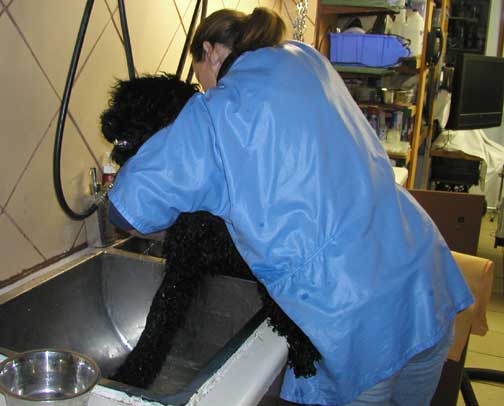 Step 2. Wrestling some more!
Step 3. Wash thoroughly.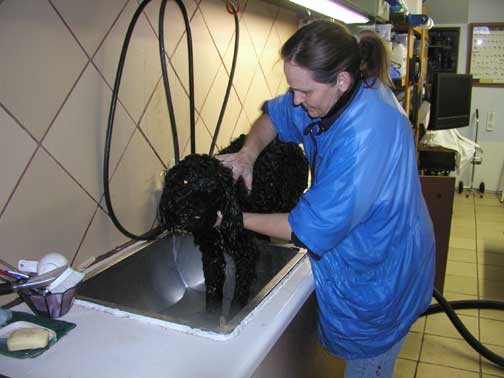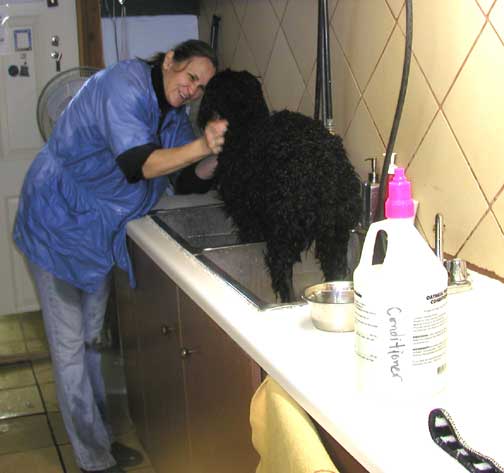 Step 4. Use conditioner to soften and keep from tangling.
Step 5. Rinse thoroughly (and get wet :-).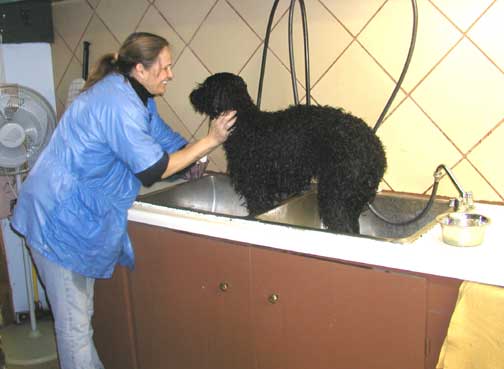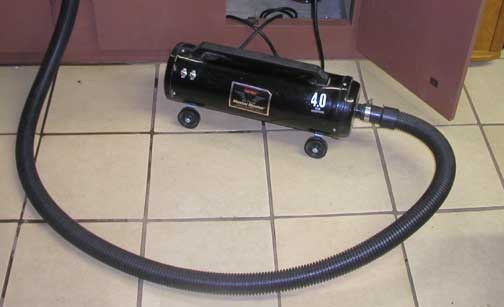 Step 6. Dry.
Step 7. Wrestle some more :-)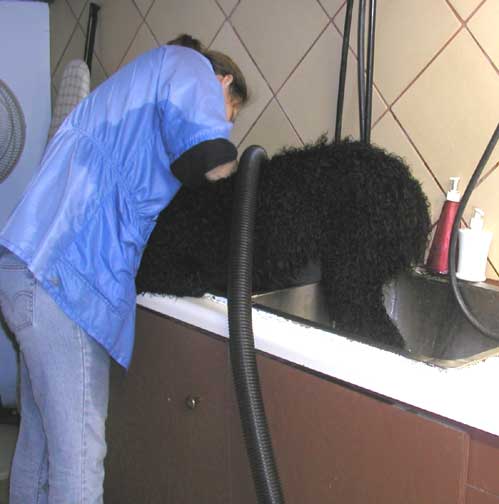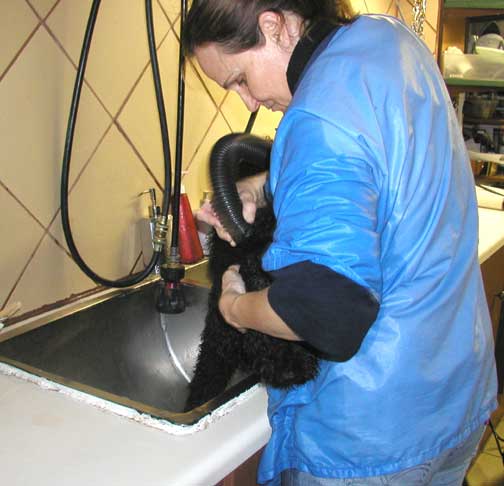 Step 8. Hold hands over ears to protect and dry some more.
Step 9. Dry some more :-)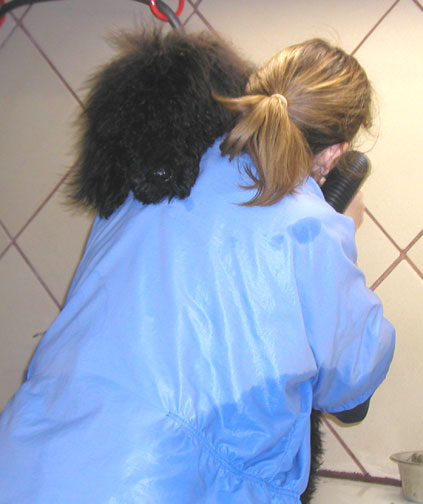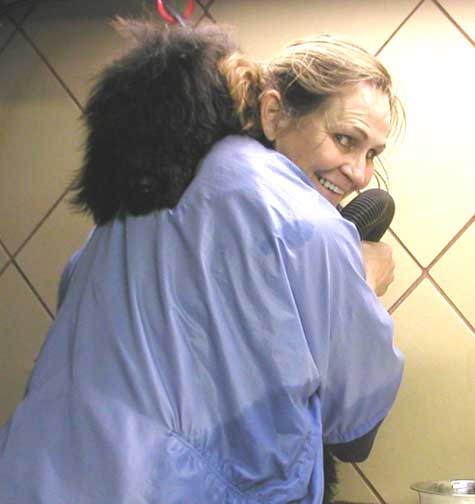 Step 10. Snuggle while you dry :-)
Step 11. Shake any extra water off!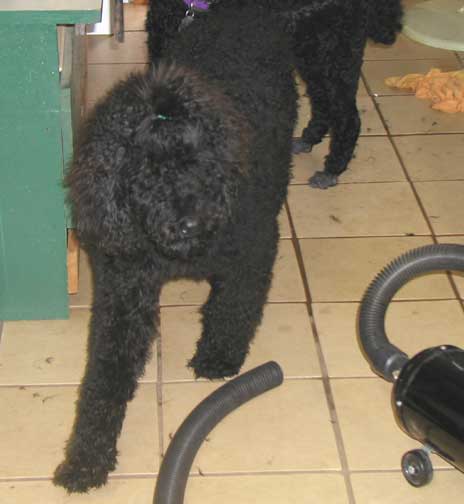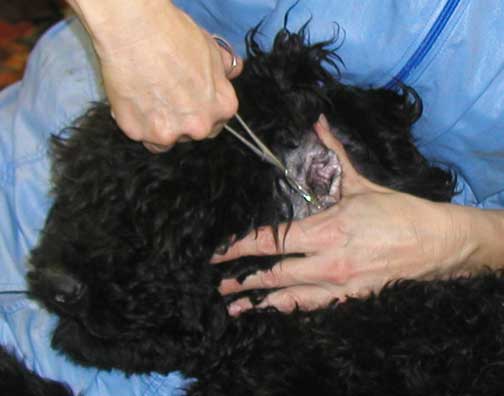 Step 12. a) Clean ears out with q-tip and alcohol or ear cleaner.
b) Using blunt ended scissors, clip excess hair around ear lobe.
c) Using a hemostat, pluck excess hair from ear.
Step 13. Gently pull small amounts out at a time.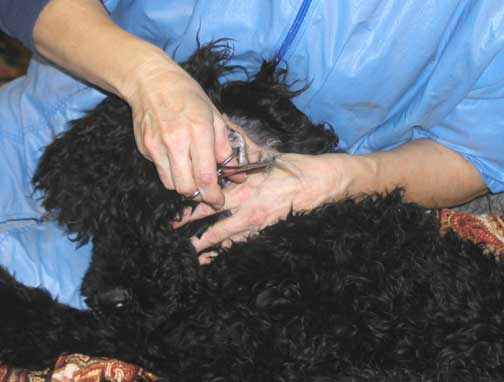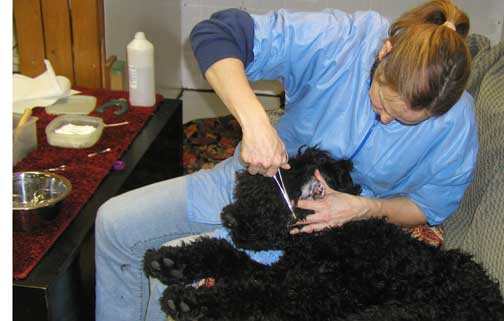 Step 14. Small amounts.
Step 15. You may get long strands coming out. Use a powder to help take away any sting at the end.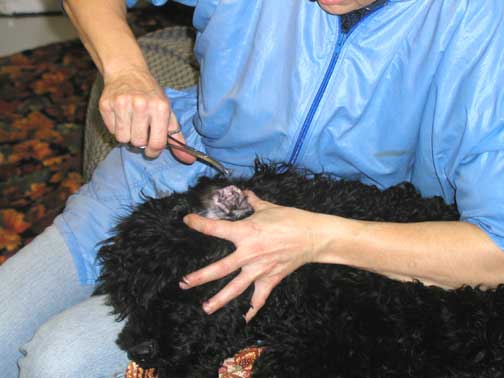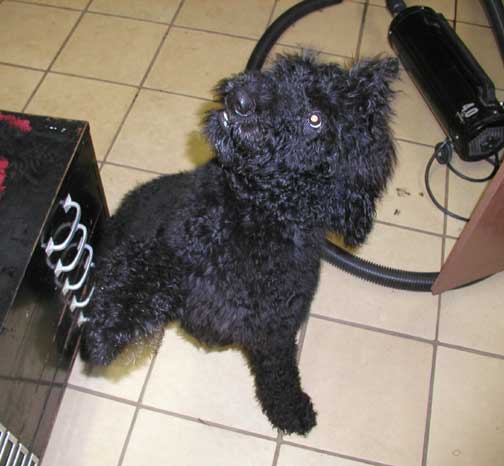 Step 16. Clipping is next!?
Step 17. It's coming off.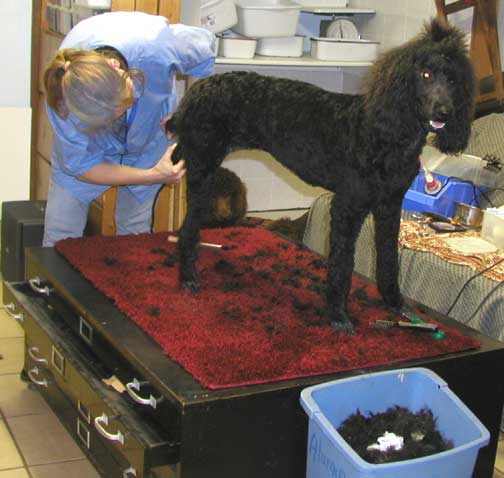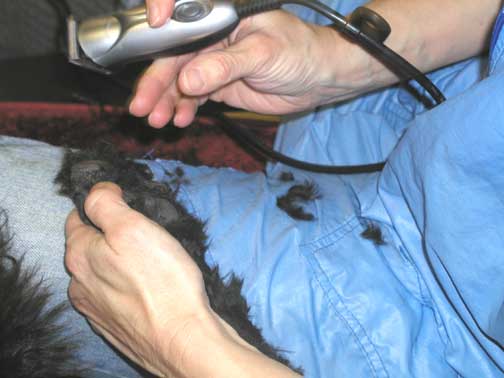 Step 18. Using the trimmer clippers, make scoop like strokes to get inside the bottom of the toes.
Step 19. The toes take around an hour.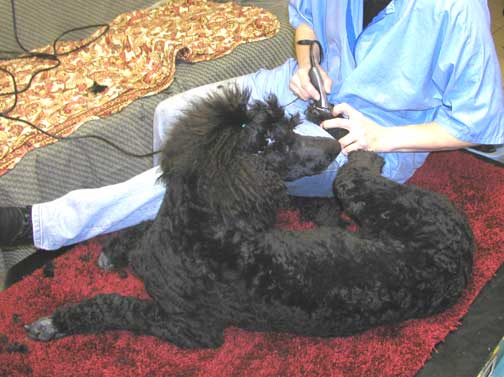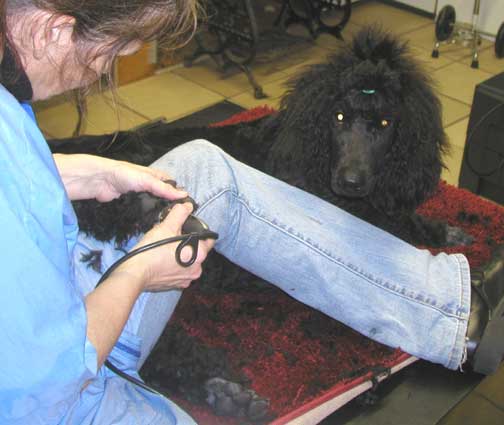 Step 20. Toes take lots of time :-)
Step 21. Final Touches with scissors.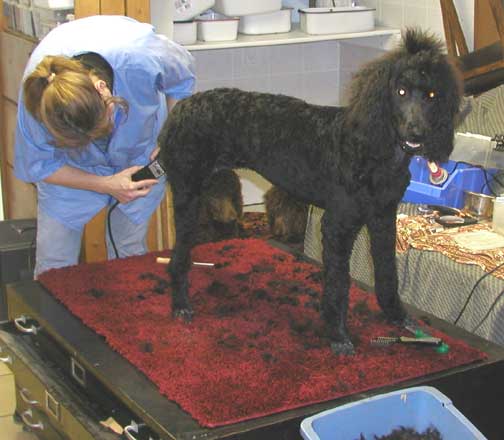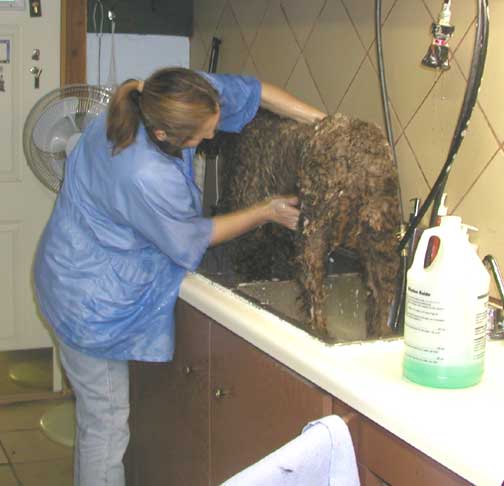 Step 22. Next!
Bruno actually fits in 1/2 the tub!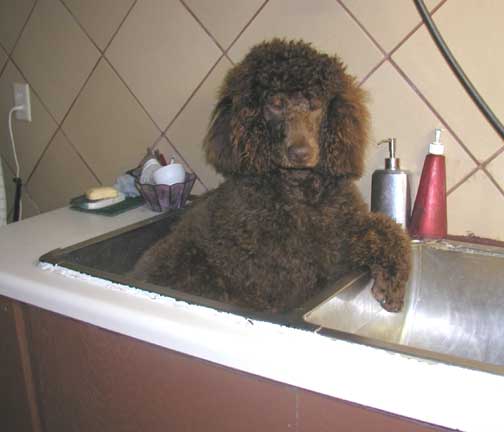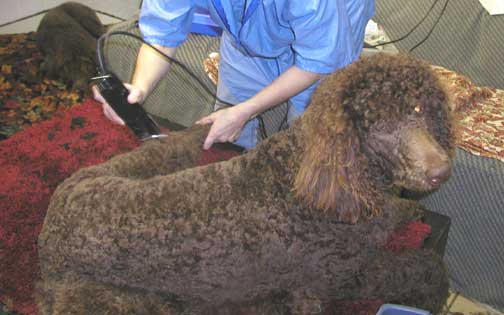 Therapy in so many ways!
*