Giant Standard Poodles - Latte
Giant Royal Standard Poodles - Latte here! At home in Minot, ND with my new canine bud Charlie, cat Cleo (hairless Siamese) and of course my human family :-)
In the above picture I'm just over a year old and 95 lb!!!!

Tracking "Latte" stats: Updated 8/10/17
4 yrs 100 lbs
9 months 28" and 90 lbs
6 months 26" and 66 lbs - Truly going to be one Giant standard poodle!
4 months 20.5" at shoulders
3 months 17" at shoulders, 25.5 lbs
7 wks 10 lbs
Parents Brown Falcon x Bruno, born July 2012
My Family! COOL!!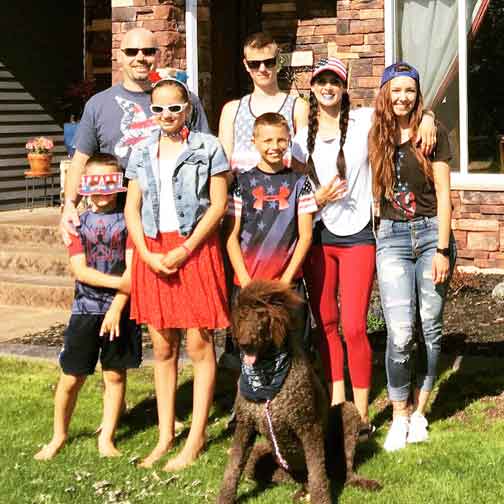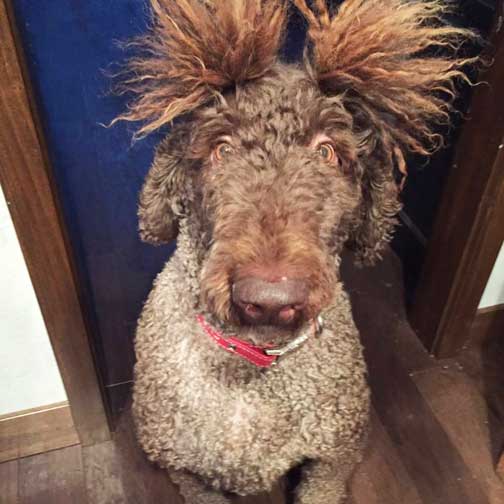 These aren't my doing...yet I'm always here for a smile ;o)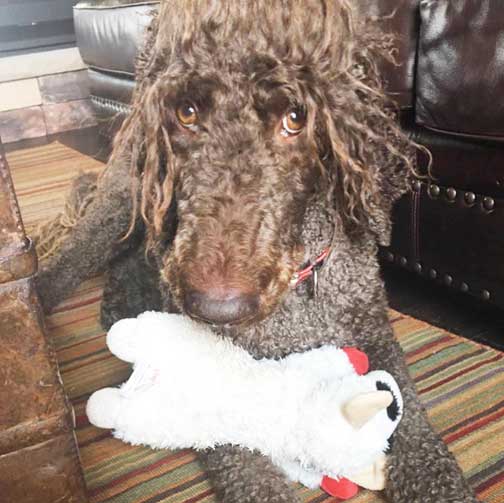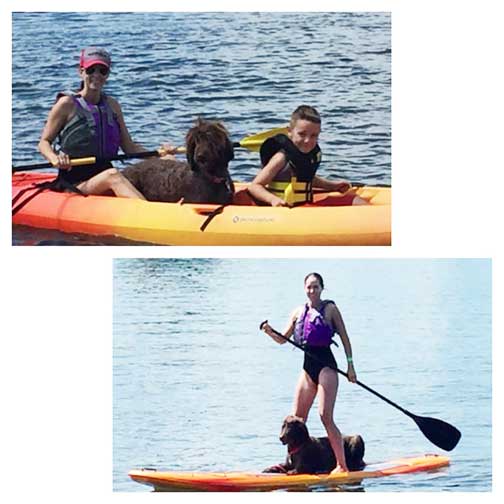 Out enjoying life with my family :o)
*
Pleeassse moooove...please please please!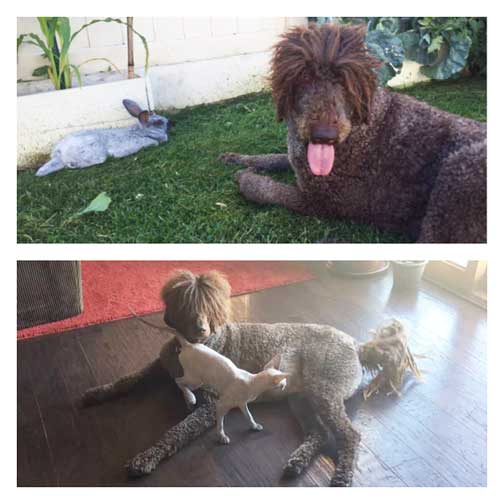 Meooowwww.....want some of my hair?
*
Peek-a-boo, I see you :o)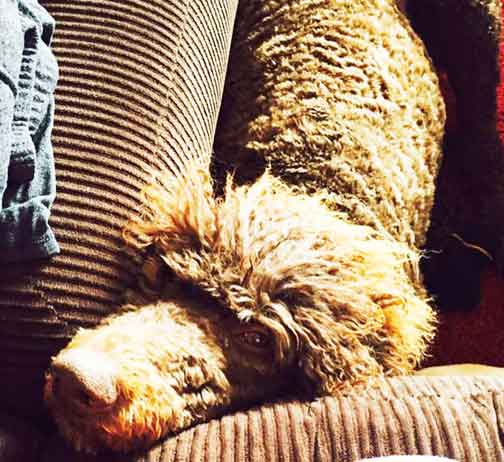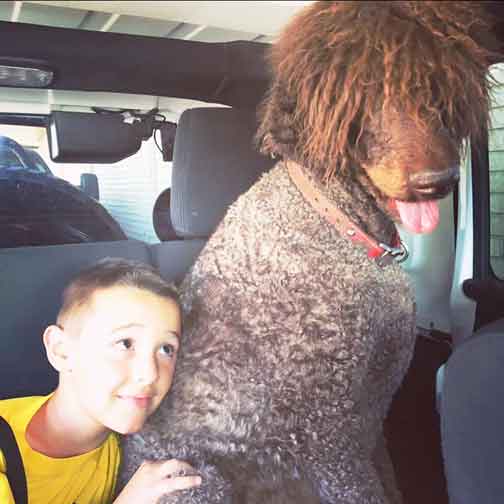 I was little when Latte came to us...I've grown and he sure has too! I love you Latte :o)))
*
Here kitty kitty, I have a pom pom for you to play with ;o) OUCH!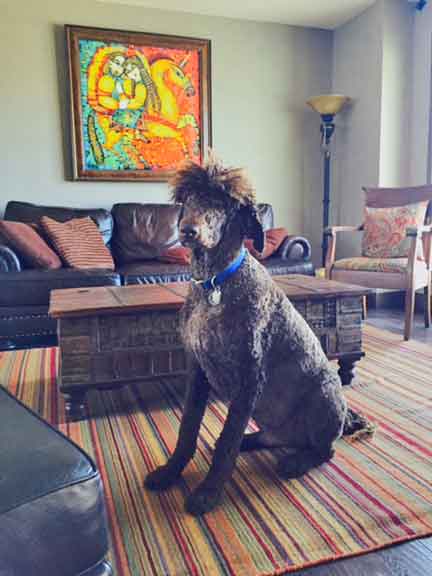 "I make this living room look small!" :0)
*
"Check out my rock'n roll mohawk, I am one rocking dog!" :0)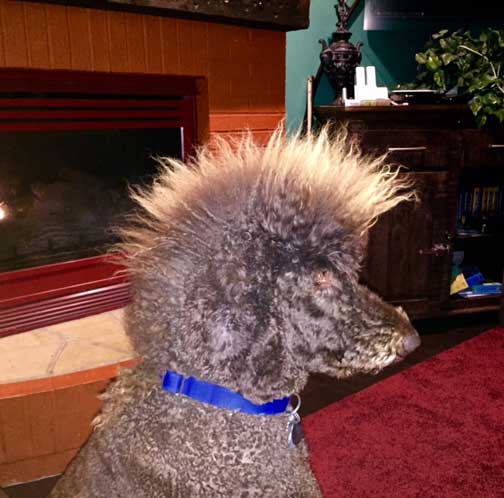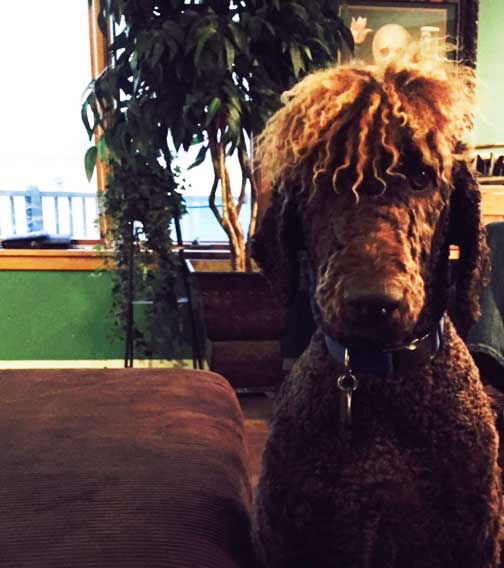 "I am one stylish spoo!" :0)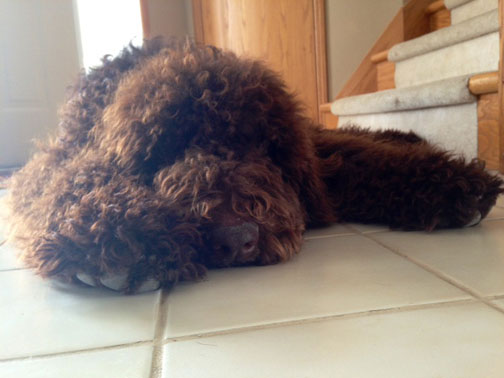 You'd never no it, we're the best of friends ;0))
My owner shares, "He is such a good dog. These 2 are best friends and wrestle together like nothing I have ever seen. This, of course, is a pic of them getting some love..."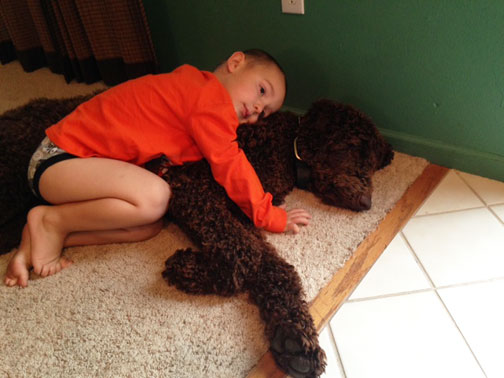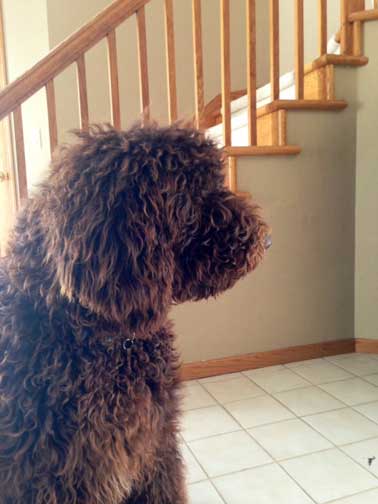 Look - my profile! Aren't I handsome - for sure!!!
*
Charlie doesn't pick on me anymore :0))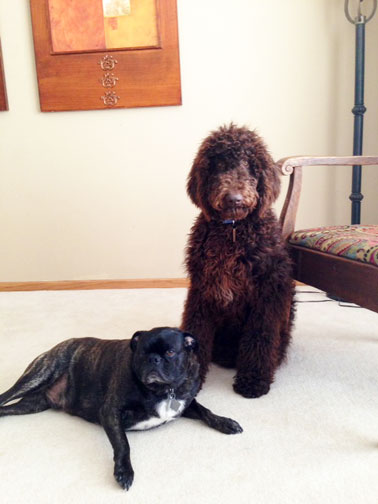 I ring the bell when I have to go potty outside :0) 
*
I have a new toy for Christmas 2012, I'll be counting sheep as I zzzz....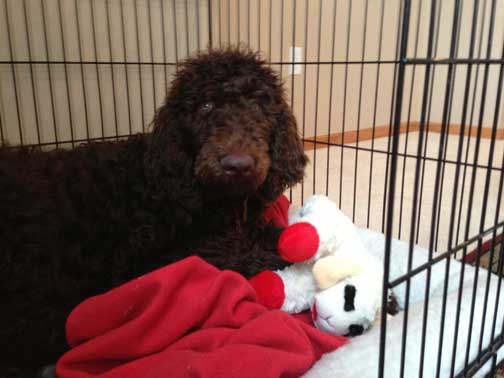 I'll take care of her :0)...as she takes care of me...bath time...
Steps in taking a dog bath at 4 months old:
1. climb in with pack leader!
2. sit, get scrubbed by pack leader.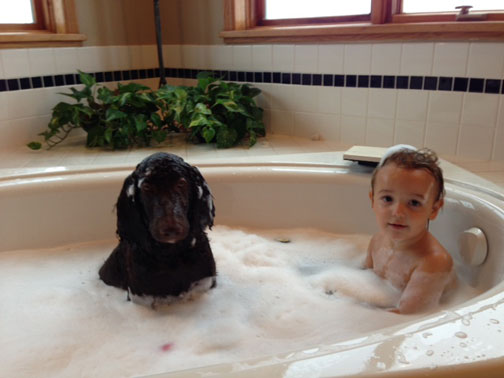 3. stand and finish up :0)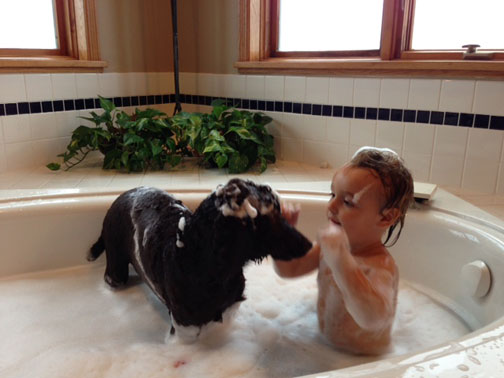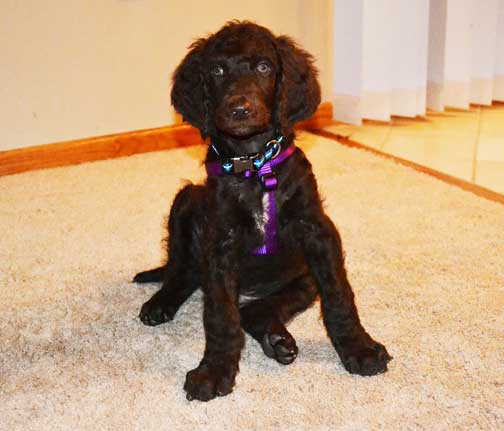 Latte, Charlie, and Momma at home ready to snuggle, any time, any where, always ready :0)
*
There's even a cat named Cleo in our loving family to love up to.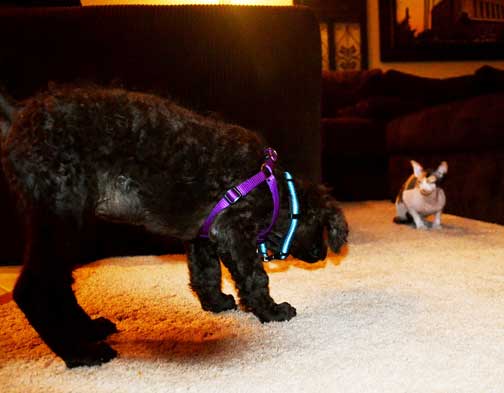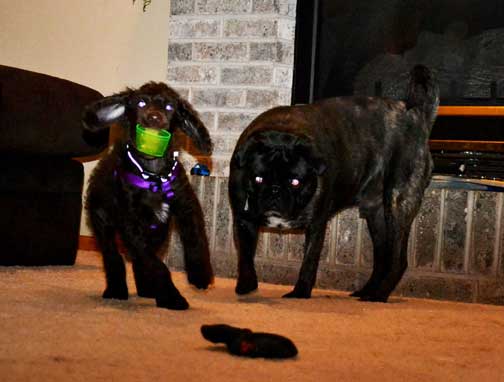 I found a cup, Charlie, get the toy!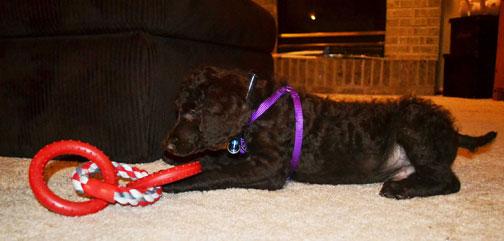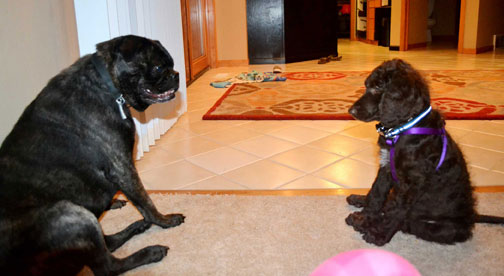 Teach me, yeah, yeah, got it, more :0)
Oh, yeah, that's a white abstract on my chest, check it out :0))
Latte - 7 wks old and 10 lbs already :0)
I have a Lupine step halter on - Life Time guarantee! You can find these at www.echopets.com on the Books & Links page.
*
I thought I'd develop the form below to help with pet updates. Here you can fill in the weight, height, and what you two/family enjoy doing together. Upon sending it, you will receive an email from me that you can reply with new pictures attached. Hopefully this will be an easy trigger instead of trying to find my email address.
Everyone loves to see your pages - honestly!