Brown Royal Standard Poodle - Rosco, 1 yr old above, is the next up and coming stud for the future. One smart guy we love having as a part of the family. What a strut!
We look forward to his testing as both of his parents have been fully tested and are GREAT Show Stoppers with Best of Show and Champion ribbons :-)
A very dark brown chocolate coat. His best friend is Daniel, romping and enjoying their youth together.
Watch him grow here with his fun antics and with the others we're nick-naming them the "Hoodlums!"
8 wks old 13 lbs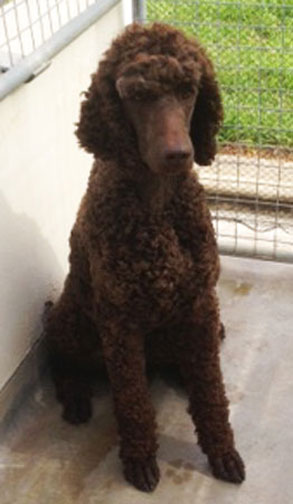 "I like to sit up for pictures to be taken :0)"
*
Tes was told that "Rosco" twirls in his sleep.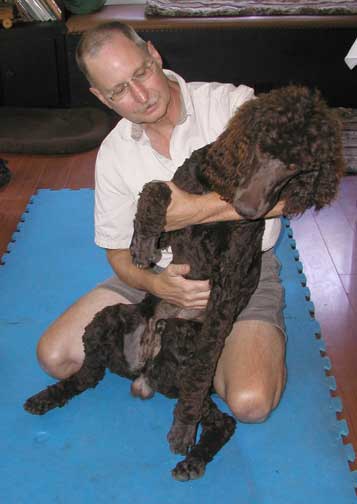 A picture of Rosco getting his monthly chiropractic adjustments at Tes' house. Rosco just melts into Dr.Mark's when he goes for adjustments.
*
"My dad is giving me attention. And I am loving it! :0)"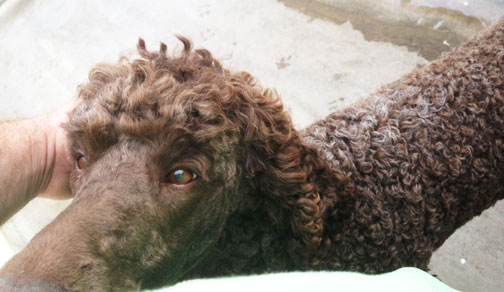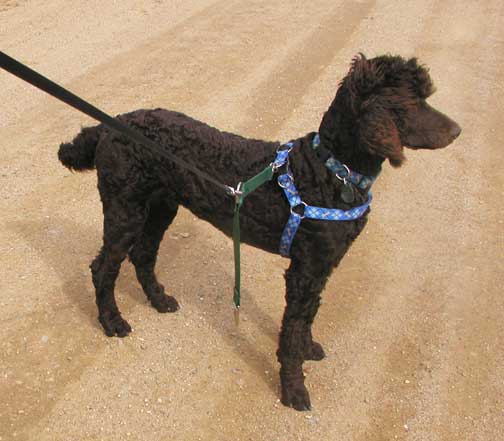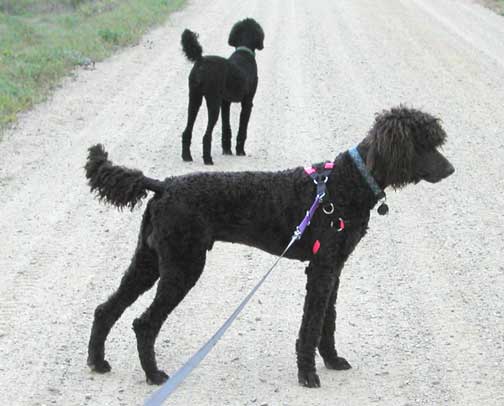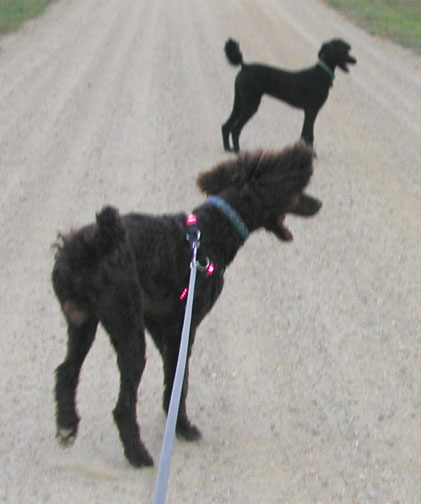 Still playing and being a pup at 1 yr old!
*
Here I've turned 1 year old - stance is everything ;0)
I know how to stay cool - the air conditioning vent is right underneath me :0)))
*
Love playing with Bruno and Zeddy!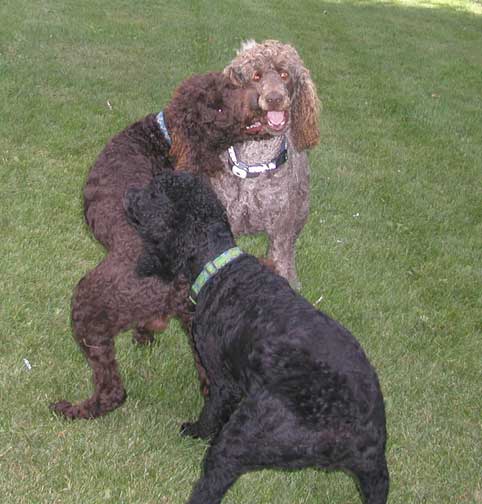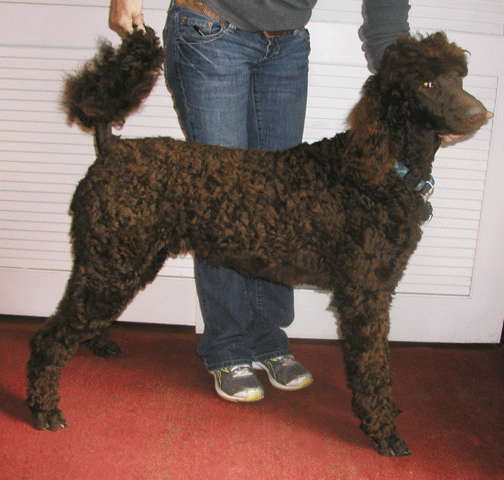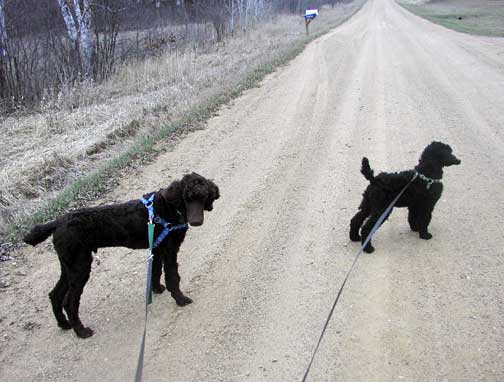 Out for a walk with Tes who watches over our structure, gait, and overall health to assure we're doing great! Taking Zeddy and I for a walk assures we're in top shape for what your future pups will be - HEALTHY :-)
*
I'm growing fast at 5 months below.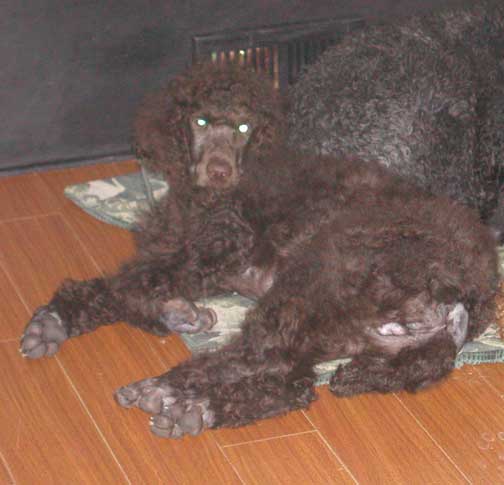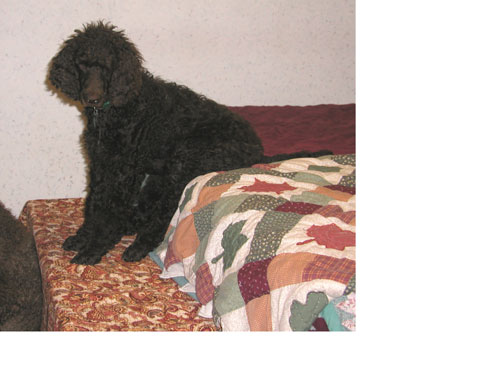 Learning to sit is easy :-)))
*
Keeping cool in the MN winter...Let's have fun!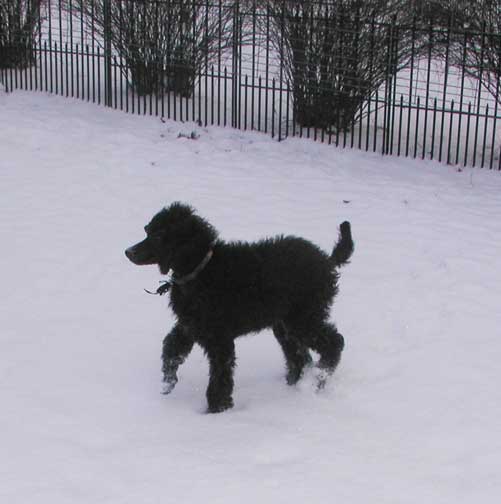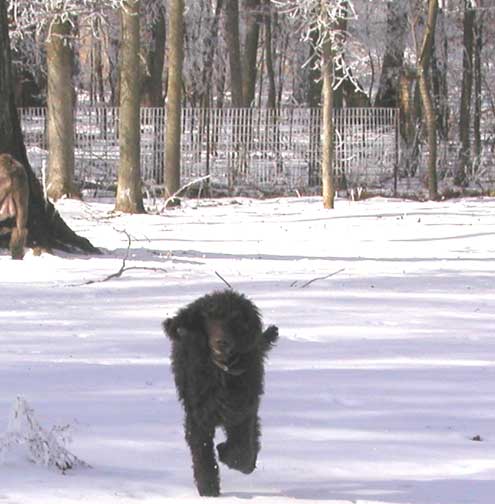 Happy Holidays 2011 I'm growing fast!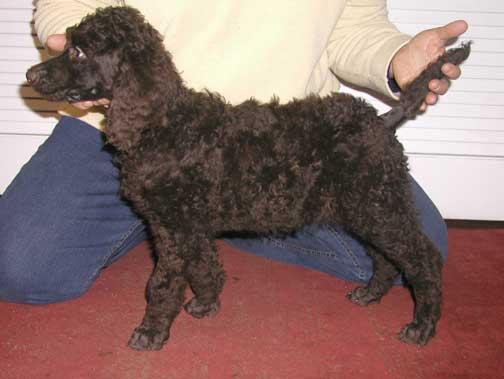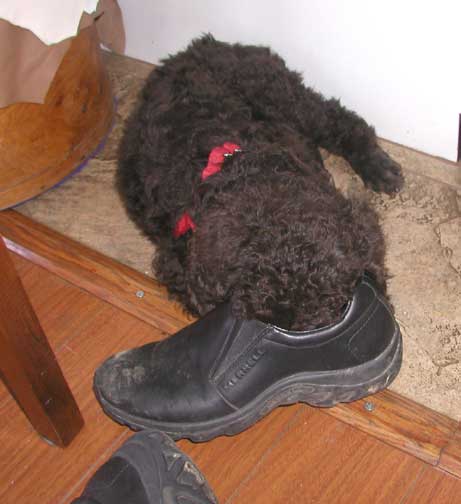 When your tired your tired...and sleeping in a shoe seems like the thing to do :-) And I've chewed one pair up pretty good ;-)
*
Daniel is my very best bud helping me feel at home :-)
*
Winter is coming on...snuggling in is the way to go. By the above picture I think I won't fit on this very well by 8 months old.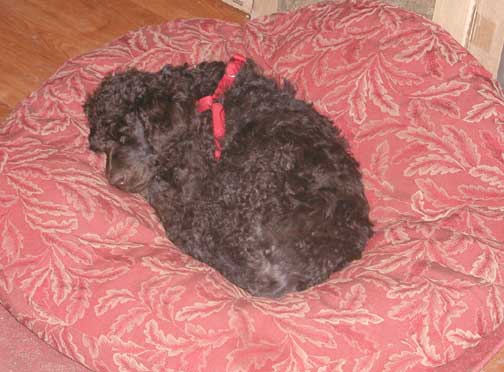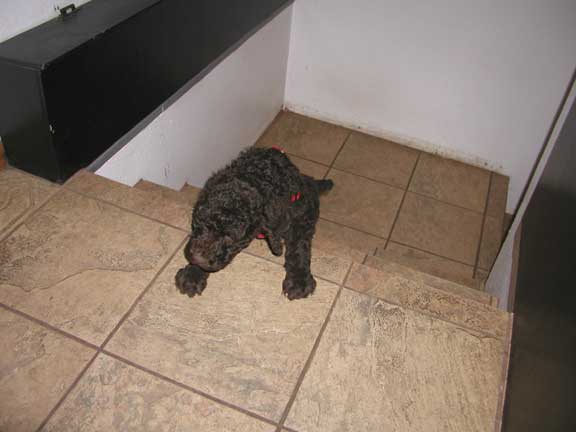 I'm learning the ups and downs of stairs...can you tell?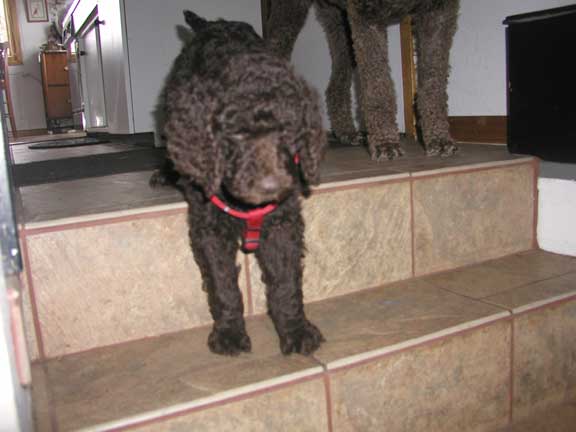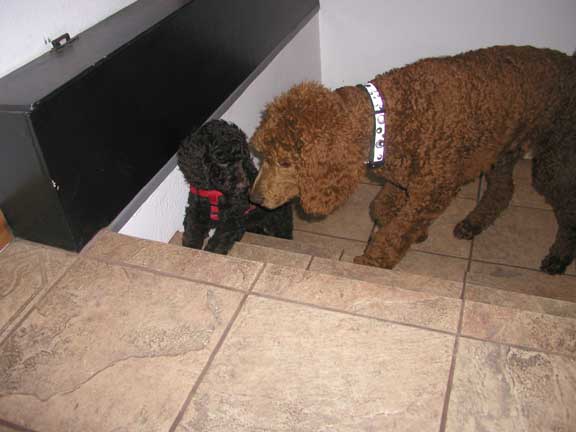 Daniel is helping me learn to navigate the steps :-)
* Brown Royal Standard Poodle - Rosco
Rosco has arrived!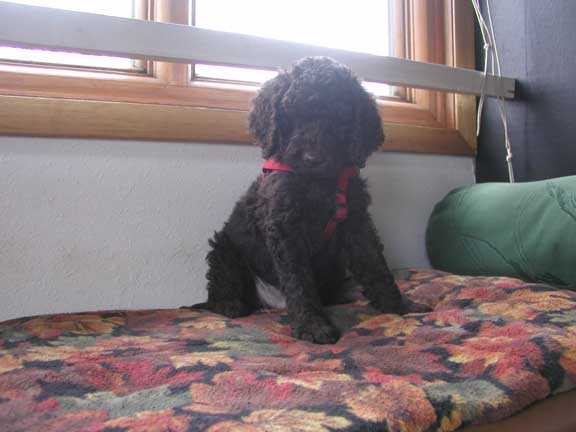 Brown Royal Standard Poodle - Rosco puppies for sale like him