AxD Royal Standard Poodle Puppies for Sale 2017 Fall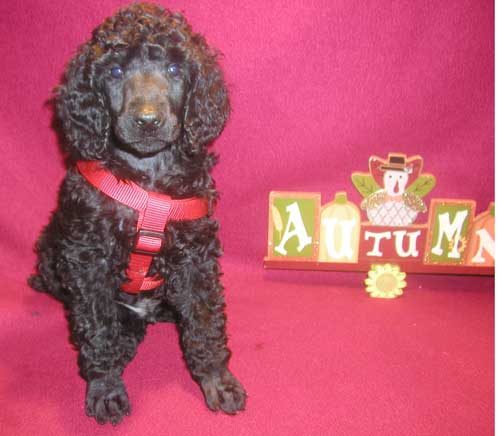 1 Black Male "Happy"
Still For Sale

AxD Royal Standard Poodle Puppies for Sale 2017 Fall!
Brown Angel x Red Daniel had a litter of 3 Black Females + 1 Black/Red Phantom Male + 2 Brown Males + 3 Black Males = 9 AKC Puppies :o) Born Monday 9/18/17
Mark your calendars - Ready to go to homes/fly Monday 11/13/17 at 8 wks old. Keep in mind any hot/cold weather embargo's that one would need to take puppy as carry-on...plan accordingly > Click here to learn "Traveling" for your pet  and watch the weather when much closer.
Watch their story and stats here as they grow up in Dani's MN home awaiting your loving arms. Youngest puppy pictures start at the bottom with new puppy ages added to the top as they grow up-onto the page...picture updates will be as follows:  7 wks - 11/6/17  ...Enjoy :0)) 
Tracking Angel's puppy stats

7 wks second bath and first hair cut, deworming

5 wks old first bath, nails clipped, anal glands expressed, deworming

4 wk deworming 

3 wk toenails clipped

2 wk deworming

1 wk old toenails clipped

2 days old Due claws and Tails done, tail docked 1/3 from tip for AKC poodles

Born Monday September 18, 2017
*
Remember to start at the bottom and watch us grow upward :o)
NOTE: Dani sent me, Tes, the current photos here via her cell phone as her computer went down and she had to purchase a new one. Once up and going she'll be adding more pictures from her camera for your enjoyment. ?#Computers ;o) can't live without them #@:o)
AxD Royal Standard Poodle Puppies for Sale 2017 fall
Stay tuned for Dani's computer to get running with all the new software needing to be added, then adds more pictures during their first week through the woods of Mother Nature...
*
   6 Males -
 1 Black still For Sale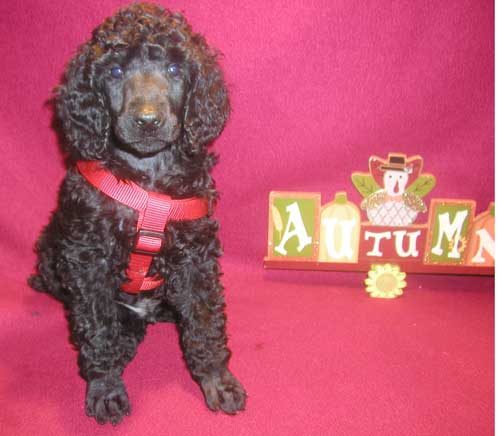 For Sale - "Happy" Black Male - 7 wks old 7.4# mc 0045. Lets fly away together, Bring me home!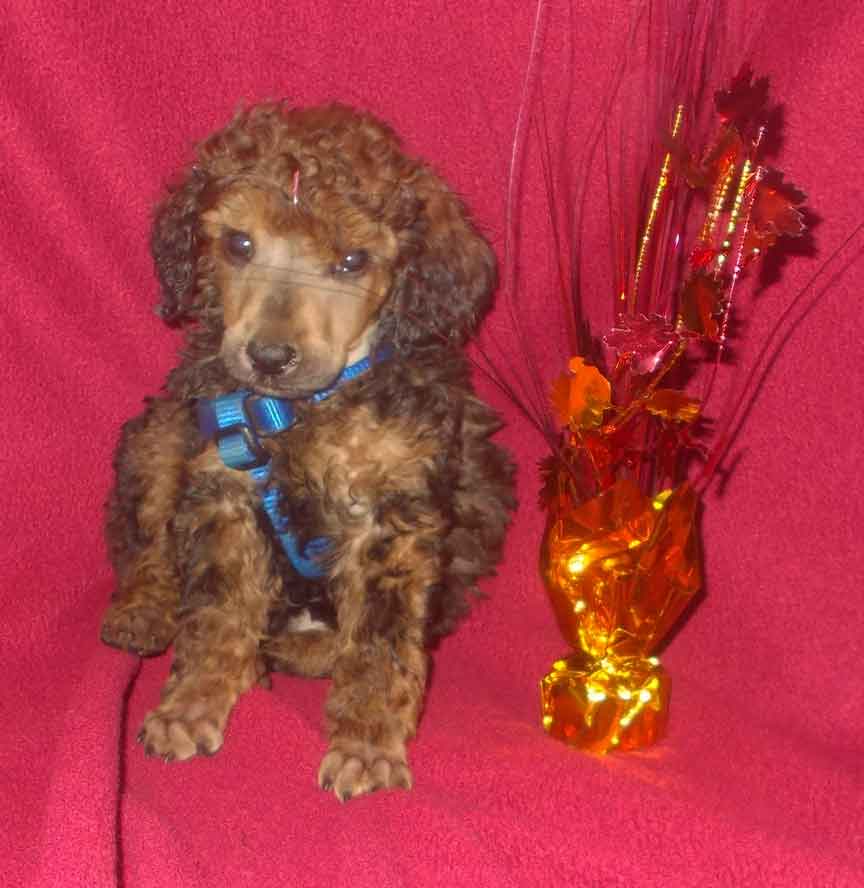 SOLD - "Skor" Agouti/phantom Male - 7 wks old 4# mc 8102. My coloring will fascinate JL > Malad City, ID like the changing leaves!
*
SOLD - "Vamp" Brown Male - 7 wks old 9# mc 9258. Lets fly away together,