Royal Standard Poodles-Zack & Brown Zed
Updated 12/1/15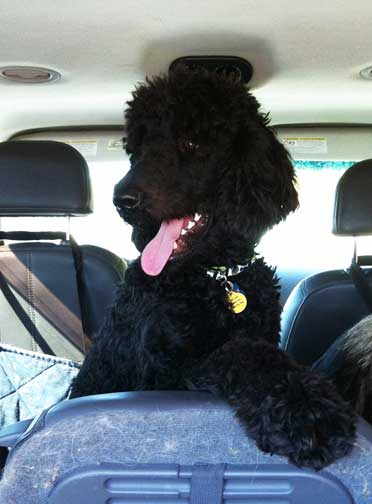 Royal Standard Poodles-Zack, at home in Indianapolis, IN with my new family and bud Sunny. We love taking it easy!
Here's Zack in the back seat of our car.  He loves to go for a ride anywhere.
At 5 months he understands our language, example of what I will say, "Time for bed," and Zack runs upstairs. "Let's go for a walk," and he runs to the door and waits for me to put on his leash.
Tracking Zack:
2013 March I'm one yr old 

3/19: 73.4 lbs, 27.5" at shoulders/whithers

6 months, 53 lbs learning to enjoy the ocean water :0)
4 months old, cooling off with his summer haircut8 wks old now in owners loving arms

10/29: 59 lbs.

6/20: 25 lbs.

6/7: 21.5 lbs.

5/31: 17.5 lbs.

5/10/12: 11 lbs.

DOB: 3-12-12 parents Cleopatra x Ike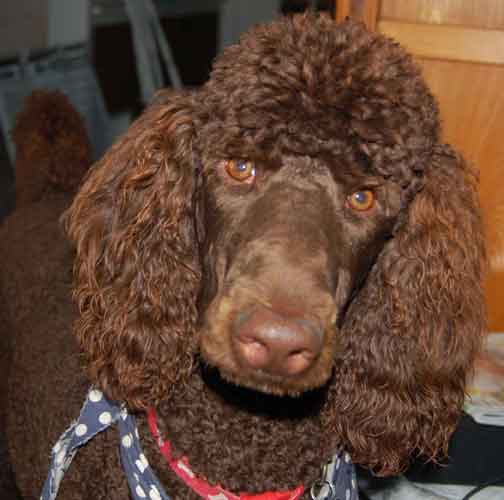 Royal Standard Poodles Brown Zed, at home in Indianapolis, IN with my new family and buds Zack & Sunny.  They loved Zack so much they had to come back to get me!!
Tracking Zed:
7 wks 11 lbs 2 oz
Born 9/18/14 to Black Zeddy x Brown Bruno
"Everyone watch out it's Bat Dog!" :0) (Zack)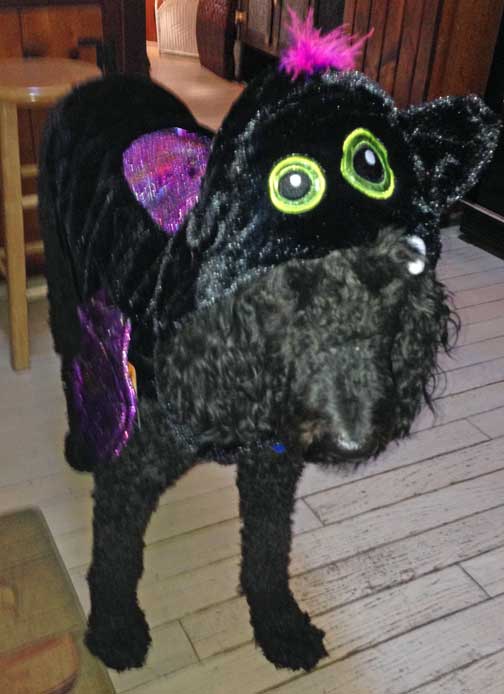 "Enjoying the summer days!" (Zack)
*
"What's that you say, Do you have a treat?" :0) (Zack)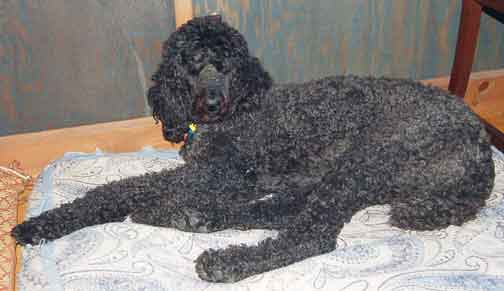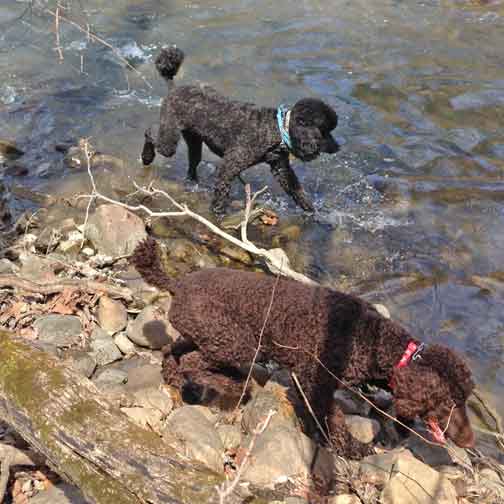 "Lets go for a swim!"
Zack and I love to run, play, and explore!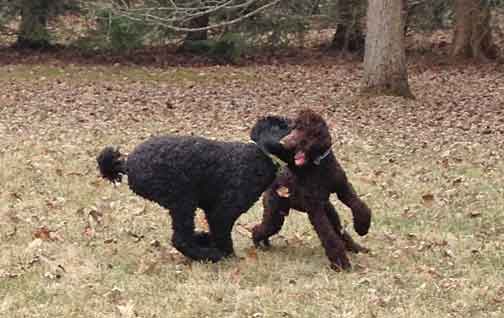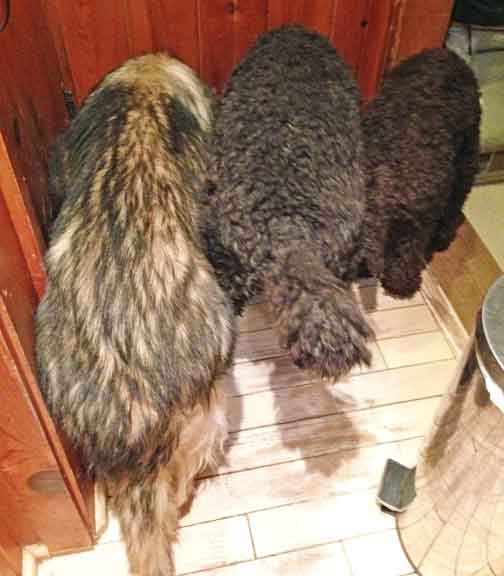 "Dinner Time!"
*
"Zed (3 months) & Zack (2.5 years).  I think Zed is catching up really fast!"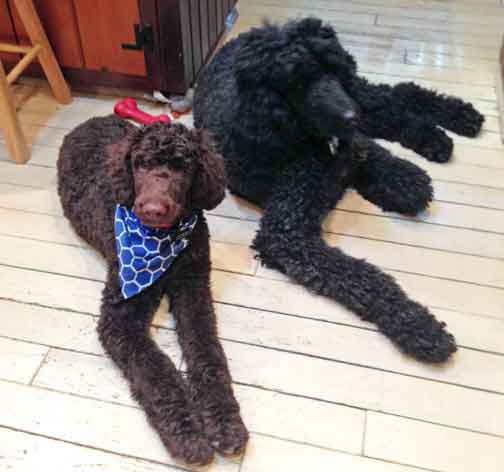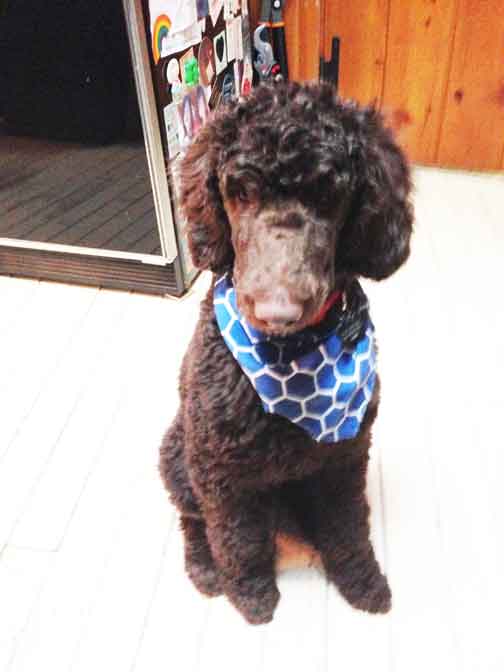 "Here is my mug shot at 3 months old!" (Zed)
*
"Do you think they know something I don't?" :0)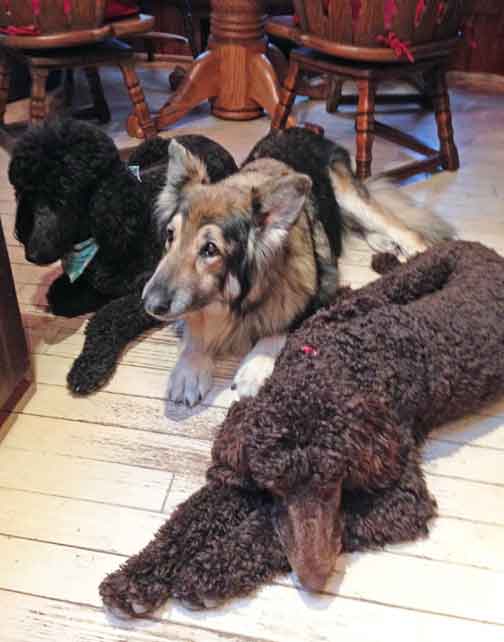 "Zack makes a pretty good pillow as well!"
*
"Look at my long legs, I am 2 months old in this picture."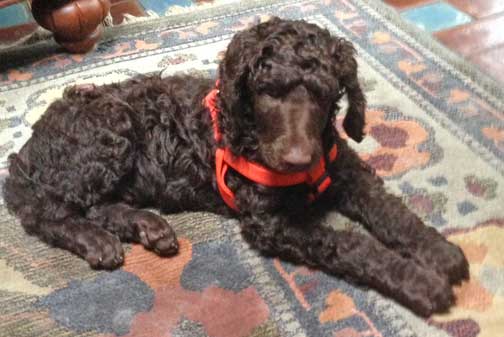 "Sunny is my new best friend and pillow!" :0)
"Sunny helps take care of me!"
*
"I am one handsome boy!"
"Don't these eyes just melt your heart?"
*
"Here I am with my bud Sunny, we are enjoying the beautiful summer day on the deck!" :0)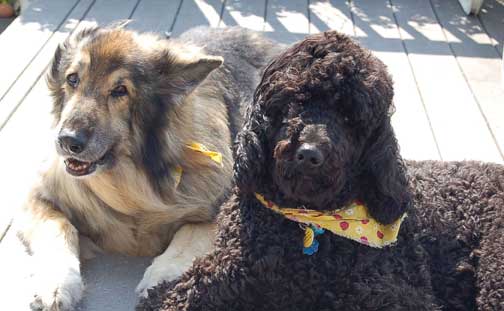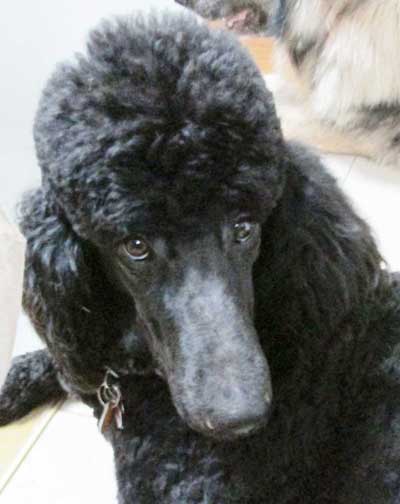 2013 March 1 yr old, my mug shot shows how handsome I am ;0)
*
2012 is my first Winter - I love the snow, but I was reluctant to go out and step into it. I enjoy playing in the snow ever since my first adventure. Black & White - Cool!!
*
Zack on the deck by the ocean in Massachusetts.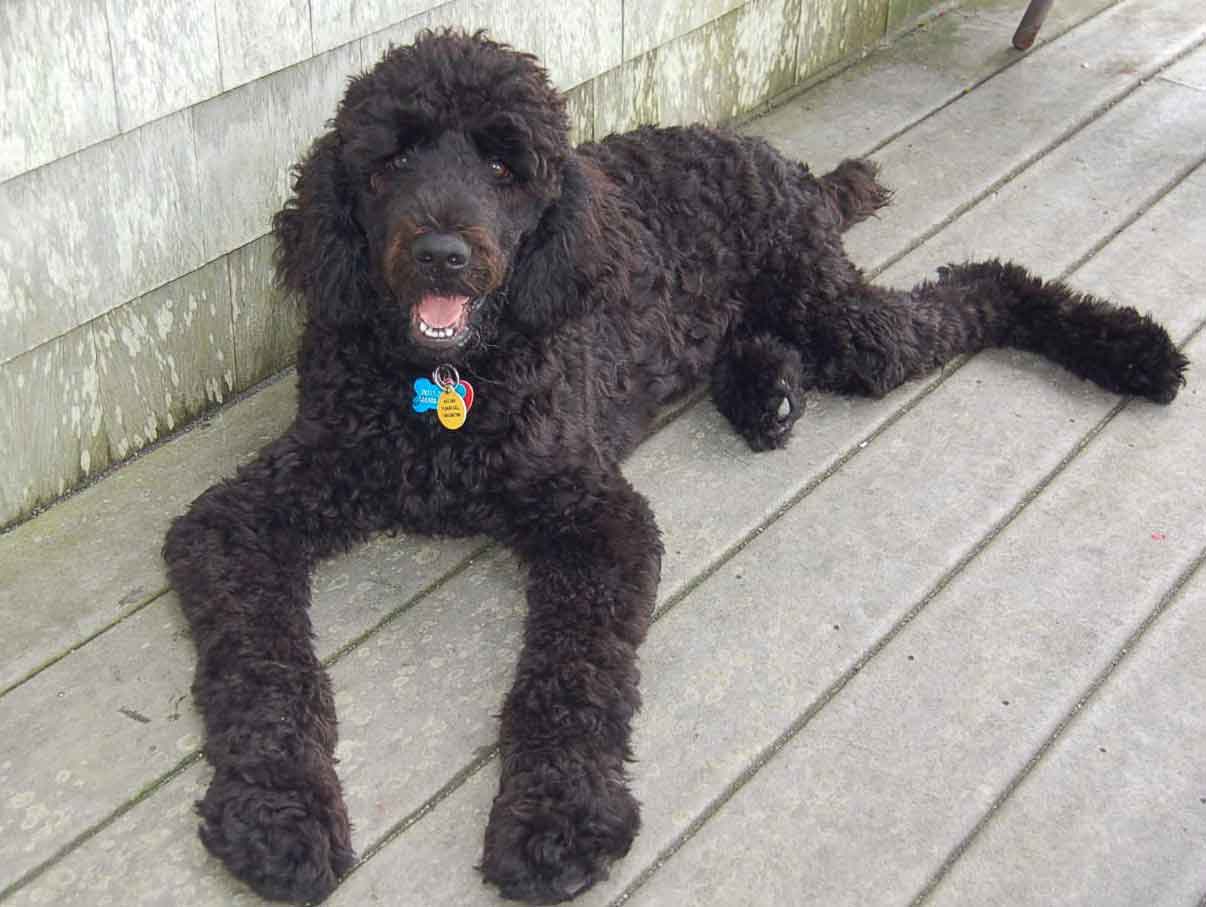 Zack and Sunny were in the water with my son. Zack would not go in the water this summer until my son arrived last night. My son Tev was able to coax Zack in. Now Zack likes it! I knew the breed was suppose to like the water. Just took a little time.
*
See how much I'm growing next to Sunny :0)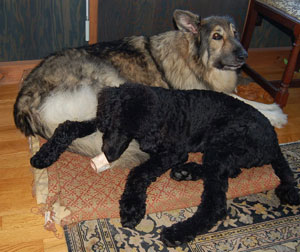 Unbelievable how we grow - us Royal standard Poodles :0))
*
Pheasant, hunt, phesant, hunt, destuff!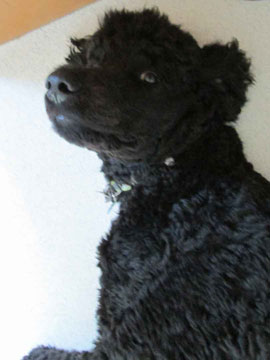 Mhmmm, check me out ;0) Growing to 5 months old.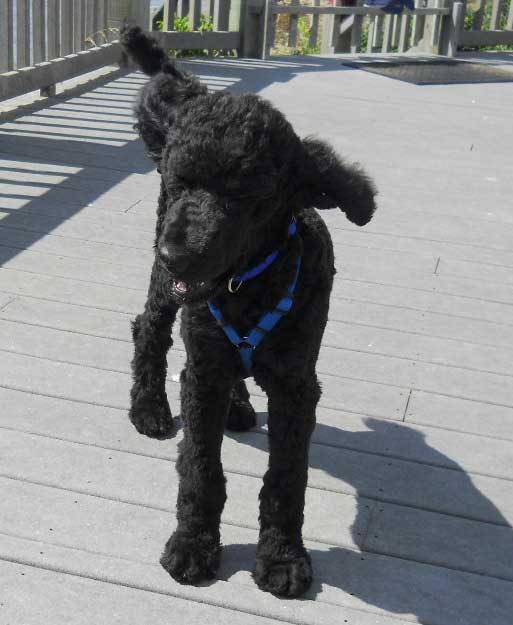 I'm growing fast and learning how to walk with this great halter - THE BEST!
Some info about Zack:
Zack has a wonderful outgoing personality, is funny and makes us laugh and smile a lot. He and Sunny, our ten year old long coat shepherd, are best buddies. He tries to make friends with our two cats, but one is still a bit cautious of Zack.


He learns very quickly, so smart! When he was two months old, he brought the tennis ball to me and put it on my footstool in front of me. I threw it and he retrieved it, and he has been retrieving the ball ever since. (No one here had ever thrown the ball for him before.) He enjoys the game of it.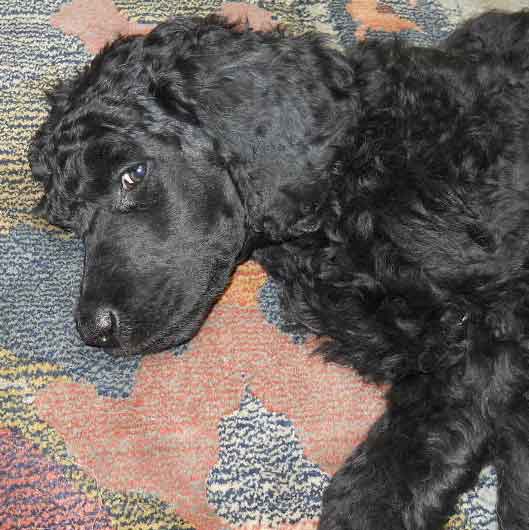 Zack and his bud Sunny have truly become best of friends! He'll teach me lots!!!