Red Standard Poodle stud Draco For Sale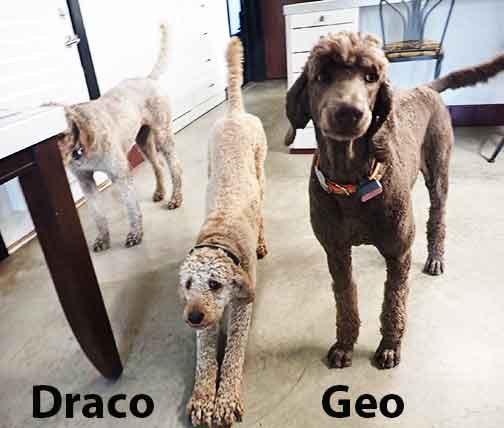 $2,500 for pet or $4,000 for breeding Stud.

Apricot Standard Poodle Draco For Sale
Fully health tested and clear of all genetic markers with good hips!
Updated 6/21/22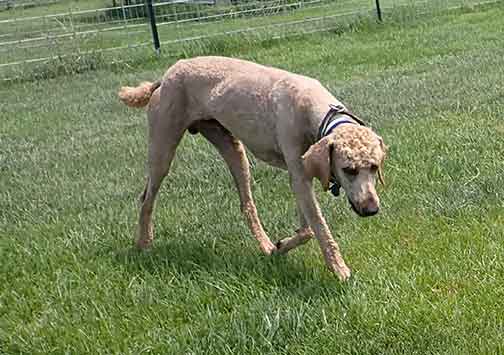 Apricot Standard Poodle Draco For Sale - Yes, Draco has faded from his dark red, he is more apricot than the pictures show, yet has produced several large litters, some reds. Here is his daughter Queen 7 months old. Her Pennhip came out well,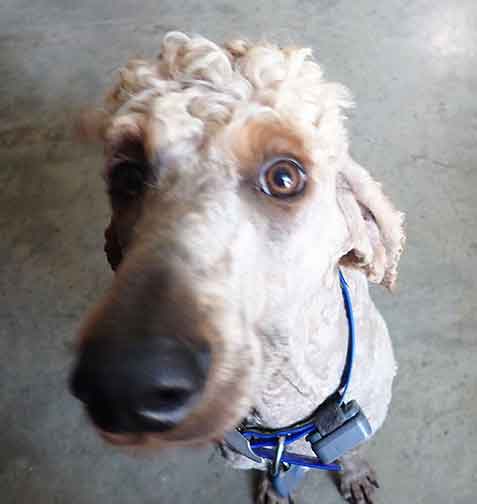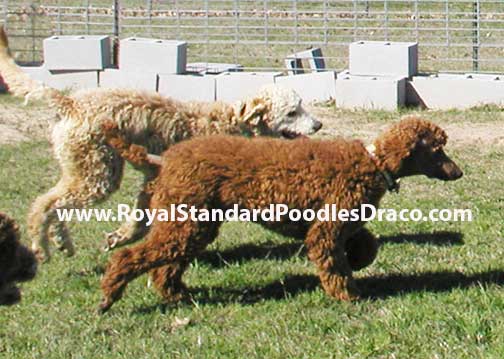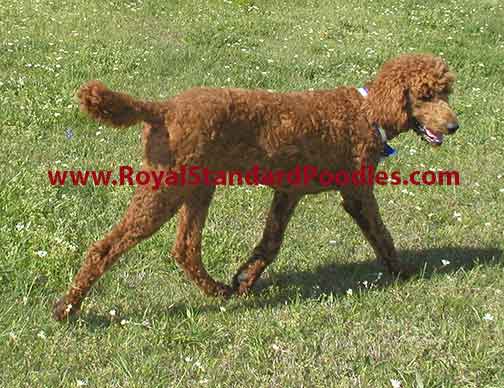 Tracking stats for Red Standard Poodle "Draco" call name (Drake of A Perfect World):
Draco has faded in his red. Pictures to come by 5/7/22. He averages 55 lbs at almost 2 yrs old.
4/15/22 CERF (eyes) done every 1-2 yrs, free of observable inherited eye disease, cert provided 4/15/22
9/13/21 OFA Thyroid - Normal/clear
9/13/21 OFA Cardiac - Normal/clear

8 mo 56 lbs
1/22/21 PennHip Low Risk
7mo 51 lbs
9/24/20 NEwS (Neonatal Encephalopathy with Seizures) Clear
9/24/20 VWD Clear
9/24/20 DM (Degenerative Myelopathy) Clear
6mo 48 lbs
5mo 38 lbs
4mo 24 lbs
3mo 20 lbs
Born 7/14/20 to Red TX Cowtown Tripp My Trigger x Red TX Cowtown Red River Jewel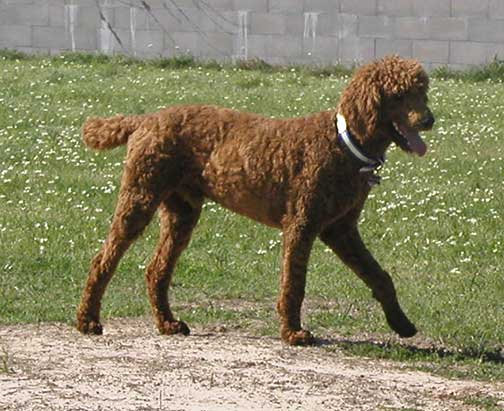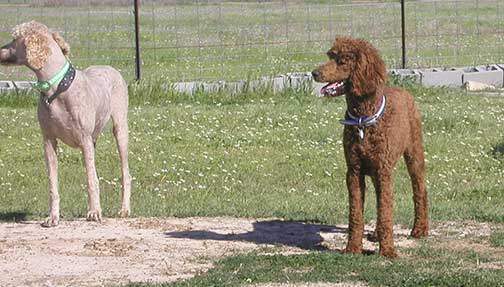 I'm Red Drake, call name Draco. I love playing with Juno who's a month younger than I, and she's already grown taller than I. I'm not going to be a Royal, a Standard for sure. Should get to 65+ lbs as an adult. Tes doesn't say the red program will be Royals yet in mating to 70 + lb dams I'll tend to grow "SOME" pups up.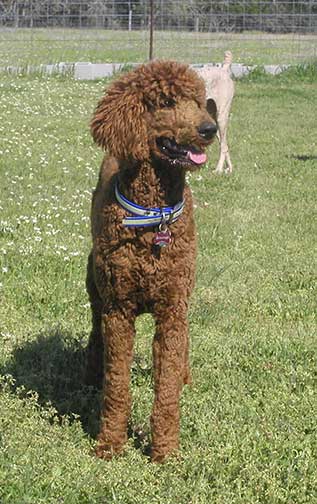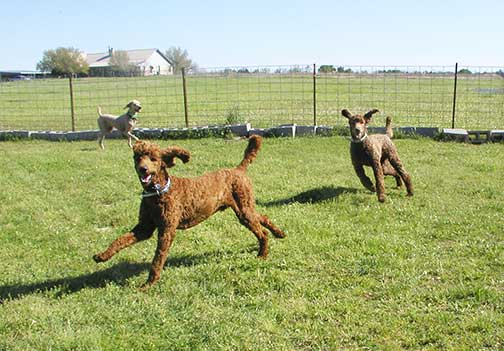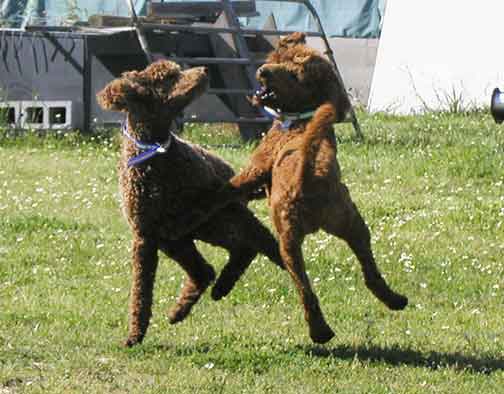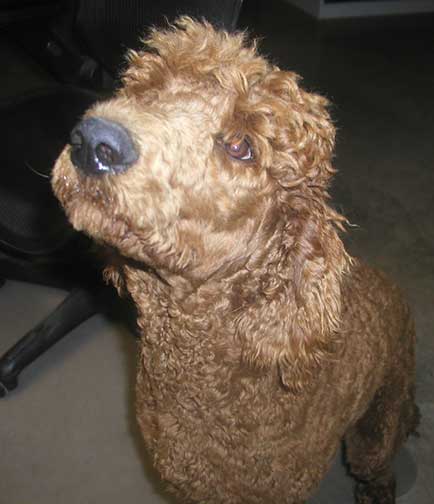 My mug shot for you ;o) Size comparison to Apricot Enya, daughter Juno.