Red Royal Standard Poodle - Big Sky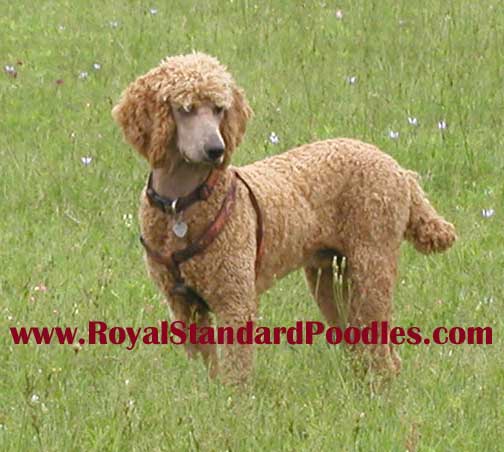 Red Royal Standard Poodle - Big Sky at home south of Austin, TX getting ready to be that up and coming stud in the Big Sky state of Texas :o)
Tracking stats of Big Sky:
1 yr 62 lbs
9 months 62 lbs
8 months 59 lbs
6/21/18 DM (degenerative myelopothy) - Clear
6/21/18 NeWS (neonatal encephalopathy with Seizures) - Clear
6/21/18 PRA (progressive Rod Cone degeneration) - Clear
6/21/18 VWD (Von Willebrand Disease) - Clear
4 months old 47 lbs
8 wks old 9 lbs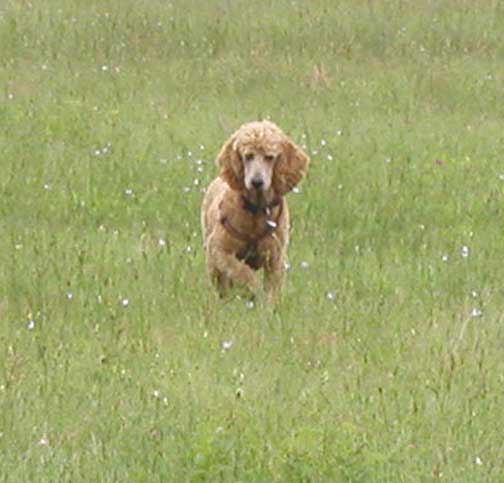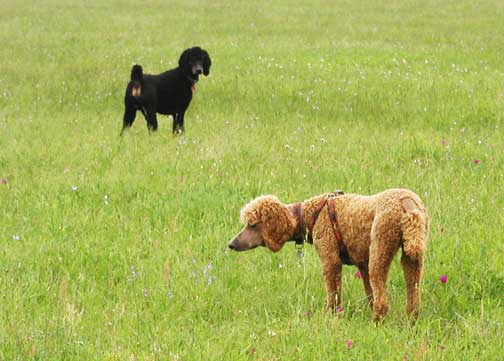 Under the Big Sky of Texas, the spring flowers are blooming everywhere - BEAUTIFUL! Hey Vyke, it's your turn to play with me!!
Pickles is pretty fun to play with...she sure wants to play back...bring it on ;o)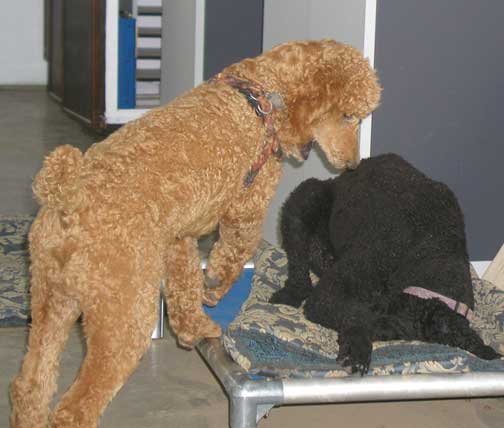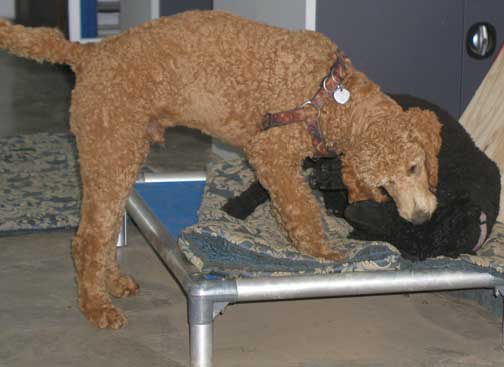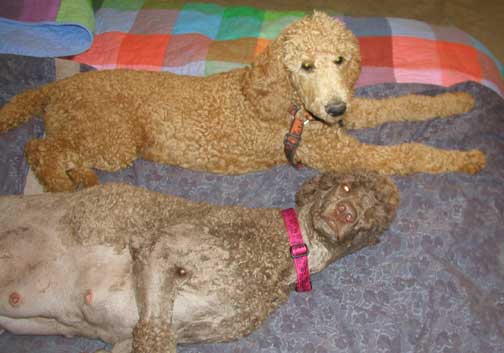 Ready to play with all the girls ;o)
Ahem...yes, checking out the girls already...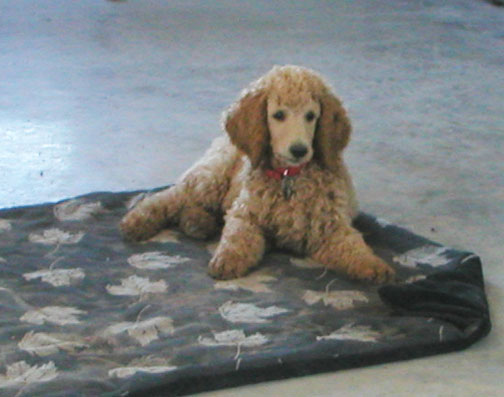 Big Sky is tucking himself in with the girls and learning the ropes.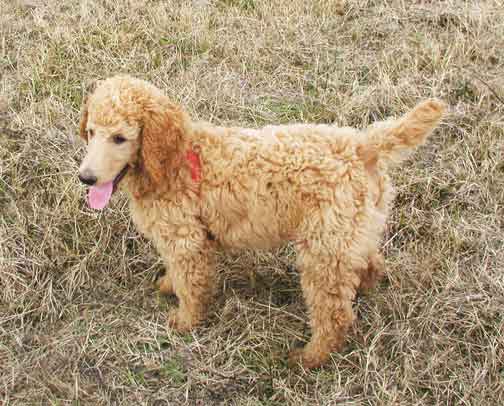 Big Sky came from Mithril's Standard Poodles here in TX, the same where we got our Daniel years ago who has produced some fantastic pups for customers. I look forward to watching him grow and see what he can do in our future together.
I invite you to fill in the form if you're further interested in a pup from me and my spoos...
Your first paragraph ...