Oscar Brown Standard Poodle
Last updated 5/6/20 Oscar Brown Standard Poodle at home in Minnetonka, MN with LH. Born to Brown Falcon x Red Daniel 2018. He so enjoys his special treats and Rally classes that he loves. He enjoys supervising us gardening, and sometimes digs in ;o)
Tracking  Oscar Brown Standard Poodle:
2020 - 2 yrs old

born 2018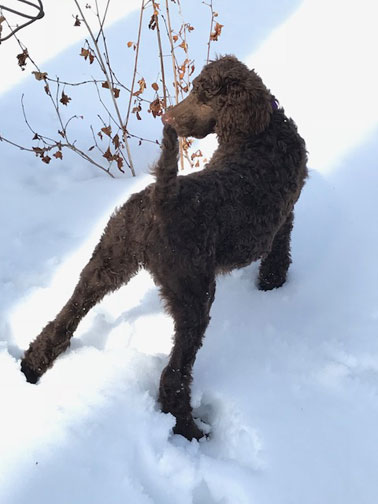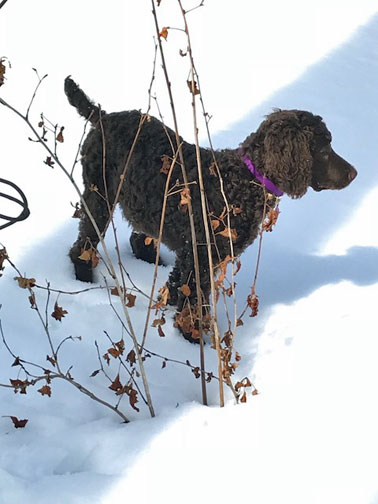 Oscar is a happy puppy! He loves the snow and wild life and sticks. His heart murmur was not present the last time I took him to the vet! Yay!!
*
Oscar and I walk about 2 miles each morning in all weather. He loves it and so do I. We practice regular training each day. Also just started scent work. He loves it - soooo excited. It is fun. He is always on squirrel patrol out the back. He has come too close to catching one, so I bang on the door when I open it to warn them he is coming. Fast! I would like to get a video of Oscar zooming around the yard - he is amazing. But then you know that!
Got to go for a walk now it is close to 9:20am!! He can keep time!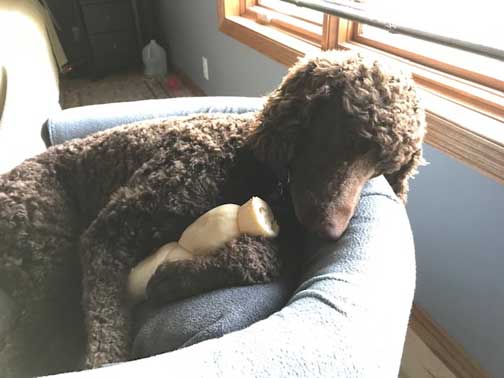 MY chew bone!
* 
I CAN get those squirrels, just wait and watch!!!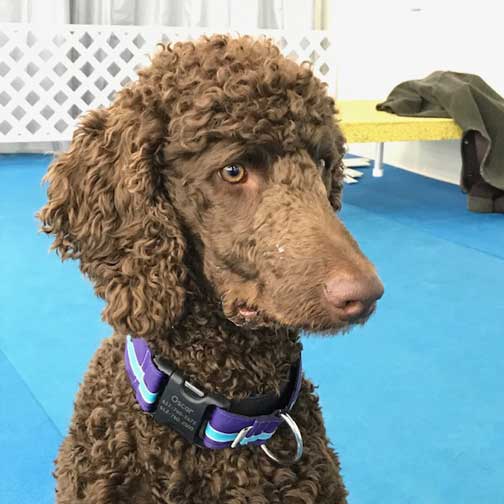 My mug and 4 legs up, a part of a spoo's life :o)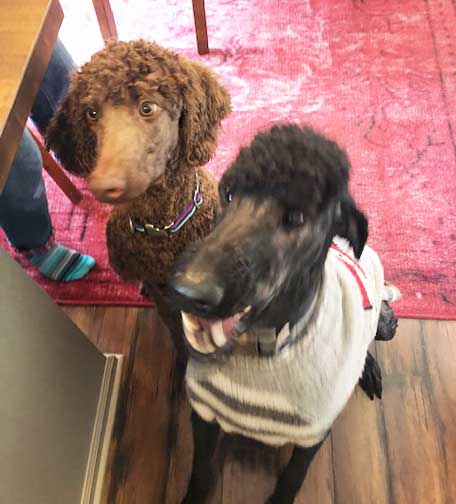 Oscar & Edgar getting on with playing and keeping company to bring a smile and health to us all.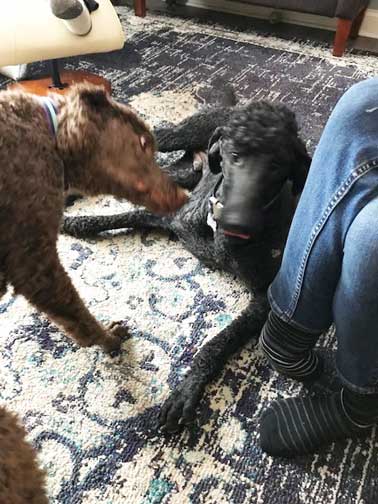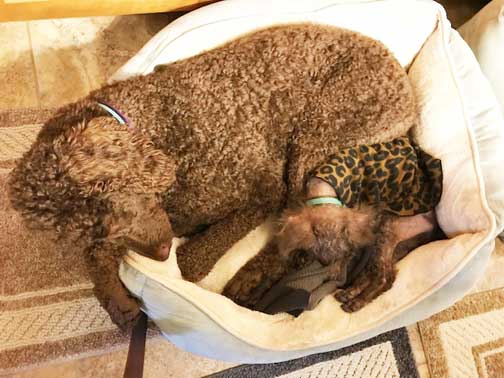 Oscar and Yogi, best of friends :o)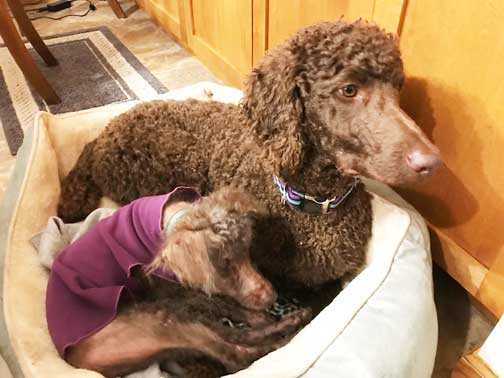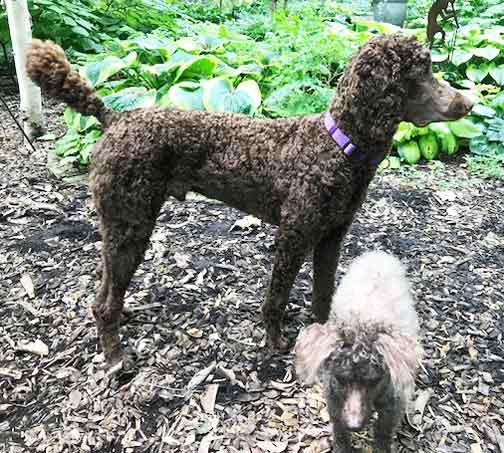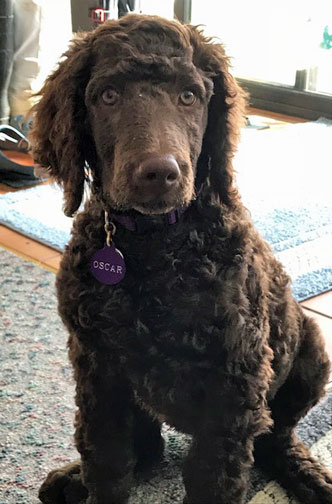 Arriving to my new home to relatives...still my size...hmmm, I wonder will I grow bigger then them :o)
Oscar Brown Standard Poodle