Leo Brown Standard Poodle
Updated 3/28/17 (DG)
Leo Brown Standard Poodle born to Zeddy x Bruno 4/16. I was the smallest in the litter, yet NOT small in personality! My new kid friends believe I'm a great addition to the family - Woo-Hoo!
Tracking Leo stats:
9 months old 56.6 lbs

9/23/16 32 lbs, 5 months old

7/28/16 now 21 lbs...I won't be a large Royal yet

HUGE

love to give ;o)

5/27/16 his 7 wk wt was 6 lbs
We are sure having fun on our play date!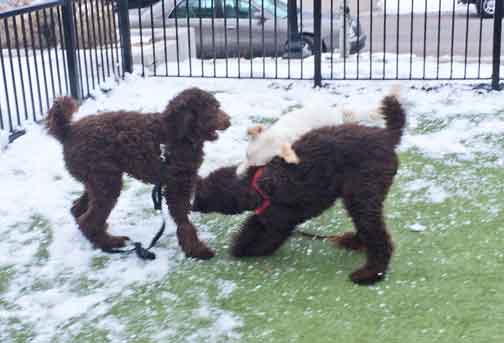 Play date with Sophie, another spoo that came from Tes!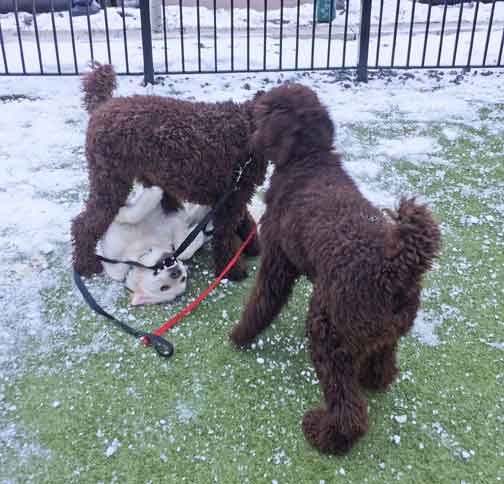 I sure don't look so small anymore!
Is that a squirrel, should I chase it? :0)
*
Peek-a-boo, isn't this ADORABLE?!?!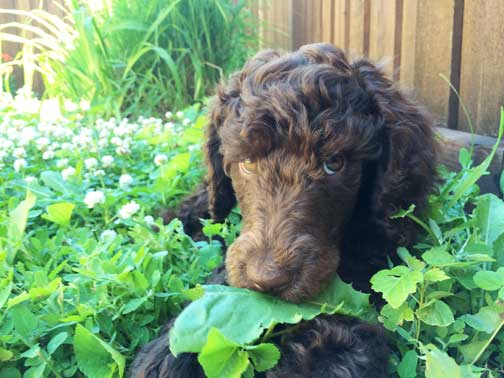 Hmmm, Tes likes my side burs...I guess the groomer wanted to try something different...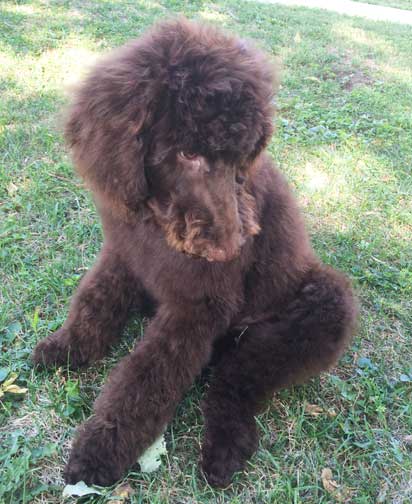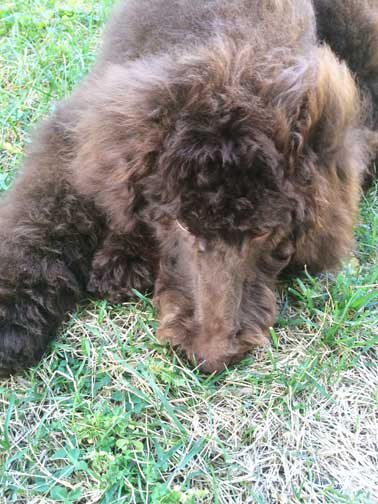 Oh, Oh, I got a haircut...and bath...and blow out ;o)
*
It's growing....along with me!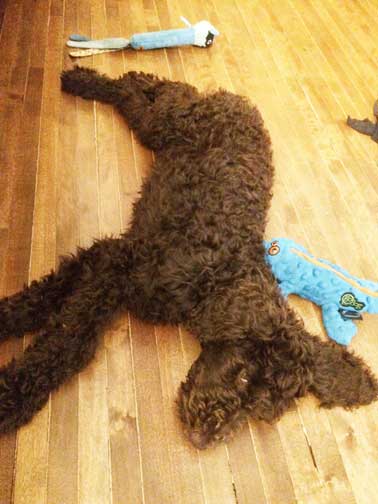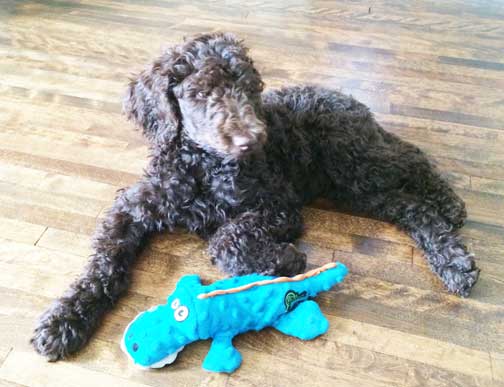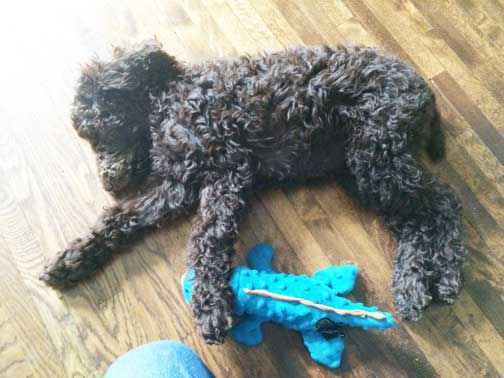 Lets watch me grow in comparison to my alligator bud...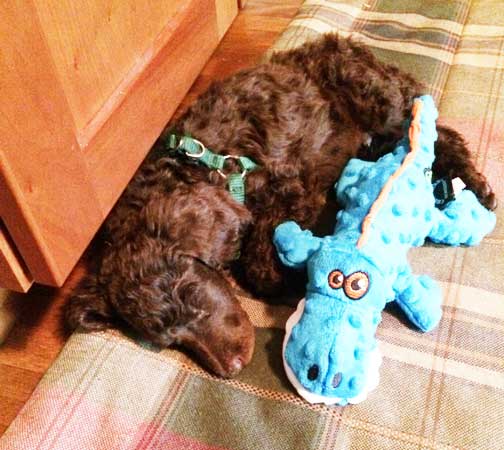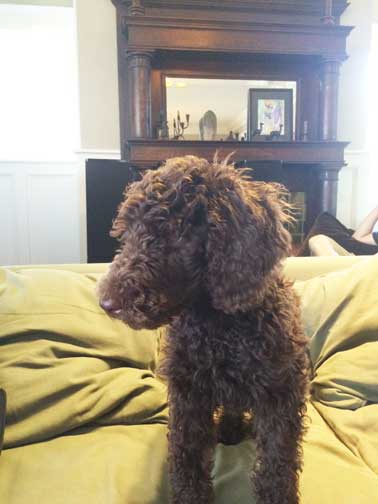 I'm groooowing...and so is my hair...whennnn do you think he'll get me a haircut?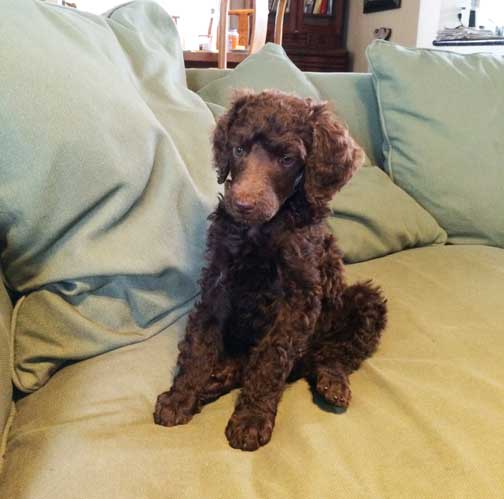 Leo is enjoying his new home in downtown Minneapolis, MN :o)
* 
Leo was called MacGyver the survivor...just because it's fun to call the little guys that according to Tes ;o) LOTS of character at this age!