Royal Standard Poodle Edgar

Last updated 03/08/2019  (PJ)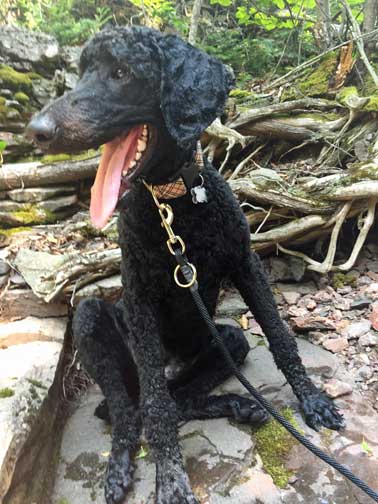 Royal Standard Poodle - Edgar at home with new owners in Mound, MN. 
Parents are Angel x Daniel   
Tracking Edgar stats:
Update in Spring 2018   80.0#  
Update on 05/20/2017  37.0 #
Update on 04/30/2017  29.4 #
DOB  01/12/2017    
My smile picture was so cool we decided it would be the headline photo; as you scroll further down you'll find my 4 legs up picture, ears back and my mug shot which won my family a really cool mug :o)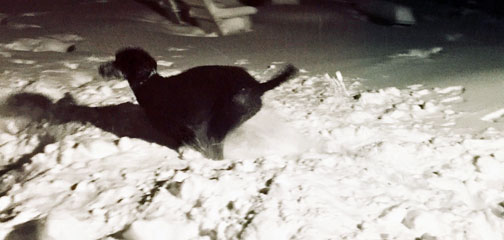 Whew!, I am fast in this Minnesota snow!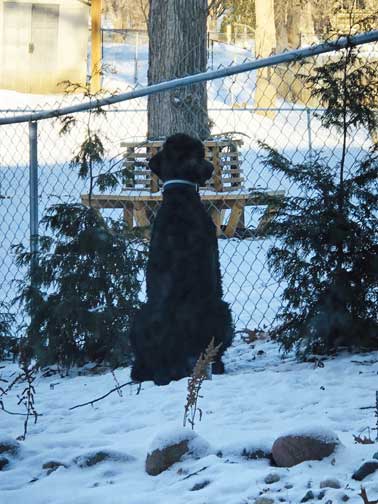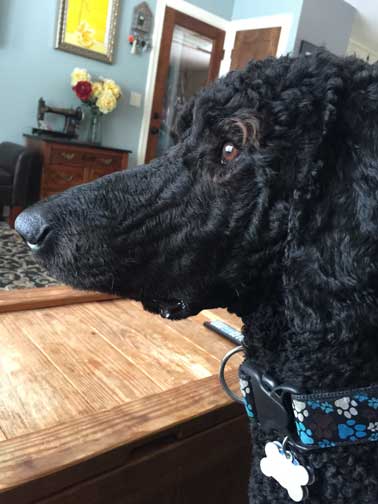 Perfect profile!  Boy, am I handsome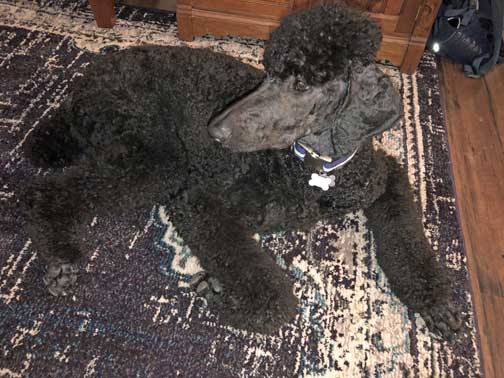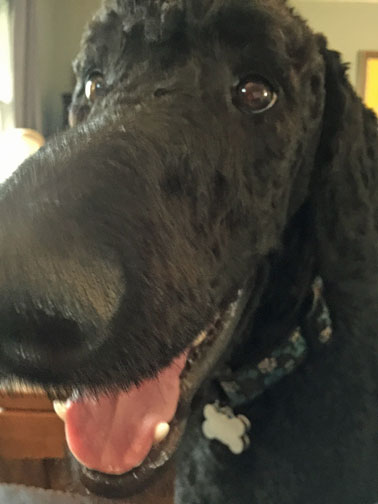 Watching to see how it's done, next training is for my driver's license ;-)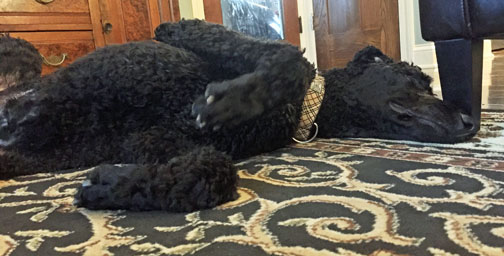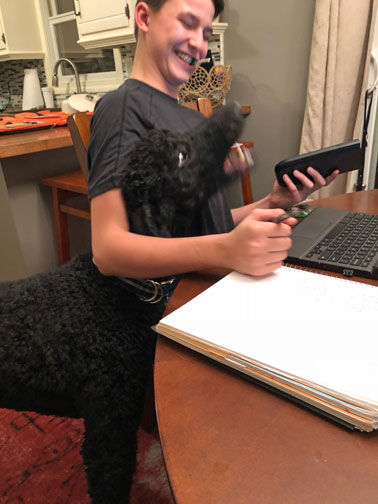 We are both smiling ;o)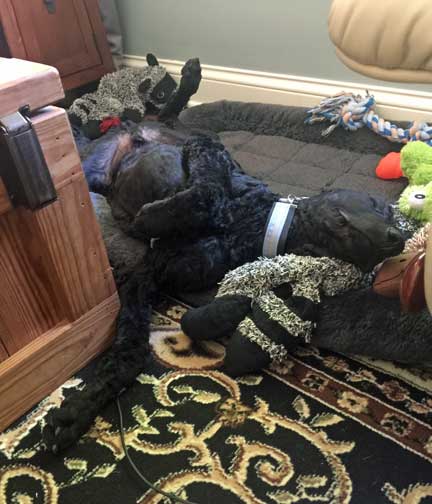 My Ears back picture... and ... my mug shot... :o))))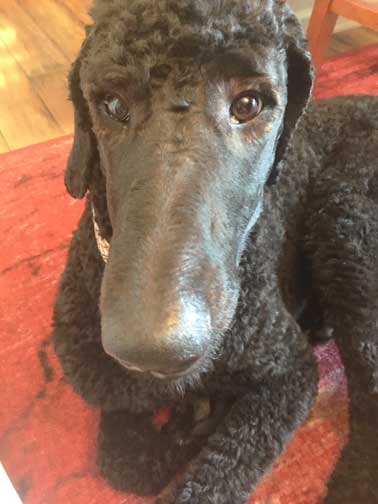 | | |
| --- | --- |
| We Won the MUG - Woo Hoo!!! | |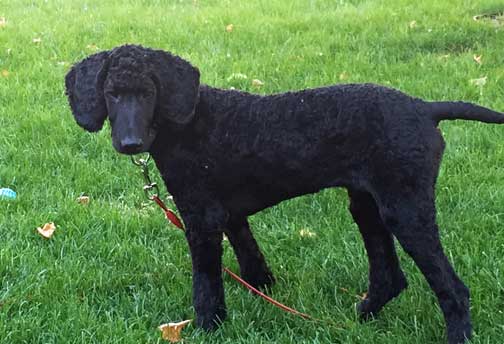 Groooooowing! Fresh haircut!! Fresh grass...ahhhh...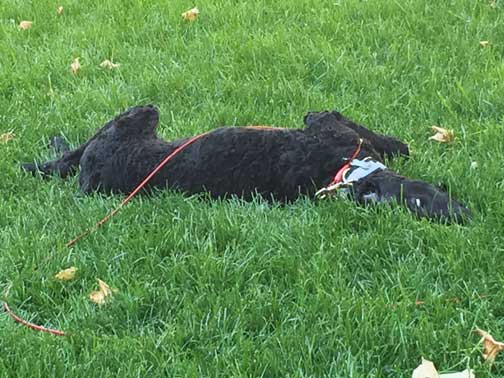 Fresh grass, walk, go for a walk, come on...walk walk walk :o)))) or roll roll roll whichever you prefer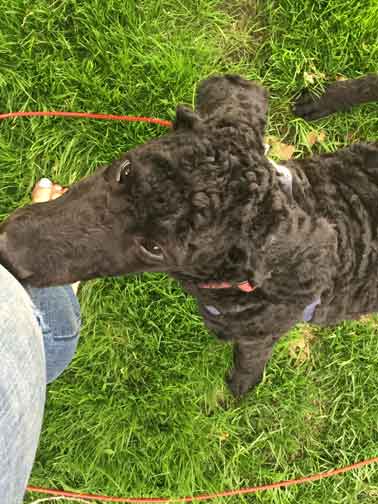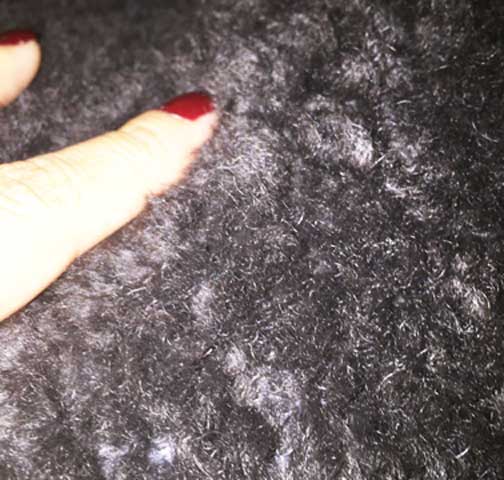 Wellll, the gray hairs are already growing in :o(  This trait is rather common with black poodles and since I am male - I believe you call that 'distinguished'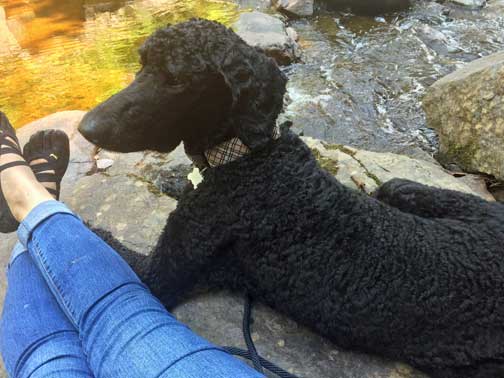 Ahhh, a relaxing stop by the river...at home hanging out with KH in my fresh haircut...
How FAST we grow up! Hiking, swimming, loving, love love love, all a part of my life with my loving family :o)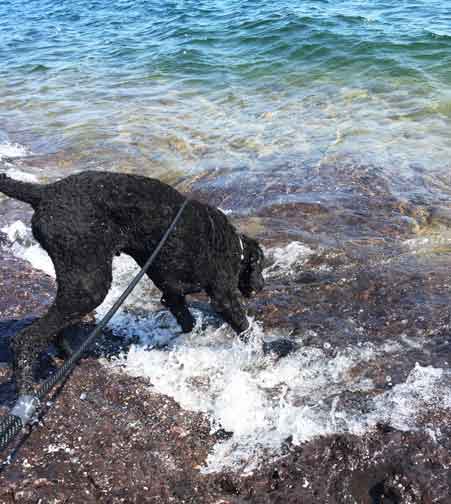 Your first paragraph ...