Large Standard Poodle - Pickle Dill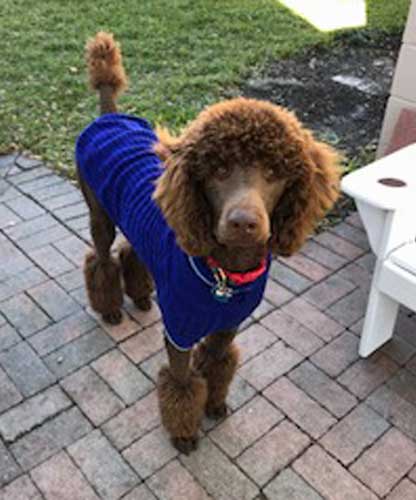 Hello, from Pickle Dill in St. Augustine, FL.  I am a very handsome brown male with reddish ears and gorgeous hazel eyes.  Now that I have completed all my standard training programs I am working with a personal trainer to attain my Canine Good Citizen Certificate.
I love to play, am very good-natured while retaining the fun and rascally aspects of my personality.
Stats of Pickle Dill
born 05-07-2017

parents are Falcon II x Daniel

at 11-01-2017, 6 mos, 57#

at 11/30-2017, 7 mos, 63#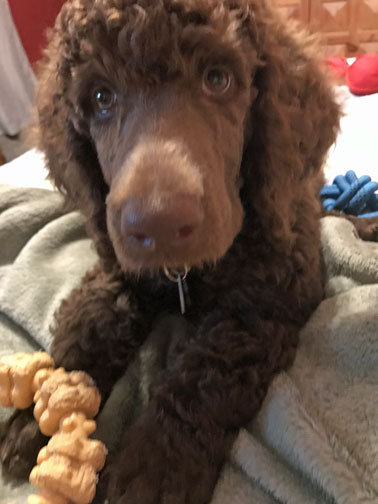 This is the second of four pictures needed to win that fancy cup.  Aptly, I have named it "My Mug" shot.  As you see, I have matured a great deal; I am now 10 weeks old.   Two pictures down and only two to go, Mug, I'm coming for you!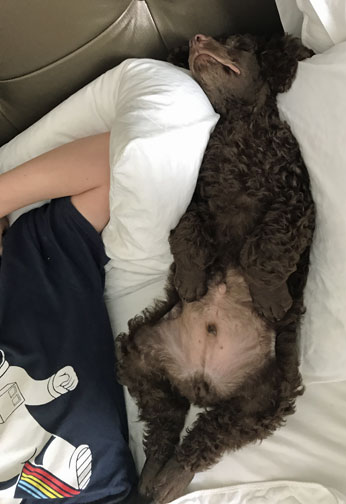 I am going to win my family a really cool stainless steel mug.
Here is my first shot, entitled "Legs Up", (hey, I'm 8 weeks old, and relaxing on the bed with the human is expected).    
This photo was taken just after my blue sweater-jacket came off, (scroll up to my premier photo), you will please note my curls both highlight and contrast with the carpet.  A lot of mental energy goes into planning one's decor ;-)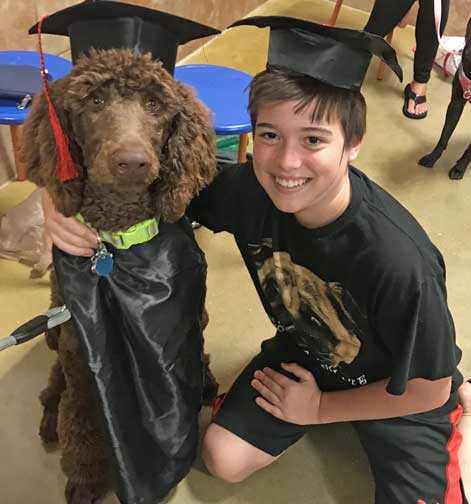 6 months old and wow! my Intermediate Training is a done deal too!  At this rate I'll have my PhD by the time I turn a full year. Congrats to me!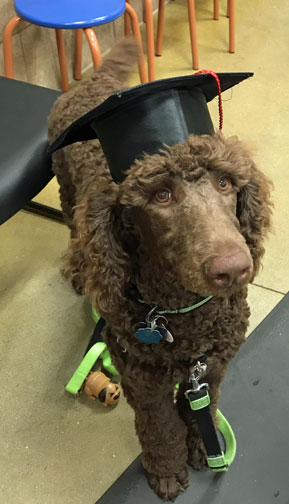 5 months old and I already have my first graduation under my collar.
Contemplating.    what's for dinner?....
Actually, I have zero comment for this situation.  What could I possibly say??  ;})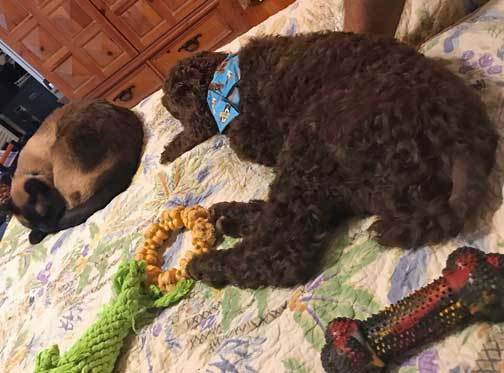 Ah well, happily my Siamese friend is fashionably brown just like me.  Us fashionistas must stick together.
I am now 9 weeks old and positive I will grow to fit this huge bear, just wait....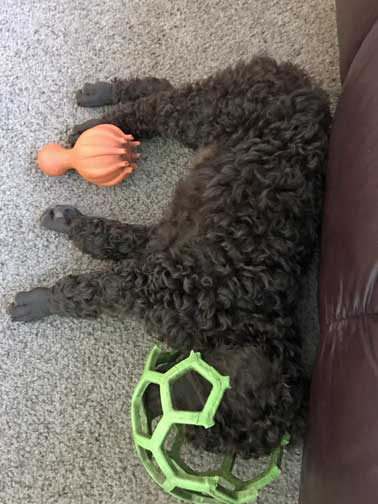 Hey, don't knock it 'til you've tried it.  After a hard day at play this custom-modified pillow holds my nose just perfectly.  ;o)
My first airplane flight. I know why the humans are so quiet; airplanes sure could use a little more leg room....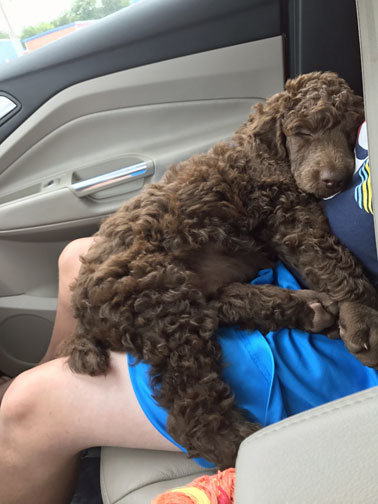 And, did I mention how comfortable and warm this human cushion is?!
On the road from MN to TX, and boy, what a great hugger I have!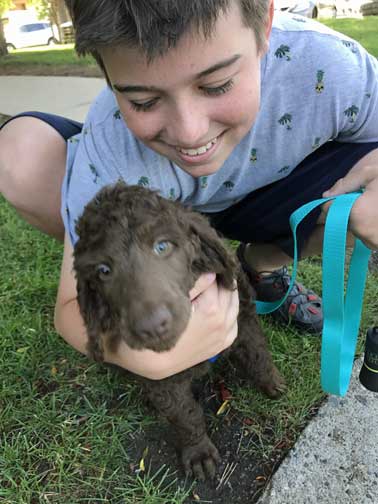 It's July 3rd, I am 8 weeks old, and this is my day to head to my new home.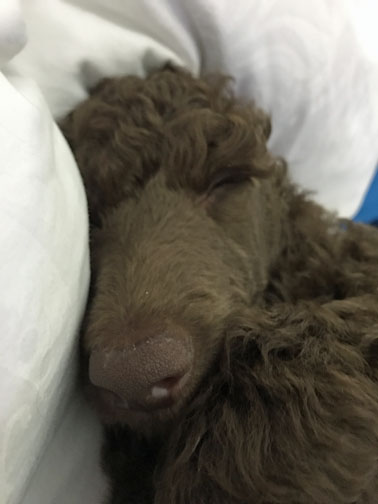 Hi!  My name is Pickle Dill and this is my first night away from my brothers and sisters.  Alright, I admit, I was very warm and comfortable and drifted off even without all the pushing and shoving.
Your first paragraph ...