Large Red Standard Poodles-Zane 
Updated 10/24/15
Royal Standard Poodle Red Zane at home in Park Rapids, MN. Parents Blue Cleopatra x Red Daniel born 04/09/13 -His owners say, "He "points" chipmunks and flushes grouse.  He would rather hunt than eat."
"I am helping mom hunt for wild cranberries!" :0)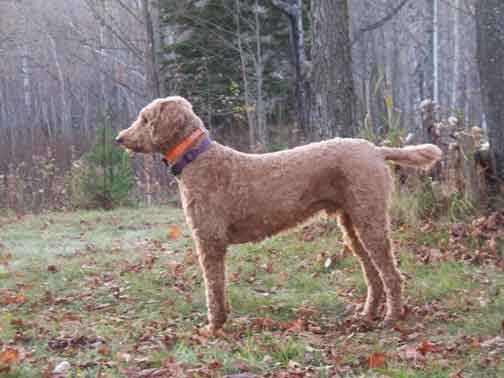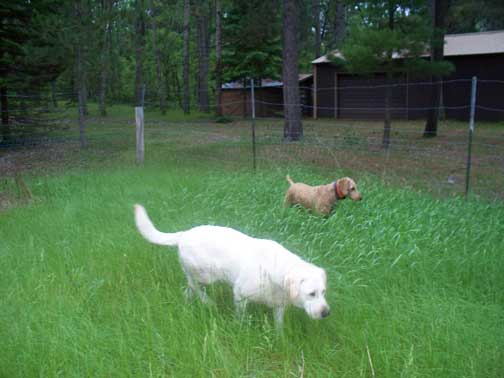 "What can we find in this tall grass...." :0)
*
"Share the Stick!!!" :0)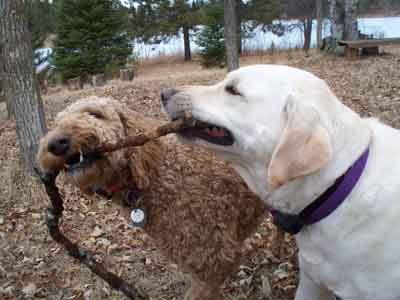 "What a good looking group!" :0)
*
"I'm camouflaging myself, no one will be able to find me!" :0)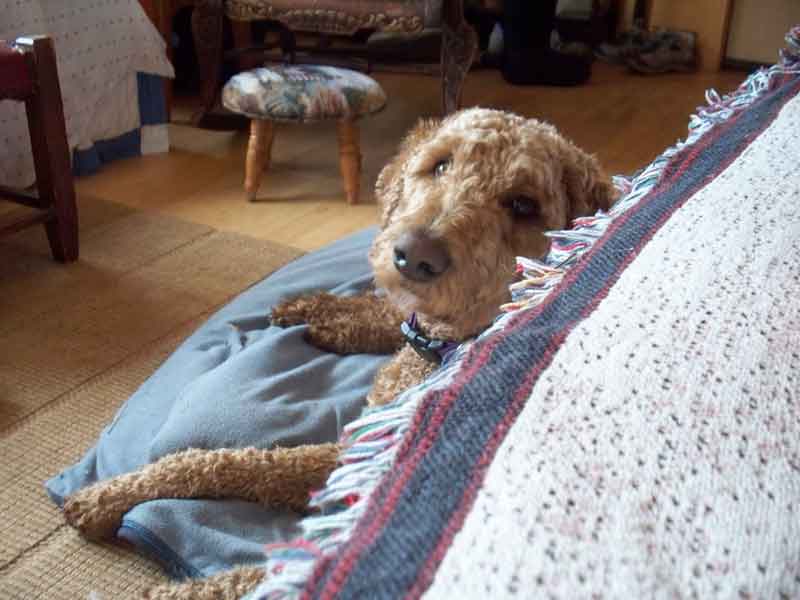 "Such a handsome face!"
*
"Nothing beats laying in the warm sun." :0)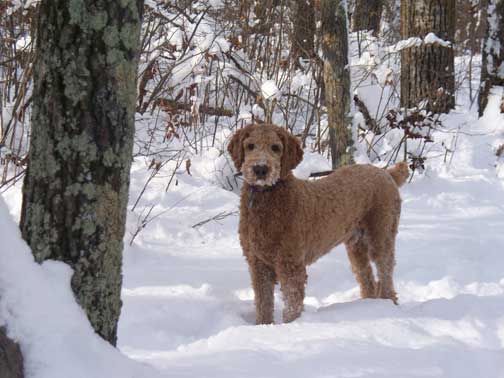 "Taking a break in the snow."
*
"Isn't this a great picture, with all the flowers, and of course me!!!" :0)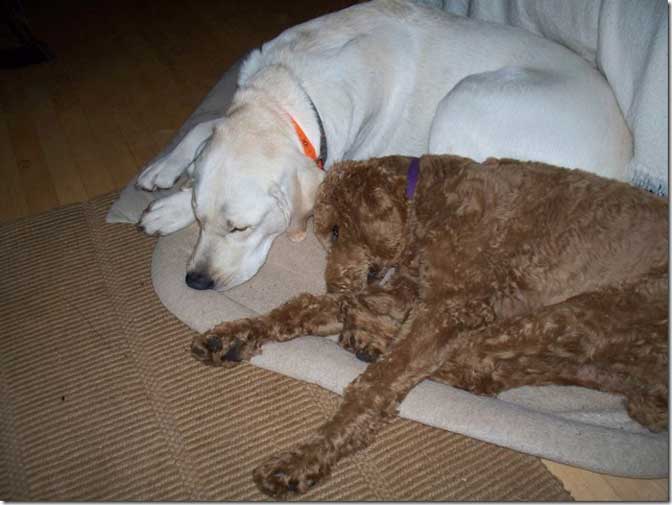 "It is a lot of work pointing chipmunks and flushing grouse, I think I'll take a nap with Happy." :0)
*
"I am learning from the best!! (Happy and Lassie pictured below)"
"These are more of my siblings who are teaching me how to become a wonderful hunter, and I must say I think I am doing well! Happy is the lab and Lassie is the springer."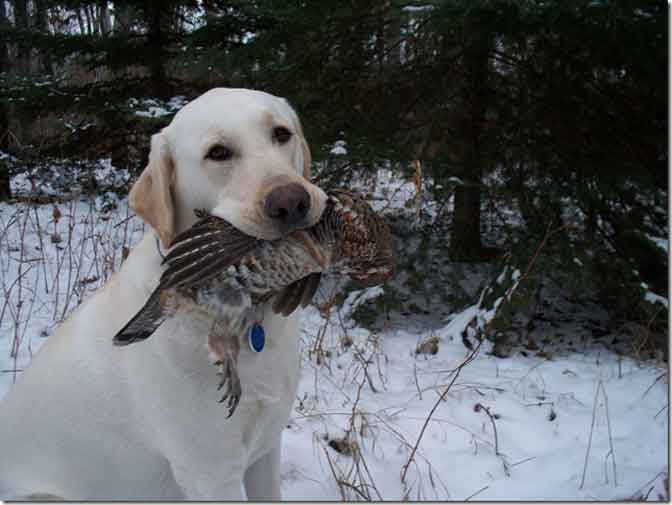 "This is one of my furry siblings, her name is clover, watch out for the claws!!!" :0)
*
"Couldn't you just cuddle me all day?"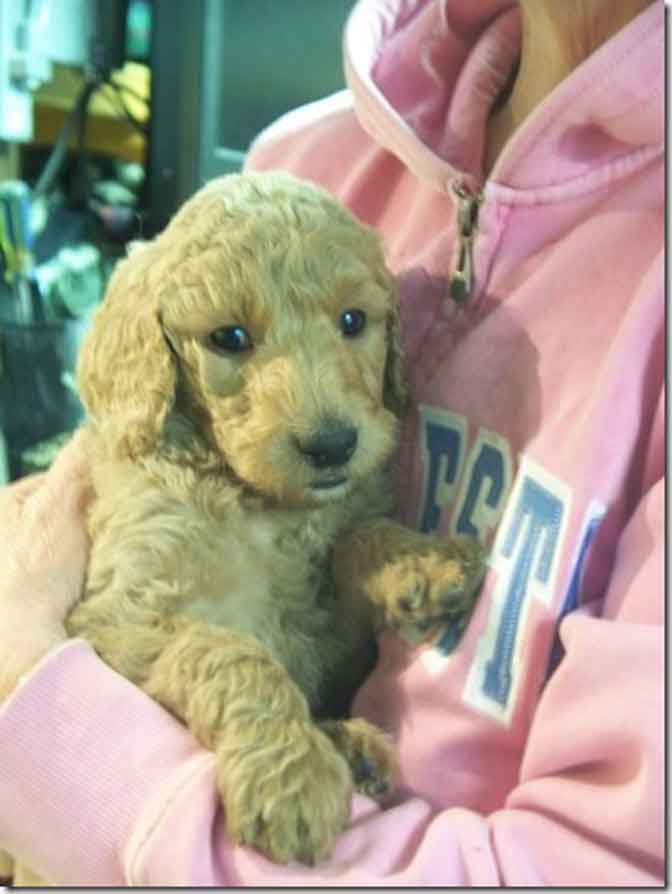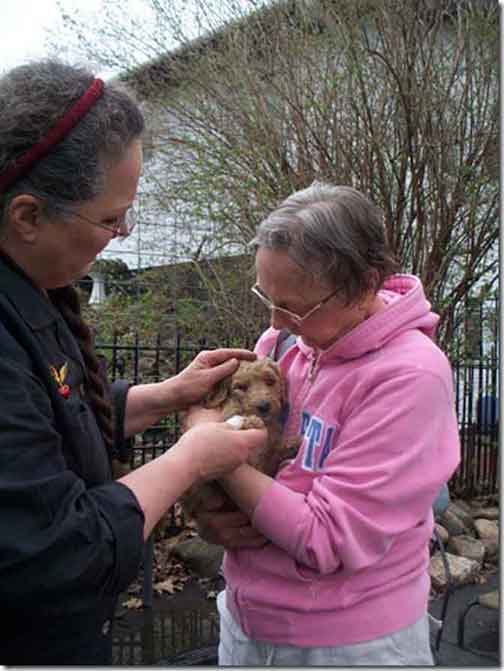 "Meeting my family for the very first time, Woo Hoo!!"
*
"My very first mug shot, come watch me grow!"