Large Red Standard Poodles Nina
Updated 6/28/16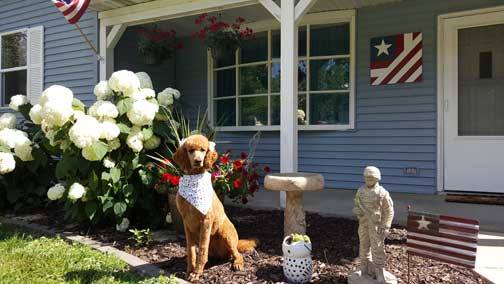 Royal Standard Poodle Red Nina at home in Germantown Hills, IL. Parents Red Fire x Red Daniel born 06/29/14.  Her owner shares:  "She loves to play ball, chase the cats, and cuddle! She is doing really well and we have a doggie date coming up with my best friends dog, Skye. She is a Carolina dog and has lots of energy to share with Nina."
Showing off her RED, White, and Blue ;o)
Tracking Nina:
Happy 1 yr old Birthday Nina!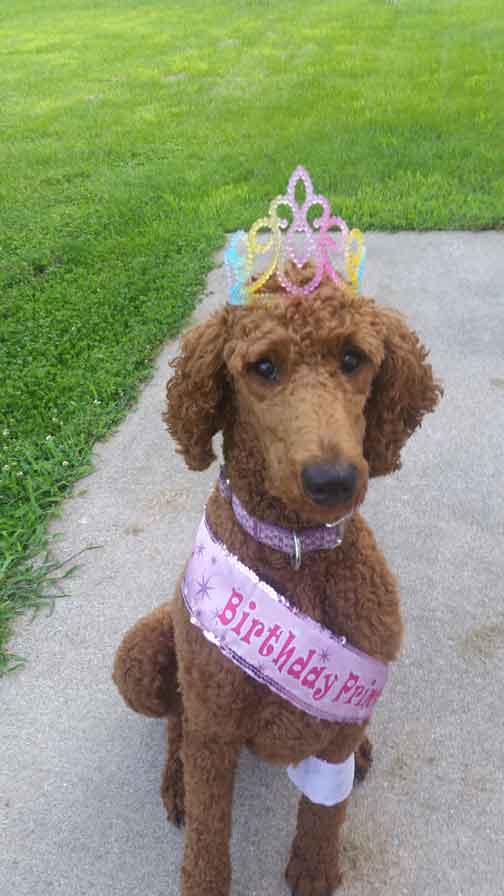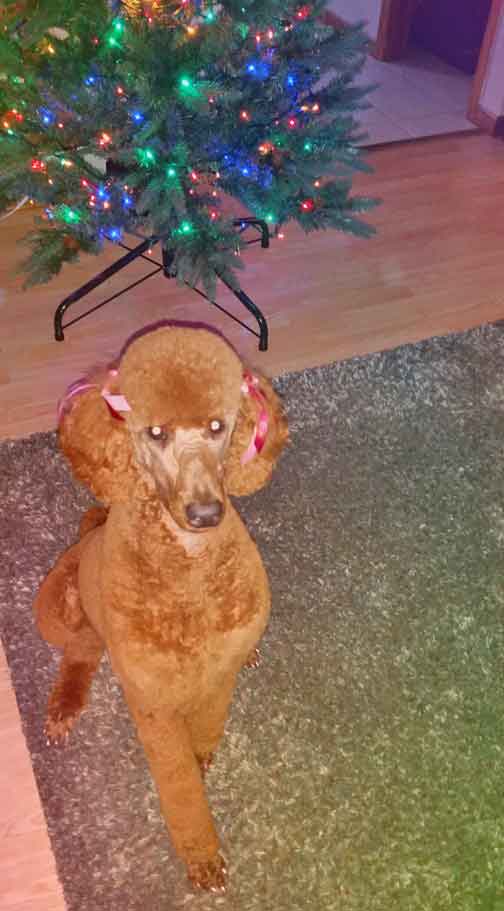 "Look at how beautiful I am. I am one fancy Spoo!' :0)
*
"Mom I am trying to take a nap." :0)
"So so sleepy!"
*
Her Owners share: "Nina turned 1 today!!! As you can see she had a lovely crown! She got the rare treat of an egg and bacon omelet plus her puppy ice cream (yogurt and peanut butter frozen). She is a very happy girl today!"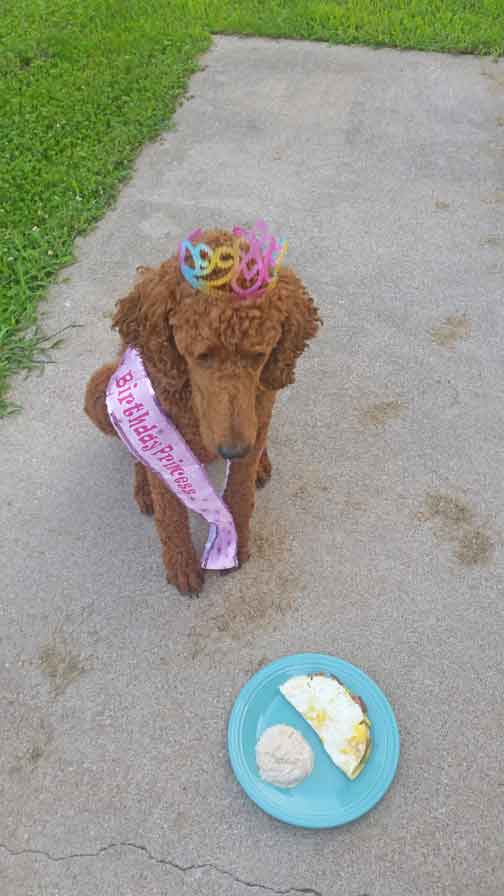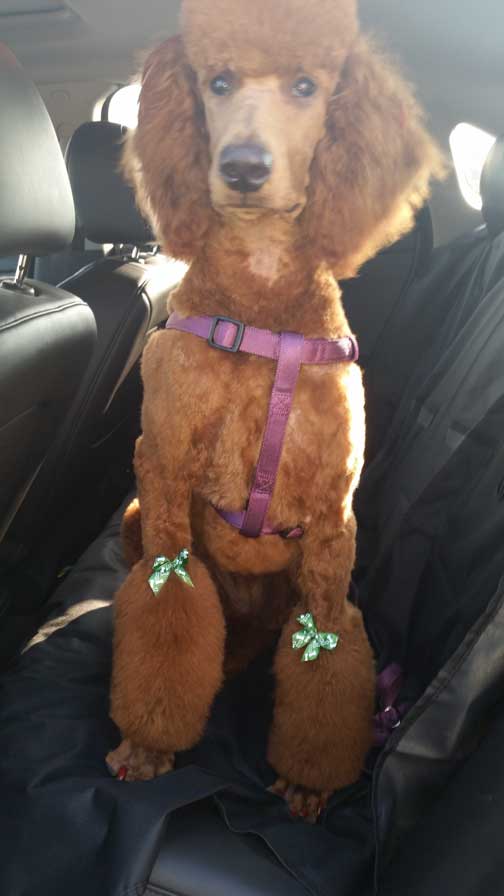 "Such a beautiful girl!"
*
"Look at me go! WOO HOO!!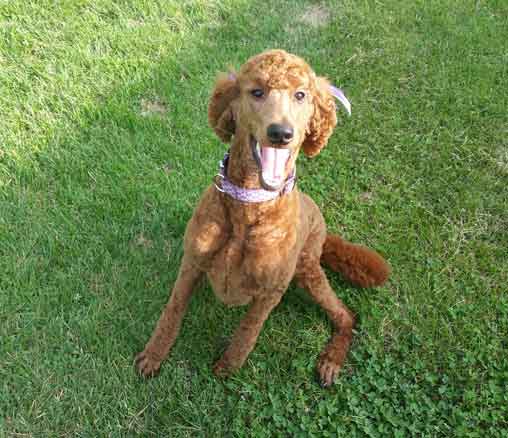 "Look its one of those famous poodle smiles (that must have come from my dad Daniel)! :0)
*
"Car ride, Woo Hoo!! Watch out for bugs!"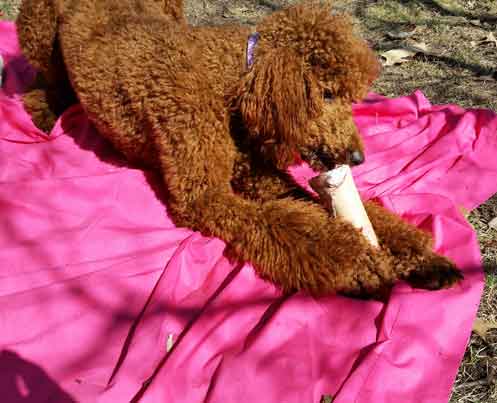 "Nummy bones, and what better way to chew it than outside on a blanket!"

*
"Mom woke me up too early and made me go to puppy class." :0)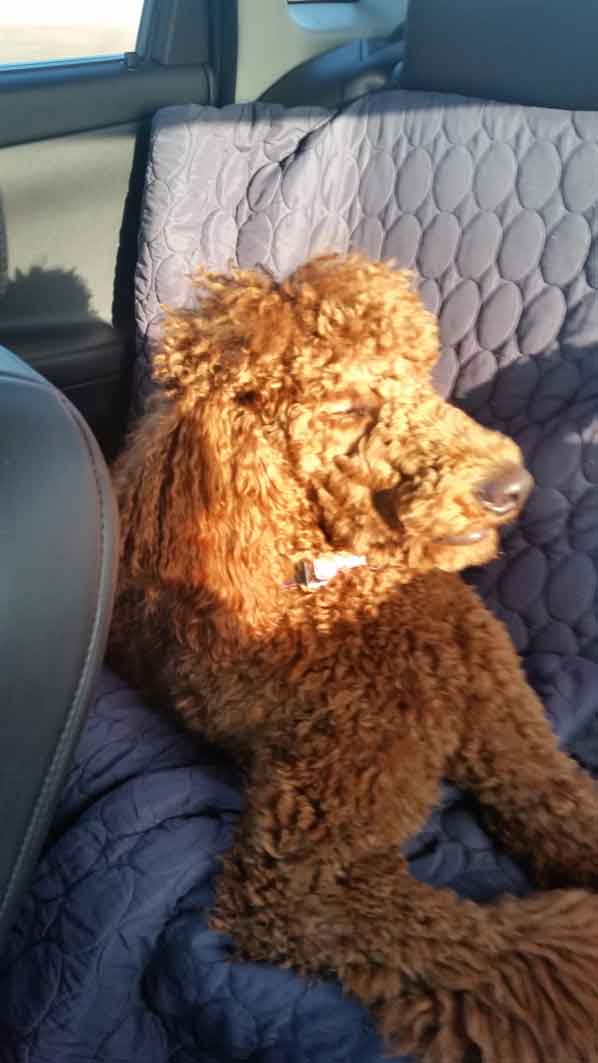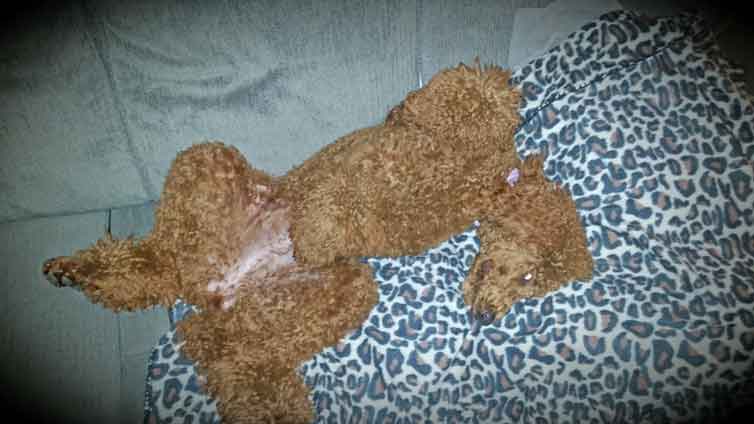 "This looks like a great spot to take a nap."
*
"Walking and enjoying the day, what could be better?" :0)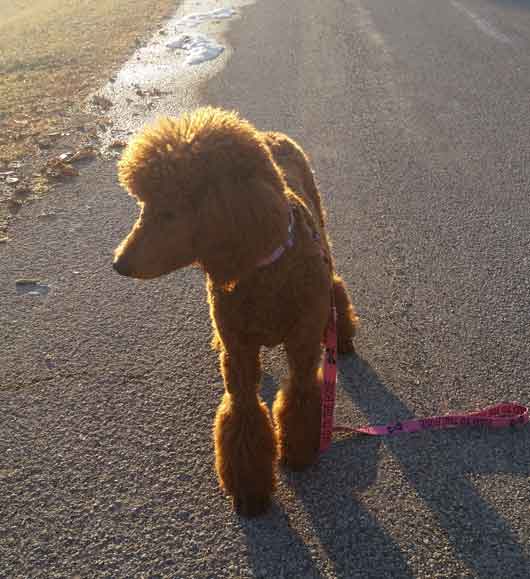 Her owner shares: " I kept trying to get a picture but she kept looking away. She is a diva maybe because every where we go people say she is beautiful."

*

Below-"I am such a beautiful girl, the ladies at the groomer couldn't stop taking pictures of me!" :0)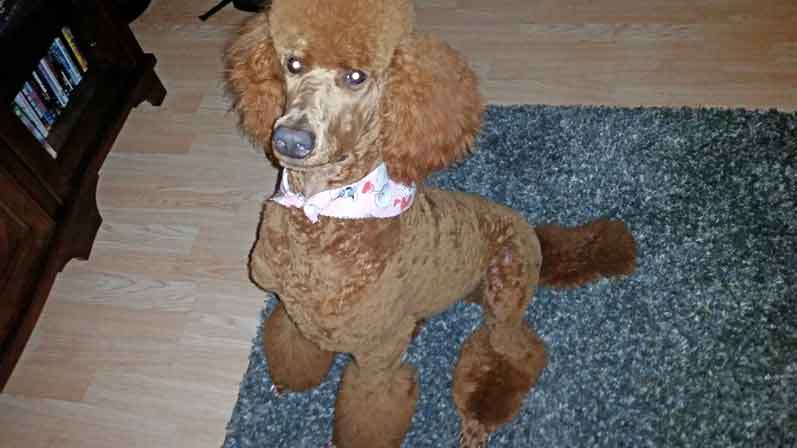 "PRESENTS, WOO HOO!!"
*
"Merry Christmas everyone!" :0)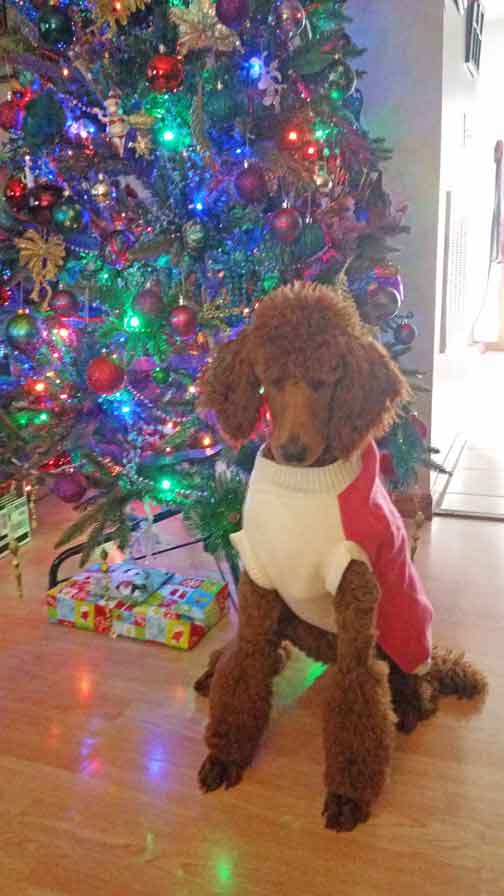 "Don't I look super cute in my new sweater!" :0)
*
"I feel beautiful with my hair and nails done! I've been prancing all day!" :0)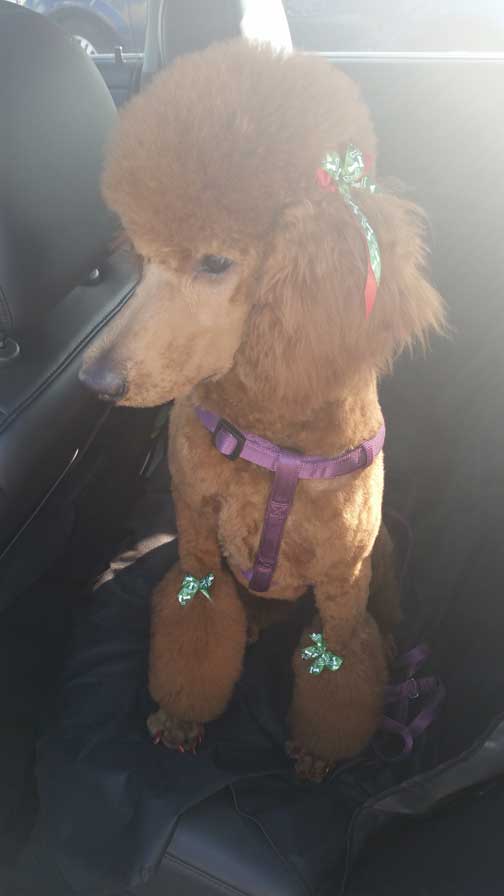 "Can I have it please, please, please?" :0)
*
"Remi gives a big poodle smile after I give him a smooch!" :0)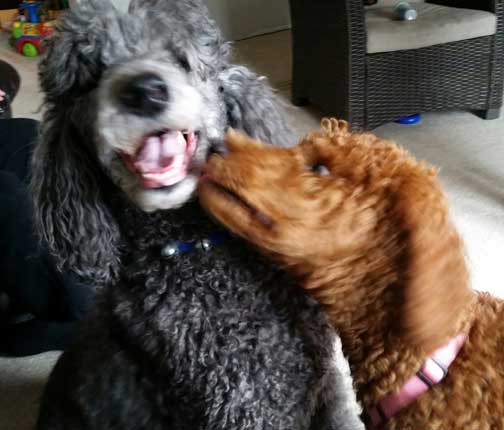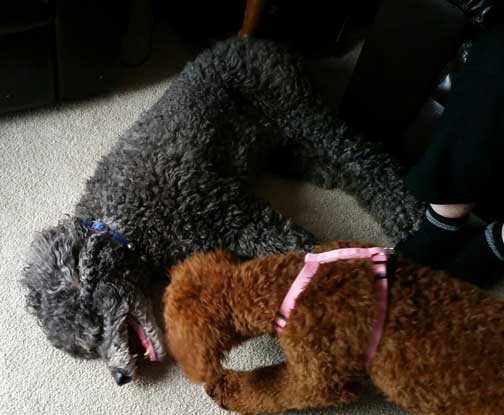 Nina (red) and her "cousin" Remi (black), she just loves him and it's fantastic to watch them play and bounce in circles.
*
"What is this white stuff falling, I'm going to try and catch as much as I can!!" :0)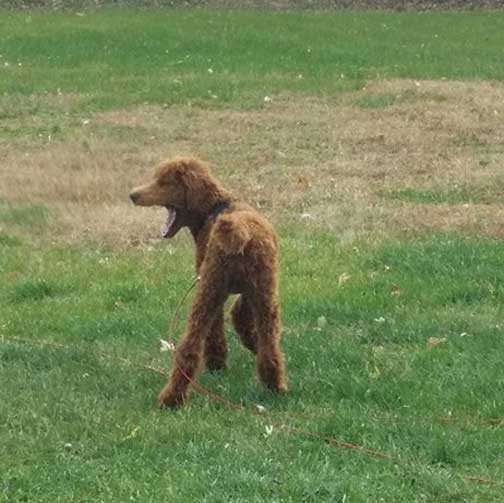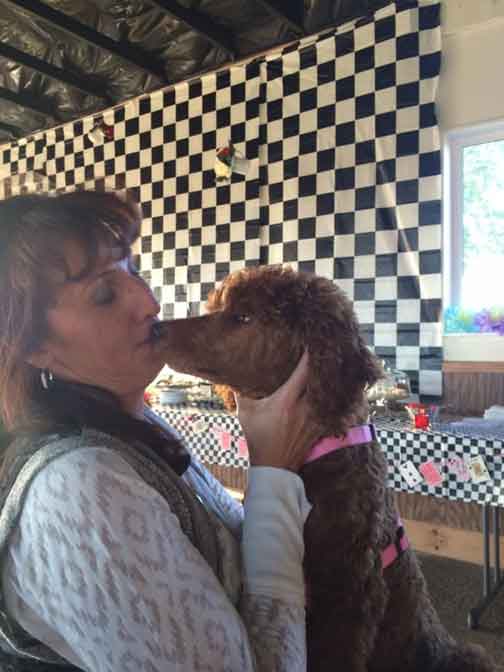 Her owner shares, "Nina is loving her stuffed babies, car rides to grandma's vineyard and kisses for her, bones, and her Halloween dress.... well not really... but we tried. She is doing great!"
*
"I'll get it!"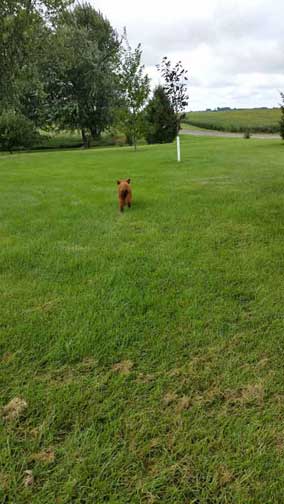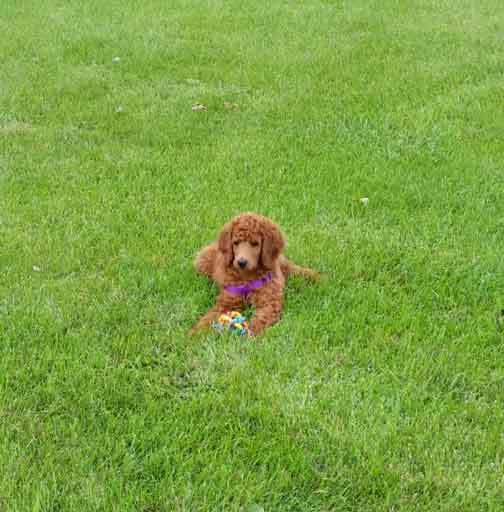 "I got it!"
*
"What is this big thing??" :0)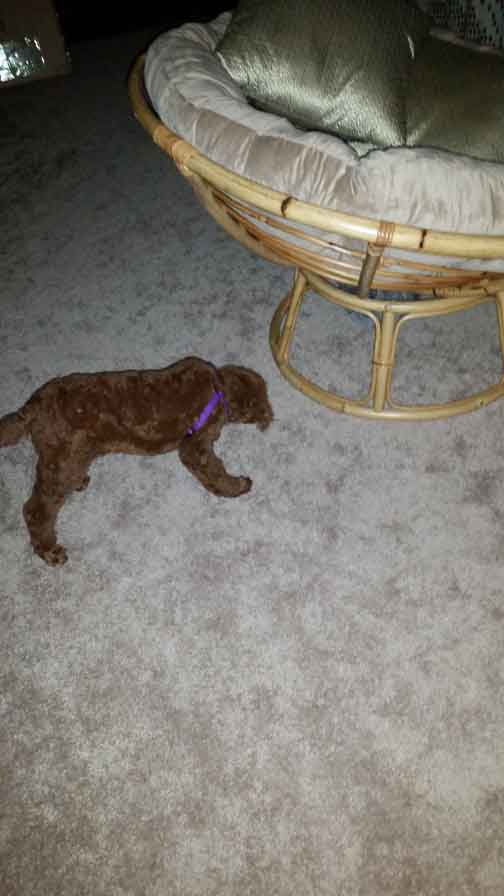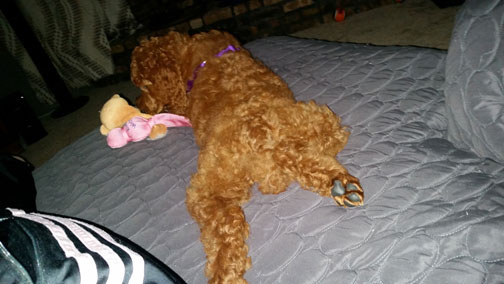 "This looks like a new toy just for me, I think I will lay right here and play with it!" :0)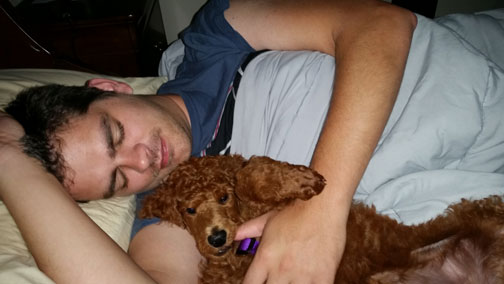 "My first picture at TI's, before my owners named me I was called Pooh Girl!"