Brown Sophia Large Standard Poodle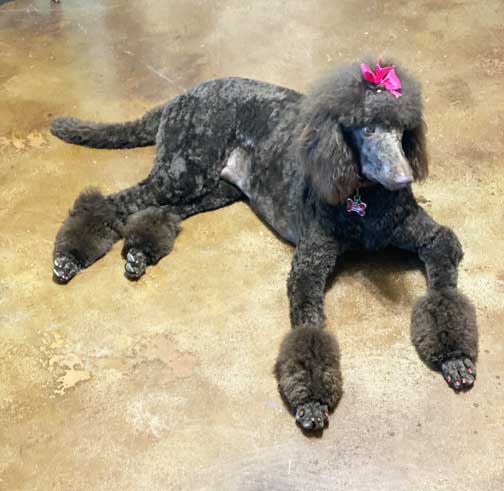 Last updated 4/29/20 Brown Sophia Large Standard Poodle is at home with RW - Sanger, TX. Born to Brown Magic x Red Dash 4/25/19. She was one among 11 puppies born to them. Tes is always curious to know how large these larger litter pups grow to be, due to the size of the litter it's always a question how many may be a "Standard" size vss a "Royal" size and that's why she so appreciates updates if customers have time. A female standard averages 45 lbs and Sophia by 3 months old was already 32 lbs!
Sophia's litter theme was chiropractic and had a story board name of "Kiro" which you'll see with her very first picture below.
Tracking Brown Sophia Large Standard Poodle:
11 mo old 60 lbs
3 months old 32 lbs...DEFINITELY on her way to becoming a Royal girl :o)
DOB 4/25/19
Do start at the bottom and watch her grow up onto the web page. I am DEFINITELY loved ;o) I will be a nice holding brown girl. Watch me grow...stay tuned...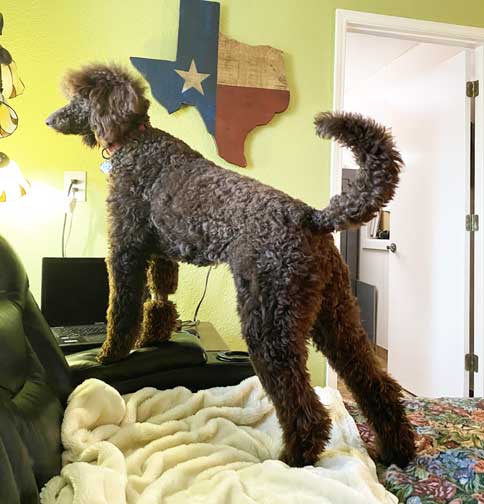 Can you tell I'm getting to be a BIG girl? My parents love it ;o)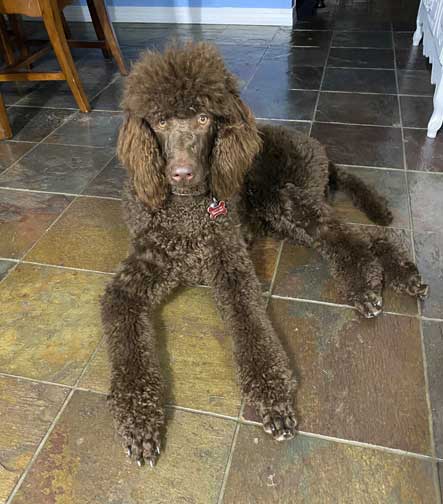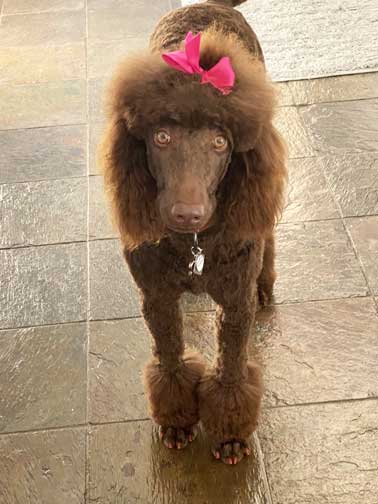 Haircuts are good, leaving me cute for awhile ;o) 8 months old, I'm a very spoiled girl! LOVE my pet bed from Tes!
* Brown Sophia Large Standard Poodle *

My TV set, ready for that walk when you are! A favorite spot :o)))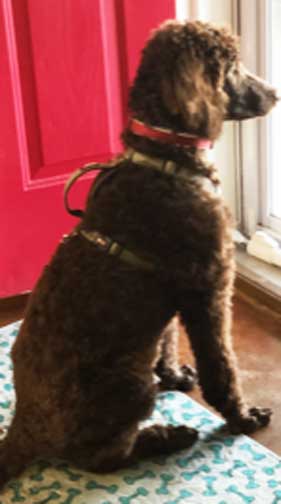 Ahhh, I turned 11 months old, time to get spay to be that pet only per contract ;o) I rebound FAST!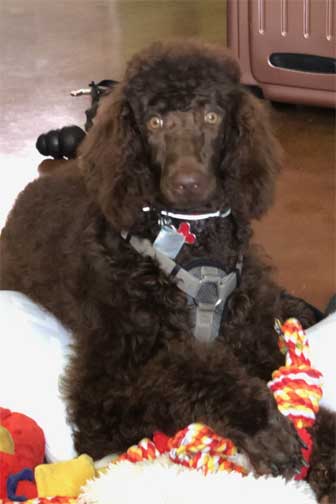 Hey, I've a new jacket. I KNOW when that comes out now it's time for my walk - WooHoo! Hurry up, come on, pleeeease?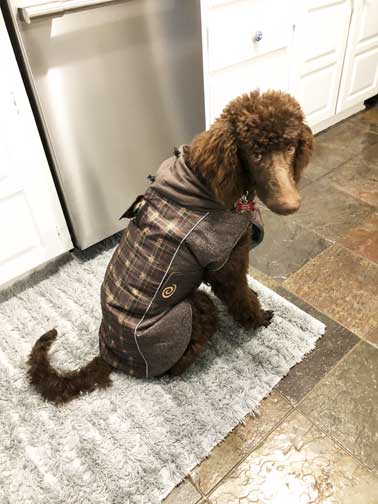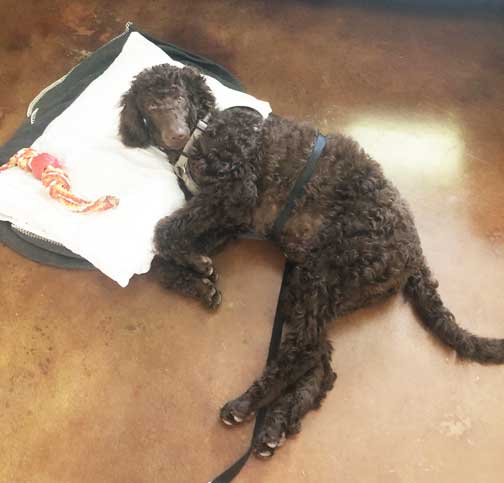 Every month that goes by, I add on the pounds and inches to my height...wonder how big I'll get? At 3 months old I'm 32 lbs.
Well I'm growing, can you tell? Oh, Oh! My 4 legs up and Ears back picture to go toward winning a mug from Tes! She needs a smile and mug shot to make the four needed pictures...we stay tuned...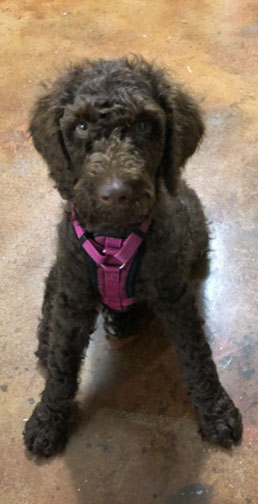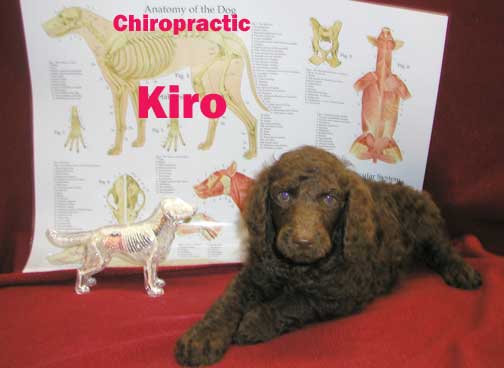 Kiro at 7 wks old
*
Kiro at 5 wks old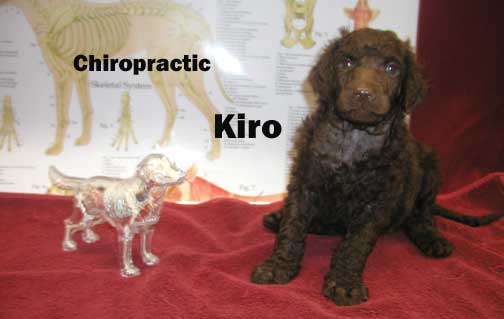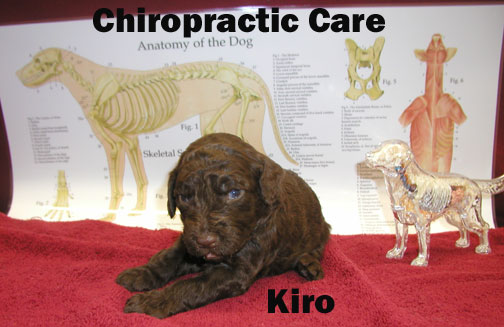 Brown Sophia Large Standard Poodle
My story board name with my litter, it was the chiropractic theme and Tes named me Kiro :o) Now I have the name "Sophia".