Black Royal Standard Poodle Sancho
| | |
| --- | --- |
| | 1st there was one...then there was 2! Woo - Hoo!! |
updated 4/11/17 (DG)
Black Royal Standard Poodle Sancho &
Phantom Brown Chappy 
living with new parents LL > Minot, ND - Sancho is son to Zeddy x Bruno born 4/1/16 and Chappy is son to Angel x Daniel born 6/28/16 
LL's story: she had been looking for a phantom for 5 yrs. Unable to find one she found our website for Royals and decided to move forward with getting her Black Sancho. Well Tes had no idea she would be having phantoms, which two months after Sancho Angel x Daniel produced a huge litter of 3/4 phantoms! Well now, customers regularly watch the site once they've been bitten by a puppy bug...and in seeing her - FINALLY - desired phantom, she of course had to come back for her second spoo, where I ALWAYS give a $200 discount to returning customers! Thank You - Thank You!!
*
Scroll down to bottom and watch me grow up on the page :o)
Tracking stats for Sancho & Chappy:
Sancho 11 months old 85 lbs

Chappy 3 months old 31.4 lbs, 19.5"

Sancho 6 months old 57 lbs, 25"

Chappy born 6/28/16
Sancho Born 4/1/16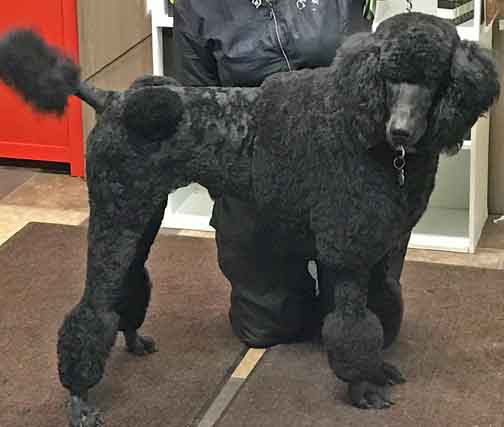 Now that is a "Fancy" cut!! :0)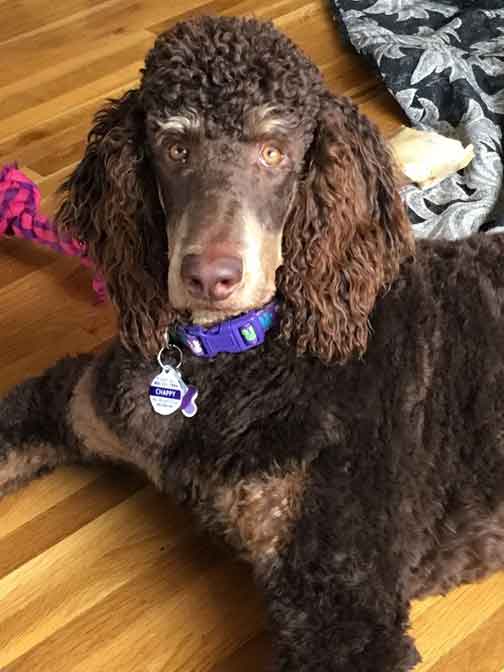 Look at my coloring....isn't it cool..:0)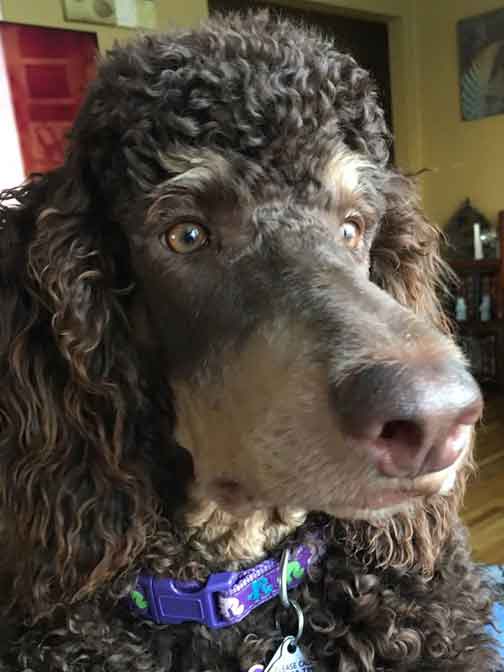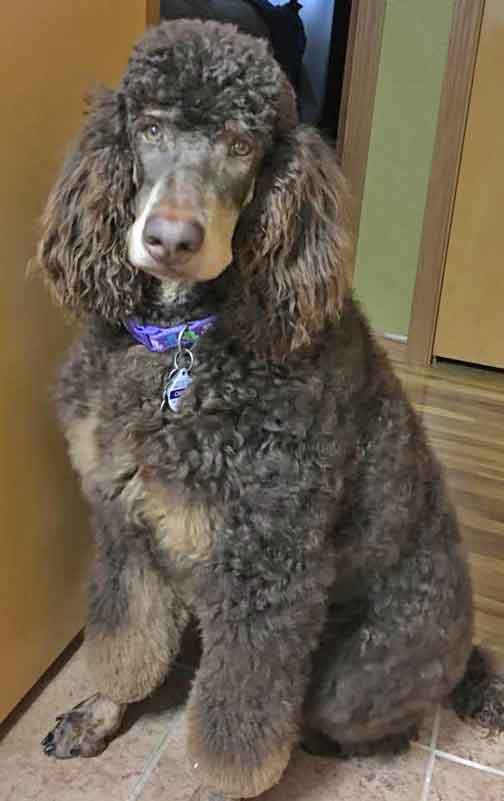 Handsome boy!
*
That snow was so much fun but now it's time to warm up!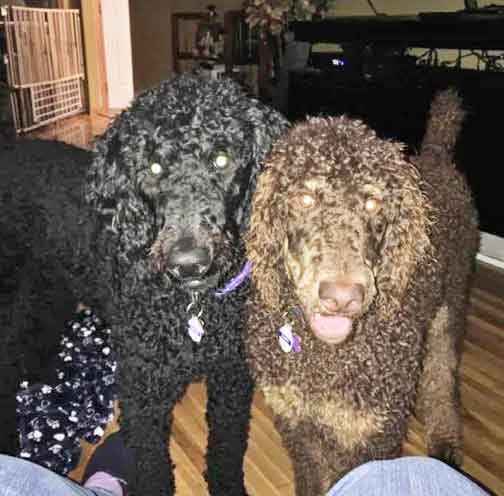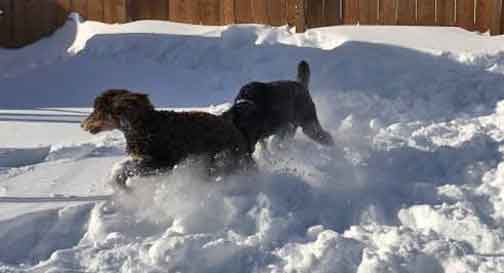 Fresh Snow Woo Hoo!!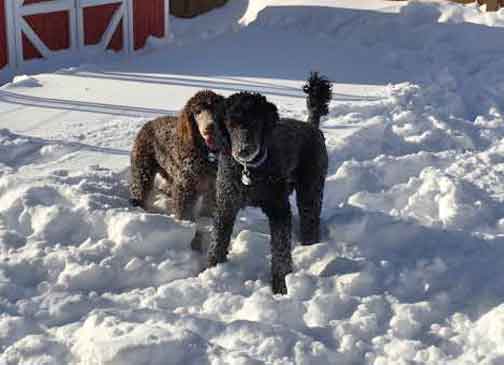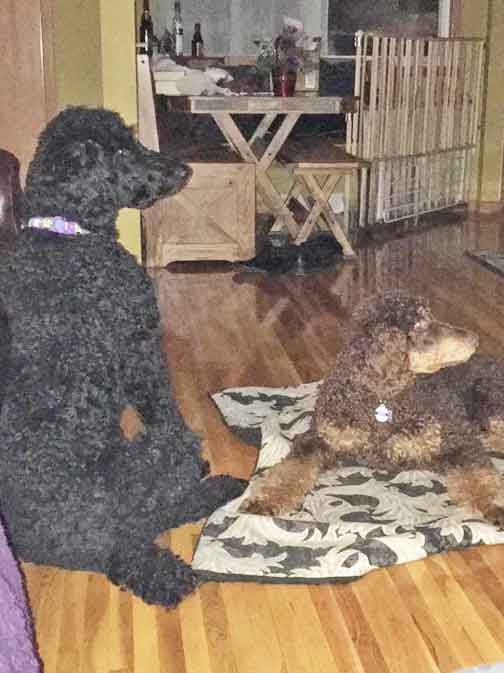 Is that a new toy in your hand....we sure hope so!
*
Hmm.....how much longer do you think we will be able to fit in the bathroom together! :0)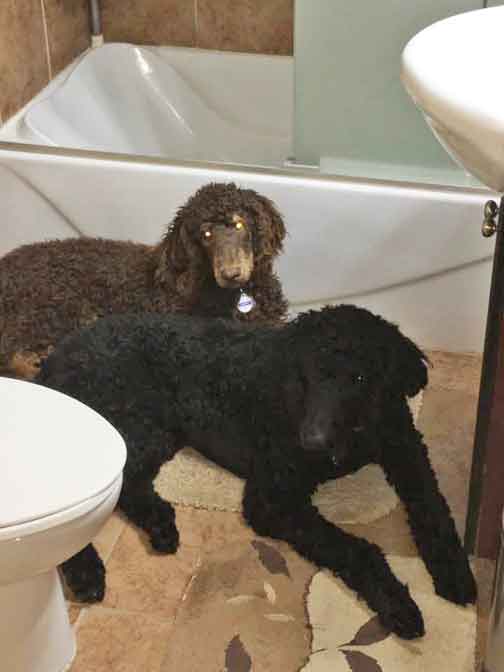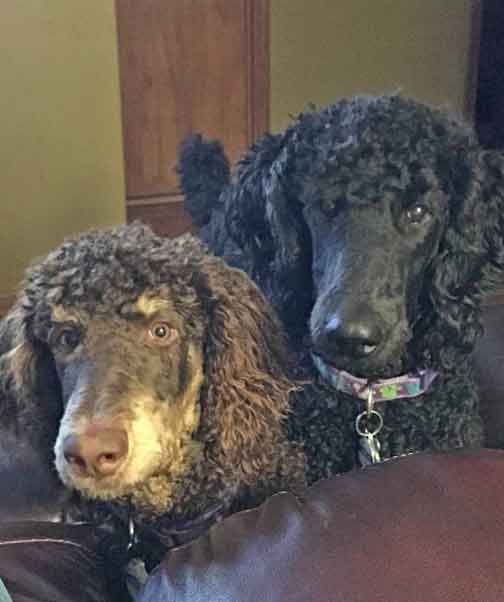 2 Royal Spoos!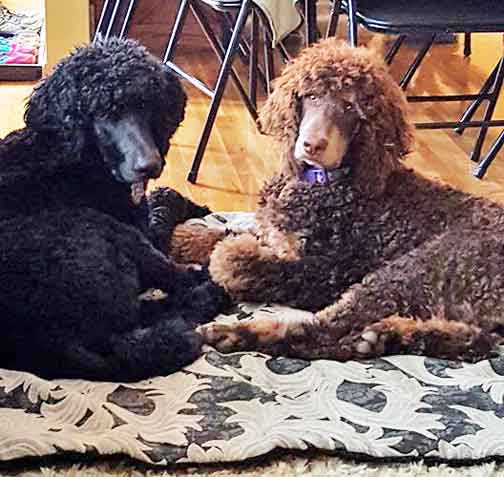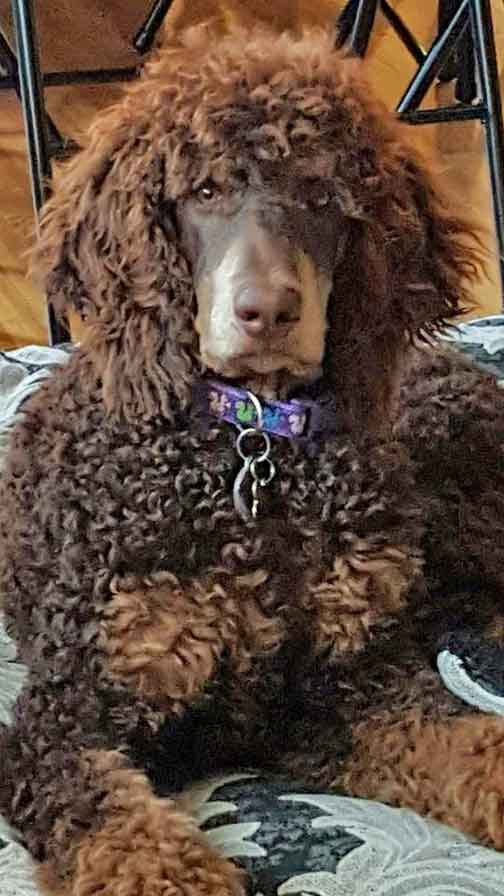 Another picture mom....well ok...:0)
*
Maybe not one of my better hiding spots.. :0)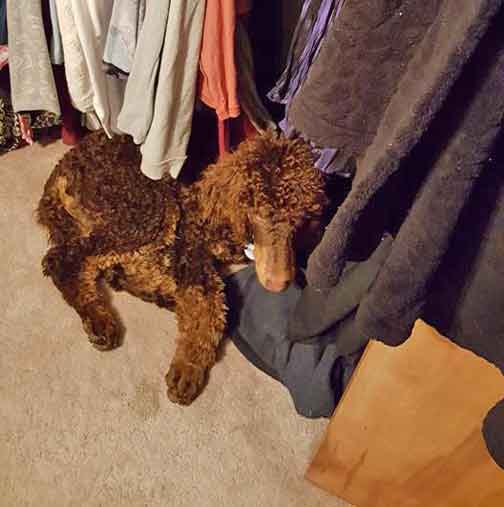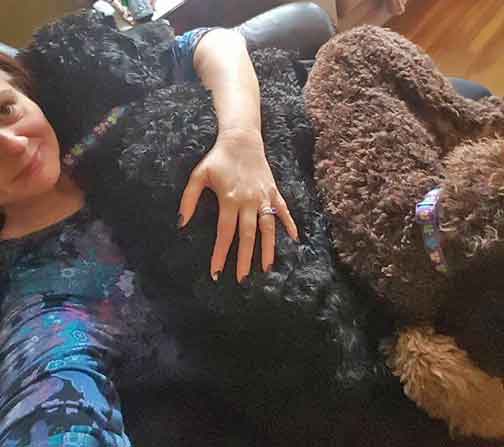 Lap spoos!
*
Chappy's mug shot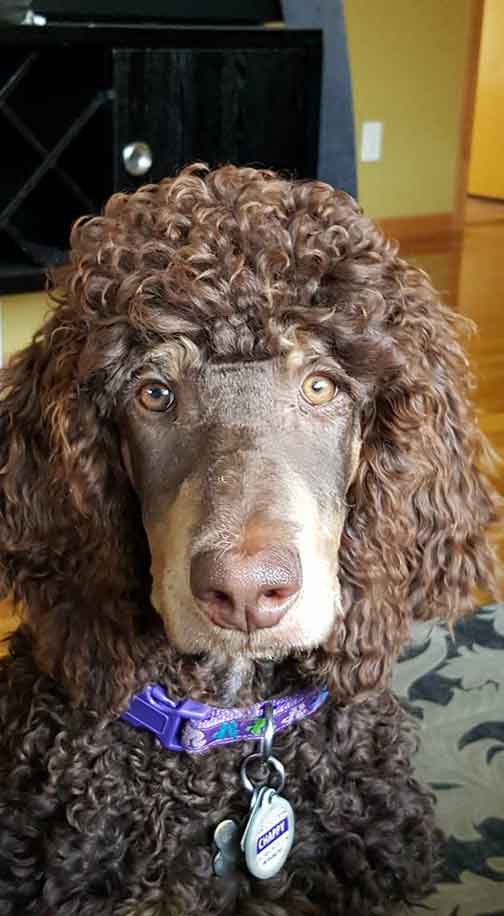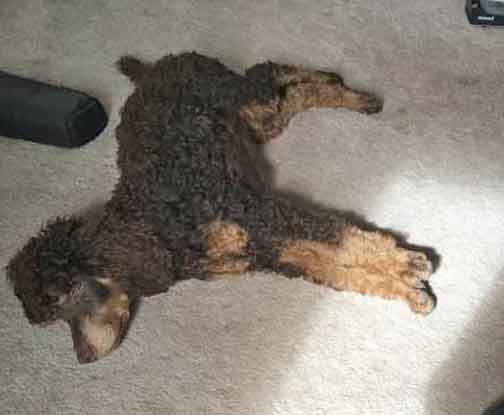 Nothing beats a good nap :0)
*
Waiting patiently...whose coming...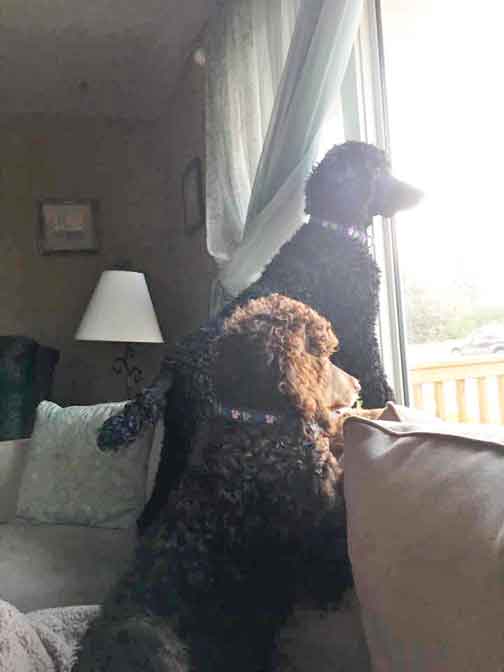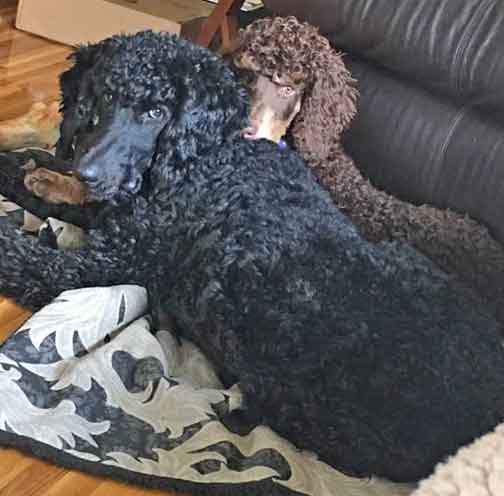 Don't worry mom we are being good boys
*
Is that a squirrel I see?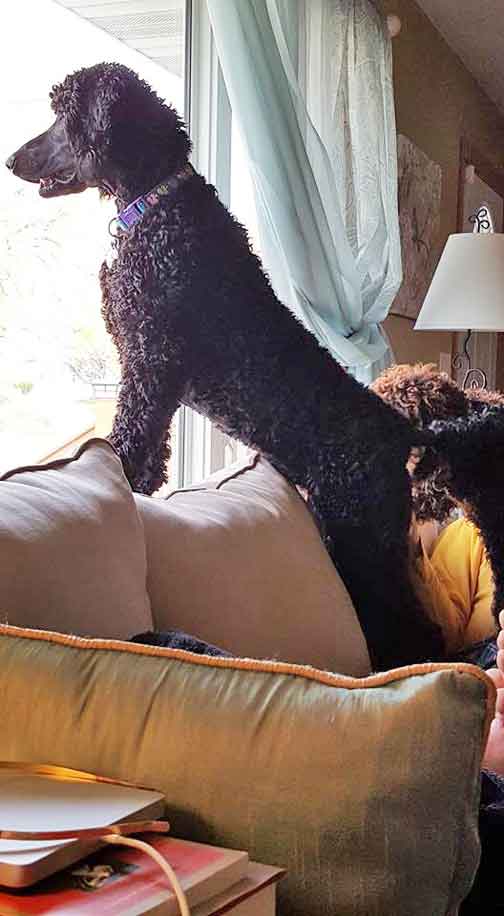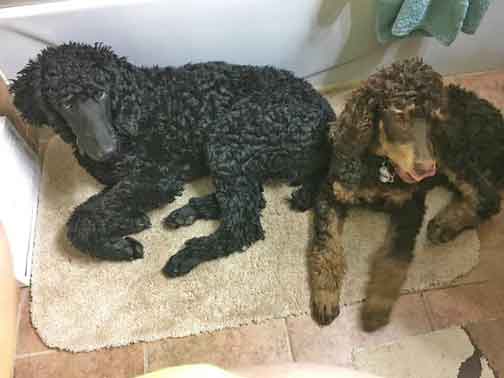 We go everywhere together!
*
Handsome boys!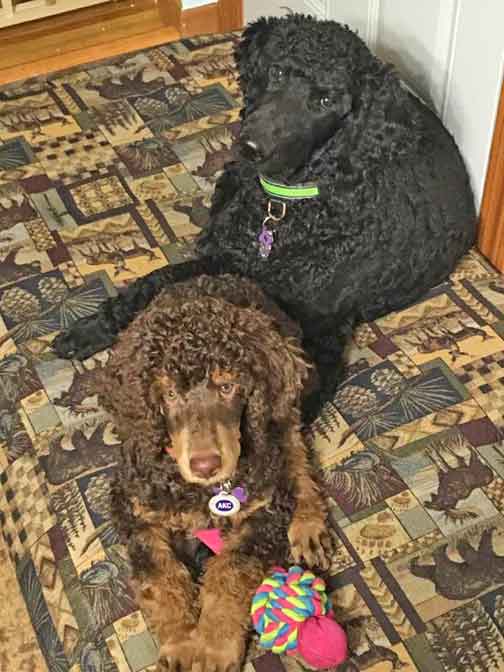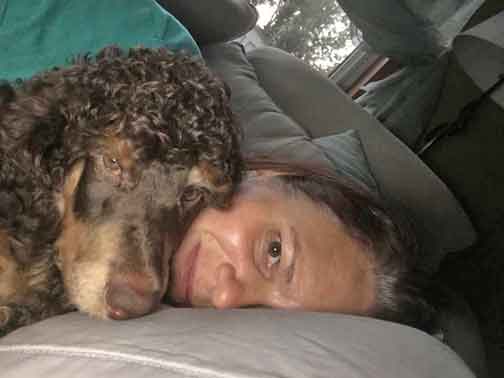 Selfie with mom!
*
Did you say we're going on a walk? :0)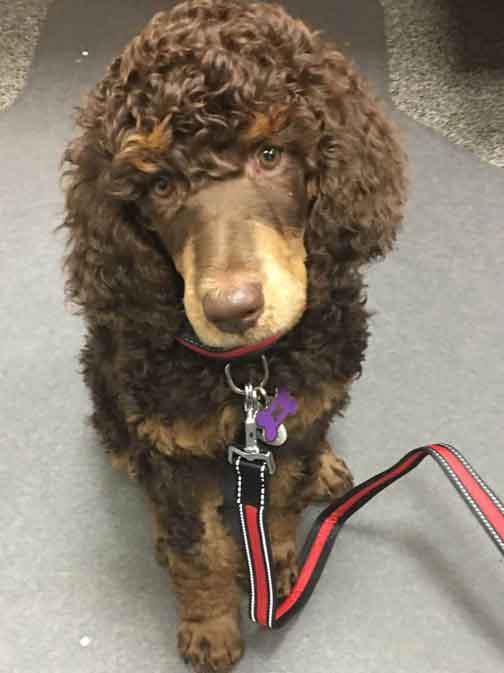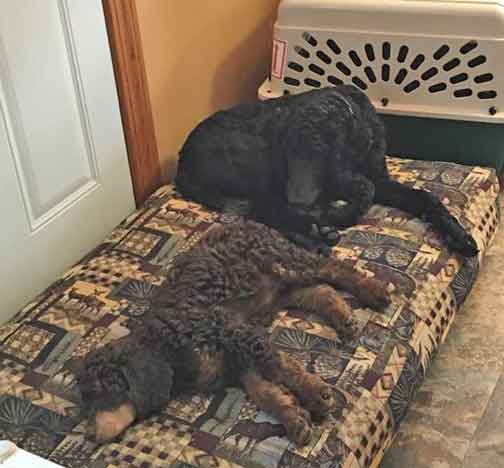 Best buddies!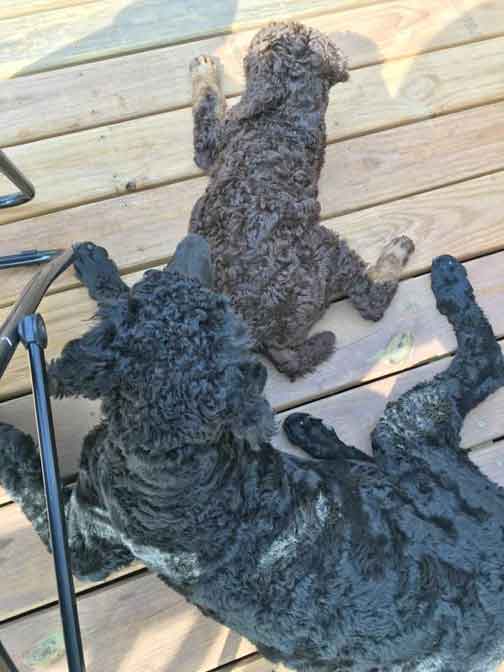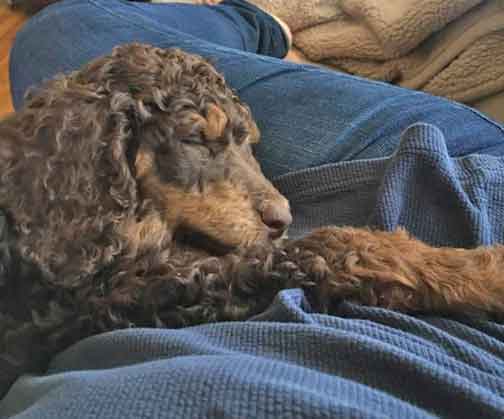 Nap time for Chappy!
*
Sancho is getting bigger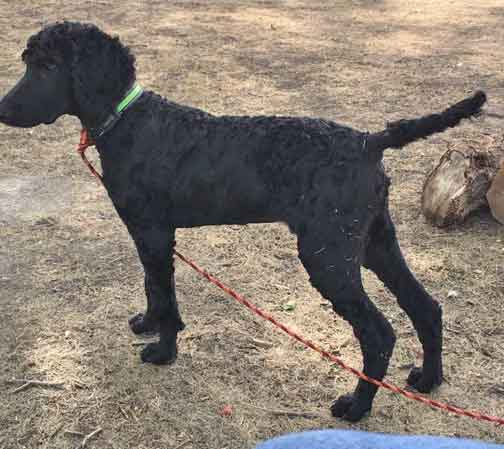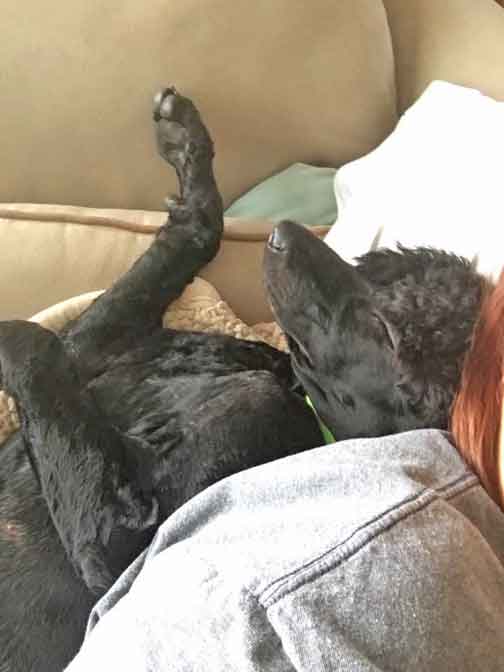 I am soo relaxed....
*
Did you just say treat? :0)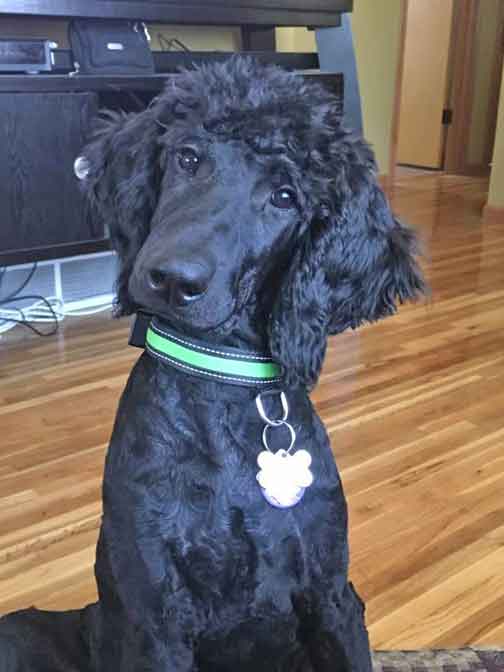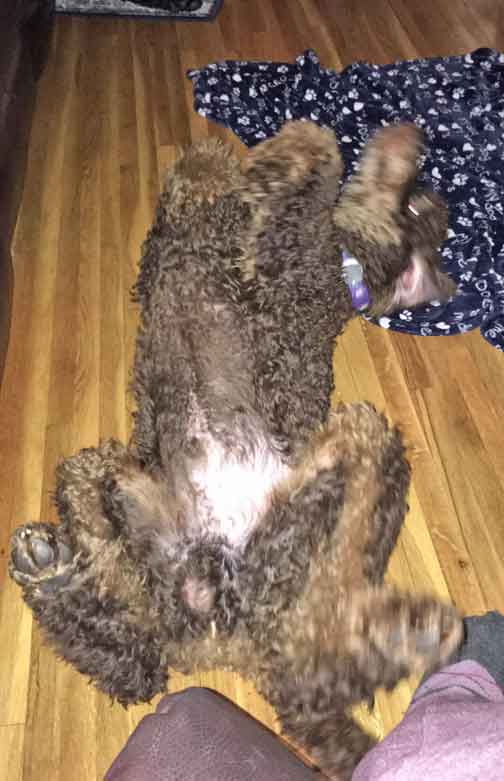 It's the 4 paws up!
*
You'll see in the pictures below that his hair (the darker color of his body) is brown, but the tips are definitely RED!!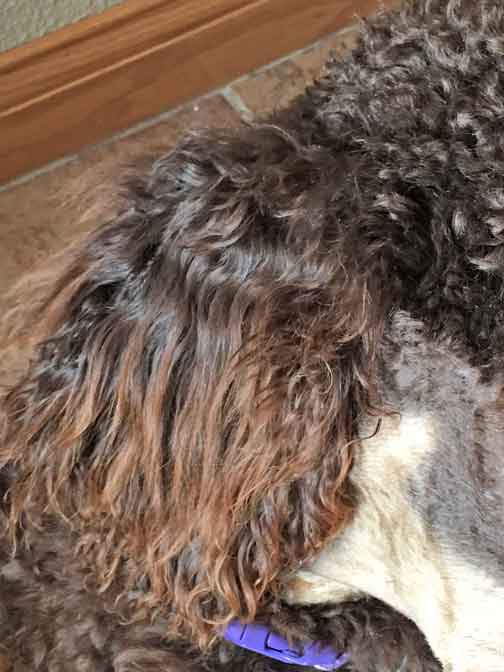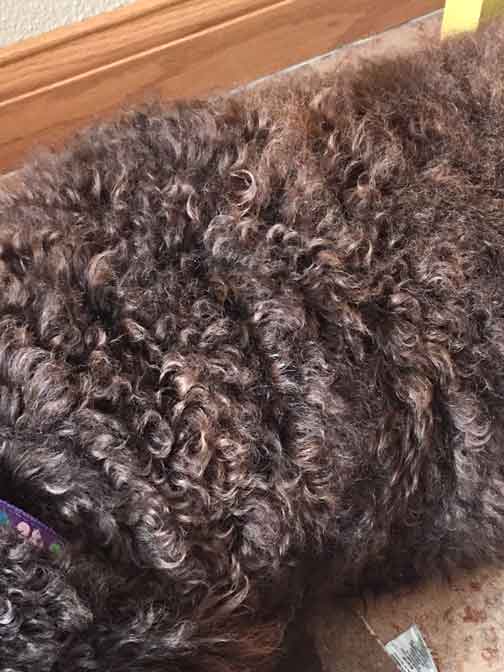 It's A lazy Sunday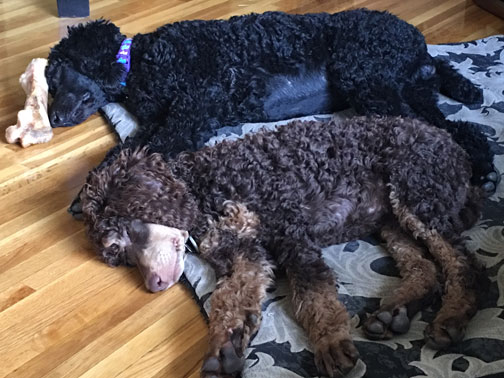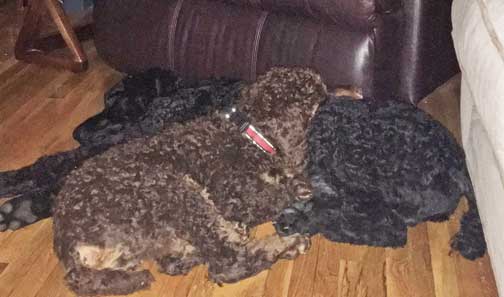 Chappy loves to use Sancho as his pillow....and Sancho is perfectly happy to let him!  :)

*
Time for a Scooby Snack!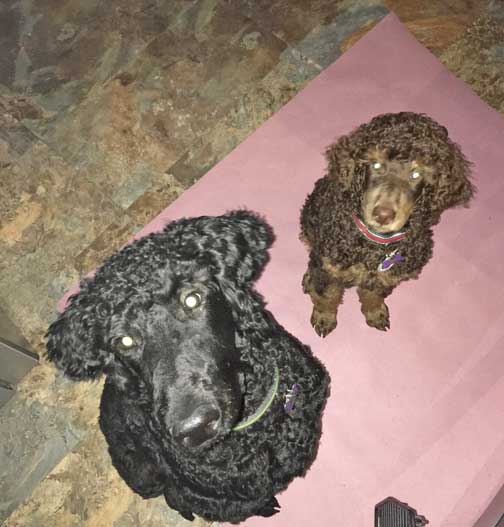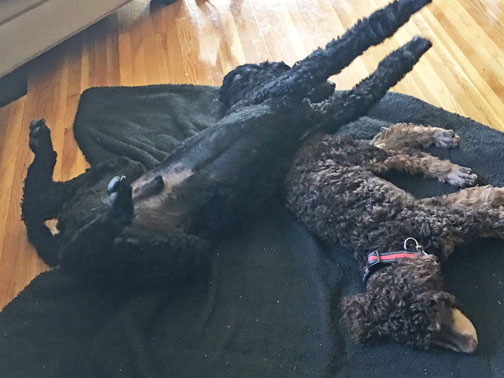 This is what spoos do best on a Saturday morning!
*
Doin' some chewin' on a great pet bed from Tes!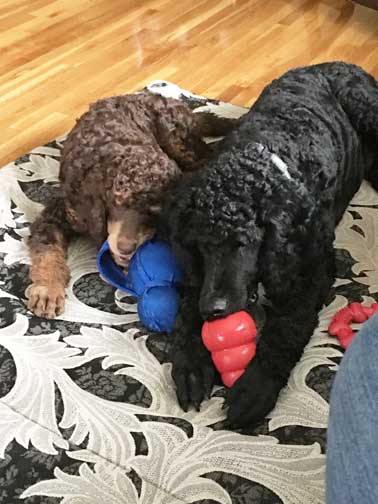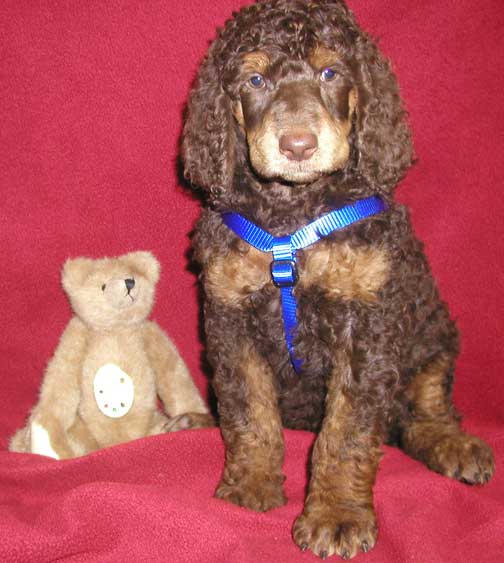 Here's Chappy's 7 wk picture at Tes's :o) Those paws look mighty big to me!
*
Hmmmm...a brother puppy for me to grow, befriend and get into lots of joy with ;o)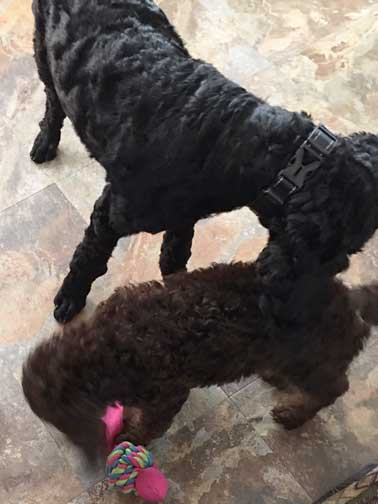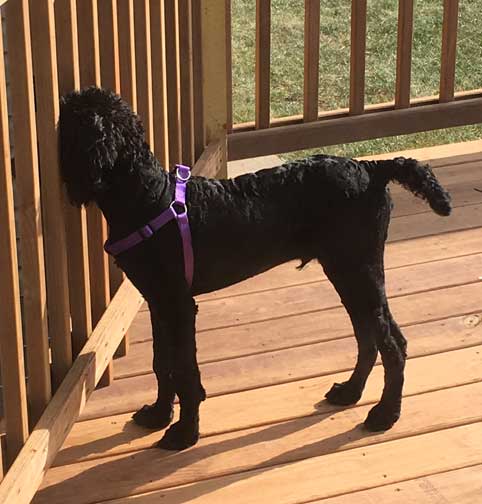 Mom says she's bringing home a surprise for me...HURRY UP MOM!!!
*
OOPS - I'm stuck between the couch cushions! Help?!?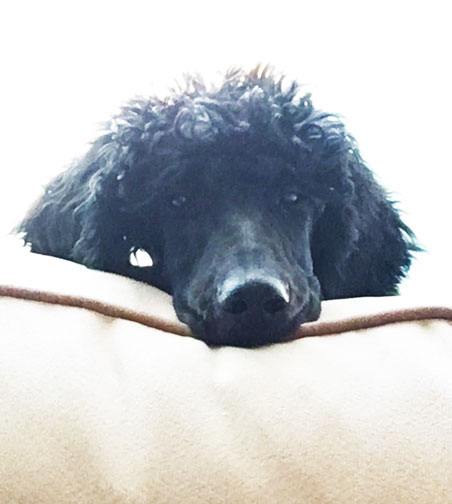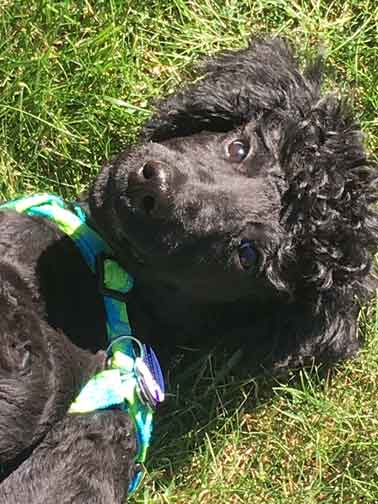 Great Great Summer!
*
4 legs up - 2 - ahhhh...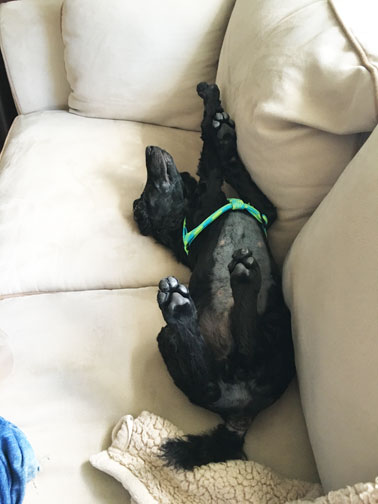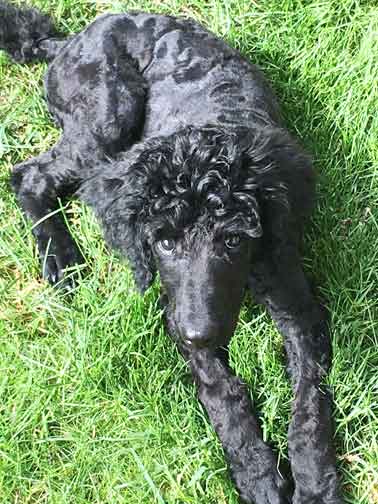 My fresh summer haircut - Woo Hoo! My owner did a GREAT job in helping me stay cool in this hot summer weather...isn't this black on green Beautiful ;o)
*
MY teddy!! Mug shots - 1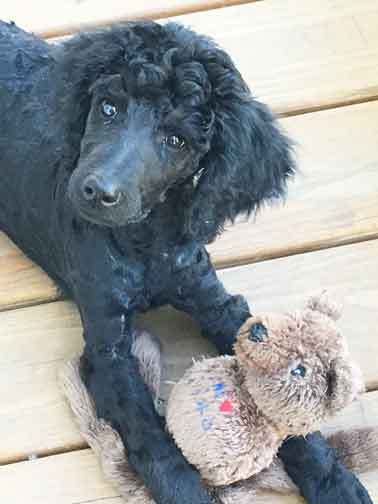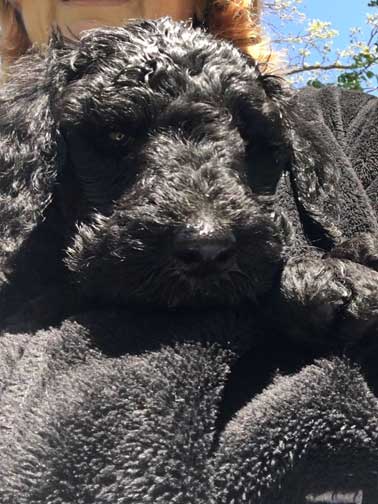 Life is good in my new home, in their joyful arms, with their loving care :o)) Thank You!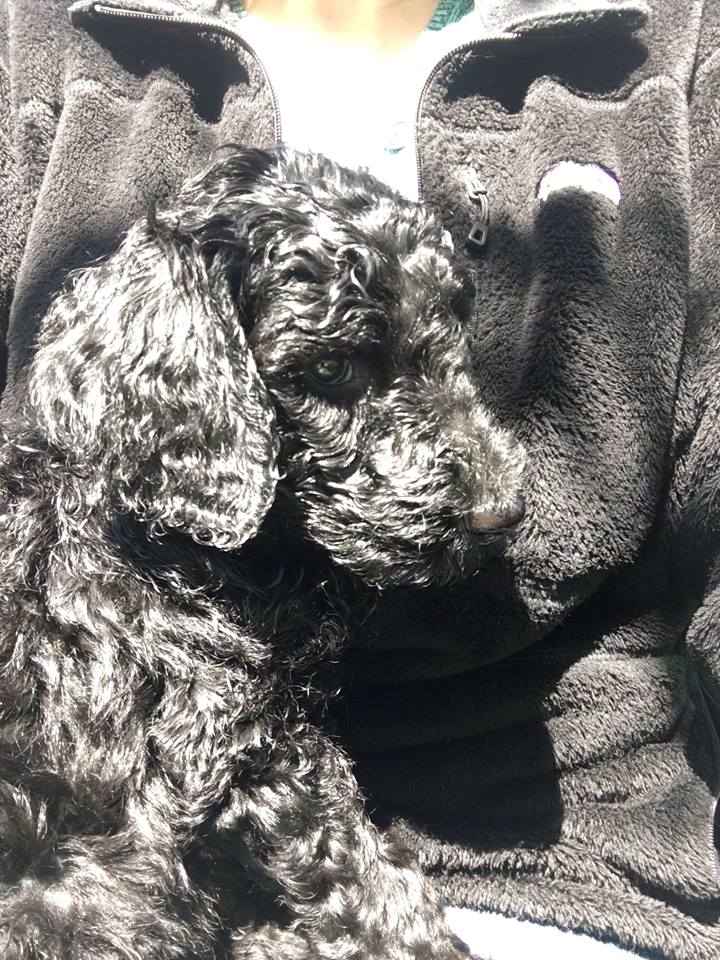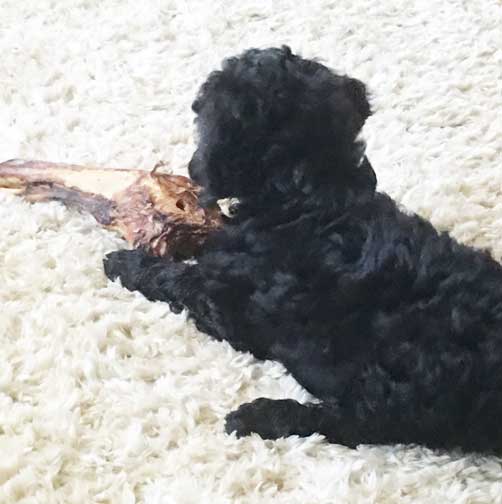 WOW! Tes gives new owners GREAT ideas - get your spoos beef bones!!
*
Ahhh, bonding in the car again ;o)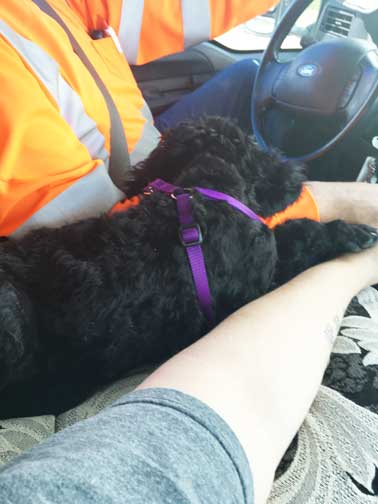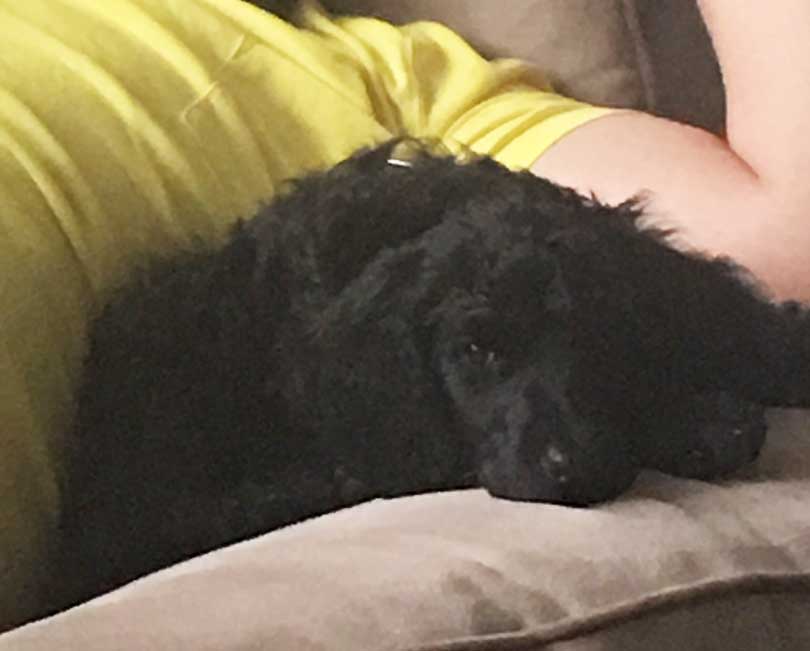 Ahhh, the cuddling arm on the couch pose ;o)
*
The long ride home makes for great bonding :o))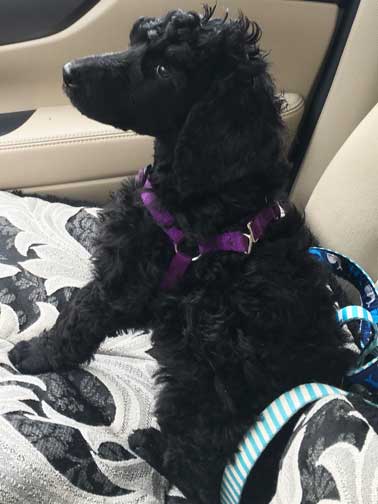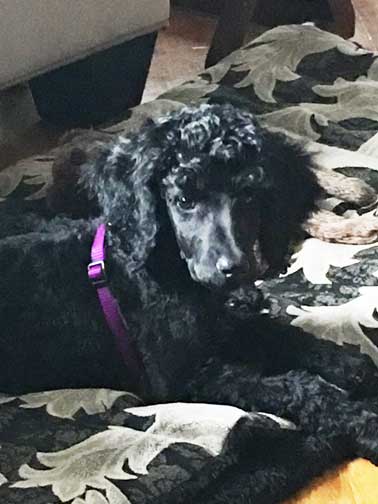 I'm home in Minot loving it! Here's my pet bed with lots of smells from my other brothers and sisters to transition comfortably with my new parents :o)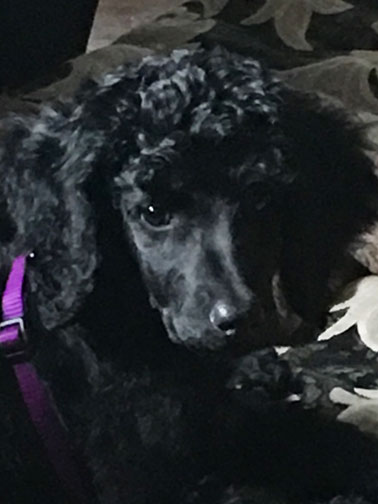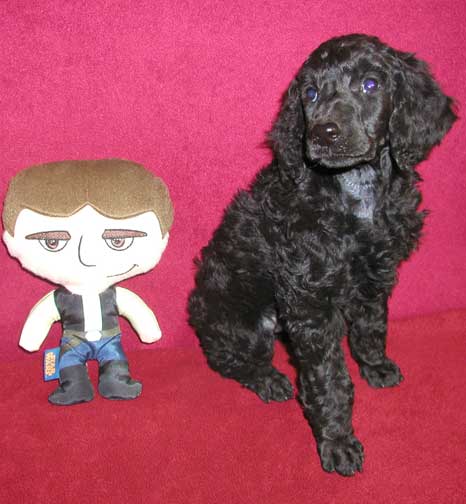 Sancho - 7 wks old at Tes's home...soon to go to his new home :o)