Beauregard Black Royal Standard Poodle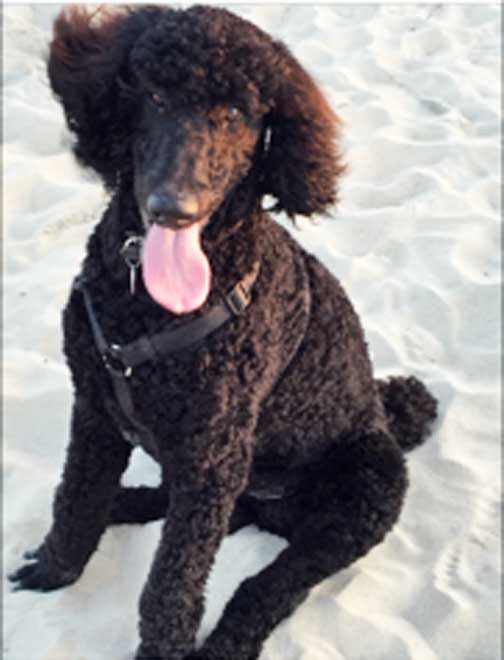 Beauregard Black Royal Standard Poodle born to Zeddy x Bruno 9/22/15. I was the 2nd biggest in the litter!
Tracking Beau stats:
1 year old 80 lbs

11/09/15 his 7 wk wt was 12.4 lbs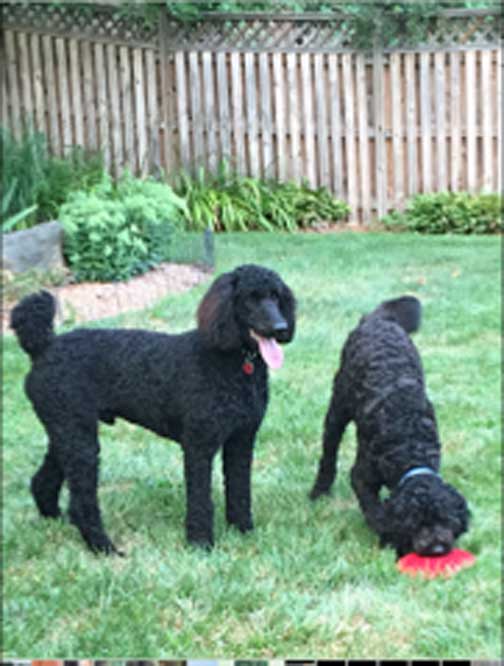 I am now 1 year old, and still just as handsome! :0)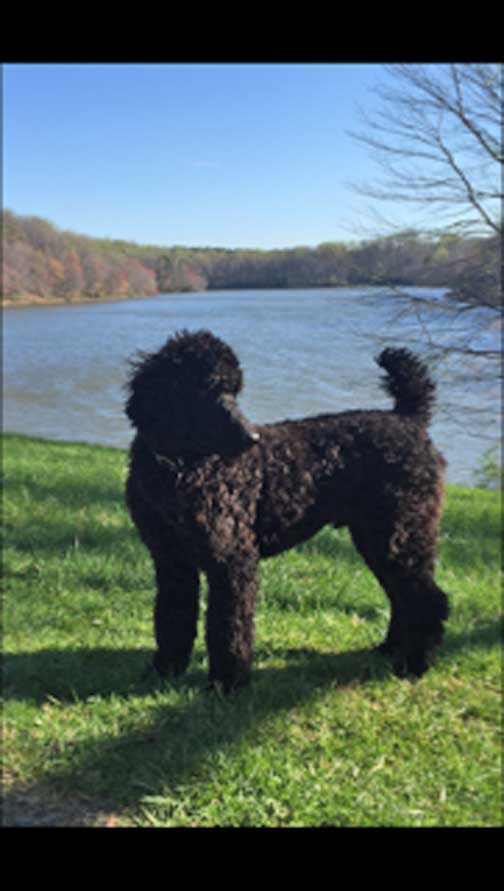 I have really grown to become a Royal Spoo!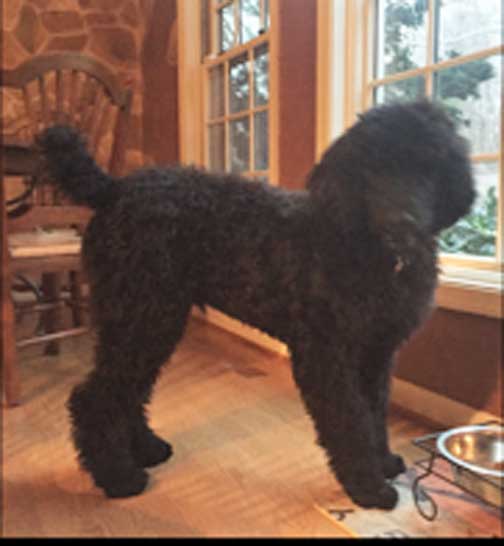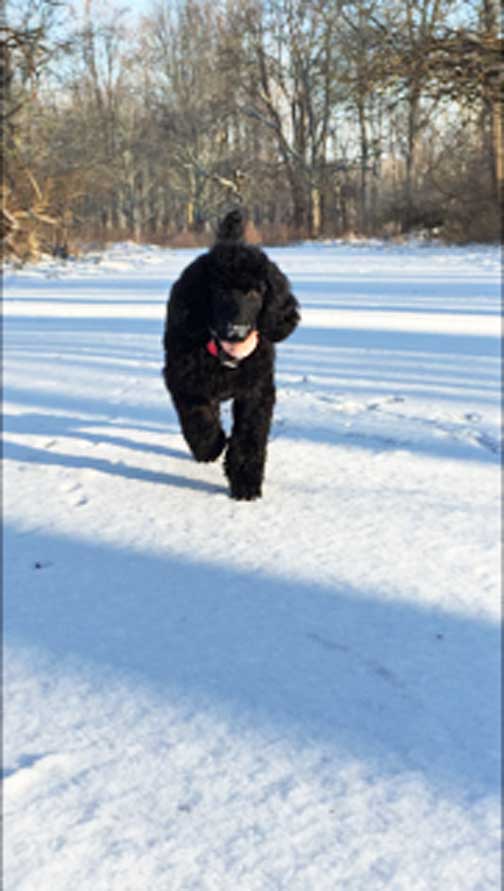 This white stuff and a ball.....what could be better....:0)
*
Look I can build sand castles too by using my nose!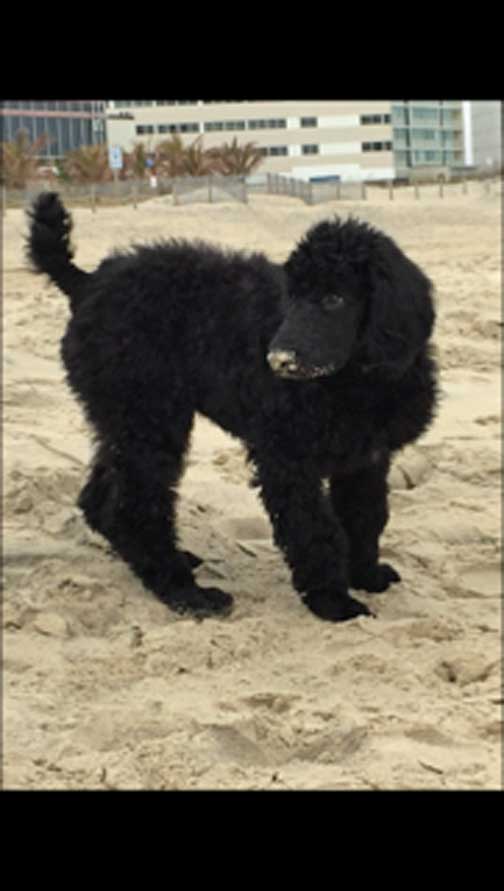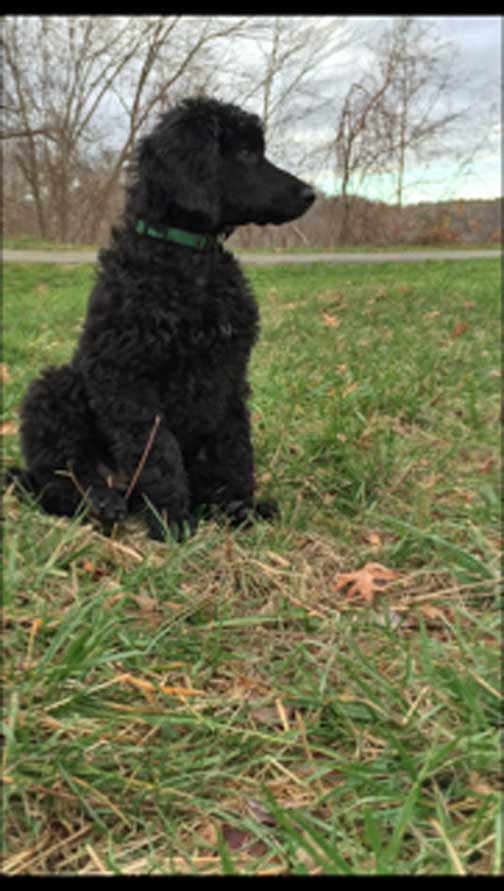 Such a Handsome boy
*
Mom do you think this stick will work for fetch? :0)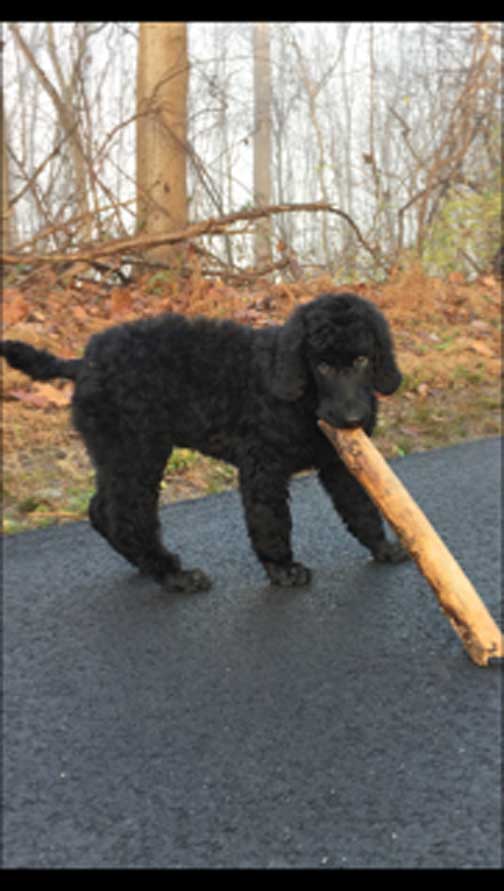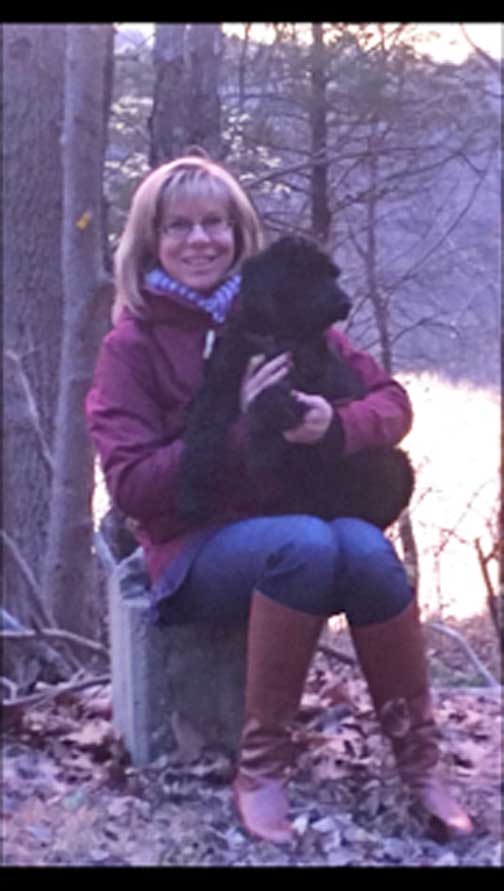 Hey mom I think there is a squirrel over there...
*
I'm on the look out for that squirrel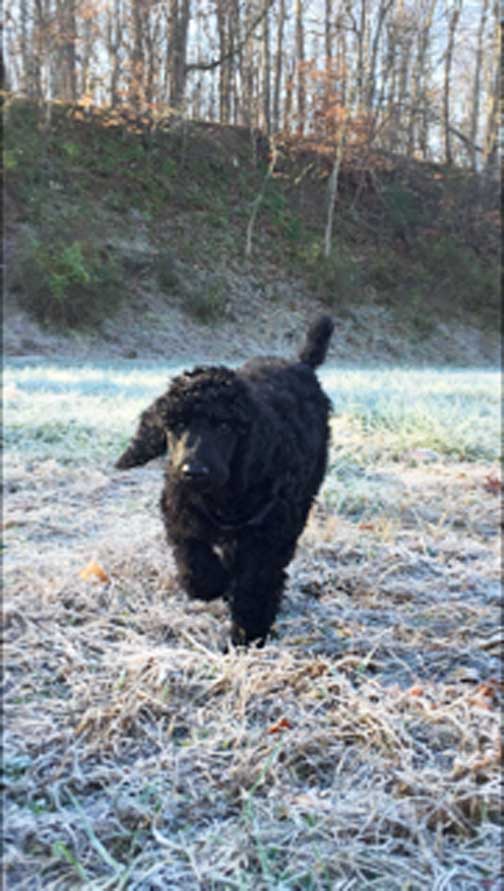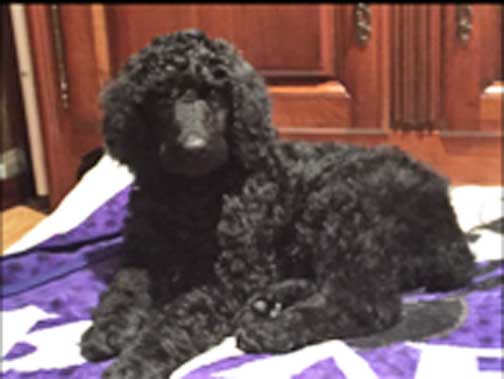 What did you say? Did someone say treat?? :0)
*
Lots of puppy love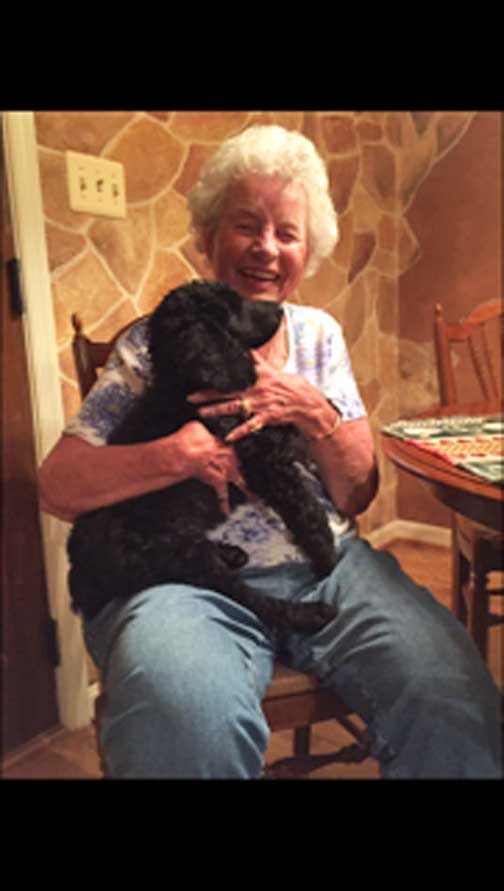 Ahh, so happy to be at my new home!