Standard Poodles - Clare & Murphy at home in Brooklyn Park, MN. Apricot colored "Murphy" came to us in 2008 from Tes. Now she's playing with brown "Clare" who came to us March 2012 from Falcon x Bruno, she loves eating & sleeping, likes to ride in the truck and go up north. She adjusts well to both homes.
4 yrs old 45#

Clare is very energetic and loves to play with children and Murhpy (her auntie).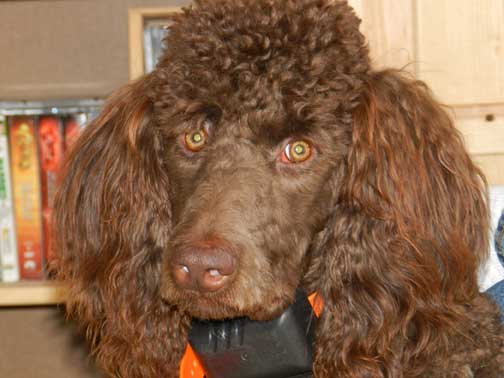 Clare's mug shot is absolutely gorgeous, you can't help but want to kiss that muzzle :0)))
*
Auntie Murphy loves being played with by the granddaughter, loves to wrap Murphy up and play dolls with her.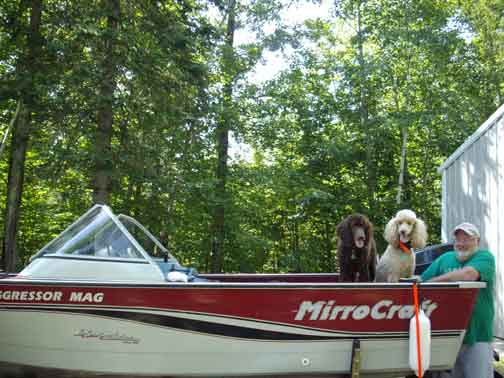 My parents share: She's grown to average 45 lbs above...That Clare is a Very good puppy!
*
The bigger I get the bigger the snuggle ;0)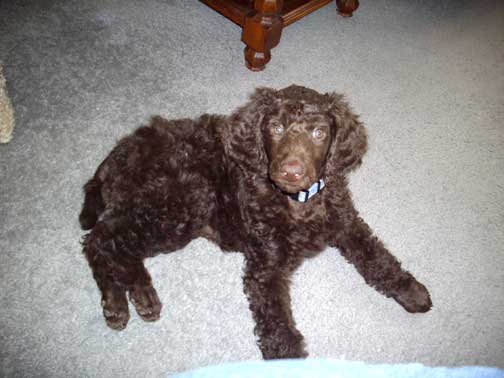 Clare has mastered going up & down the stairs already, it has taken all the other dogs we have had a couple of weeks to take them on.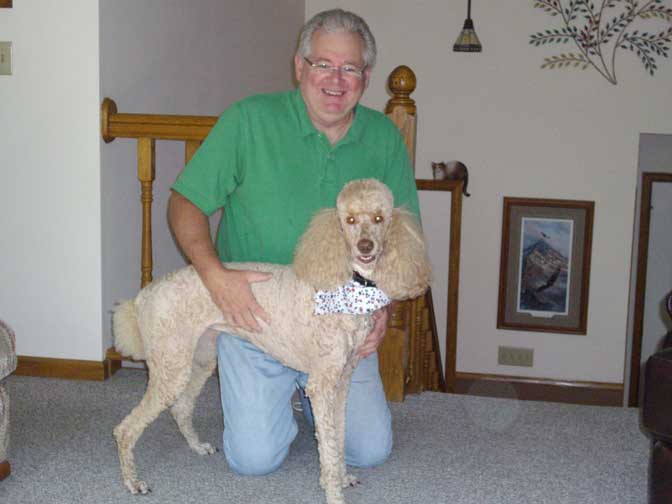 Ah yes, the joy of relaxing at home :-)
Below this pic I'm 6 wks old at Tes's.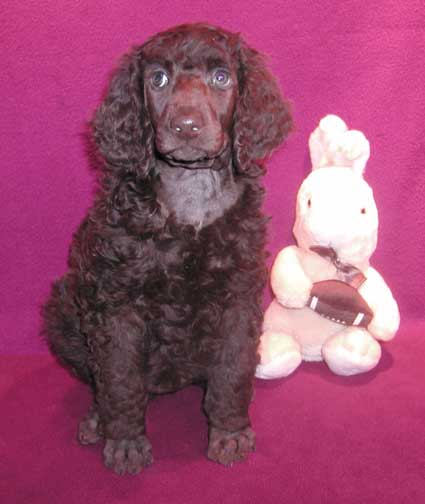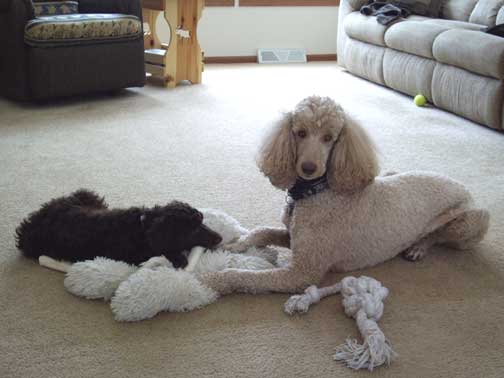 A tug of war always brings us to the end of our ropes ;-)
*
Murphy is looking forward to Clare joining them at the bon fire :-)
No matter our size - being a lap dog is what we want :-)))
*
I thought I'd develop the form below to help with pet updates. Here you can fill in the weight, height, and what you two/family enjoy doing together. Upon sending it, you will receive an email from me that you can reply with new pictures attached. Hopefully this will be an easy trigger instead of trying to find my email address.
Everyone loves to see your pages - honestly!
Standard Poodles - Clare & Murphy find puppies for sale like them