Large Standard Poodle Black Paris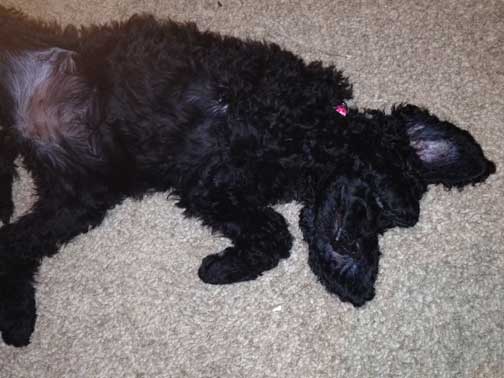 Large Standard Poodle Black Paris at home being loved in Elk River, MN.
*
Paris has a new friend, her name is Falcon, a royal standard breeding poodle that has retired.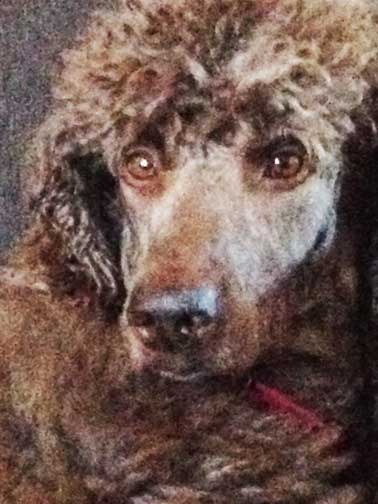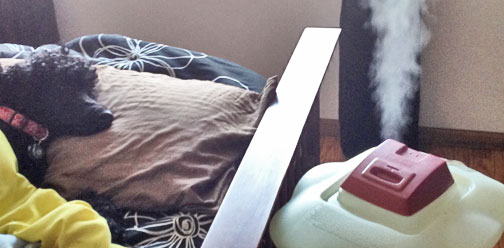 Falcon got a little bit of a cold when she moved down to Elk River. With adding some humidity back into the air, Falcon got better. Paris got too, in sympathy for Falcon.
*
Falcon and Paris get along so well, they share the couch all the time. :-)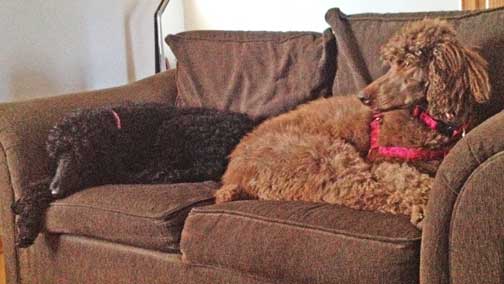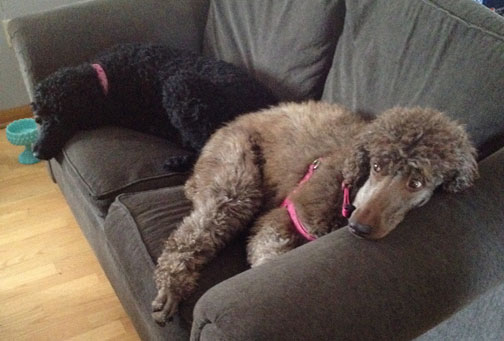 Here's a view of them sharing a couch as Tes would say "An up above view"
*
Here is a current picture of Black Paris from Cleopatra and Ike's 2012 litter.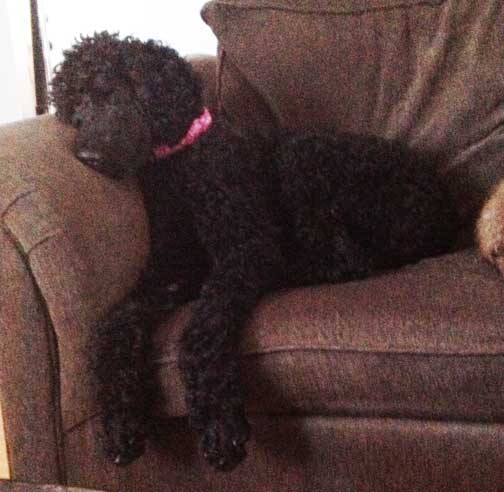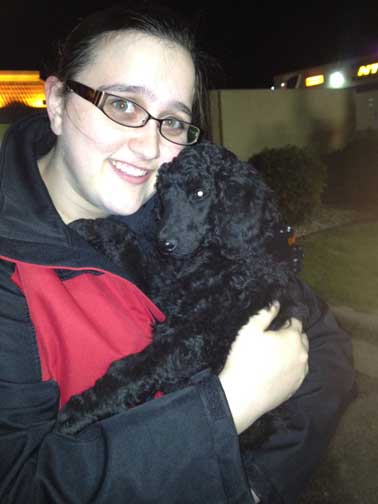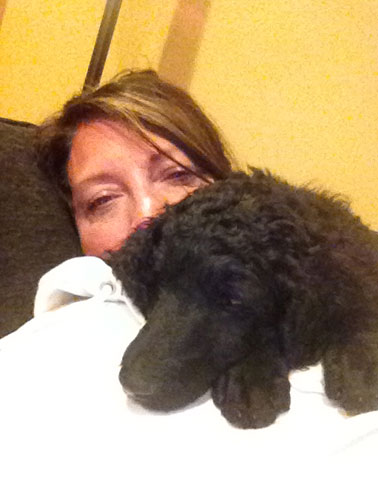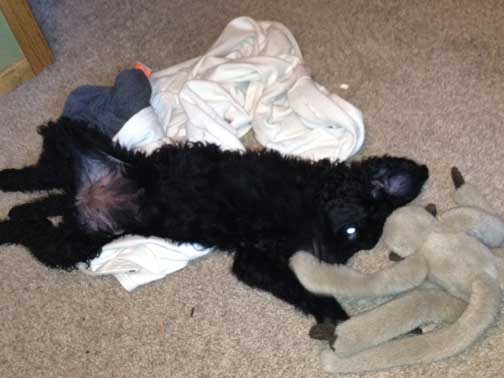 It's the 4 Legs Up shots ;0)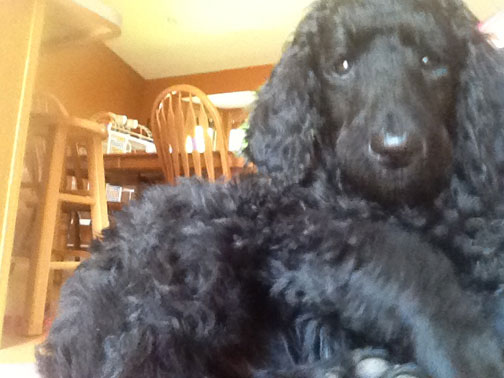 Hey > find someone to laugh, hug, snuggle, and walk with :0) Get your next pet from Tes!
*
I thought I'd develop the form below to help with pet updates. Here you can fill in the weight, height, and what you two/family enjoy doing together. Upon sending it, you will receive an email from me that you can reply with new pictures attached. Hopefully this will be an easy trigger instead of trying to find my email address.
Everyone loves to see your pages - honestly!