Parti Standard Poodle - Rumor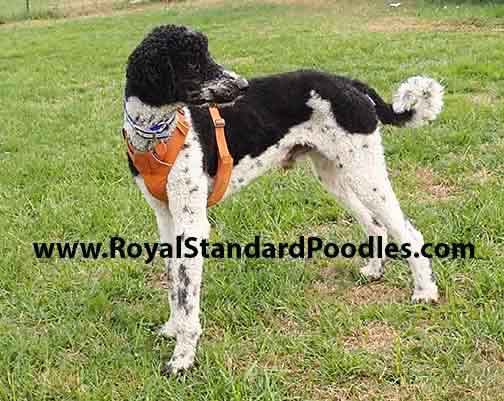 FOR SALE $2,500 full breeding rights - $1,500 pet only price
last updated 1/18/23
Parti Standard Poodle - Rumor stats:
Tall and lean 65 lbs, 26 1/2" to whithers
OFA Hips: Excellent
DNA by Wisdom Panel
AKC & UKC registered
DOB 7/29/2019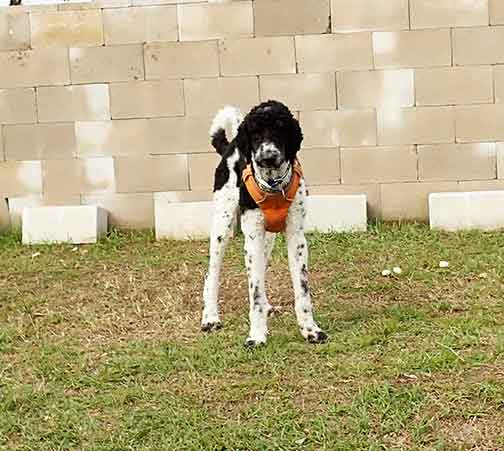 Here's my Front view :o)
*
And here's my Back view ;o)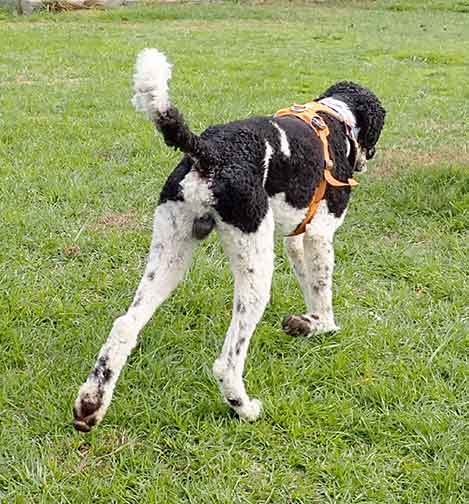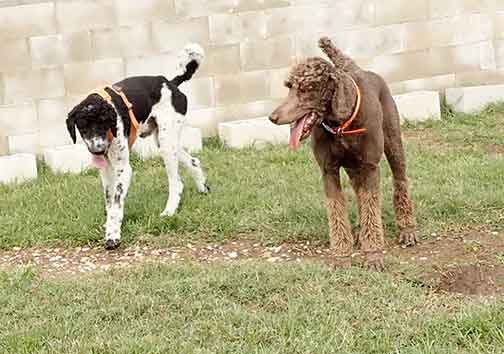 Geo and I will throw some AWESOME pups together. Phantoms, brown and more...we carry the same DNA :o)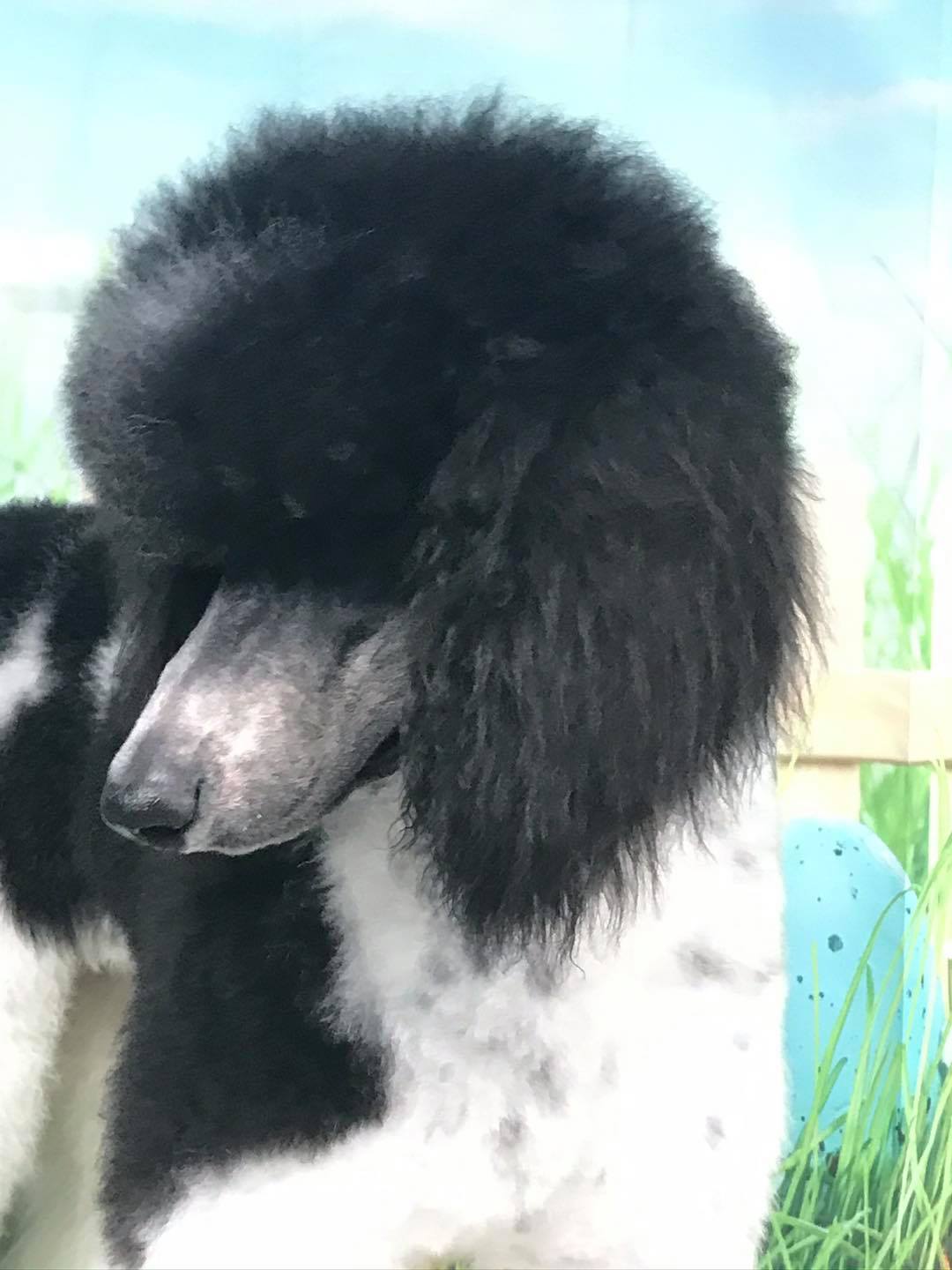 With gratitude to Michele Berends Heartland's Standard Poodles in selling me Rumor and permission to use pictures here. He has thrown many parti colors for her. I purchased Rumor for his carrying Brown and Phantom genes he has thrown for her. My girls do not carry Parti, thus will never get parti in my Bruno & Daniel lineage. Phantoms yes.