Royal Phantom Standard Poodle Customers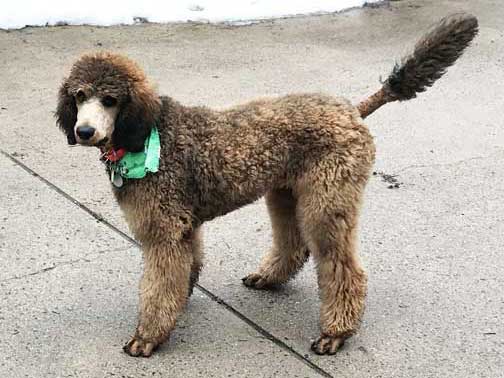 Royal Phantom Standard Poodles "Wolf" - click here to watch Wolf grow...at home in Palmyra, PA. 
Parents are brown Magic x phantom Vyke Born 10/21/2018 
 Last updated 03/14/2019  (TI)
---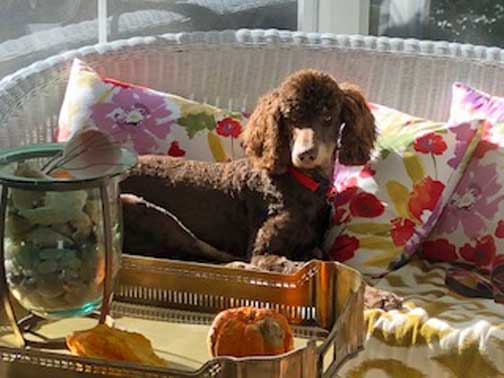 "Moose" is an Extra Large Phantom Standard Poodle. He is a mixture of brown and apricot. Parents are Brown Falcon II x Red Daniel.  Born 05/07/2017. He is at home in Greensboro, NC where he enjoys both turf and surf.
"Spartacus & Hannibal" click here are at home in Richmond, TX enjoying his new family. Parents Black Zeddy x Brown Bruno 2014 and the new kid Hannibal's parents are Angel x Daniel 2016.

---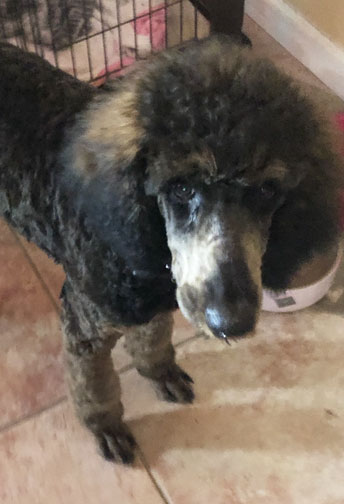 "Gemma" - click here  at home in Vero Beach, FL. Parents are brown Geo x black Vyke 2018. Royal Standard Poodle Gemma has black agouti coloring.  Scroll through her webpage and see her colors and how she is growing.
Last updated 5/14/19 (PJ)
---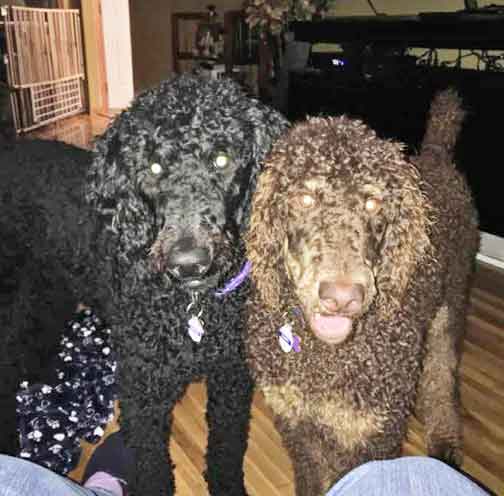 "Sancho & Chappy" - click here - at home in Minot, ND. Sancho parents are Black Zeddy x Brown Bruno and Chappy parent Angel x Daniel 2016. Watch us grow with new loving family!

Your first paragraph ...
Royal Phantom Standard Poodles