Royal Standard Poodles Harrison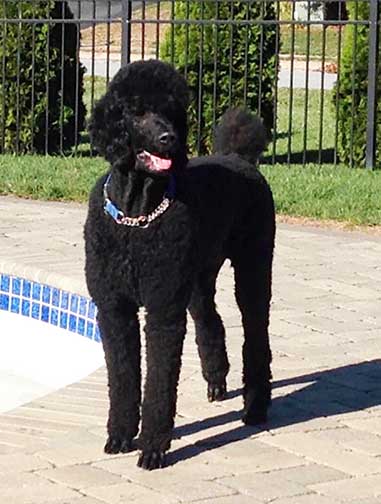 Royal Standard Poodles Harrison owner
Melissa Falenski
40 Laurel Dr
Mt. Wolf, PA 17347
717-676-0029
Black stud "Harrison" is available for mating service in PA. One can contact Melissa at the phone number above. My good friend Sue D'Antonio found Harrison for me to mate with my girls until my up and coming male pups are old enough. We'll be traveling to PA with Apricot Enya to do a live mating when she comes into her heat cycle late November or December 2020? With Harrison getting a semen collection, I'll also use for Brown Geo's next litter too. These will be Spring 2021 litters for customers. DEFINITELY Royals coming our way!
Melissa has done a wonderful job in health testing Harrison as you'll see by his stats here. Harrison is available for stud service with live or frozen semen, contact Melissa above.
Royal Standard Poodles Harrison stats:


6 yrs old 95 lb holding black coat color
OFA hips - Good
Thyroid - completed
VWD - Normal (98% range)
Degenerative Myelopathy (DM) Clear
Neonatal Ecephalopathy (NE) Clear
DOB 1/6/2014
For a Geo or Enya x Harrison upcoming pup, contact via form on side tab.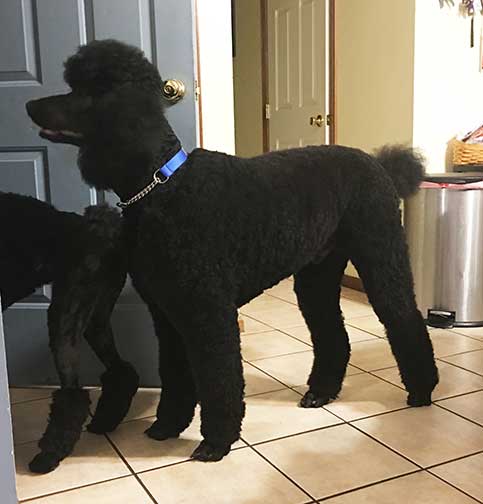 I'm available for other girls ;o)
*
Taking it easy, Life is Good!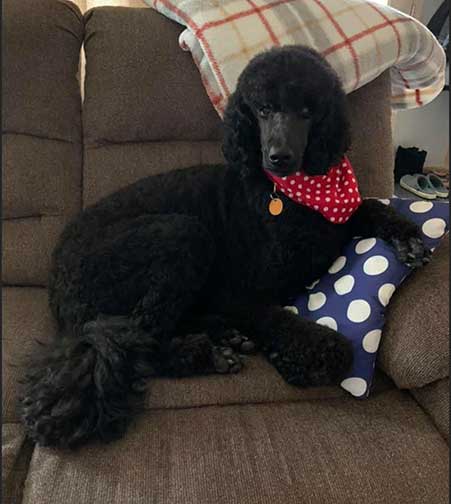 Royal Standard Poodles Harrison
Facebook link