"Welcome to my web page - Royal Standard Poodles Brown - Sasha. I live in Chisholm, MN with my new buds Neekuu and Dargo." That's my mug shot above :-)
Two months old - 23lbs. Watch me grow!

she luvs everything....playing...cuddling...fetching...birds..jumping...toher dogs...people...she is a big girl....and lots of sweetness....very smart....catches on to everything very fast....my neighbors just luv her...people come up to the fence and visit her....she's the hit in the neighborhood...Tes I wanted a big dog....i got one...lol....can't wait till I can get another one....but three dogs right now is enough....Sasha shares her home with two 12 year old shih tzu....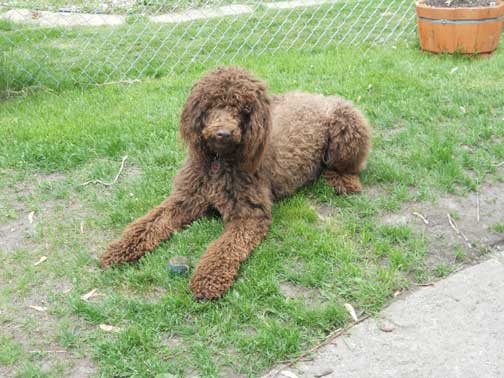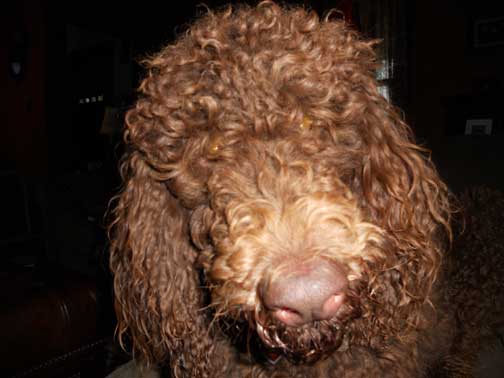 My master shares: ... Sasha out hunting......which she luvs.....not afraid of the gun.....nose always on the ground....that's a pic of me and her....out in the woods.......the snow one....Sasha first snow....and she luvs it.......sasha luvvvvvvvvs the snow....and last pic...her new hair cut.......she is sooo pretty....really enjoy her!
she enjoys walks...even went bird hunting.....which she enjoys the bird feathers....she likes to be in the woods...anyways sniffing...omg.....snowblowing...she jumps at the flying snow....her fav toy is a stuffed fox....and she luvs to steal the other dogs treats
...a texting world... ;-)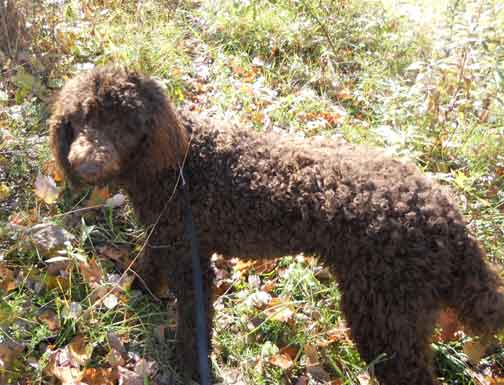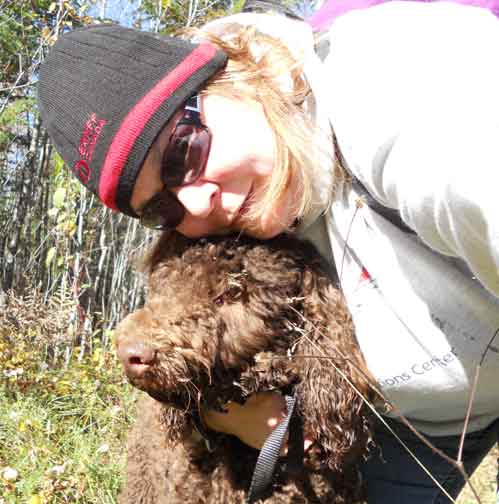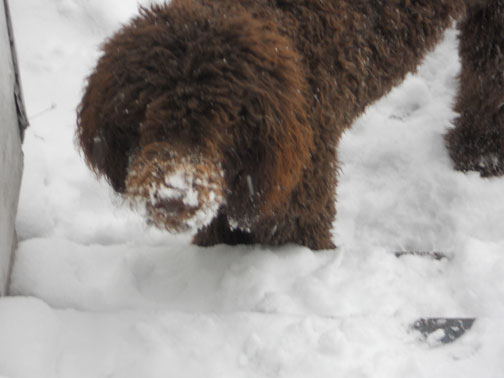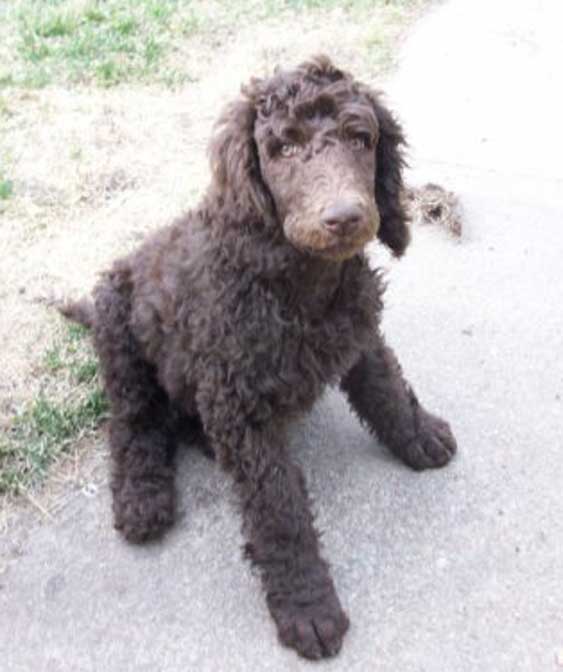 My master shares: She enjoys going for rides in the car and walking around the neighborhood but gets tired out on hot days. She also enjoys the chew toys. Her favorite is a squeaky skunk. Her most favorite place to be is with his mama. She shares love with everyone but knows mom will let her snuggle on the bed. She's teething right now and really into playing and training. Very good at commands. Learns quickly. We love her!
below I'm over 2 months old.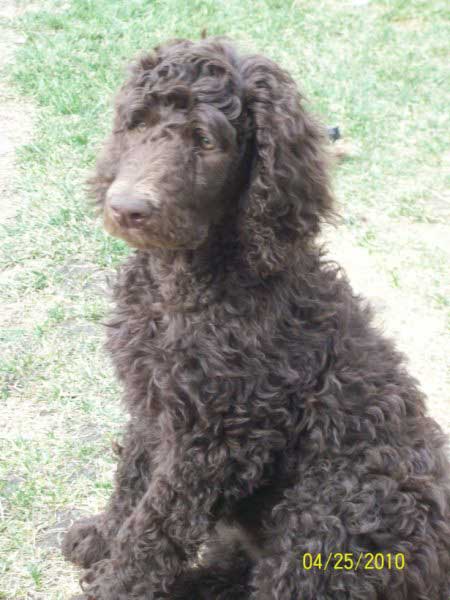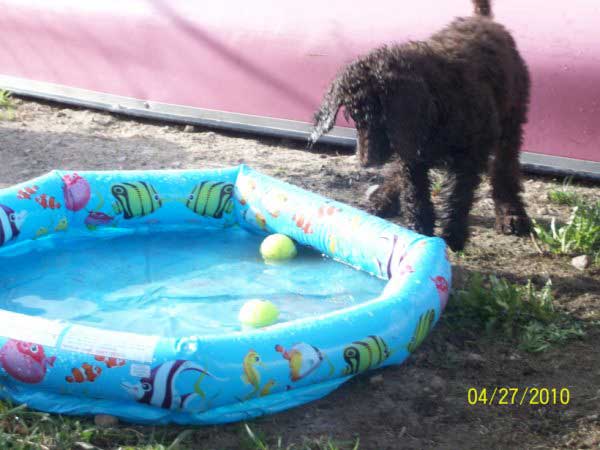 Hmmm, water...toys!
I'll get it!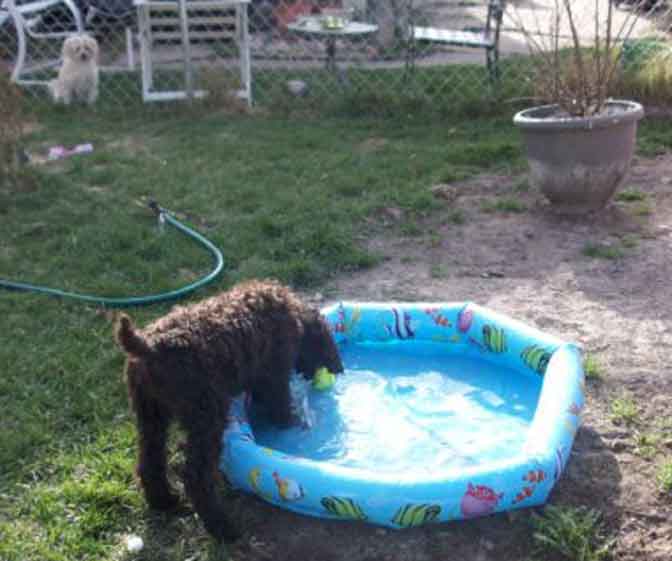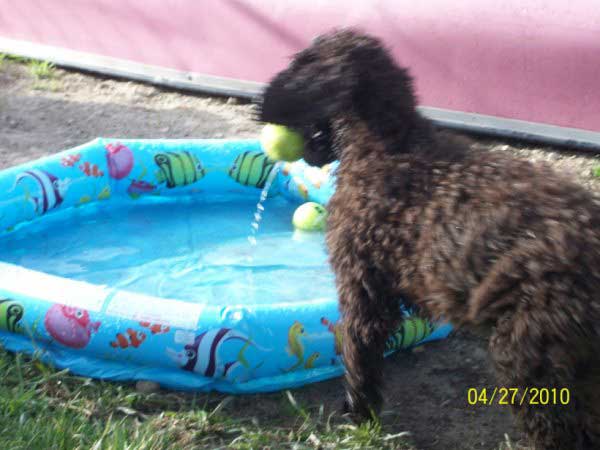 Got it!
What's next ;-)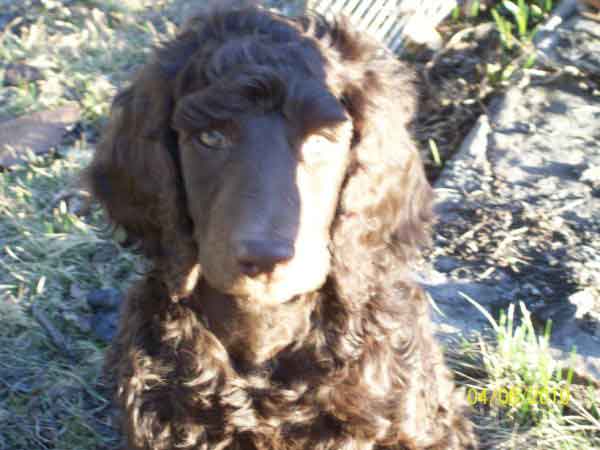 Right now I need to chew everything so my adult teeth can come in :-)"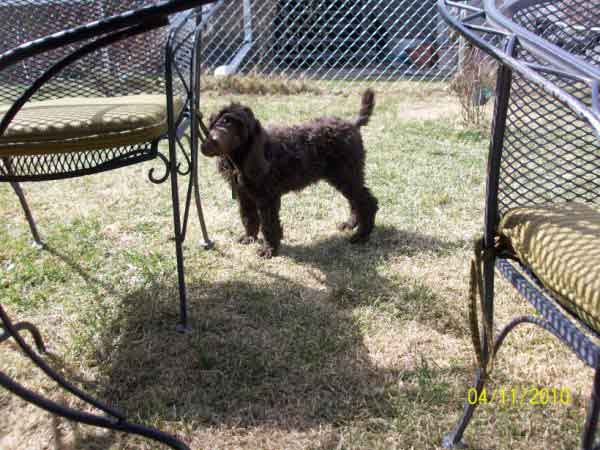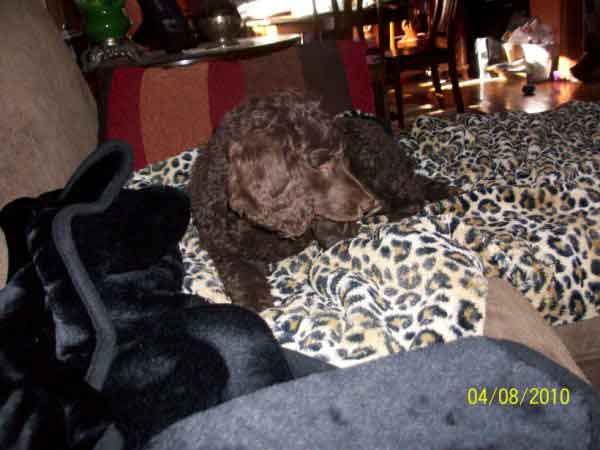 "This will be my life of LOVE ;-)
with Neekuu & Dargo."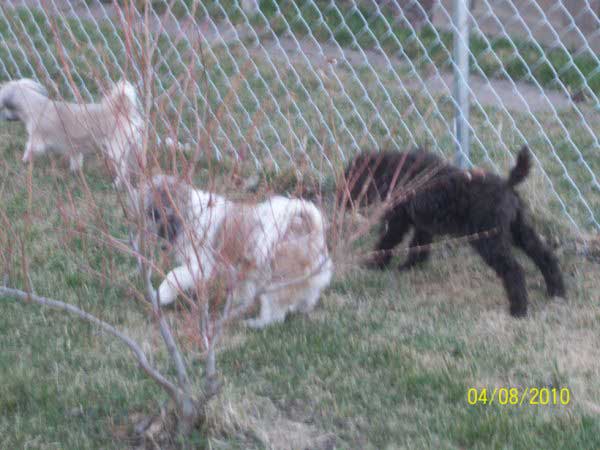 See other puppies like Royal Standard Poodles Brown - Sasha for sale I thought I'd develop the form below to help with pet updates. Here you can fill in the weight, height, and what you two/family enjoy doing together. Upon sending it, you will receive an email from me that you can reply with new pictures attached. Hopefully this will be an easy trigger instead of trying to find my email address.
Everyone loves to see your pages - honestly!