Royal Standard Poodles Black Kherty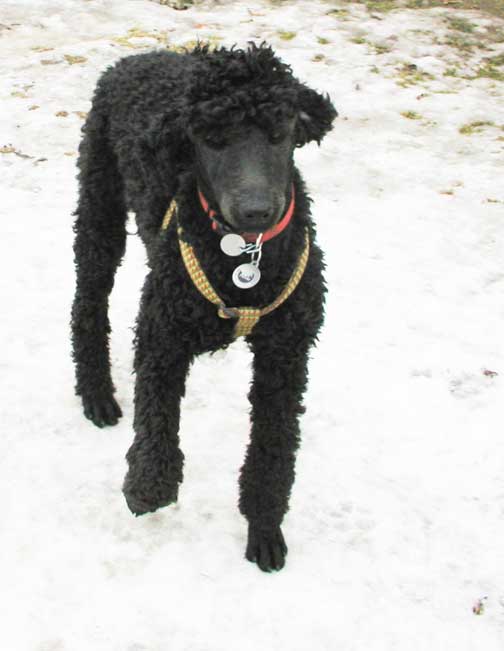 Kherty is a sweet girl. I am letting her go due to my criteria of keeping a breeding poodle for my Royal program has not been met in her becoming a larger standard. As a "Standard" Kherty should grow to possibly 45#. I look for at least 55# adult weight to include in my program, as sweet as she is, she's not going to accomplish that size for me.
Thus, I know she will bring joy and happiness to someone looking for her size :o) Kherty is fully "Potty Outside" trained, doggy door trained, come in and general commands met and will flourish with more training than what I have been able to give her. All vaccinations up to date/completed. 
Kherty plays and interacts well with all of my spoos, but a bit piddly submissive to my adult breeding dams yet. On her own or with fewer dams I can see this going away as she gets older.
Tracking Kherty: