Royal Standard Poodles GxV 2019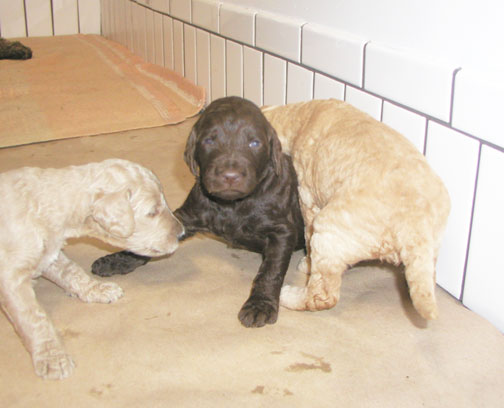 Geo x Vyke Royal Standard Poodles GxV 2019 pups born 4/17/19, ready for homes June 12, 2019. Austin preferred fly out, Houston Saturday June 15 cargo possible with friend Sue D'Antonio. These pups grow so fast, if coming to take as carry-on must be June 12th, too big each day that goes by after that! Picture updates will be next 5 wk 5/22/19; next 7 wk 6/5/19.
*Travel Plans - Try to find direct flights where possible.*
Geo had 5 Males + 5 Females = 10 - Males; 1 Black/Red Phantom, 1 Black, 1 Brown, 1 Red/Apr, 1 Cream + Females; 1 Brown Agouti, 1 Black, 1 Brown, 2 Cream I will be watching for any umbilical hernias in the coming weeks, some don't show up until 5 wks old. If found I may decide to repair around 6 wks of age, where pups are ready and healed by going home. If NOT large, I prefer customer to do...best to have repaired when getting pup fixed (if needed, could close on it's own)...3 wks old 5/8/19 NO noticeable UH's, still may become.
2 Females left For Sale
Tracking Geo Royal Standard Poodles GxV 2019 Puppies: 


3 wks old micro-chips (mc) inserted
Toenails clipped 14 days old, Pyrantel deworming 2 wks old
Toenails clipped 6 days old
Full Tails and due claws :o)
Born 4/17/19
Remember, start at the bottom and scroll up as they grow up onto the page in the coming weeks :o)
* Royal Standard Poodles GxV 2019 *
Check out some great dvds on how a breeder may do their best to bring you A Perfect World pet > Puppy Culture or Puppy Puzzle 
---
Next is the 5 wk update Wednesday 5/22/19 where puppies will be reaching, reaching, reaching out into Blue Bonnet Park :o) ...stay tuned...
* Get your NUVET order in today! *
Females - 2 left For Sale
Chosen at 6 wks of age to know what colors will be available

Each litter I choose a theme to celebrate in creating their names until chosen by customers. The names this time are after Scientists
,

in honor of my scientist friend Sue D'Antonio who got me here to TX. Look for them to have their scientist temporary name in individual pictures with some knowledge of their accomplishments. Micro-chips now inserted (mc).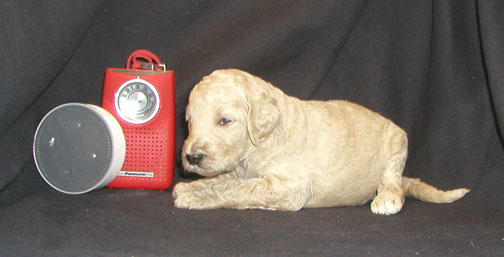 FOR SALE: "Hedy" is an Apr/Cream female - mc 7841 wt 3 wks 2.8 lbs; The story of Hedy Lamarr, the Hollywood beauty whose invention helped enable Wi-Fi, GPS and Bluetooth. Hollywood actress Hedy Lamarr, "the Angelina Jolie of her day," was also an avid inventor and the person behind advances in communication technology in the 1940s that led to today's Wi-Fi, GPS, and Bluetooth. http://www.women-inventors.com/hedy-lammar.asp
*
FOR SALE: "Temple" is an Apr/Cream Female - mc 1150  wt 3 wks 2.2 lbs; Scientist Temple Grandin, an autistic individual, developed many of the current cattle yards designed to calm cattle with her unique spiral shoots. A great movie out on her titled after her. https://www.youtube.com/watch?v=bnI_Y8PyTHM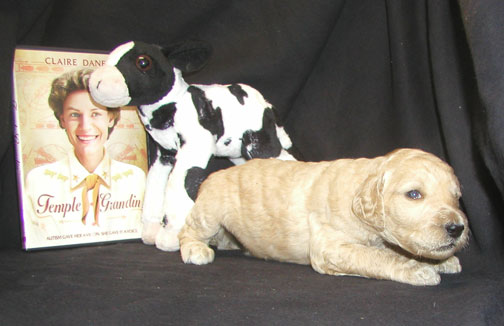 FOR SALE: "Curry" is a Black Female - mc 5766  wt 3 wks 2.8 lbs; Marie Curry's work with Uranium, brought her to the science of the atom and radioactivity...discovering the new element Radium.   https://www.youtube.com/watch?v=_FSiGWCX09s
*
FOR SALE: "Katherine" is a Brown Female - mc 6714  wt 3 wks 2.6 lbs; Katherine Johnson is an African-American mathematician whose calculations of orbital mechanics as a NASA employee were critical to the success of the first and subsequent U.S. manned spaceflights. https://www.youtube.com/watch?v=8g3AvxrVTic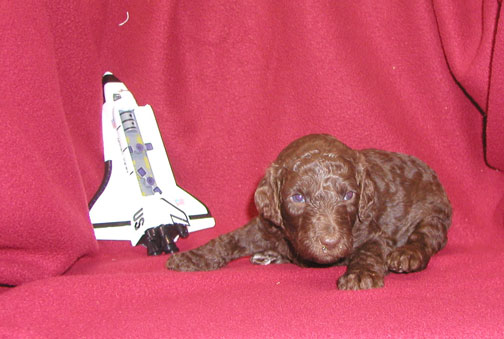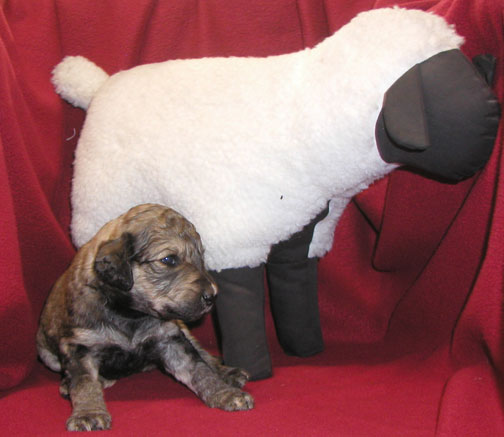 FOR SALE: "Dolly" is a Phantom Agouti Female - mc 8564  wt 3 wks 3 lbs; Dolly was the firs cloned animal, a sheep's mammal gland was used and on Nov. 21, 2017 Dolly was born...named after Dolly Parten. https://www.youtube.com/watch?v=RAESNAYwTfk
---
Males -

SOLD OUT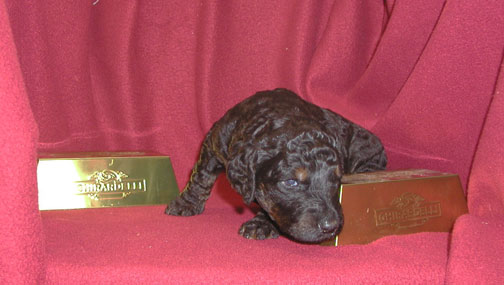 SOLD: "Archimedes" is a Phantom Black with Red markings Male - mc 0818 wt 3 wks 3.4 lbs - TA > Minot, ND; Archimedes started the exclamatory word Eureka! by discovering the theory of how to establish the weight of a gold crown as pure gold, https://www.youtube.com/watch?v=ijj58xD5fDI
*

SOLD: "Jacob (Oni)" is a Black Male - mc 7259 wt 3 wks 3.4 lbs; DP > Cathedral City, CA. Jacob Bernoulli discovered how air can work to lift objects off the ground, establishing the theory of wings on airplane and similar functioning flying objects. https://www.youtube.com/watch?v=WWTR6emnvu8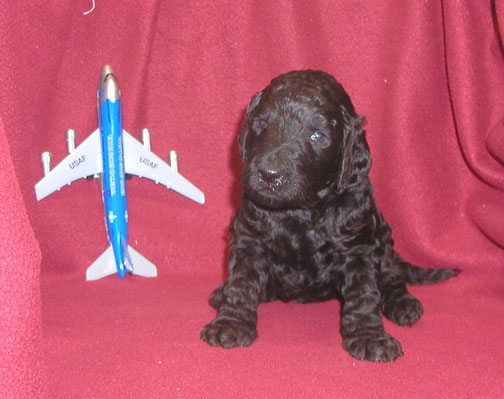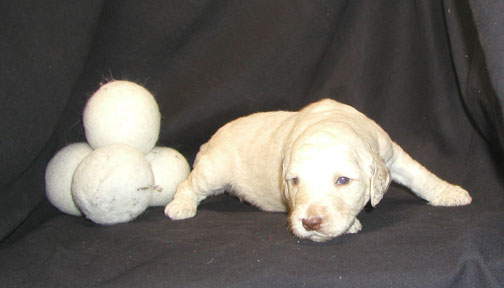 SOLD: "Eli" is a Cream Male - mc 3715 wt 3 wks 2.6 lbs, 3.5 wks old UH now noted; NC > Blairsville, GA. Eli Whitney, a mechanical engineer, developed the mechanics of the Cotton gin and many other working mechanical machines   https://www.youtube.com/watch?v=xowMzzKywog
*
SOLD: "Isaac" (Soda Pop will be new name) is a Red/Apr Male - mc 2647 wt 3 wks 2.6 lbs  - KW > Crow Agency, MT.  Isaac Newton is most visually known for the dropping of an apple coming to the theory of universal gravitation (gravity), Newton developed the three laws of motion which form the basic principles of modern physics...and many other theories https://www.youtube.com/watch?v=et0YUY4DMYQ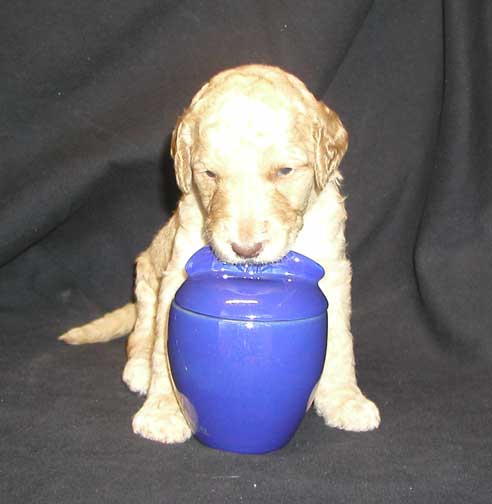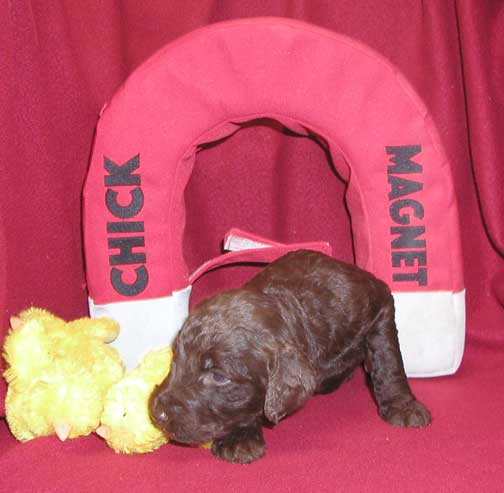 SOLD: "Nicholas" is a Brown Male - mc 4622 wt 3 wks 3.4 lbs; ST > Houston, TX. Nicholas Tesla (also where Tes I. claimed her current name) was a great scientist who worked with Thomas Edison, acutally developing the two way flow of energy in light bulbs and worked with electromagnetism...Nicolas will be a chick Magnet ;o) https://www.youtube.com/watch?v=92DodP2H_Ag
---
Oh so soon you can come to visit to choose us, then take us home ;o)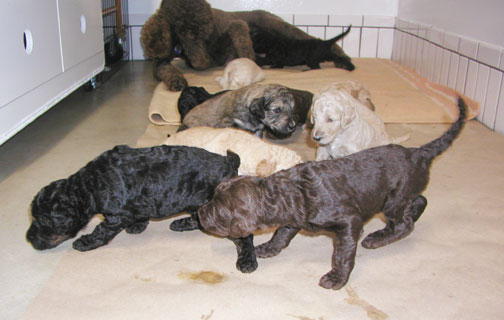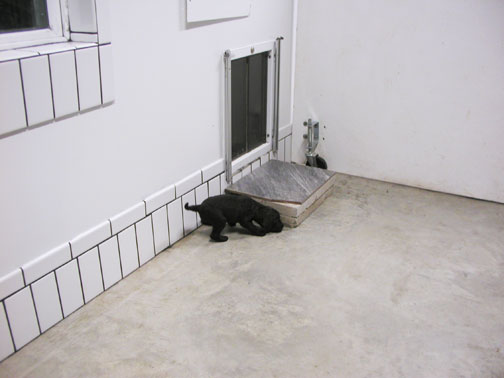 We're rally plying more, Tes added toys today, and look at us reach into the wing to find the doggy door. Tes will soon set it up and teach us to go in and out on our own, to learn to potty outside - Woo Hoo!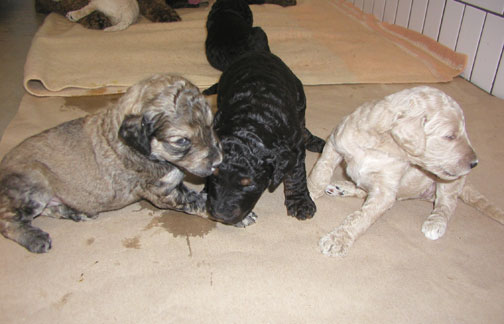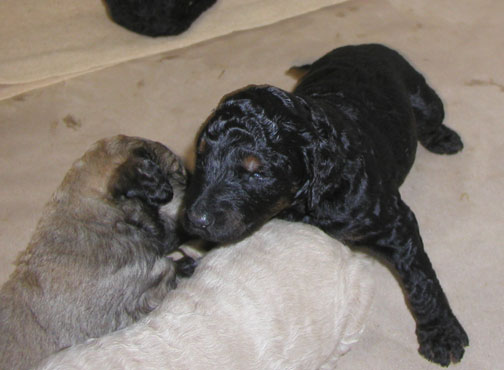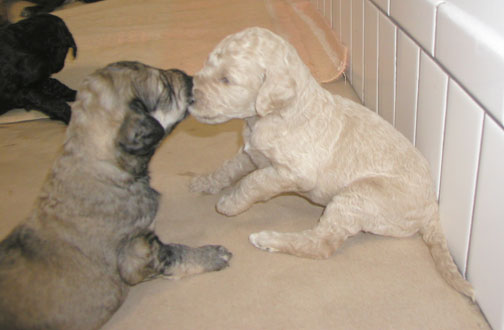 Learning to potty on paper, starting to play with each other, Oh a nose?!?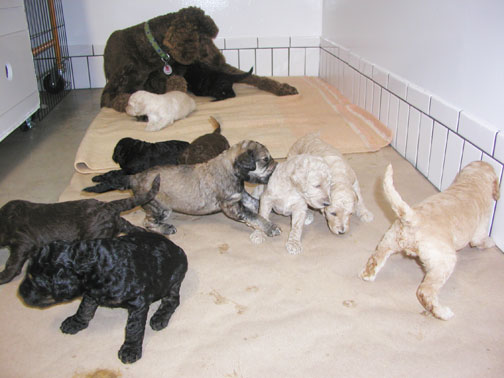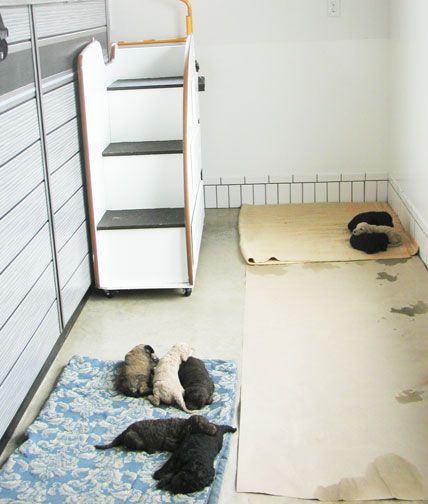 Tes has now moved us into the wing just before we turned 3 wks old today, giving us a WHOLE lot more room to reach as we grow, scoot around, and make noise! If momma wants to get away from us she can climb up the steps to the ramp...but most the time she's with us :o)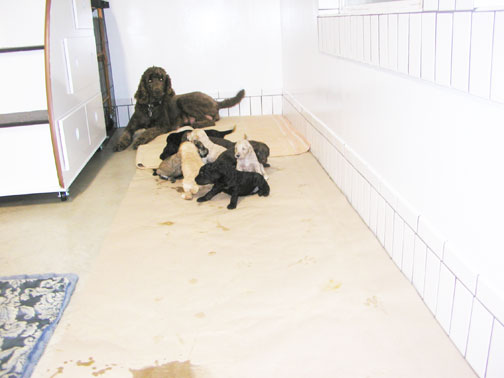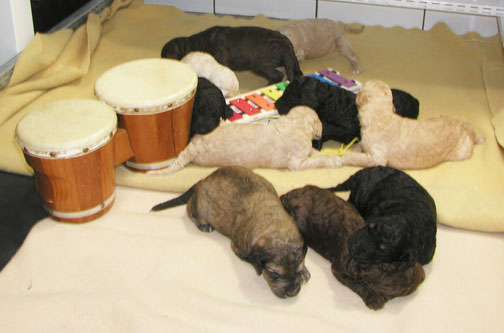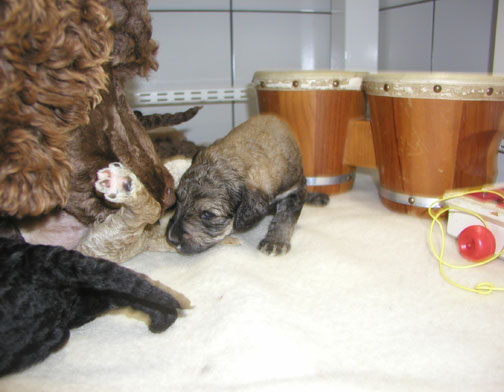 Going into the 3 wks of age, our ears are opening up and we're starting to make music for Tes, learning about our environment, and where is that momma? OH, Hi there :o)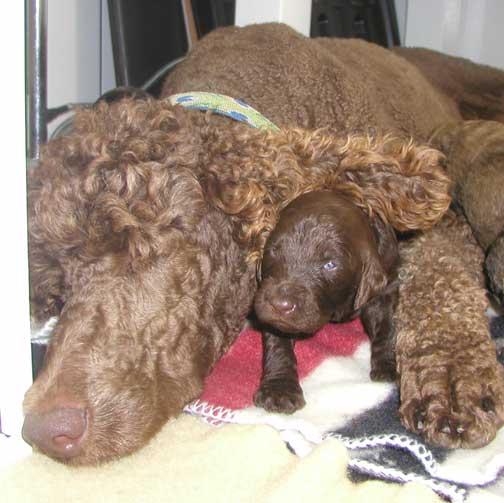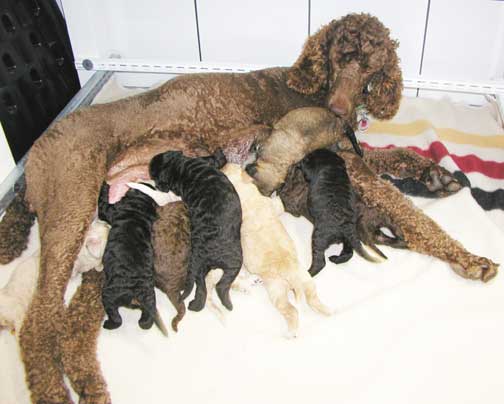 NUMMY Nummy ;o)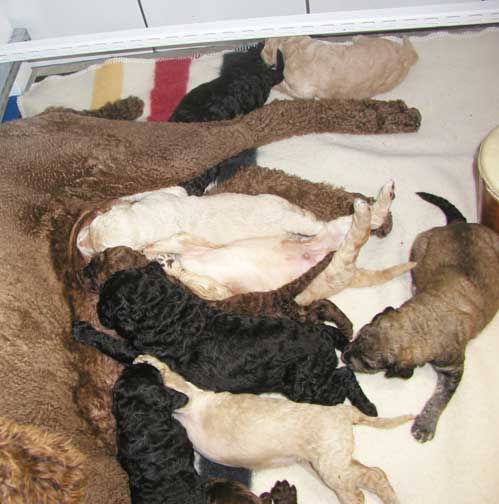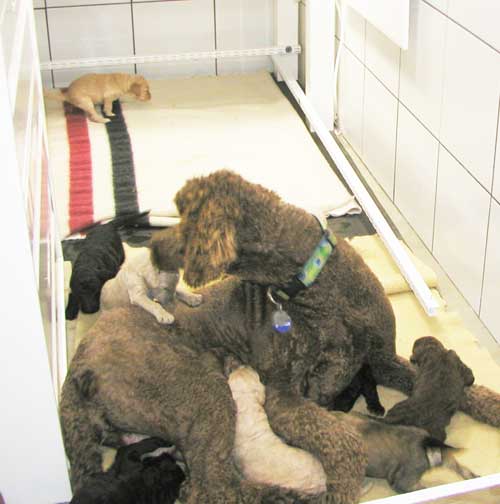 Reeeeeach...legs are underneath us now :o)))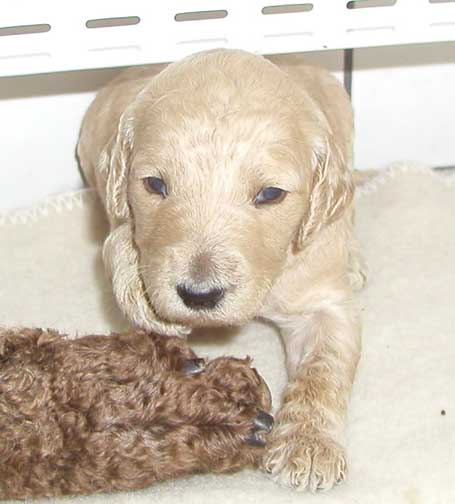 The variety of Red, apricot and cream pups...with our eyes opening :o)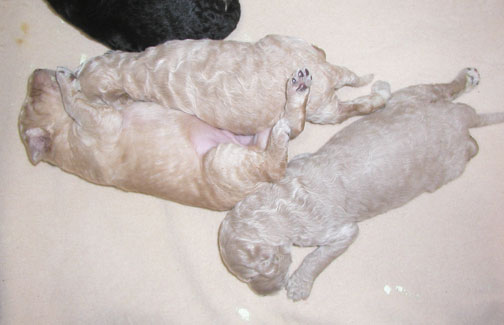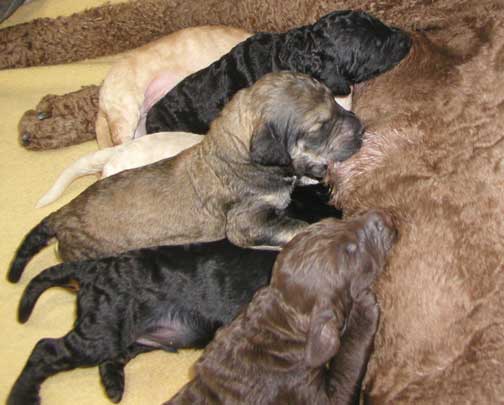 Momma Geo has LOTS of good milk - Woo Hoo! Grow, grow, grow....zzzz...I'm the black and red phantom male...zzz...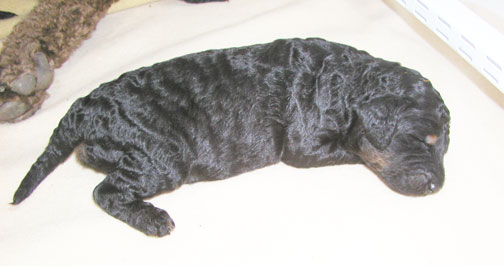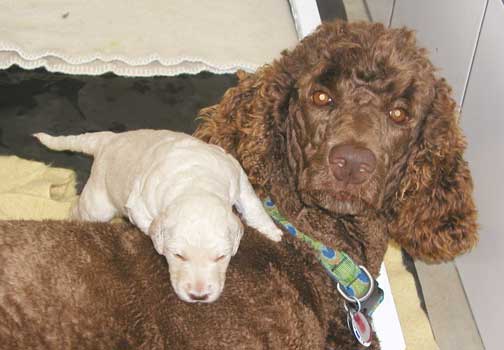 Oh, oh, our eyes are squeaking open...look momma!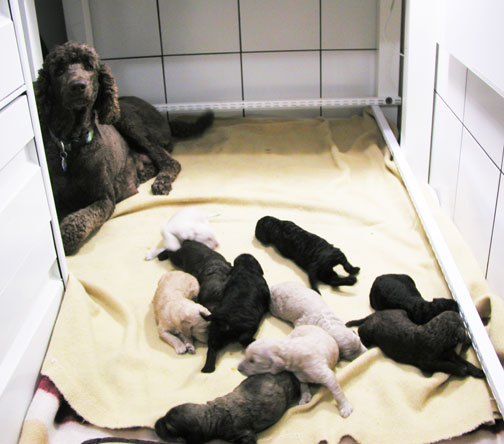 LOOK! Tes is showing how we're going to start reaching as we get our legs underneath us...some of us our eyes aren't quite open, yet we can sure scoot now...where's that momma? SNIFF, come on guys, over here!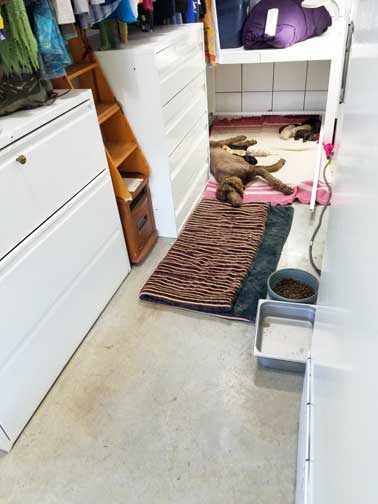 n...nurse and zzzzzz...and grow...and love...and snuggle....zzz....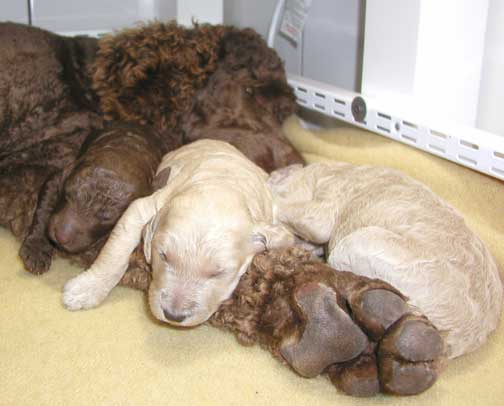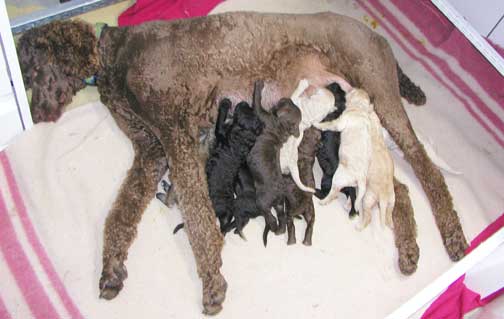 Above, we're going on 2 and 3 wks old...oh soooo growing fast...8 teets, 10 puppies...LET ME IN :o)))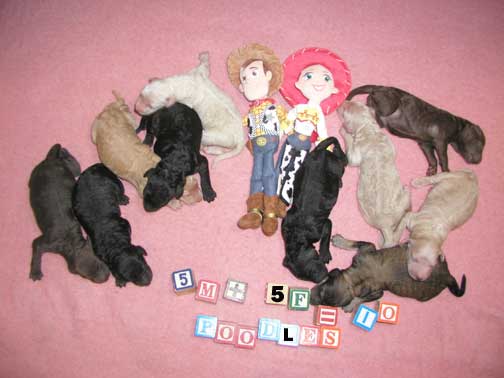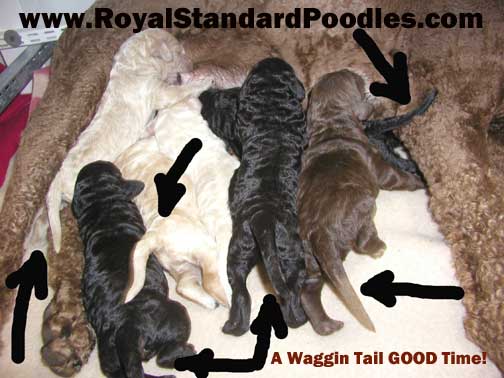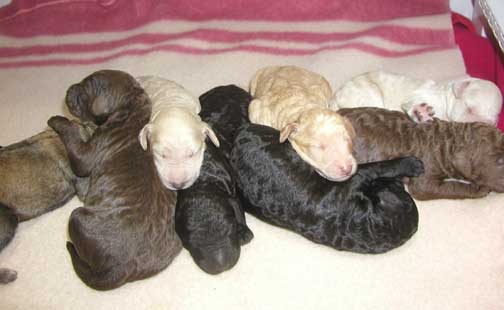 Puppy pile! Tes is dropping the temps, it's around 76 degrees in here now. The heated pad underneath is shut off to bring them together for momma to circle around. The bodies are strengthening, growing, being nourished as Geo is doing great :o)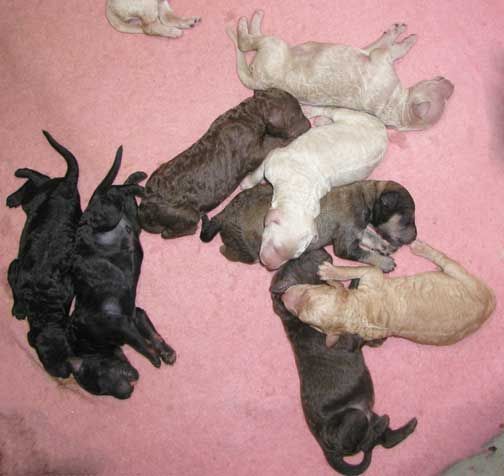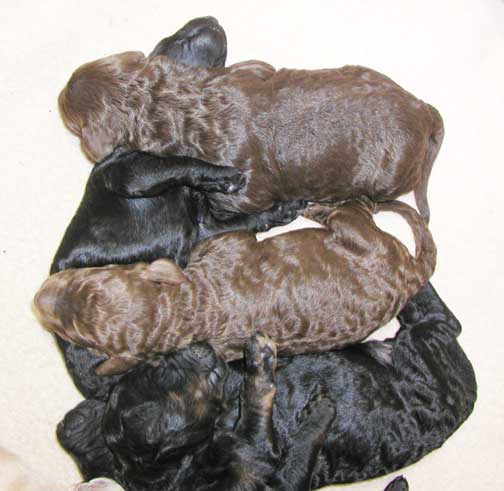 Brown Male on top, Brown Female below him...the warmth of their bodies feels good ;o)
* Royal Standard Poodles GxV 2019 *
Two Browns, a male and a female...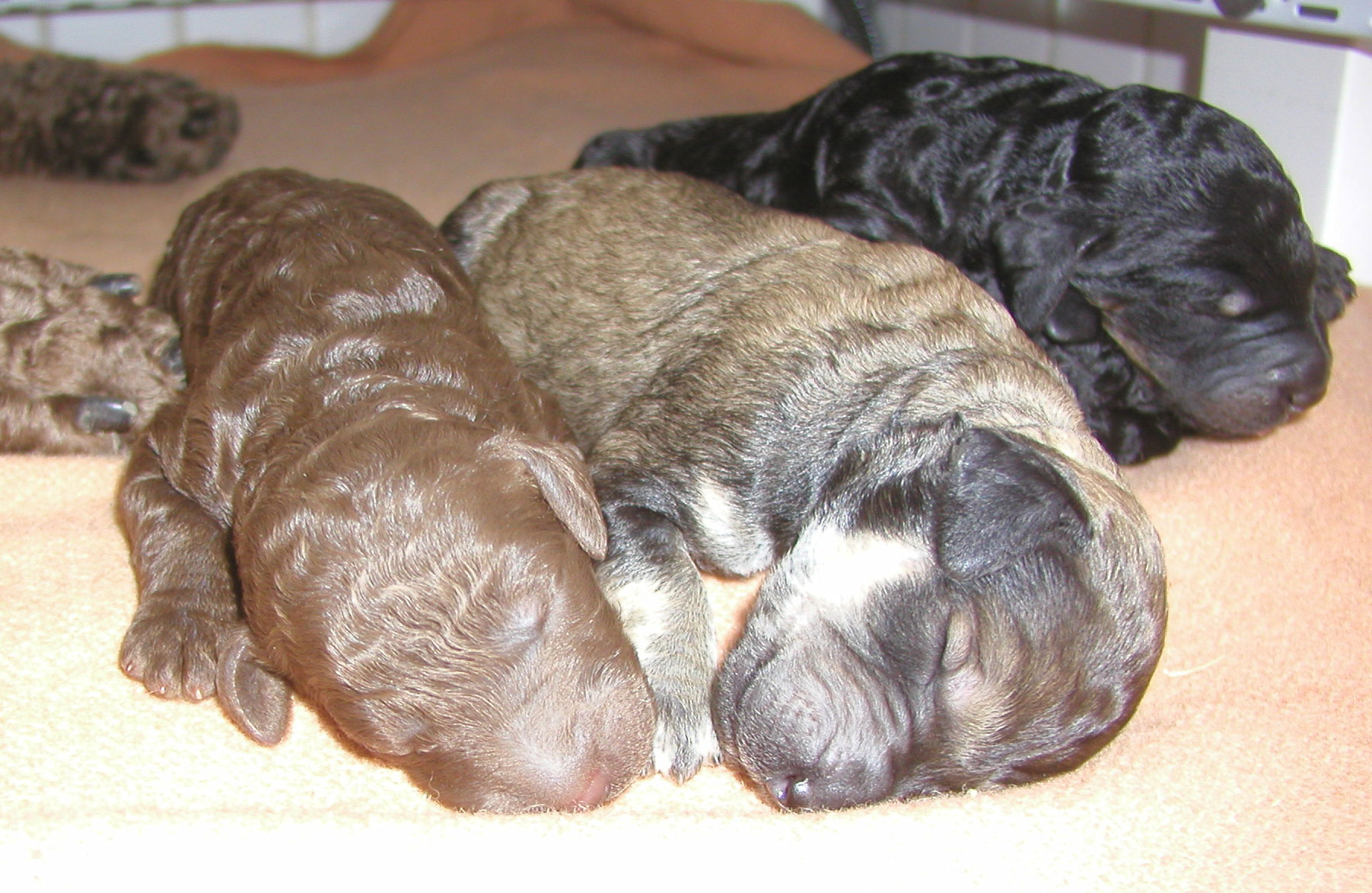 Ahhh, your my sister...cuddle...
*
Two cream pups have dark noses...the Red/Apr and other cream pup has lighter noses.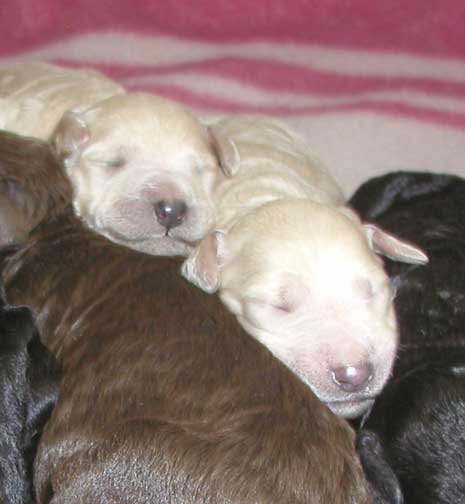 Above we have the male Black/Red phantom Male next to the Black Female.
* Royal Standard Poodles GxV 2019 *

We grow so fast and smell so well, we become scooters fast until we get those legs beneath us!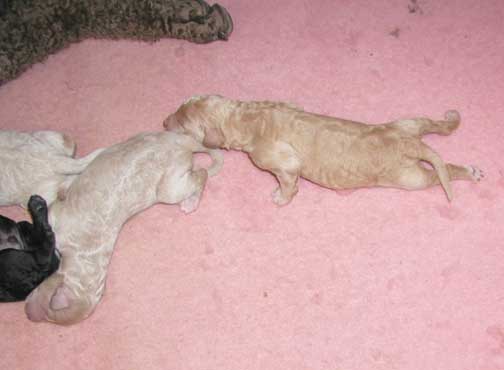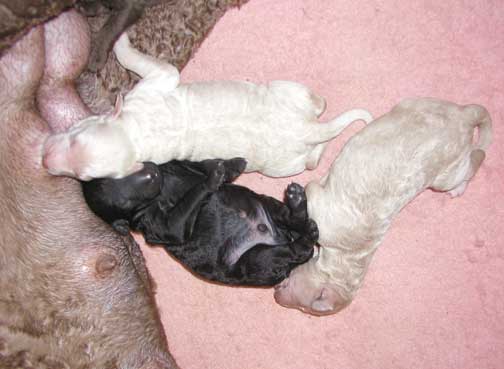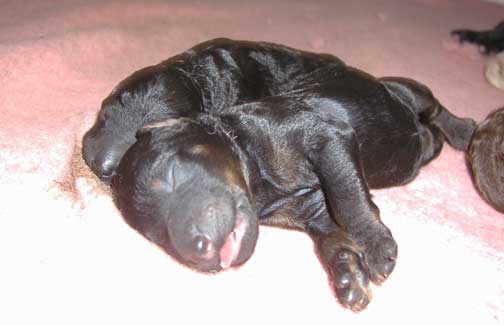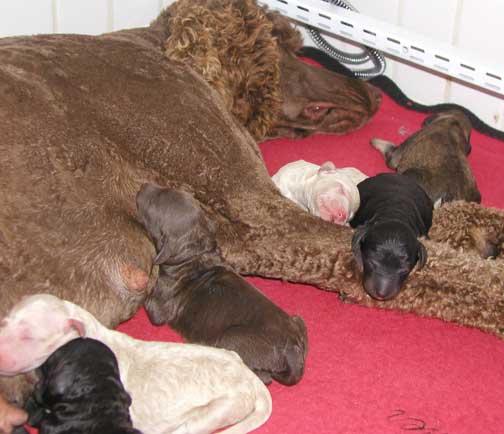 There's always time to nurse nummy nummy and time to zzzz....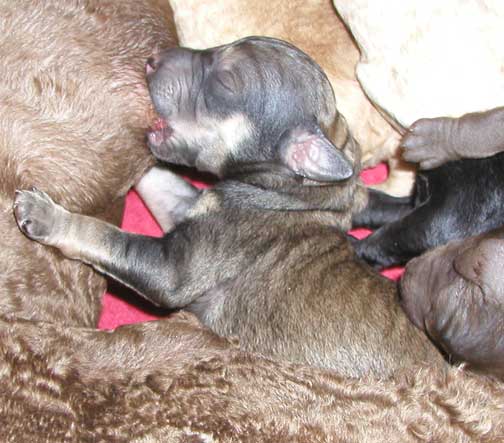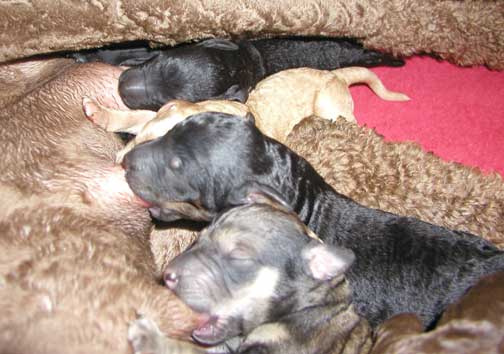 It's a puppy pile! One wants to keep the temps just right that they aren't too hot spreading all over that momma Geo can circle around them to lay down and let them nurse :o) With the warmth here in TX, it's nothing like my concern in MN where I thought 80 degrees was hot....I've become use to it now...LOL, how my life has changed ;o)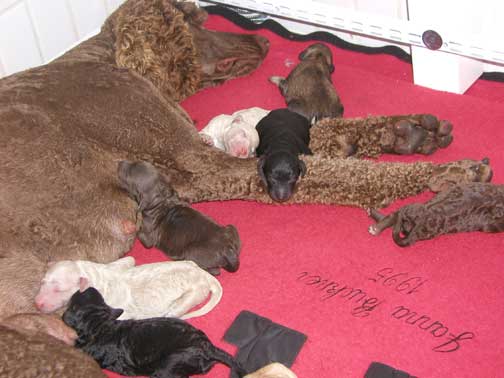 The milk is flowing beautifully to grow these pups FAST!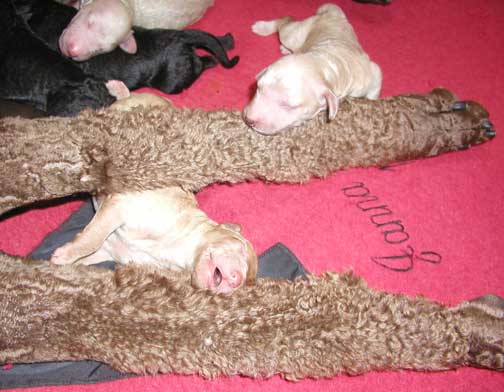 ALWAYS time to snuggle in and zzzzz....what puppies do best...zzzzz...and nummy nummy nurse ;o) Their first sense is smell. They come out ready to smell for the nipple and start nursing. In 11-14 days the next sense is the opening of their eyes, then around 3 wks old their ears open up to start hearing sounds...at which THEY start VOICING sounds to let me know things aren't as they use to be...Quiet...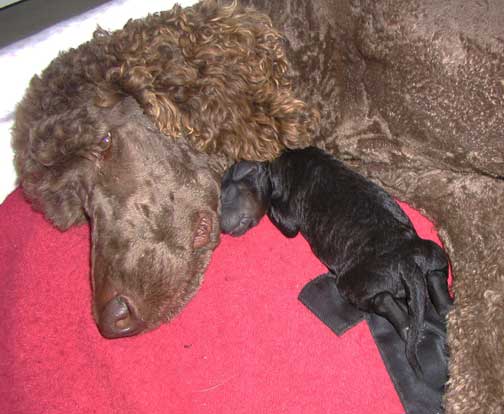 Take a look at some of the pictures with their ear leathers back, one can see they're closed down tight.

What they do sense, are vibrations, thus I do everything I can to keep life relaxed and calm for them :o))
* Royal Standard Poodles GxV 2019 *

"Yeah, I think I'll turn around...I smell the milk behind me :o)"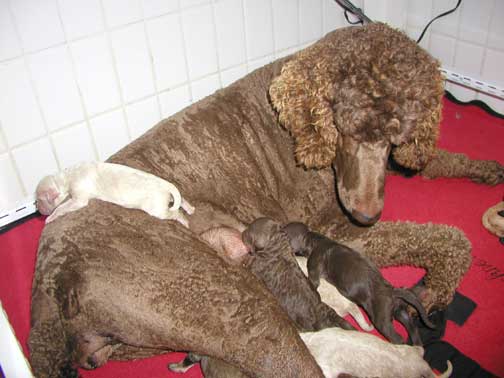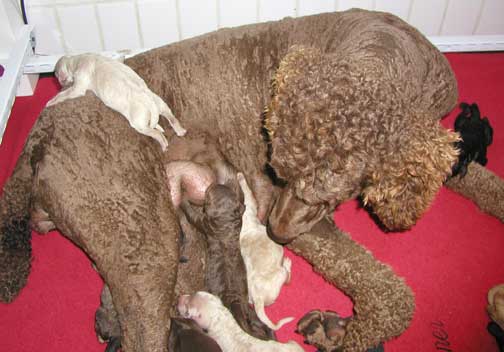 As pups cannot pass their bodily fluids yet, it's momma Geo's responsibility to lick them, warming them, creating their passing of fluids until it becomes a pup's natural excretion. Cream puppy says it's suppose to be better on the other side? That's at 3 days old!
*
I'm soooo happy I did not dock tails or remove dew claws, usually done at 2-3 days old. Why? The past 14 years, it was not uncommon that I would lose a pup from the stress on having it done (and other variables)...that's why I always wait one Week Through The woods of Mother Nature to let people know numbers. This gave pups the opportunity to not have stress and keep focused on their nourishing milk to help them recoup - and they're ALL doing GREAT:o) 
The black and red Phantom Male below is the only male phantom.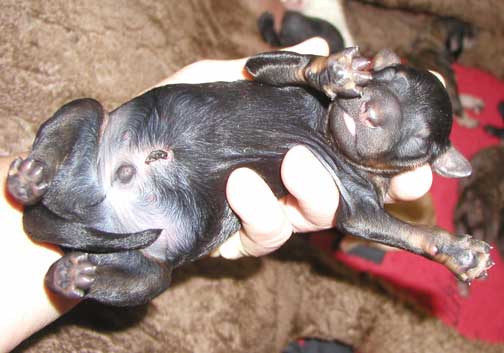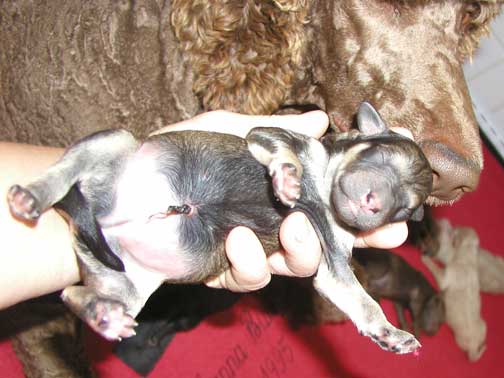 This is the only brown agouti female a day old, umbilical drying up and shortly falling off. Look at that tubby tummy already ;o)
Momma Geo is doing great and has good milk for them. When I occasionally need to pull a pup off from nursing, the milk pours out of their mouth, thus I see she's doing great as are they...and I am always checking teets to assure they're all being taken down so mastitis doesn't occur. 
*
It's vital that pups begin nursing within the first hour to get their colostrum to help their immune system. The picture below, 3 new pups, the motion and nuzzling of the pups starting to nurse help bring the other pups forward to be born...and, I of course, can see their doing well in just having been born :o)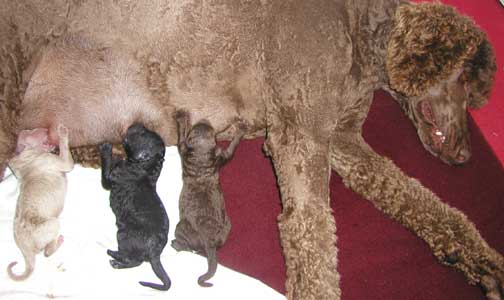 Large brown female first pup born :o))
In raising Royal Standard Poodles, I hope to share a bit of what I do to bring you your next pet :o) My bedroom must be heated to 80 degrees as pups just come from the womb and they have no way to monitor their bodies being just born, especially the first week Through the Woods of Mother Nature. Wool blankets are used to wick away moisture and keep them dry and warm. I have a variety of colors, to make a  more colorful page for you ;o)

*
If you're interested in one of my pups, please fill in the form below. I would look forward to hearing from you :o) See my Customer page to observe how many have grown with their loving families.
Royal Standard Poodles GxV 2019