Standard Poodles Red and Brown 

updated 02/26/2019  [pj]
Standard Poodles Red and Brown; now Red Jasper has joined the family with Brown Jada. The cute napping one is red Jasper and I am the sophisticated brown lady, Jada.  We are at our home in Stillwater, MN. 
   To see more of "A Perfect World" Red offspring see Monniet at https://www.instagram.com/monnietpoodle/
We are determining which is our most favorite place, the kitchen - for all the obvious reasons or the sun spots - also for all the obvious reasons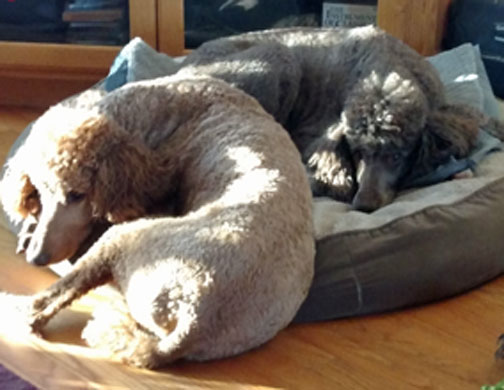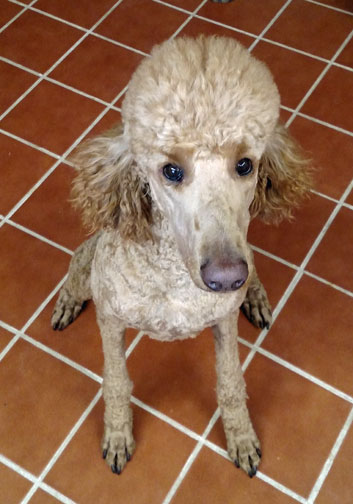 I have done some growing!
*
You may think this is a 'funny' look. What you don't hear is the parrot squawking, I mean talking, in the background!

At 10 weeks I have ventured out to the driveway.  Obviously I have to keep at least one eye on my human, one never knows where they might run off to should I dare look away, (for even One millisecond).  
*
I'm now 9 weeks old and taking advantage of Dad's warm, soft human leg pillow.  This is the life for Standard Poodles Red and Brown ;o)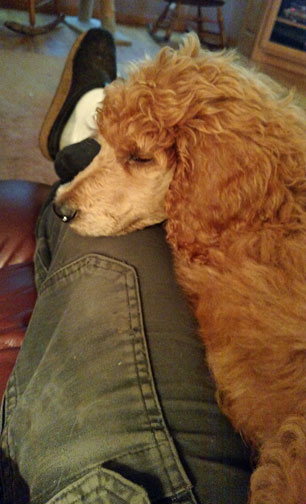 Now, I could have sworn someone called me.  Ah, decisions, decisions, do I get up and go to them OR start the selective hearing process early?
*
Red Jasper, that's me.   Here I am at 7 weeks old.  Coyly listening to what's going on around me....Standard Poodles Red and Brown have a lot of fun no matter what!!!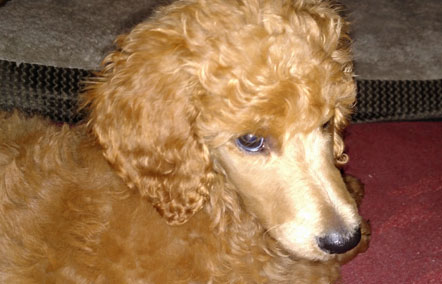 Hey!  Wait a minute, what is that furry red ball bounding toward me?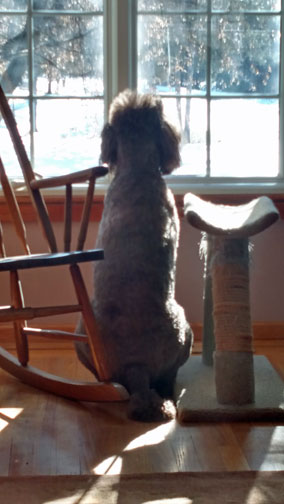 I call a snow day......  outside vs inside..... think I'll simply muse on it awhile...still waiting on those booties....
*
I know it's not four feet of snow; my four feet are still chilly however.  Christmas present request:  dog boots ;o)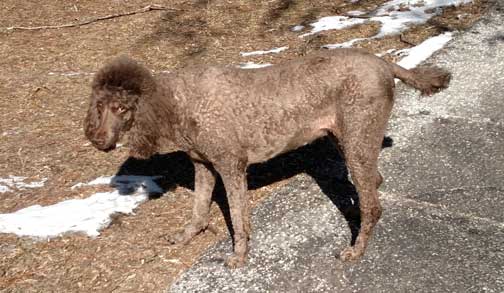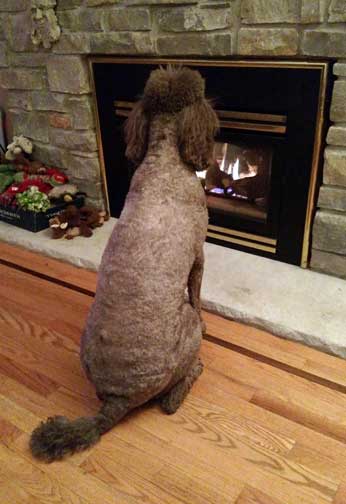 It is ever so nice by the fire.  Where can I order a toddy, please.
*
Come again?.....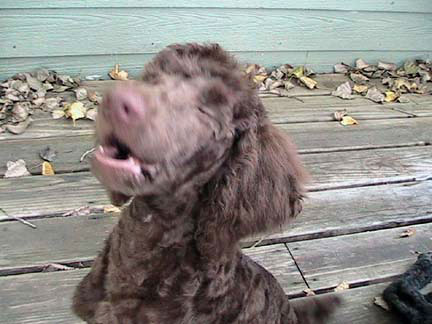 Oh my gosh, I never heard that one before and it is a real hoot.  Next, I'll be rolling over laughing.
*
You can put any words in my mouth right now.

Look at those cloud formations! That one looks just like a poodle...
*
I understand you like telling me everything.  I am a great listener.  Perhaps we should speak about a more equitable distribution level of those healthy dog treats in exchange for my soulful visage.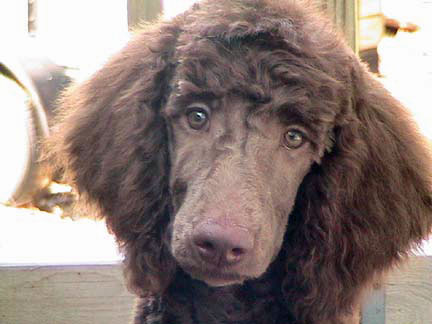 Unlike the actress Jada however, I have long legs I will grow into.
*
Born a rich, deep, luscious chocolate color, my humans named me after a famous and also beautiful actress, Jada.

Standard Poodles Red and Brown
Your first paragraph ...