Standard Poodles as Service Dogs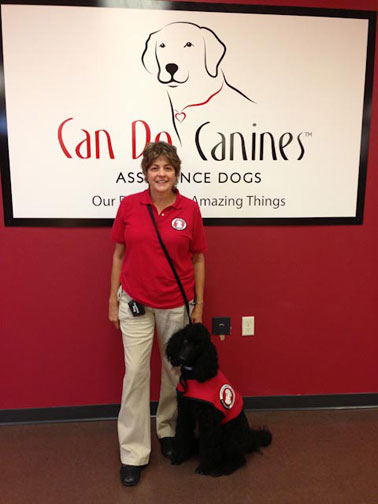 Standard Poodles as Service Dogs -I do not drop my puppy price to move my poodles if ever one or two have not sold beyond 3 months of age - I donate them to Can Do Canines in the Twin Cities...for their excellent service in providing help to those with special needs. Your questions and donations to this well deserved group can be found here > //http://can-do-canines.org/
Can Do Canines
9440 Science Center Dr
New Hope,  MN 55428
Ph. 763-331-3000, ext.111 coordinator
Last updated 7/14/16
I estimate between 5-10 percent of our standard poodles go to be service dogs whether purchased by individuals for their needs or by groups to be trained to specific requirements for their contacts.
Here you'll find customer service standard poodles from Royal Standard Poodles.com. I have many service spoos out there but few are able to share their pics...hopefully you'll enjoy those that are able to...and any feedback shared here:
7/14/16 Dearest Tes, I wanted to write you about my "Oliver". Oliver started training from 8 wks till now 6 months old. He picks things I drop up for me, he braces and balances me and never leaves me. I was on arm crutches from my disease for 5 yrs. With my trainer, I gave up the crtches! Yay!! He supports and saves me every day! Half of his training was instinctive and not trained at 3 months, he braced me with my MS. His intelligence is mind blowing! Thank You over and over. His gorgeous size and beauty and brains have surpassed any dog!! We train every day but every week with a trainer. He blows my mind every day! Thank You forever! Love GK
---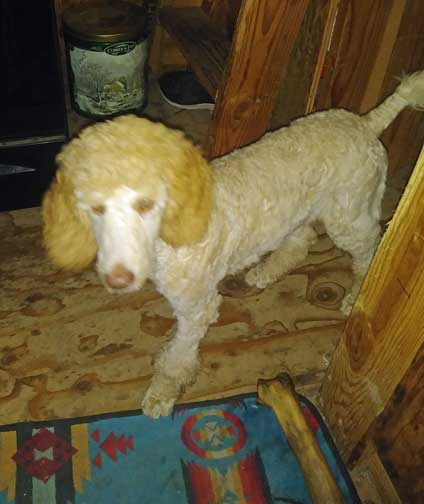 Soda Pop is being the Standard Poodle Service dog in Crow Agency, MT > Standard Poodle Soda Pop
---
Louie at home in Dunedin, FL helps out at the hospital nearby; 
Scully-Welsh Cancer Center Vero Beach, FL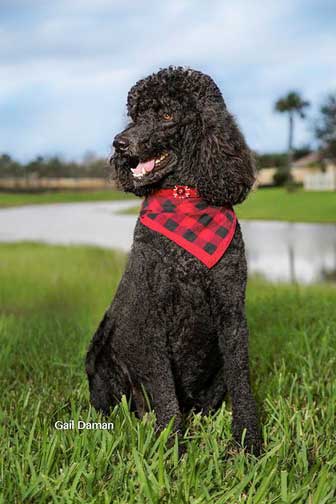 ---
click to see Royal Standard Poodle Java in MN below
---
Next we have Heidi who helped raise money with a naming contest at Can Do Canines.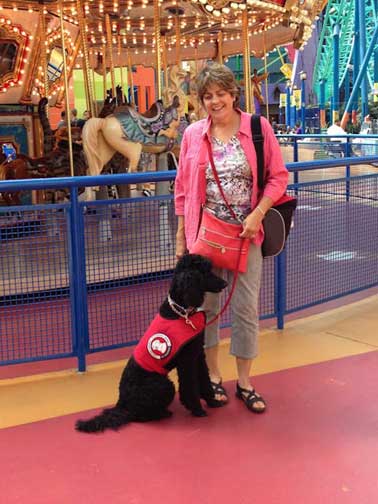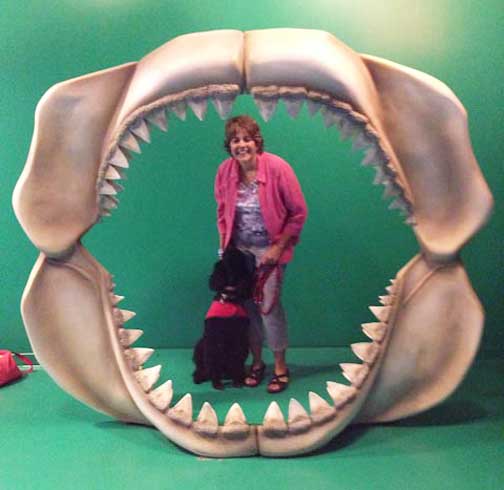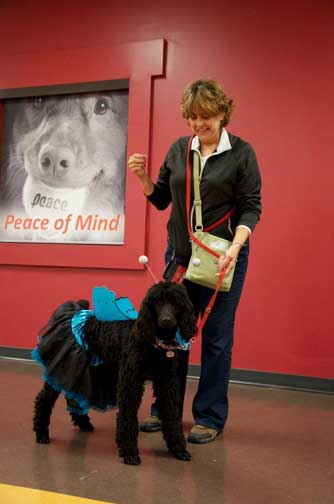 Heidi above is being trained by Sandy and showing off her stuff as well at the 2012 Halloween pageant.
Heidi is coming along awesome with her training.
She does all the basics and is opening doors and cupboards too.
She even takes my socks off at night.
She has been to many public places without any issues.
She loves to play with my pet dogs too.
She is such a loving dog. I will miss her when she is ready to go to a client.  
Hope, is truly being at service with her trainers during the2012 Halloween pageant.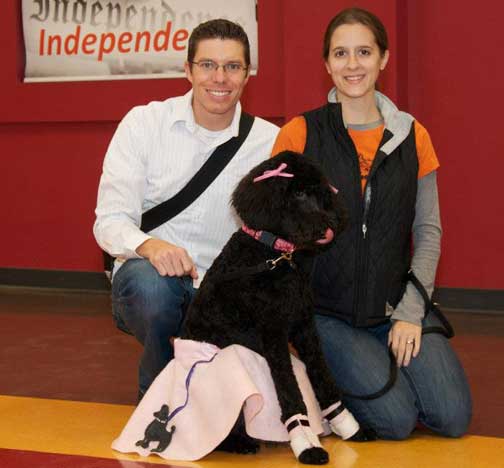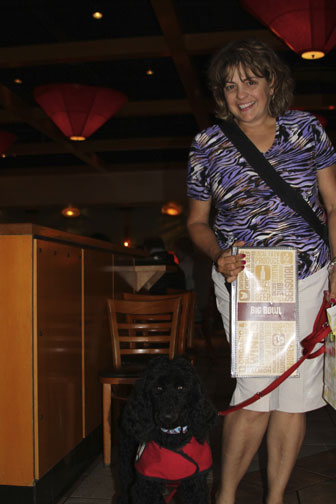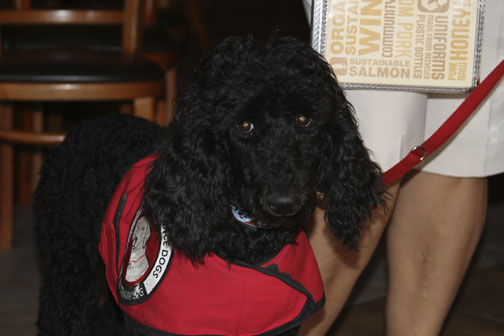 One of our pups, Hope, is at the Waseca prison in the Canine Can-Do-Canines puppy training program there and is doing very well.
*
---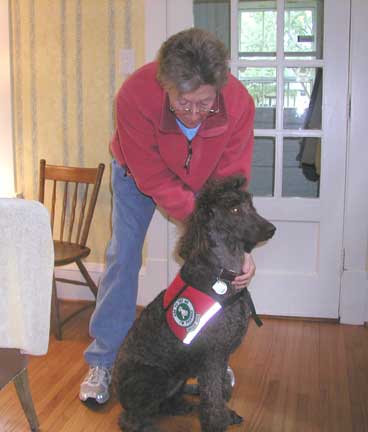 Odu as a service dog in St. Paul, MN.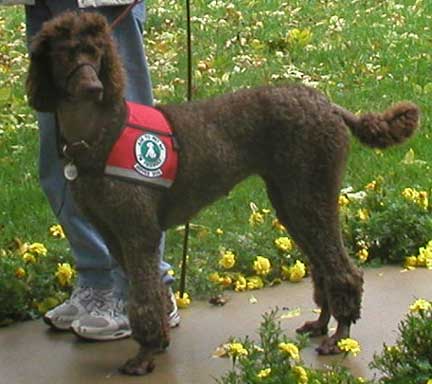 Service Dog Info at Am. Disabilities Act:

www.ada.gov/service_animals_2010.htm (copy and paste into search engine)
Service Dog Info at Delta Society: www.deltasociety.org/
*
Check out this link to see if their is a puppy available for you: http://www.royalstandardpoodles.com/standardpoodlepuppiesforsale.html