2013, 4 years old > 29 1/2 inch at whithers, 94 lbs

*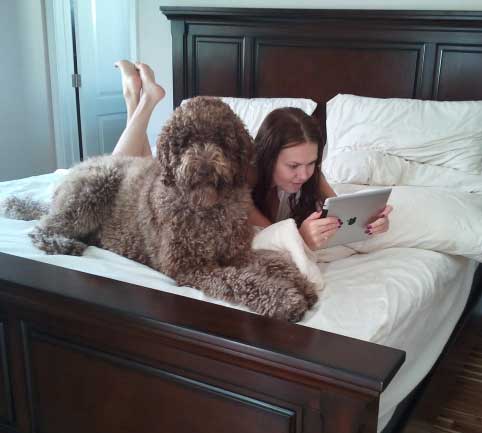 Whose bed did you say this was?
*
Just my size ;0)))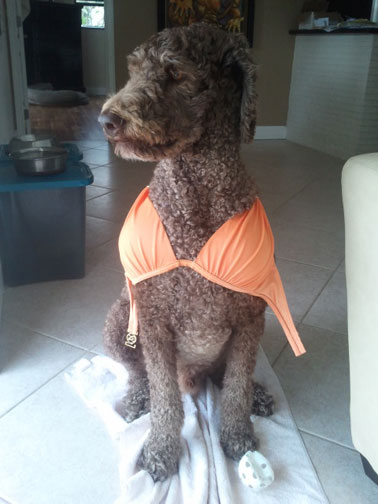 *
More pool time, my favorite spot :0))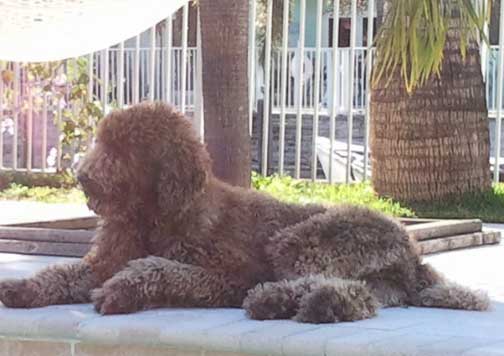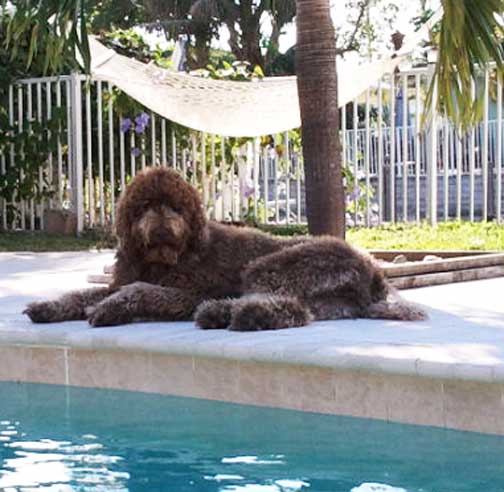 Not ready for the water yet.
*
Short hair, more time outside. :0p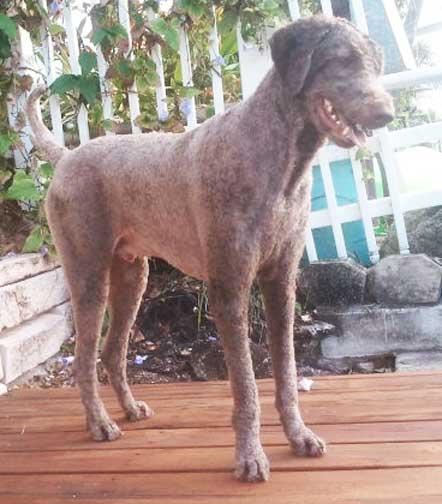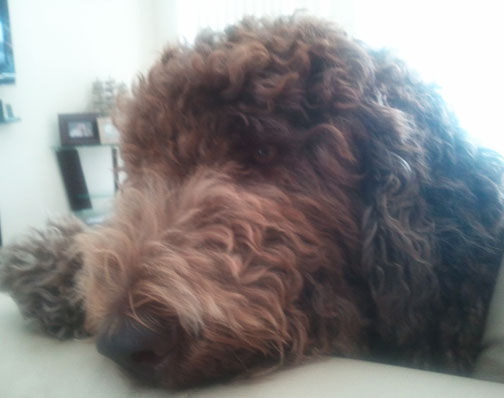 My updated mugshot after four years :0)
*
Staying in the cool house during the hot Florida temps.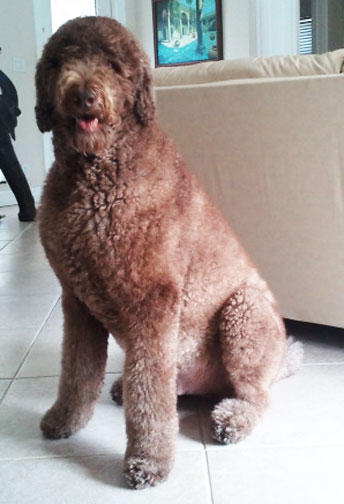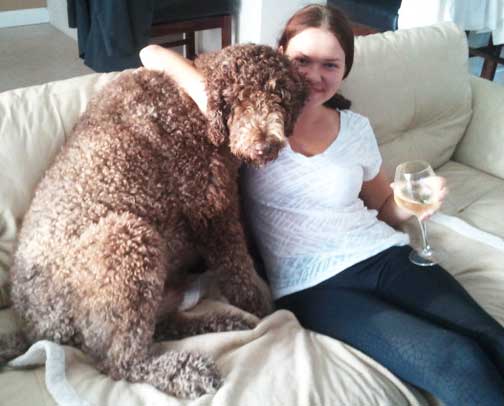 Chillin' on the couch with my new friend :0)
*
Mookie loves to do yardwork. I cut the brown palm fronds down and he carries them around the backyard to make sure they know they are headed for the trash collector.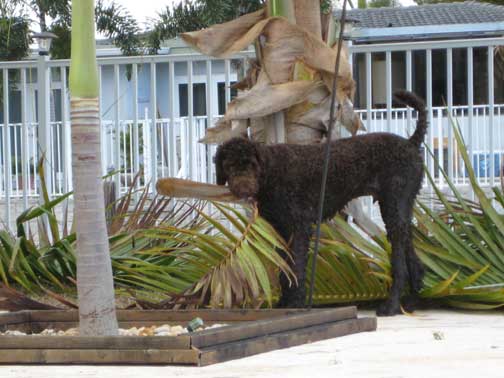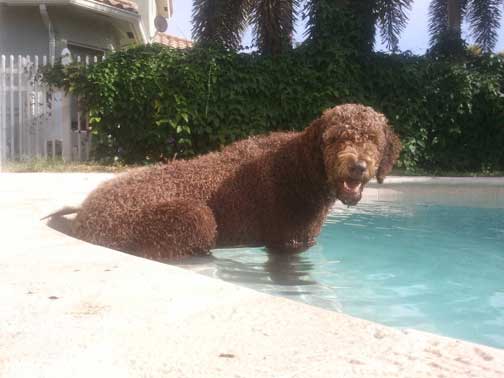 The water in the swimming pool has caused the step to shrink since I first came! I'm one Royal boy at 88#.
*
Now why doesn't he have animal channel on instead of football?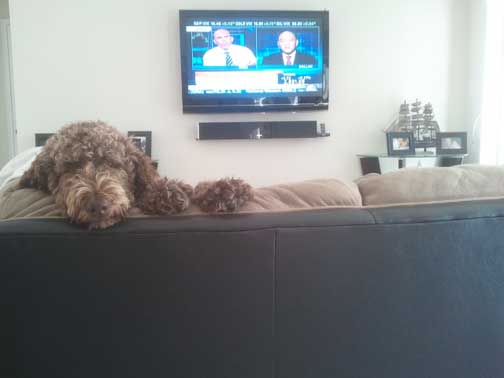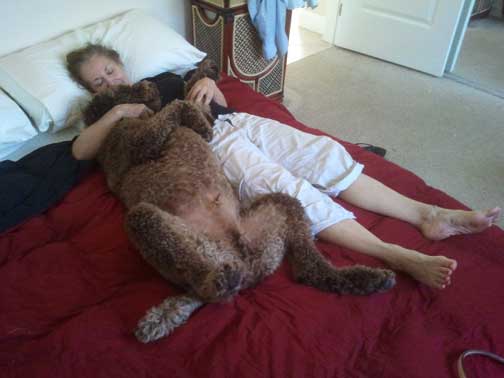 My 4 legs up picture ;-) I love when mom comes to visit from NY, she doesn't mind me snuggling one bit!
*
I'm the "Mookster" turning 2 yrs old this April - Wow how time flies! I weigh in at 88#.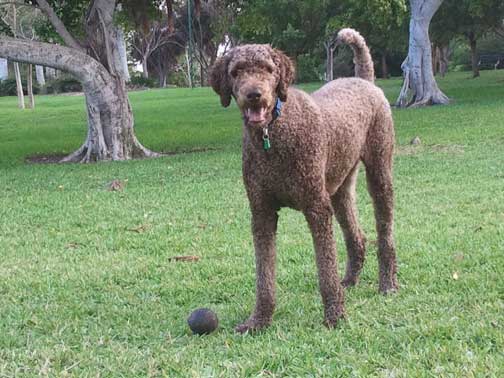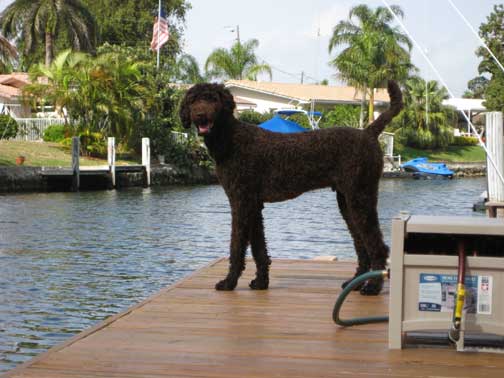 "I just got a fresh butch haircut-no more puppy cut for me!"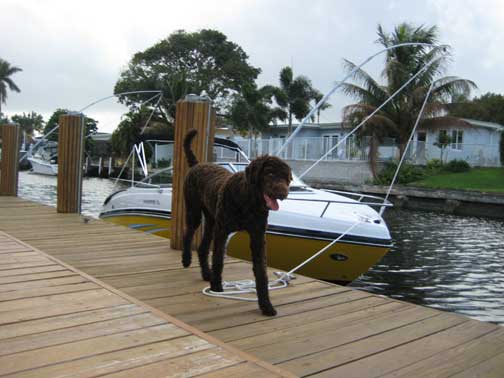 "I'm getting ready for my boat ride :-)"
*
"Ahhh, cooling down in this California heat :-))"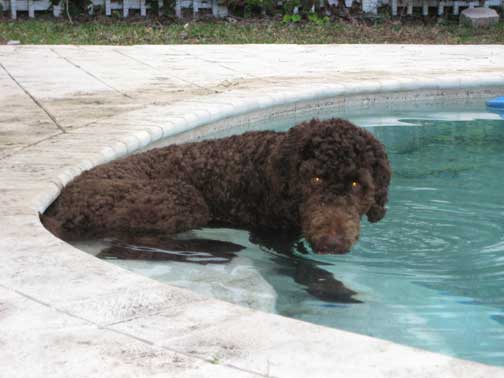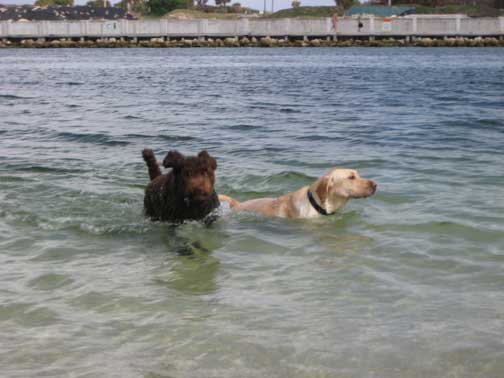 "My new friend Toneau and I love the beach!"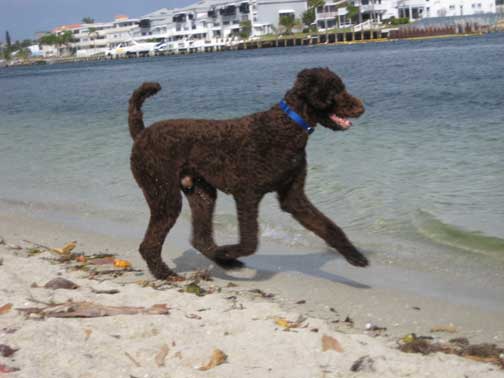 *
"The Royal bed is shrinking!" 6.5 months & a tall 60 lbs :-)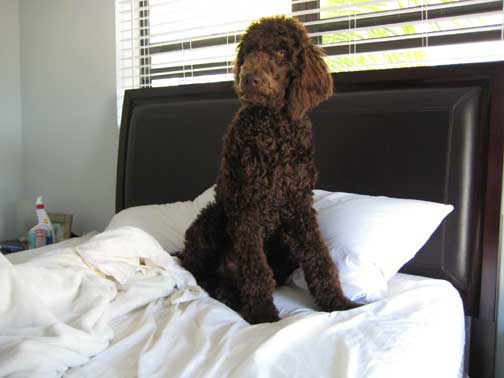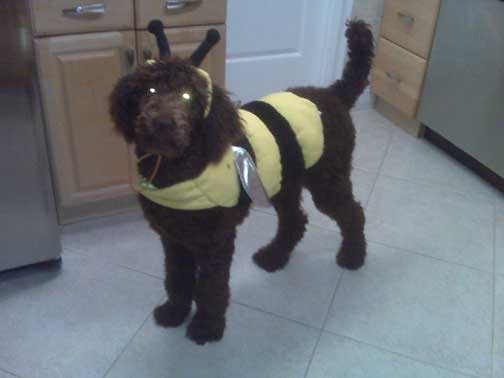 "Royal is what I'll Beeee for Halloween 2009!"
*
"I've been fixed."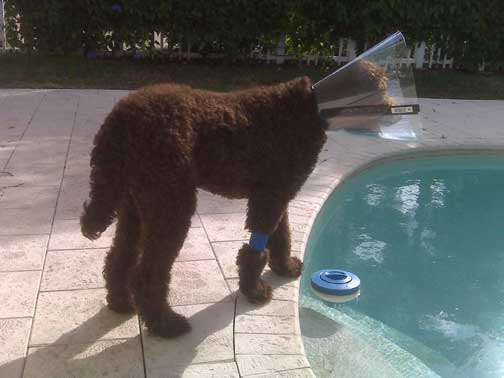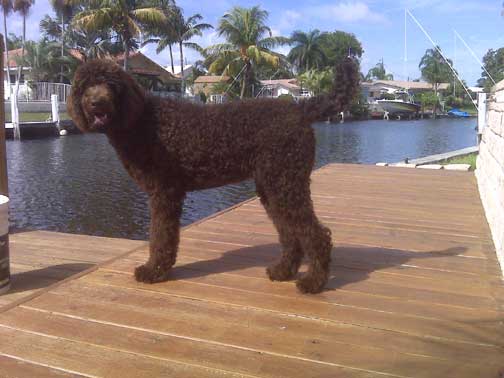 "The deck is where it's at here in Florida!"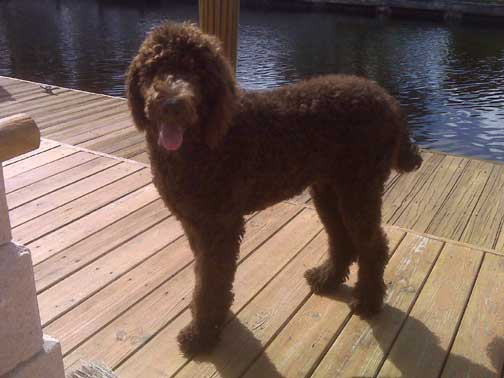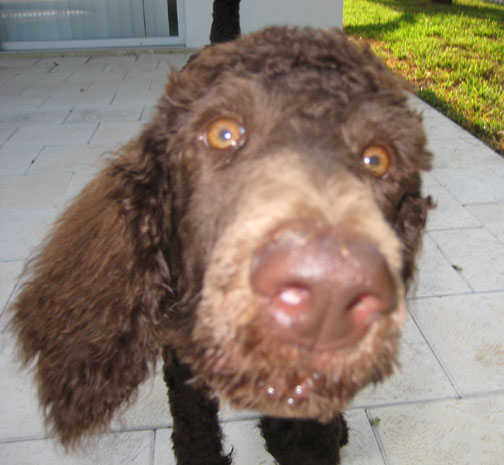 "After only 3 months of having me he says, 'How could I have ever lived without him!' I'm, growing fast - at 5 months old I weigh in at 53 pounds and now 23" tall at the shoulders.
I know exactly which rung on the fence is loose and use it to visit the next door neighbors in their backyard every day for a hello and a DVP lamb treat ;-)"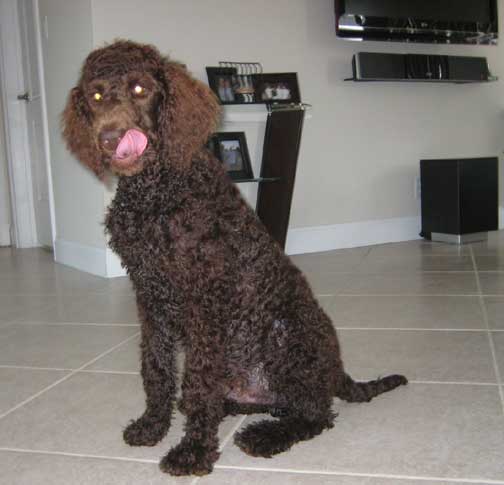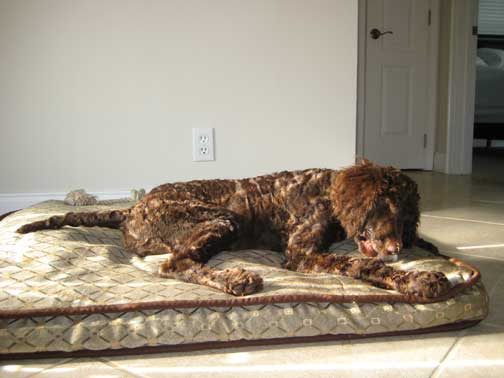 "I've got a new Royal bed...along with a great bone to chew on :-)"
*
"I, Standard Poodles-Large Brown Mookie, love to cool off in the pool and lounge on the top steps. I've become a strong swimmer in both the pool and the ocean. I know how to share :-)"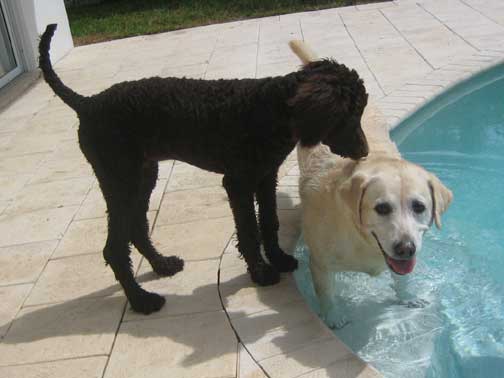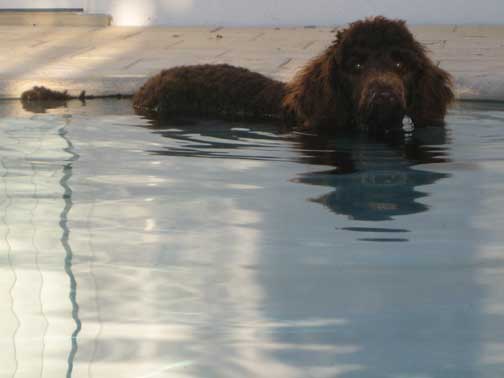 "This is getting to be great, especially in this Florida heat!"
*
"He's going to teach me to be a swimmer here in Florida!"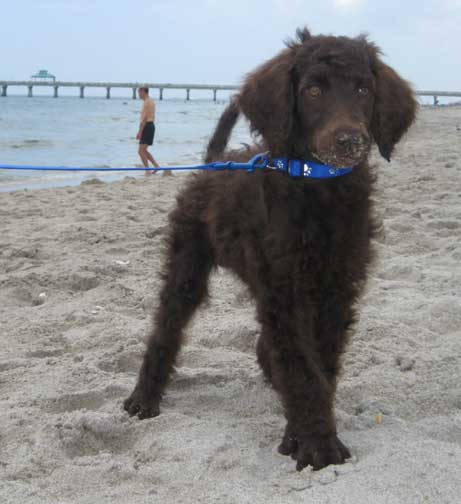 "This is my first time at the beach."
"Should I?"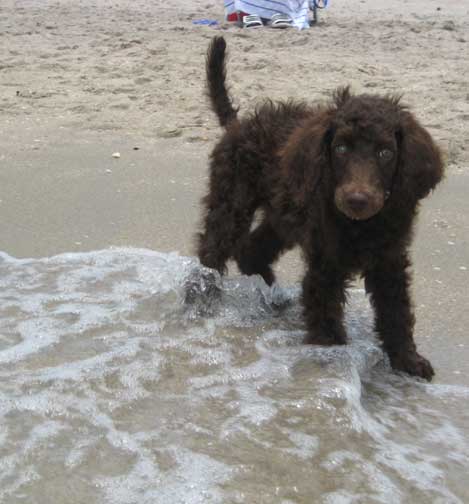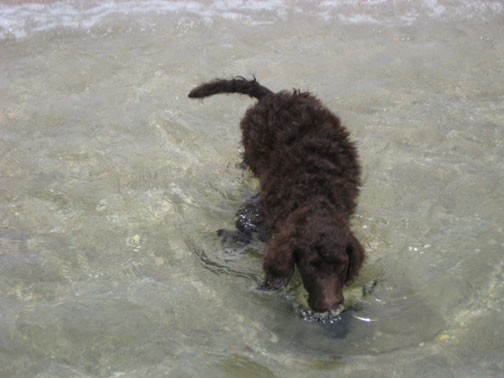 "Ahhh, not so bad."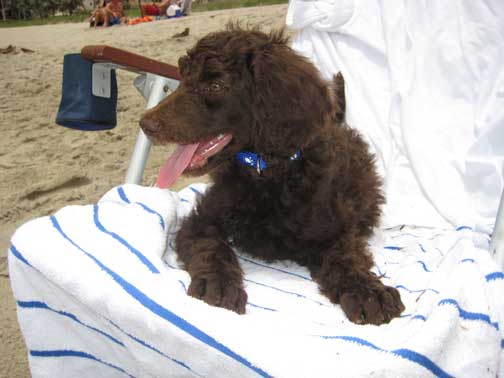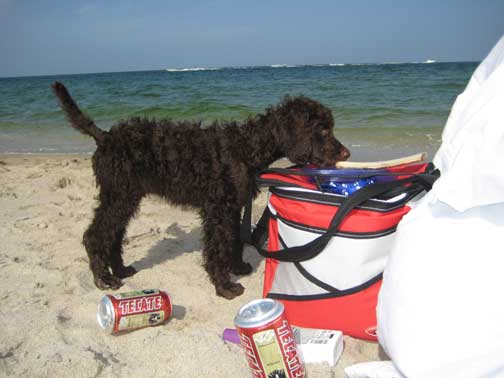 "Time to check out the cooler!"
*
"I hunt little lizards and beetles and am very interested in girl, I mean bird watching."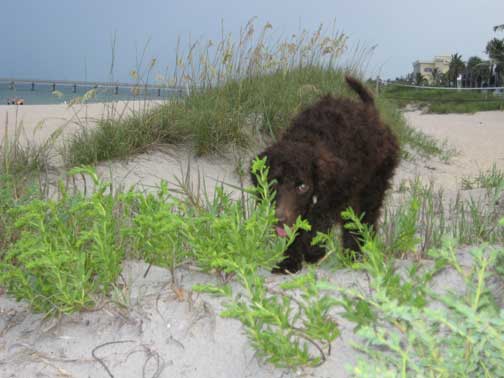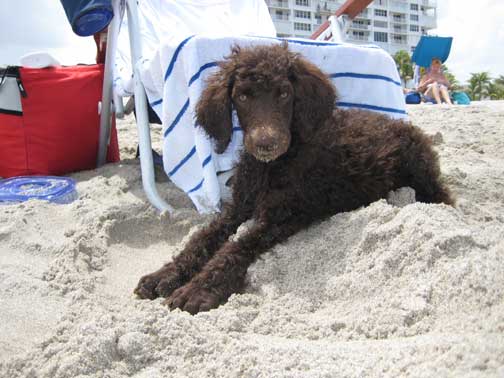 "Sandcastles' in the sky ;-)"
*
"Check this out...I'm growing fast! I'll get to be that large Royal Standard Poodle size yet."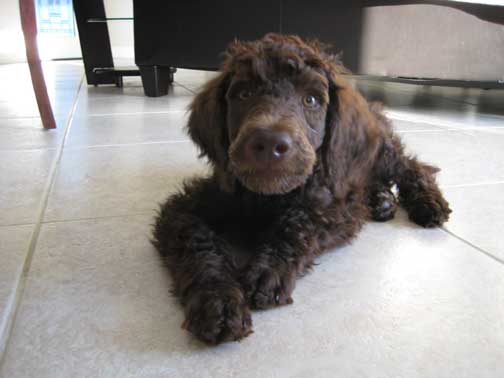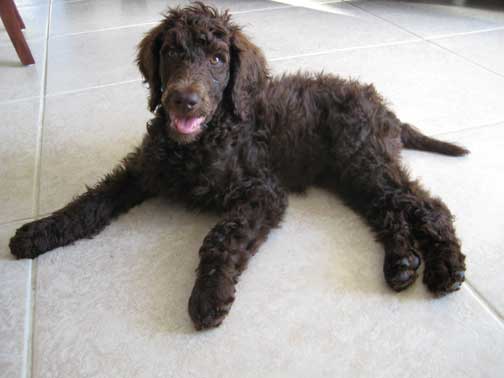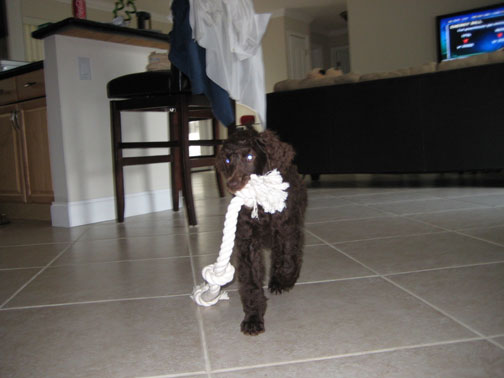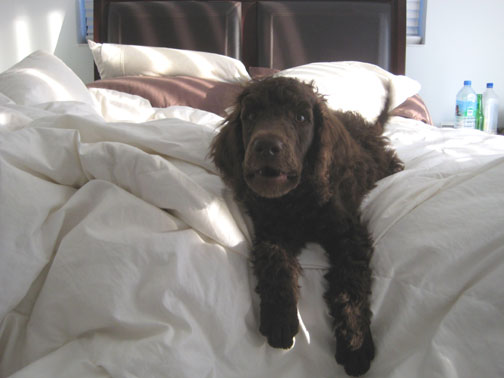 "Royalty is a way of life."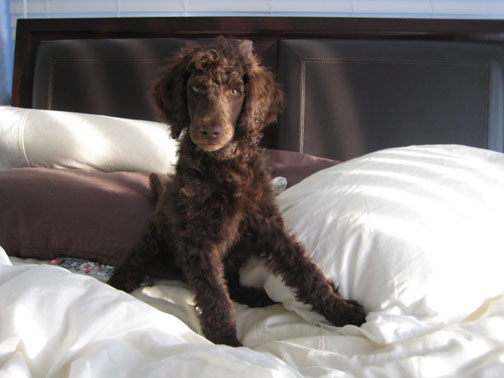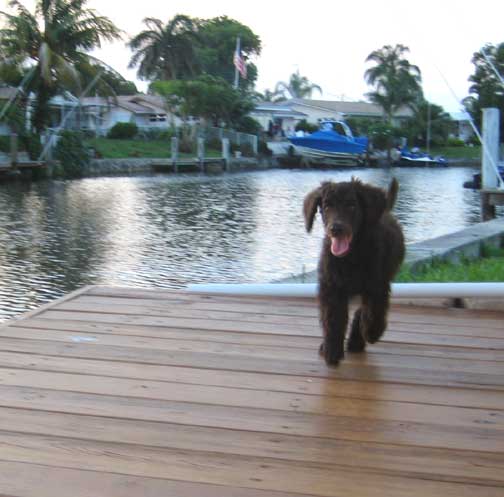 "We have large wild iguanas here in South Florida and I like chasing them from the backyard and off the dock. The pier and water, sand and water, which do I like best?"
*
Standard Poodles-Large Brown Mookie
Puppies for Sale like Standard Poodles-Large Brown Mookie *
I thought I'd develop the form below to help with pet updates. Here you can fill in the weight, height, and what you two/family enjoy doing together. Upon sending it, you will receive an email from me that you can reply with new pictures attached. Hopefully this will be an easy trigger instead of trying to find my email address.
Everyone loves to see your page - honestly!