Standard Poodle-Large Chili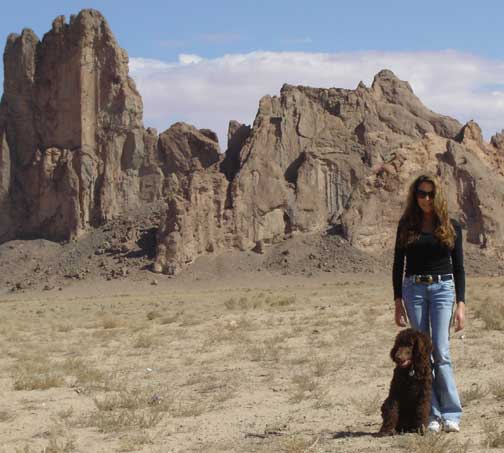 AKC Standard Poodle-Large Chili please! - at home in Holbrook, AZ.
"Don't you just love my name? Watch me grow to be one LARGE brown boy!"
"This is truly beautiful country in it's own right!"
Tracking Chili:
Update 10/28/09 - 6 mo, 70 lbs, 27" at shoulder
We love enjoying each other, every day is a new adventure.

*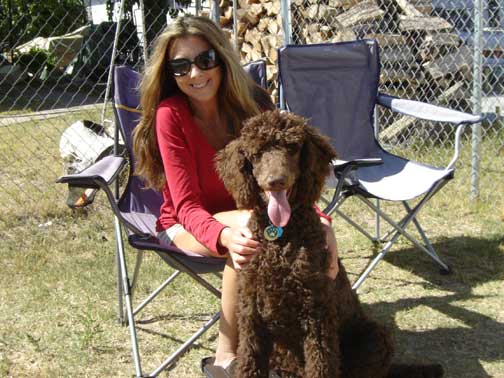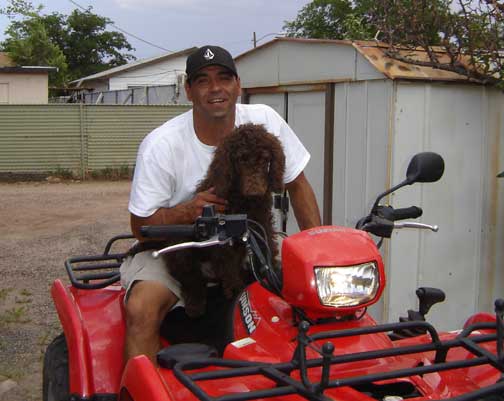 "4-wheelin' - They'll have to make a landing for me on the back so I can ride along :-)"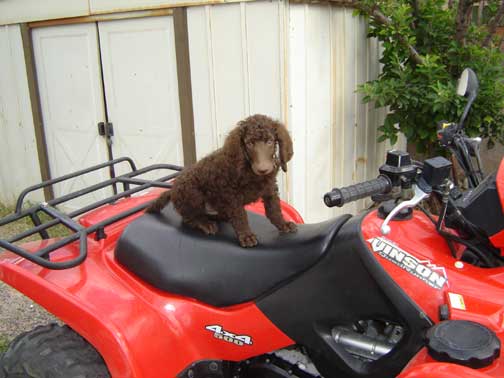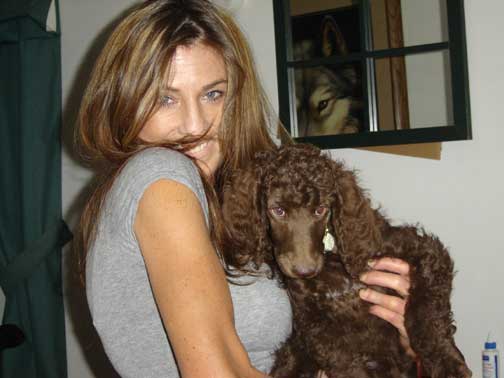 "I've arrived to my new home! My daily snuggles. When I get big she'll snuggle me all the more :-)."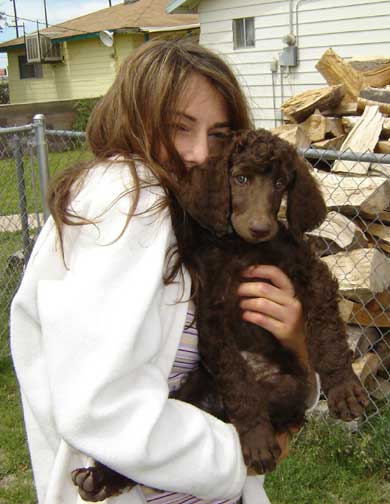 puppies for sale like Standard Poodle-Large Chili *
I thought I'd develop the form below to help with pet updates. Here you can fill in the weight, height, and what you two/family enjoy doing together. Upon sending it, you will receive an email from me that you can reply with new pictures attached. Hopefully this will be an easy trigger instead of trying to find my email address.
Everyone loves to see your pages - honestly!