Standard Poodle-Large Brown Kodiak & Jupiter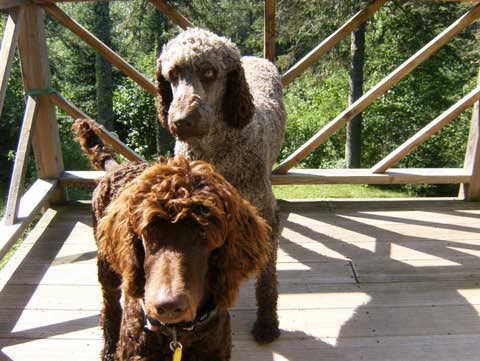 "We're Standard Poodle-Large Brown Kodiak & Jupiter , at home in Finland, MN." Jupiter joined us from Tes this June 2010. Wow, do we love having a brother :-)
And Jupiter's sister Ida moved in next door too! We see each other all the time on walks and just having fun.
Jupiter's going to be tall and lanky like his mom and dad. Look at those legs.
*
Kodiak Bear is at Tes's house checking all the puppies out...
And I'm the one they picked :-)))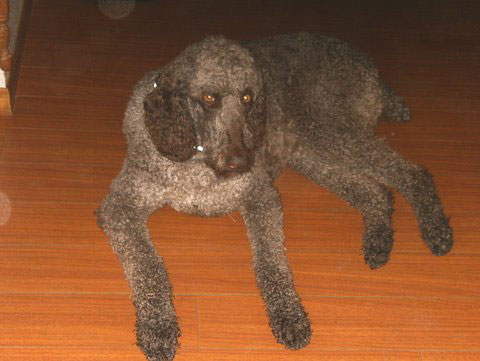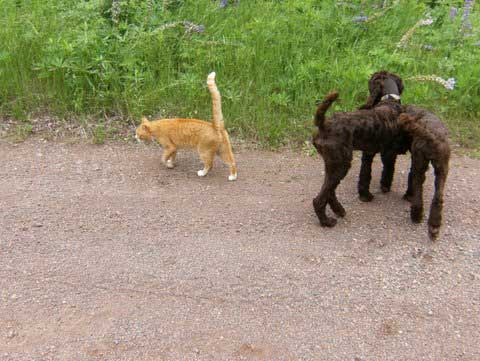 A cat! What should we do Ida?
*
Sharing the love ;-)))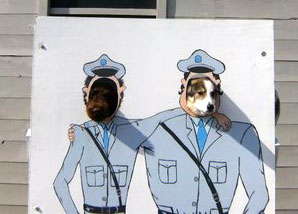 "Have a friend - it's the LAW!"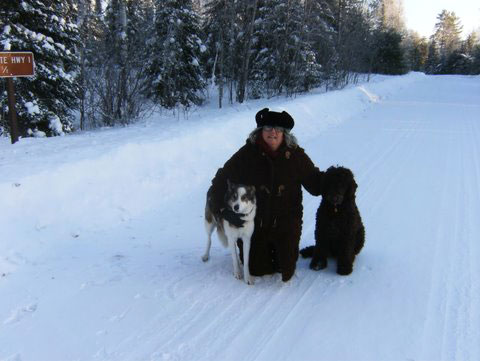 "Winter 2009 is here, can you tell!"
*
"Then came Halloween - do I like this? Ask me!"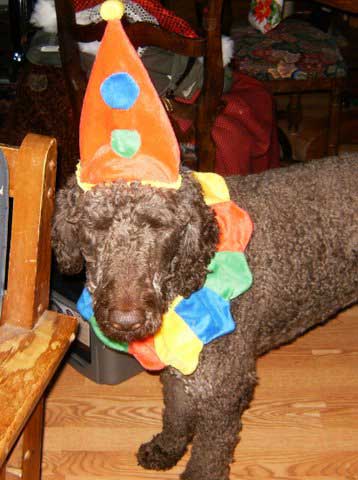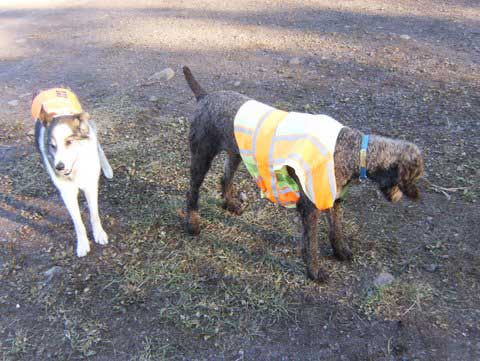 "We're gettin' ready for that hike."
*
"We're Tiger and Cheetah. Not like the golfer though ;-)"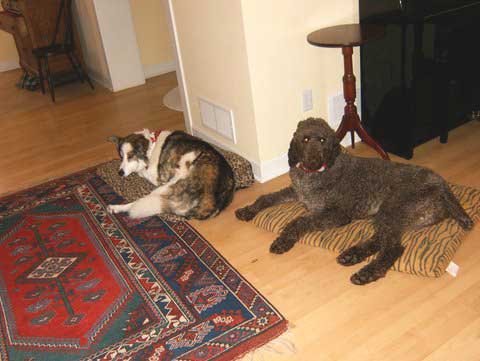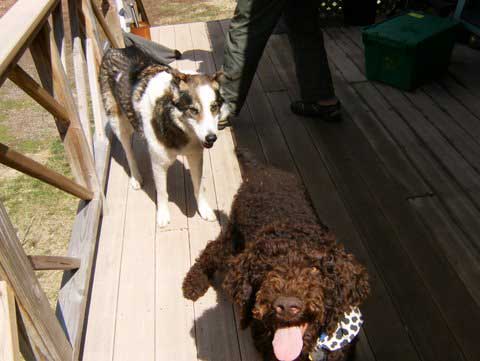 "Can you tell which one I am? Shhhh Rhett."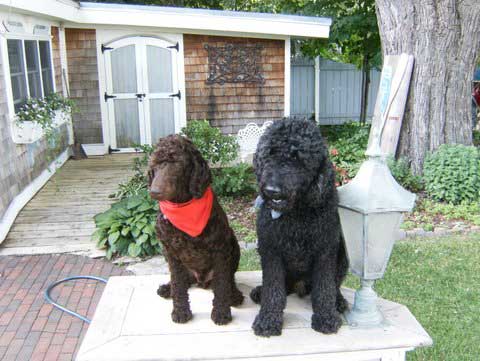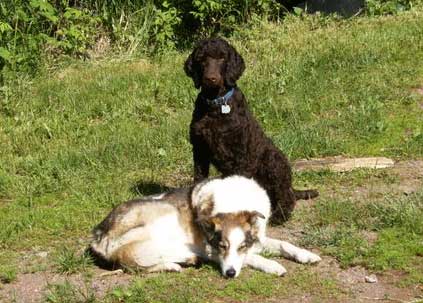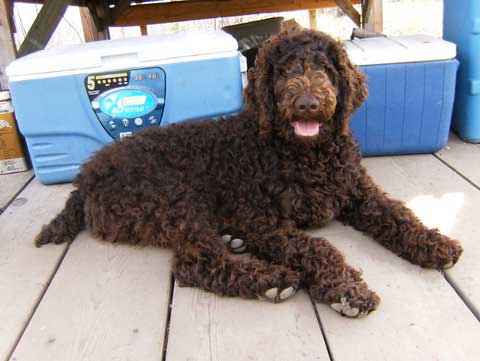 "A bath and hair cut made me into a Charming Prince :-)) Thanks for Loving me no matter what!"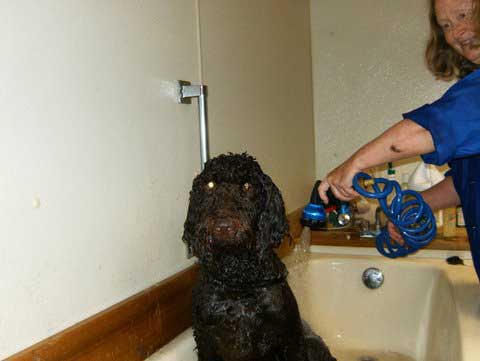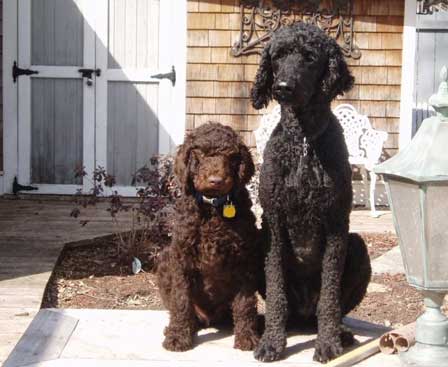 "I'm with my cousin (so to speak ;-) Rhett, and as you can see I'm finally growing out of my ugly duckling hair."
*
"I'm learning to be a mascott at work."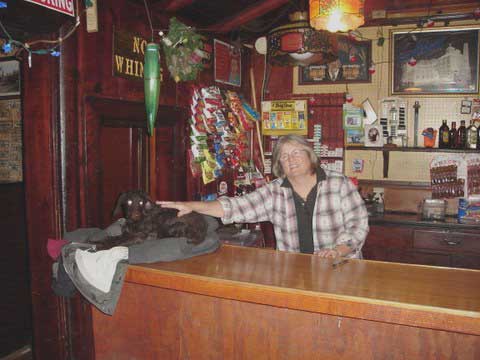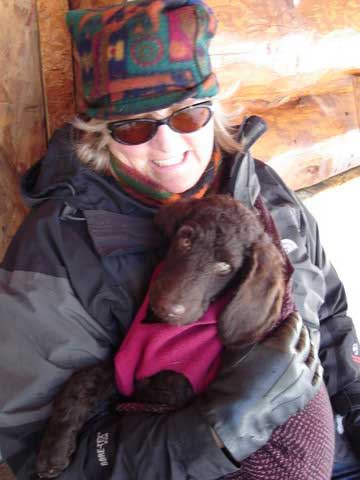 "We're pretty close to the Canadian border and it gets really cold up here. Until I grow in the Standard Poodle-Large Brown Kodiak and get a thick coat, I'd better wear this coat!"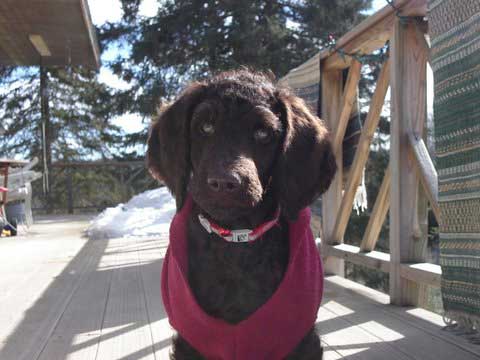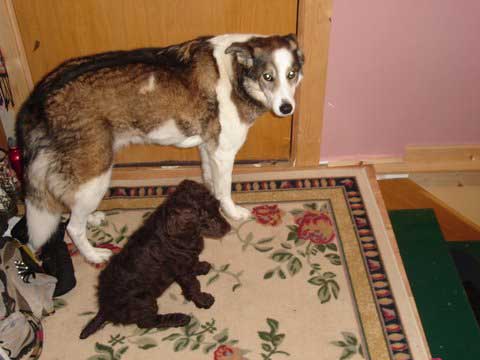 "Here's my new buddy. We're going to be great friends...as soon as he teaches me how to maneuver these steps :-)"
---
puppies for sale like Standard Poodle-Large Brown Kodiak
*
I thought I'd develop the form below to help with pet updates. Here you can fill in the weight, height, and what you two/family enjoy doing together. Upon sending it, you will receive an email from me that you can reply with new pictures attached. Hopefully this will be an easy trigger instead of trying to find my email address.
Everyone loves to see your pages - honestly!