8 weeks - 14 lbs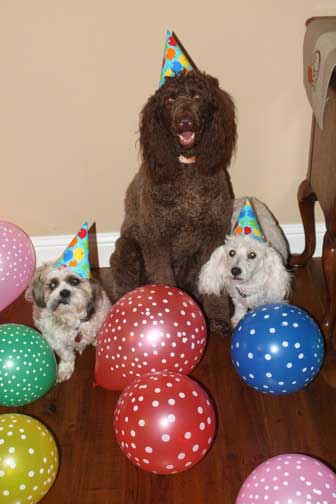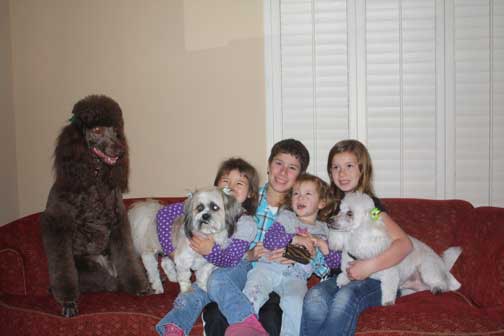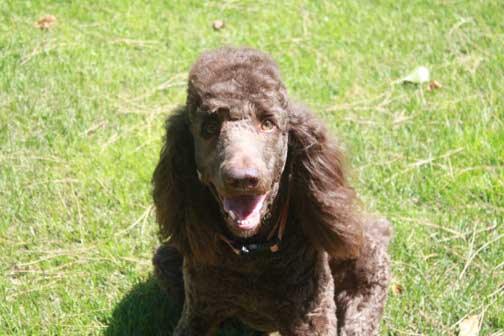 Smile - smile - SMILE - I love smiling with lots of love around me :0)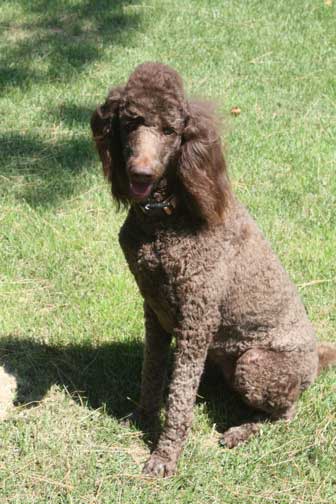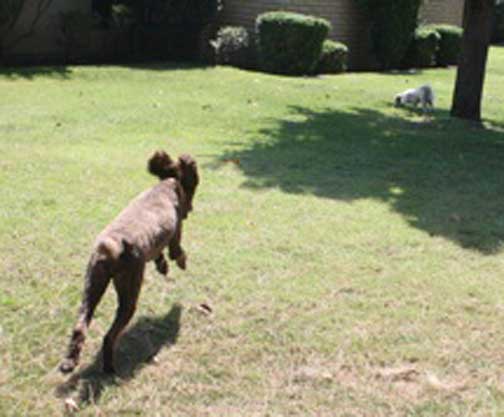 I'm gonna get you :0))))
*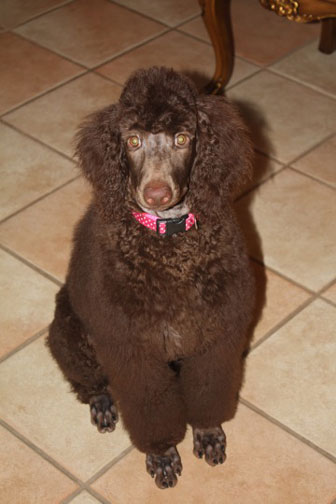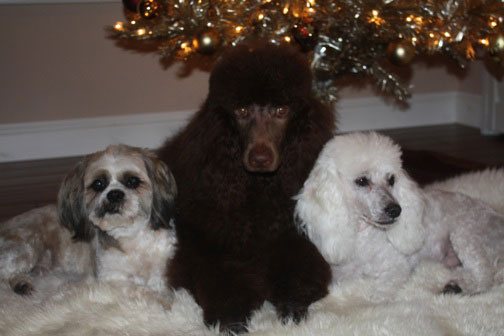 Merry Christmas - I've doubled to their size at 8 months old ;-)
My master shares: ...her stocking filled with toys. Lets just say the animals didn't last that long :) There is another picture of Duchess with a University of Oregon toy that she loved, unfortunately it had to be put out to pasture after she destroyed it. ___ is an alumni of U of O and was so proud that she was a fan of them too.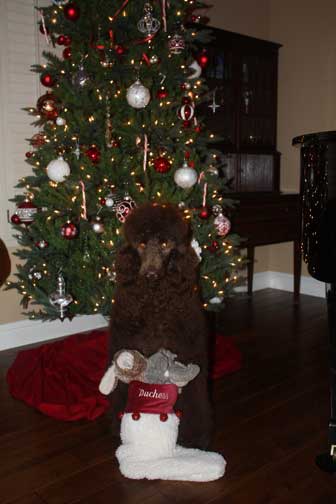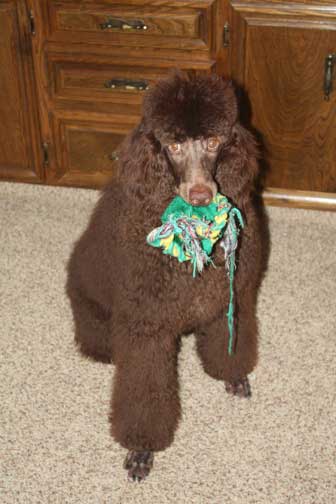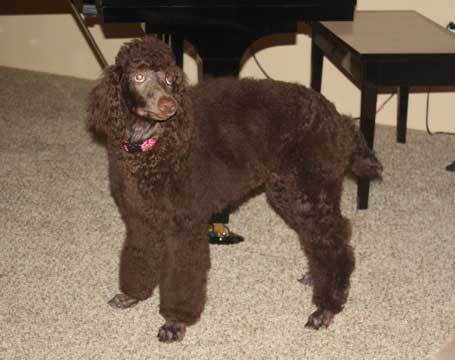 Here are my before and after haircut pictures. I'm now 5 months old and pretty as a Duchess :-))
My owner shares, "We have also been taking them all to the dog park and she loves to socialize with all the other dogs. There are some other beautiful poodles that go there and she runs straight to that group. She is still a little mischievous but she is a puppy. I am still so thankful for the quality of dog you breed."
Standard Poodle, Duchess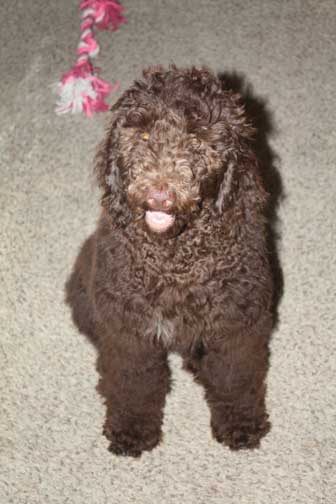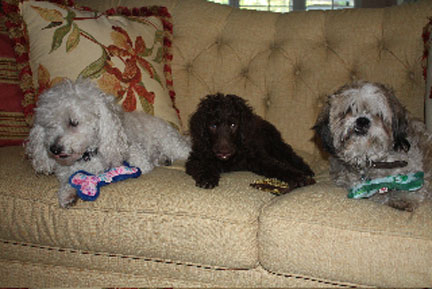 I know, I look pretty in pink ;-) My vet says I'm doing great - making my owners very proud :-)))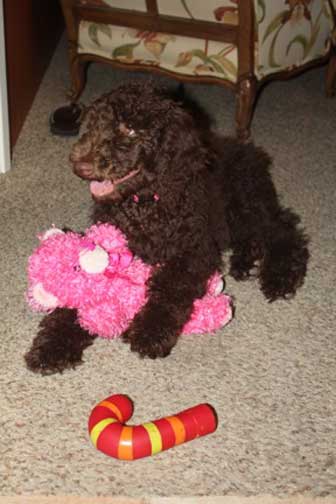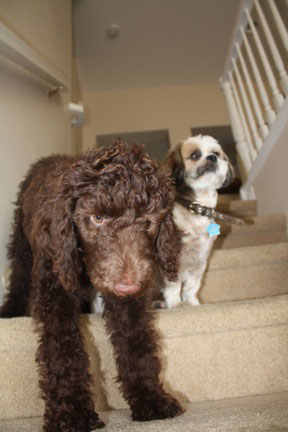 I really look big on the steps next to Simon now, going on 4 1/2 months old.
I've learned how to jump up onto the bed now. They'll need a king size before you know it ;-)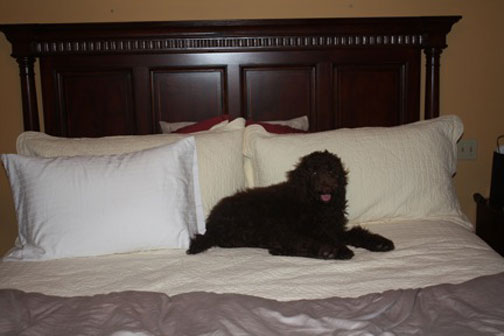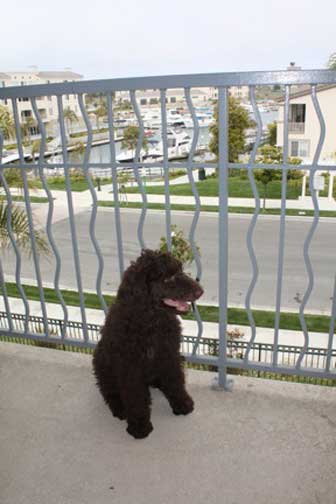 Checking things out from the balcony.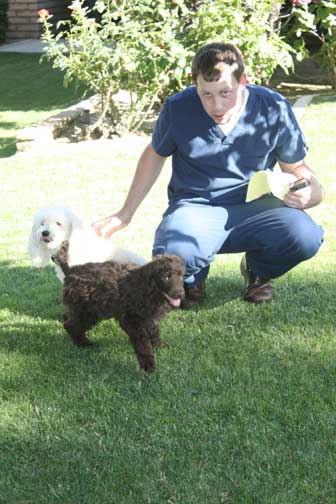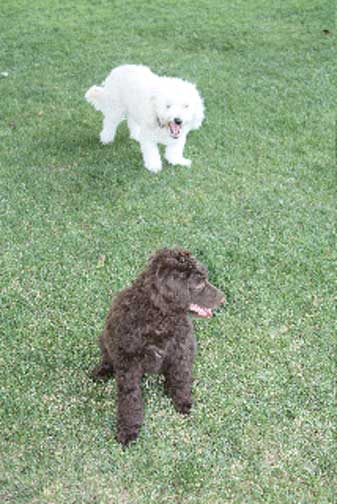 At 8 weeks old I weigh in at 14 lb. I'm loving this California weather!
I wonder what they'll think when I triple to their size?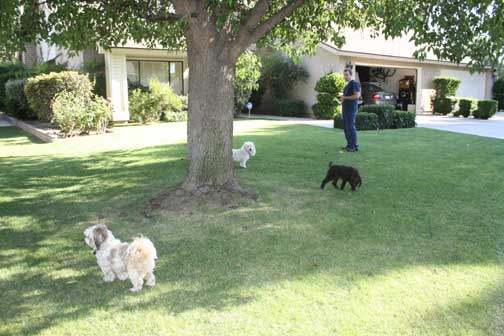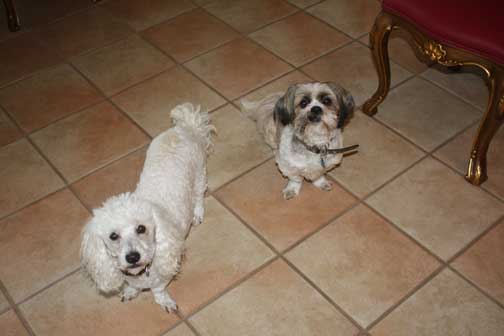 They'll have to make room for my picture on the wall :-)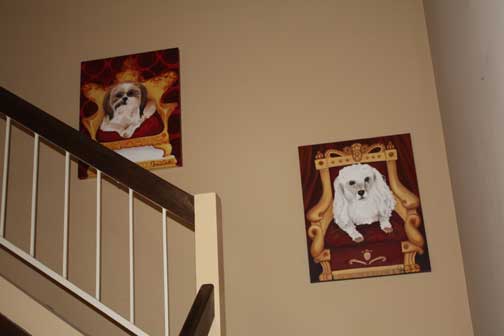 more puppies for sale like brown Standard Poodle - Duchess I thought I'd develop the form below to help with pet updates. Here you can fill in the weight, height, and what you two/family enjoy doing together. Upon sending it, you will receive an email from me that you can reply with new pictures attached. Hopefully this will be an easy trigger instead of trying to find my email address.
Everyone loves to see your pages - honestly!