Sally - Royal Standard Poodle
Royal & Standard Poodles - brown Sally at home in Minneapolis, MN.
"Hey there! These are my dog walking buds, Gunther the Bernese mountain dog mix and Chester the pug! Don't we make a great pack!!"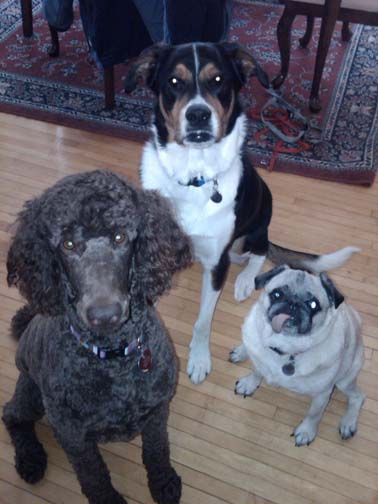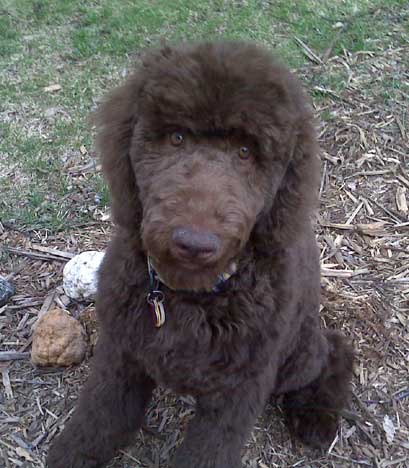 "Fresh new clip as I'm growing!!! I'm over 40 pounds and 20-21" at the shoulders in April 2008."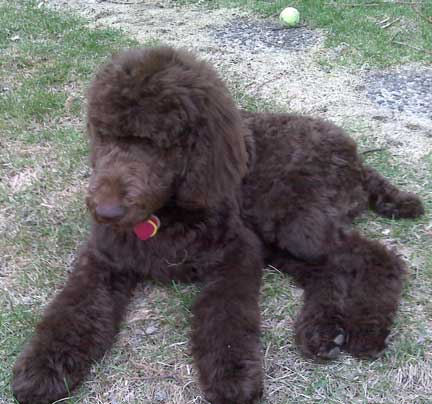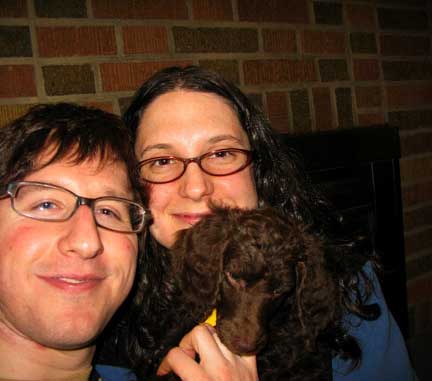 "My new family, we're going to have a LOT of fun together!"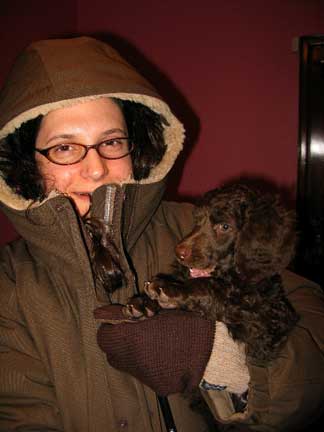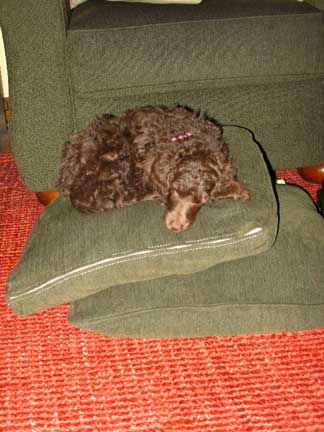 "Princess and the pea."
*
"My daily neck massage :-) This is LOVE!"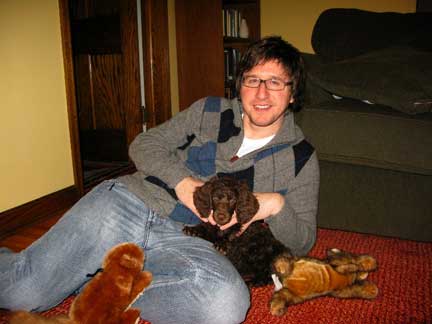 Royal & Standard Poodles like Sally - puppies for sale *
I thought I'd develop the form below to help with pet updates. Here you can fill in the weight, height, and what you two/family enjoy doing together. Upon sending it, you will receive an email from me that you can reply with new pictures attached. Hopefully this will be an easy trigger instead of trying to find my email address.
Everyone loves to see your web page - honestly!