Royal Standard Poodles
Red Queso - Phantom Axel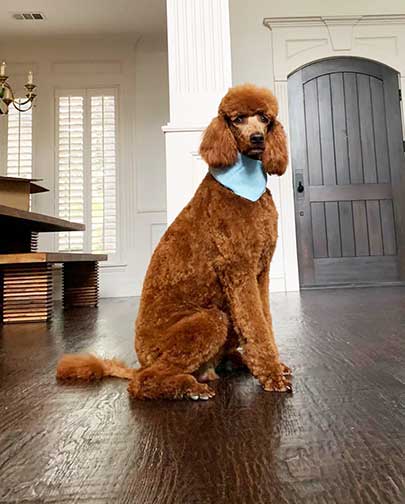 Home
updated 5/22/21
Royal Standard Poodles Red Queso - Phantom Axel at home with loving family JPB in Southlake, TX. Queso came home in 2020 born of Magic x Dash where Axel will be coming home May 2021. Axel is not from A Perfect World line. He was to become a breeding stud although did not qualify to the breeding standards Tes requires. His personality is everything Tes would have wanted and will be truly loved as a pet with wonderful Queso to play and live out his life with love.
One can start at the bottom of this web page as pictures are added to the top as Queso grows up onto the page. Axel will be added as well as he grows.
The below picture truly looks like grandpa Red Daniel!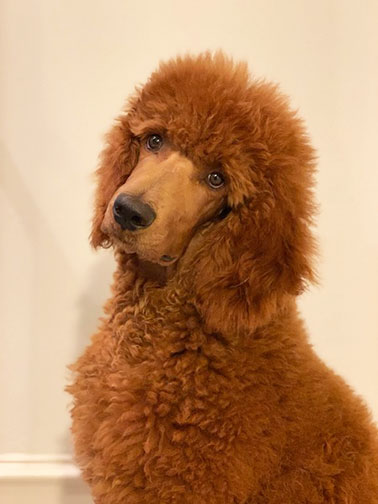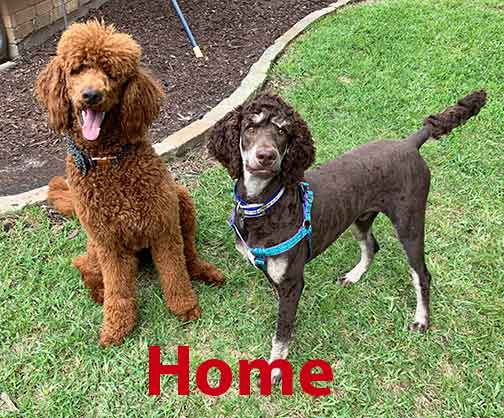 Phantom Brown Standard Poodle Axel stats:
6 mo - 51
4 mo - 41
3 mo - 25.2
9 wks - 13 lbs
dob 10/12/20
Tracking Red Standard Poodle Queso stats:
"... a comment from a playgroup that Queso attends twice a week where he gets to play and socialize in a safe environment.  I think the comment below from Critter Care should be added to Queso's page because I agree that Tes did a great job!  

Playgroup Behavior – Queso acted throughout the whole playgroup session as if he had won the puppy lottery.  I am so impressed with his personality and can tell that he has come from a responsible breeder who properly socialized them during their formative few months.  He had an absolute blast and I would hazard a guess he is sleeping really well right now.  He is very sweet and I believe will be a great addition to the program."


We've won our mug!

1. Mug shot

2. 4 legs up


3. Ears back

4. Looks like a smile and a wink to Tes...that's a first to have a wink!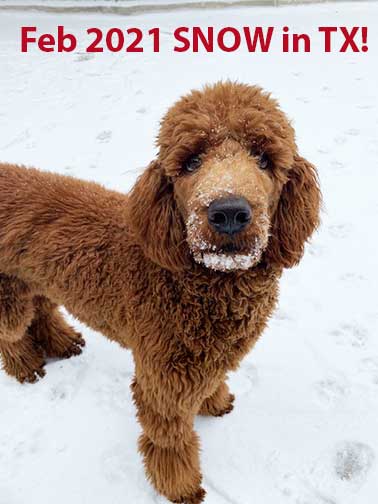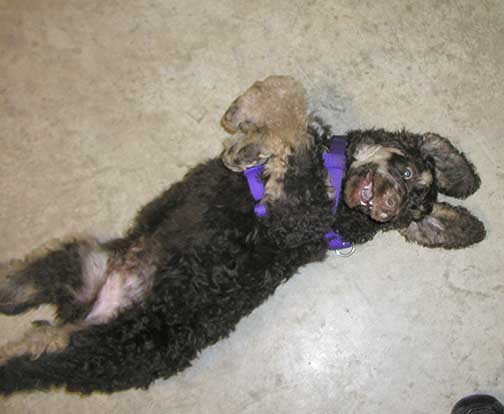 4 legs up and ears back, ready for a tummy rub.
*
I'm growing, growing, growing...stay tuned...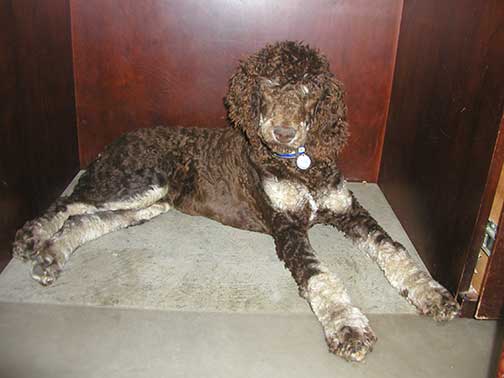 Under the desk at Tes's where I keep her feet nice and warm...below I love playing in the water pools she provides for us to cool down.
At Tes's the bones certainly keep us busy. Love the Pet Beds to keep us cozy.
| | |
| --- | --- |
| Sitting oh so handsome...I've got "Sit" figured out! Oh so proudly!! | |
Can we go out?!?!
*
YES...it is a bit windy out here ;o)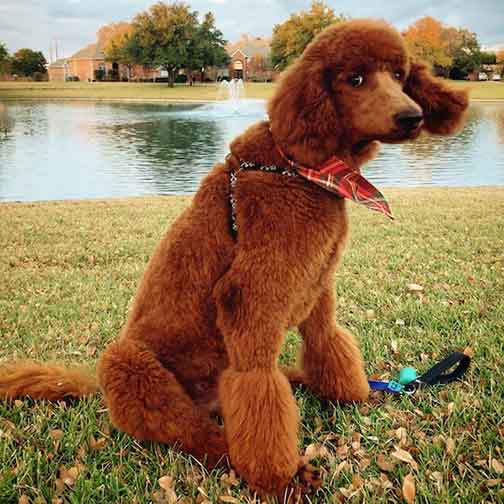 | | |
| --- | --- |
| Time to pick out our pumpkin :o) | |
---
| | |
| --- | --- |
| | Here are my friends... |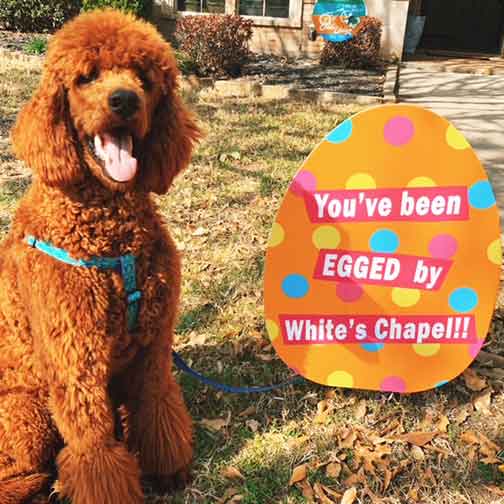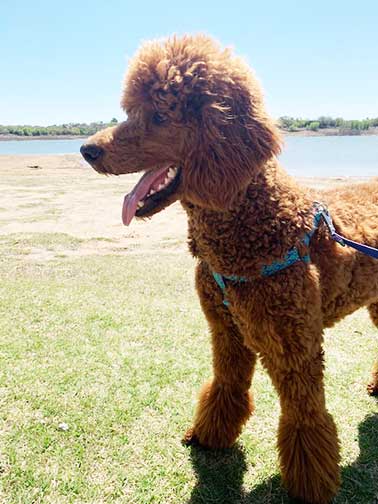 Life is good, EVERYONE should have a standard poodle!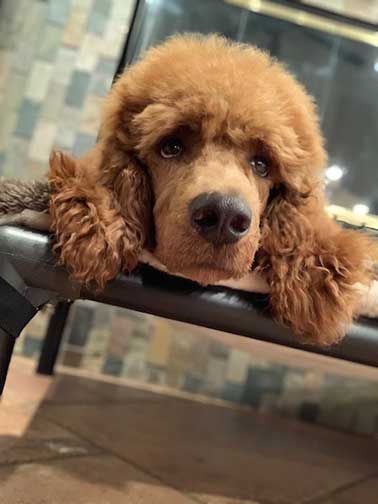 | | |
| --- | --- |
| | Love, love, LOVE our walks...MORE, MORE!!! |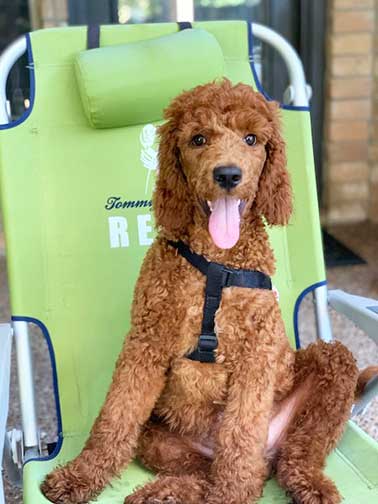 | | |
| --- | --- |
| Always sit pretty for the camera :o) | e...even if you need a haircut ;o) |
| | |
| --- | --- |
| Checking life out...keep those toys picked up! | |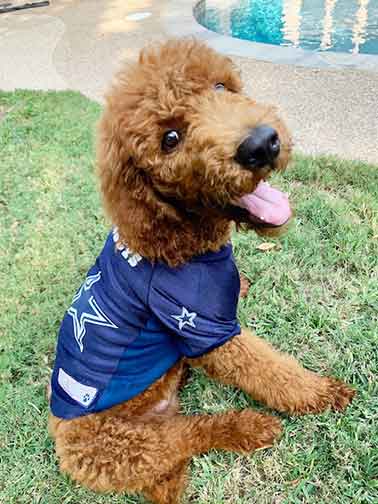 Smile, we love you :o)))
*
Tes's pet bed has smells for me to come home with of my brothers and sisters - YAY!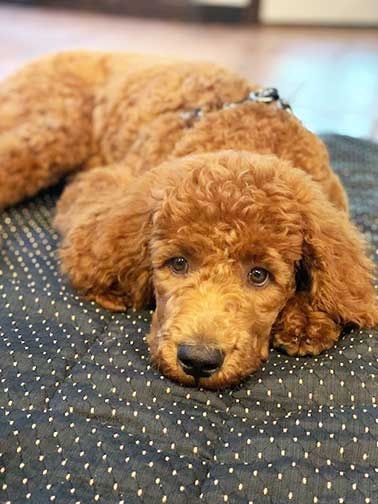 | | |
| --- | --- |
| | Relaxing where I drop... |
| | |
| --- | --- |
| Learning the crate isn't so bad, especially when there's a Kuranda bed for me inside! | |