Royal Standard Poodles Brown Riggins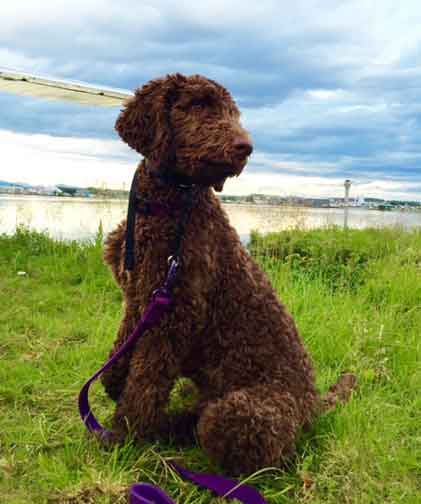 Royal Standard Poodle Brown Riggins at home in Anchorage, AK.  Parents are Brown Jasper x Red Daniel, born 1/6/16. You can always visit with my owner at the The Rustic Goat in Anchorage. GREAT FOOD!!
Look at me grow! Only 7 months old and already look like an adult ;o)
Updated 7/16/16
Tracking Riggins: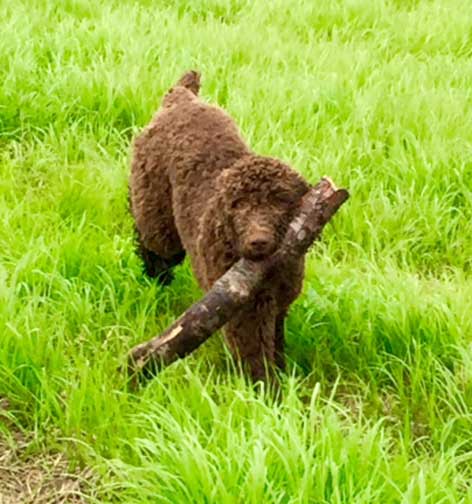 Tes LOVES seeing our pictures in Alaska! There has to be something in the atmosphere that makes everything so VIBRANTLY colorful!! The clean air, the clarifying sun, and healthy earth beneath our feet. Takes SUPER special people to live in this state! They're able to carry a lot ;o)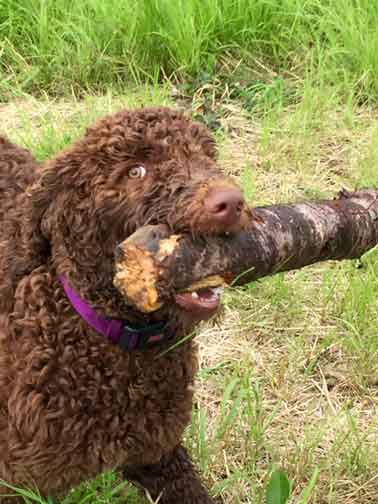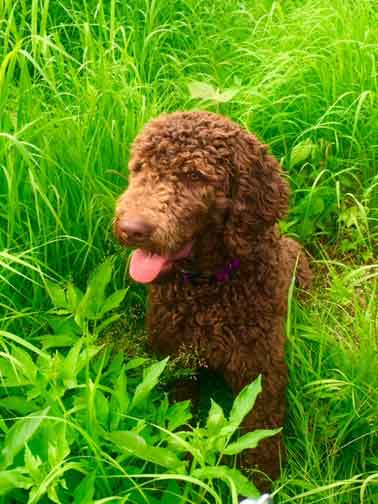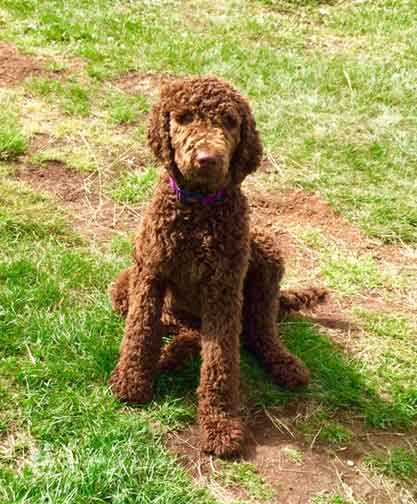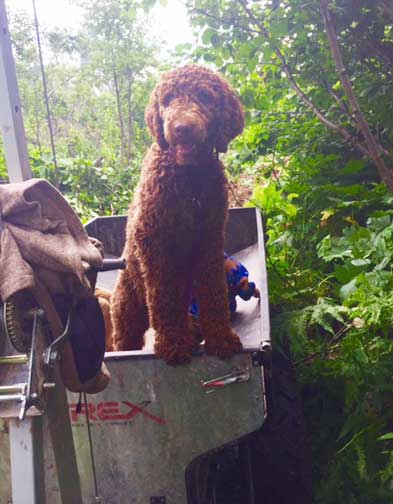 Come visit Alaska for some great experience :o)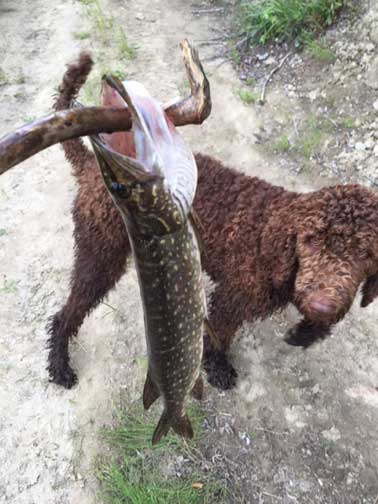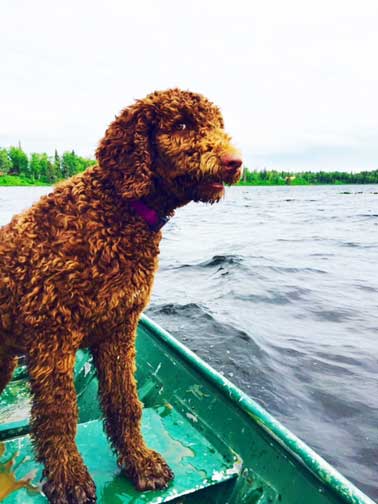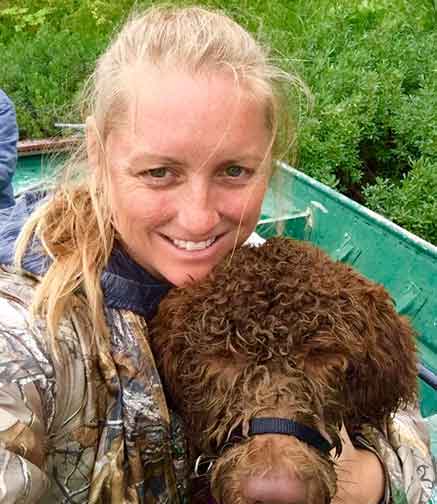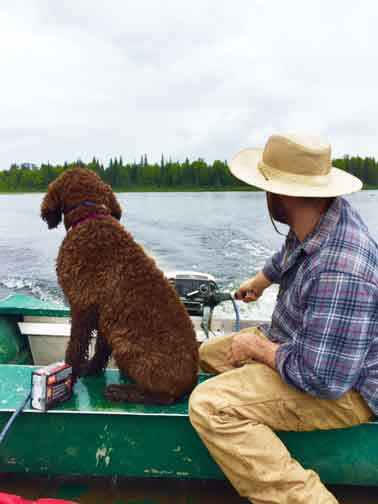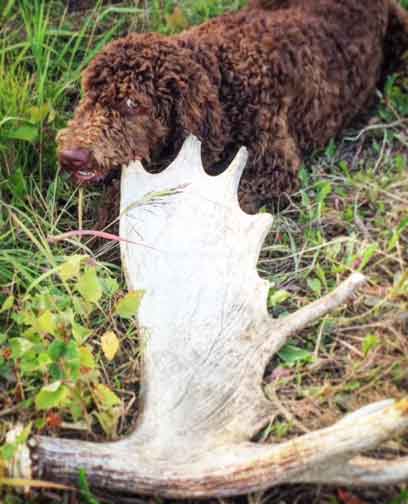 Bones are great - Antlers give me LOTS of calcium and teeth cleaning too!!
*
I'm not afraid of water...Thank You Thank You momma for getting me to enjoy it ;o)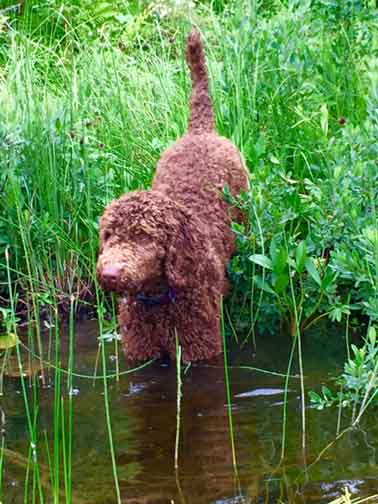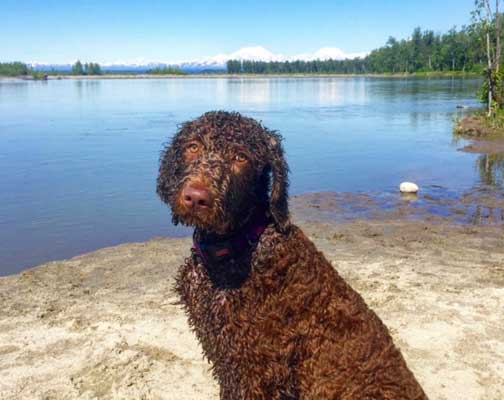 Gorgeous Alaska, so nice to take a dip in this great weather ;o)
Riggins enjoys doggie day care 3 days a week and is doing fantastic socializing with others. He is great with kids and I just love watching his personality grow.... He is humorous and playful but also has a serious side which I feel is laced with some sarcasm lol!!
I really enjoy and am thankful for him!!!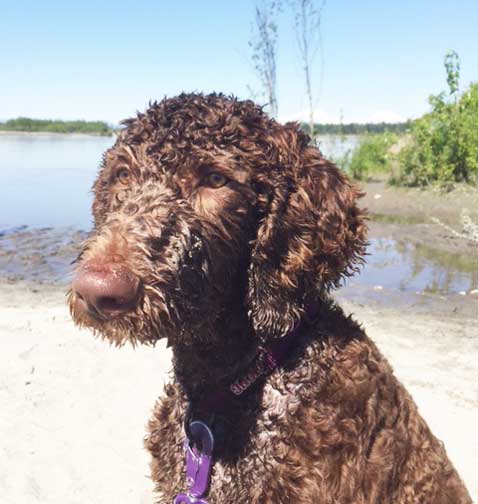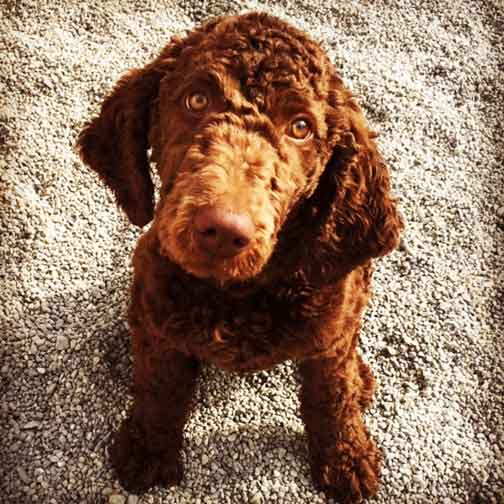 Look at these eyes...Pleeeaase ____?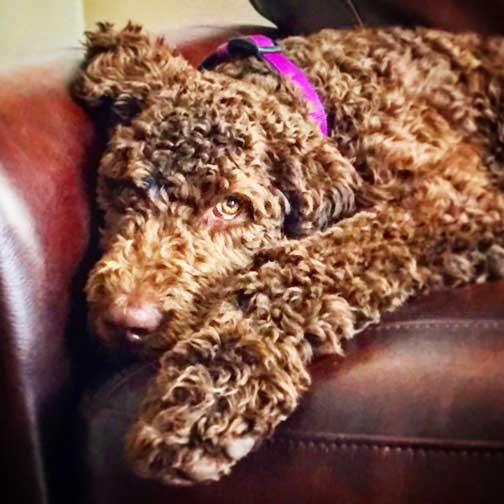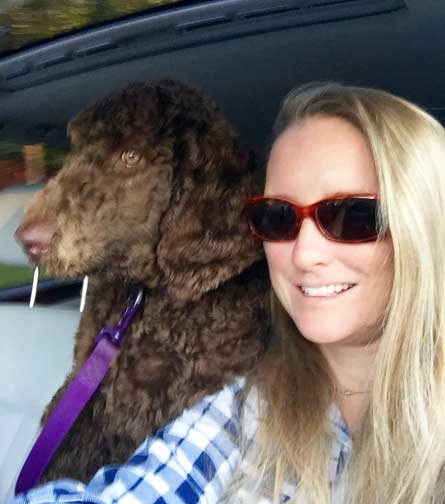 My life is complete with my Royal bud by my side ;o)
*
What a gorgeous brown and green contrast...love this Alaskan life, water, fresh air, and room to run and play :o)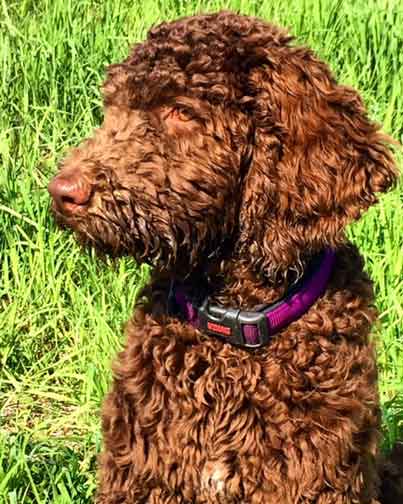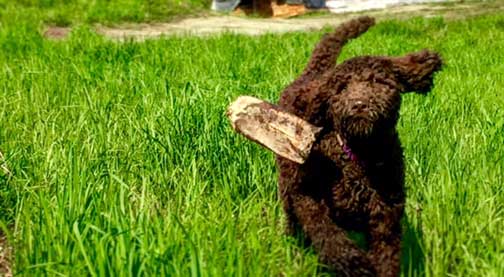 I'll catch it!!!!
*
My new owner truly loves loving me, taking me up into the air for a look about the beautiful state of Alaska :o)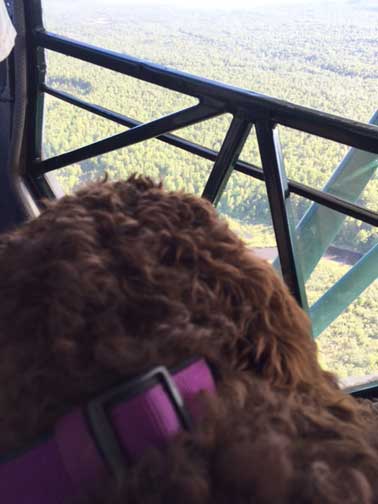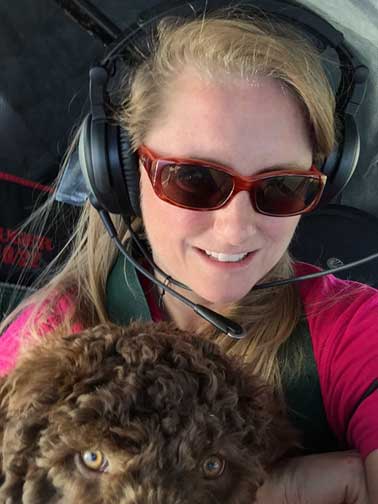 Oh how BEAUTIFUL!!! :o)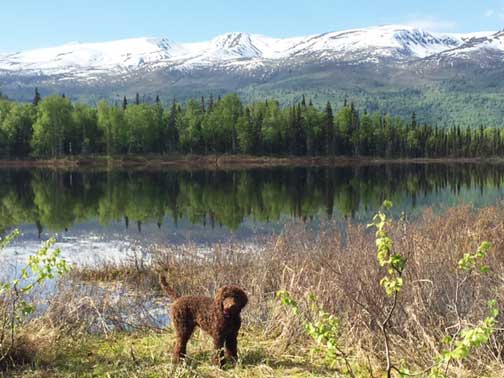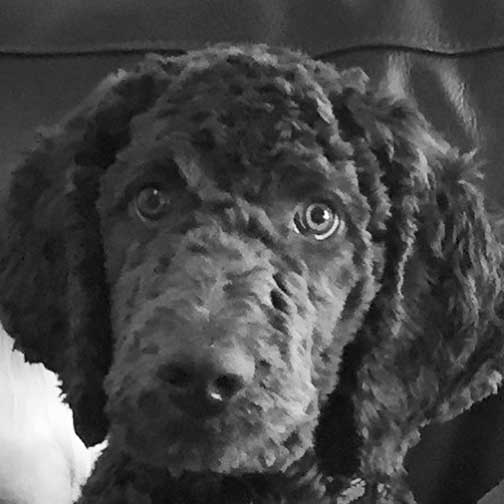 Looking at life in Black and White :o)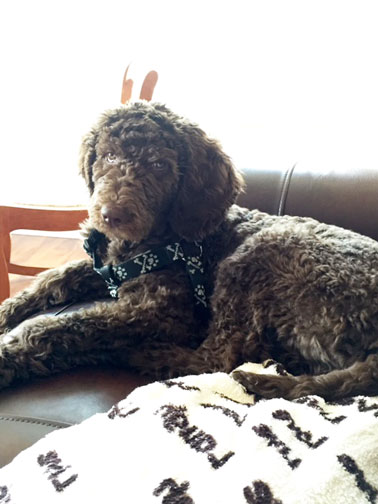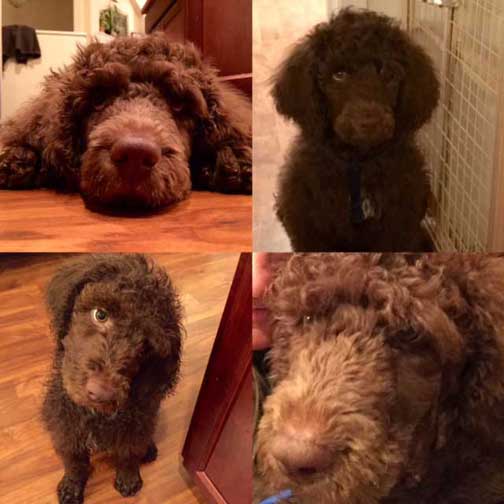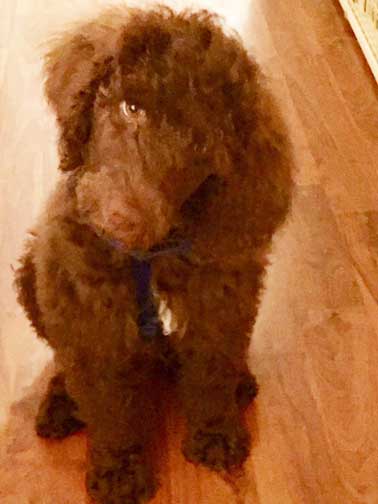 My owner shares: Riggins is doing great, he definitely has a personality and really showing lately. He and I are figuring things out and we reach a schedule and a structure and we are doing some heavy training and he is so smart and so receptive sometimes a little bit stubborn.
Now if your pup looked at you like this...wouldn't you melt ;o)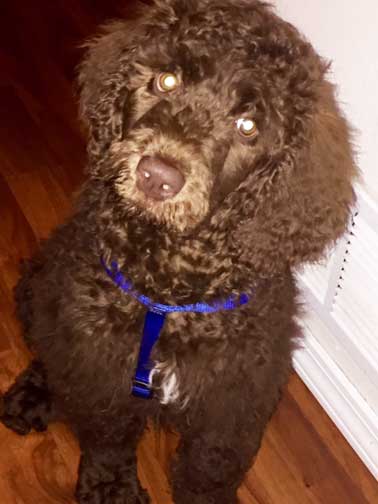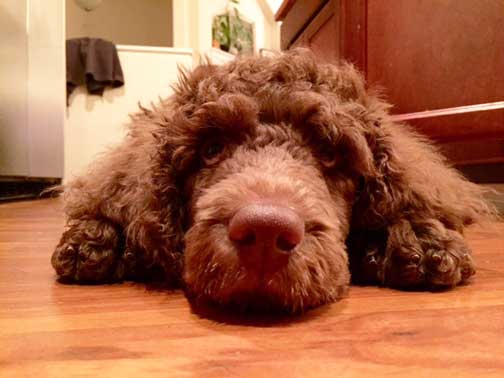 But he's such a lover and he so loyal we had our first visit to the dog park on Sunday it was a beautiful sunny Alaskan day and being that he was fully vaccinated with his parvo I thought it safe to take him out.
It was so amazing to see how excited he was to be with other dogs and it was such a blast for him it was so much fun.
Mug shots are FANTASTIC ;o)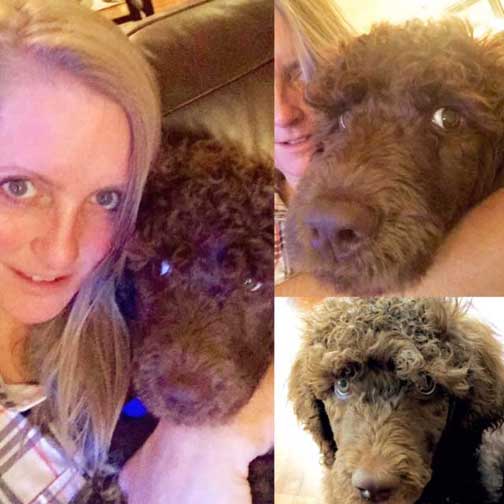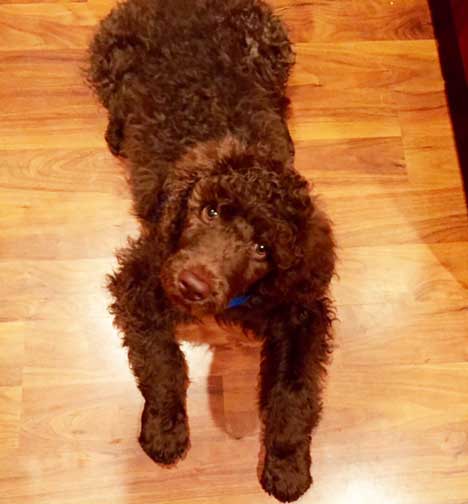 He is added so much to my life and I am so happy for him ... he such a joy and has such a personality. Sometimes leaving things up to fate is absolutely the right thing at the right time in life and I couldn't be happier.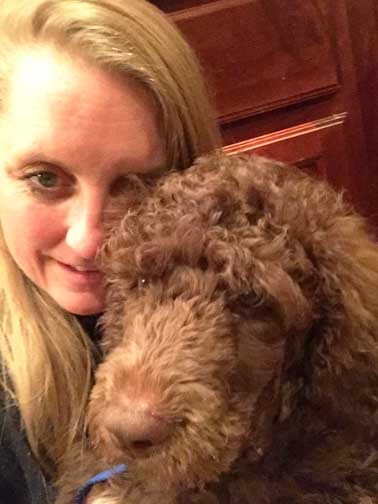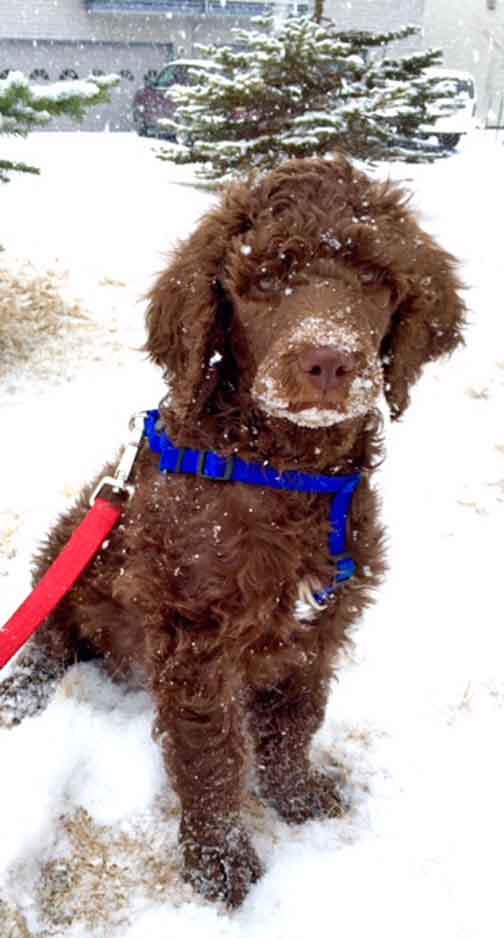 WooWee! Alaska is having some snow! MN had more then this ;o)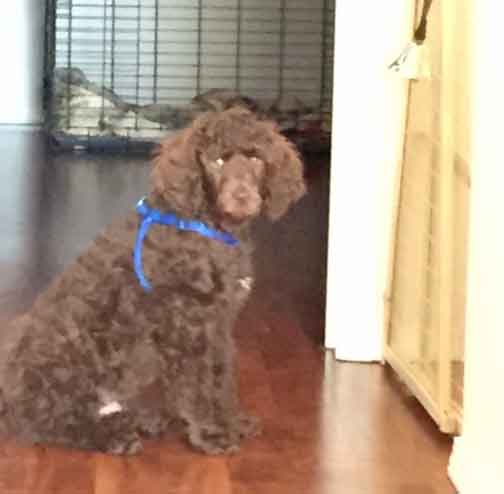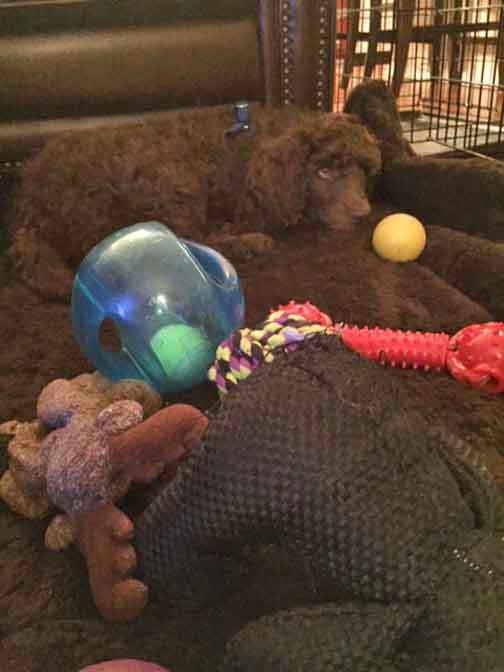 "I am hiding, can you find me?" :0)
*
"I am 10.5 weeks old and learning to sit, shake, lie down, come and stay!"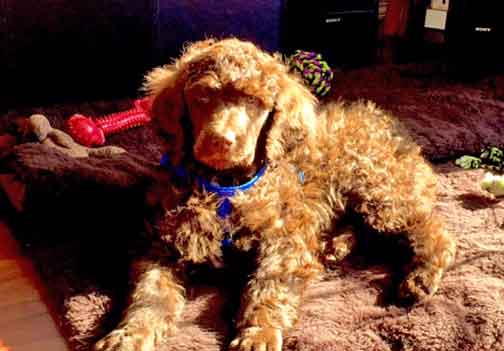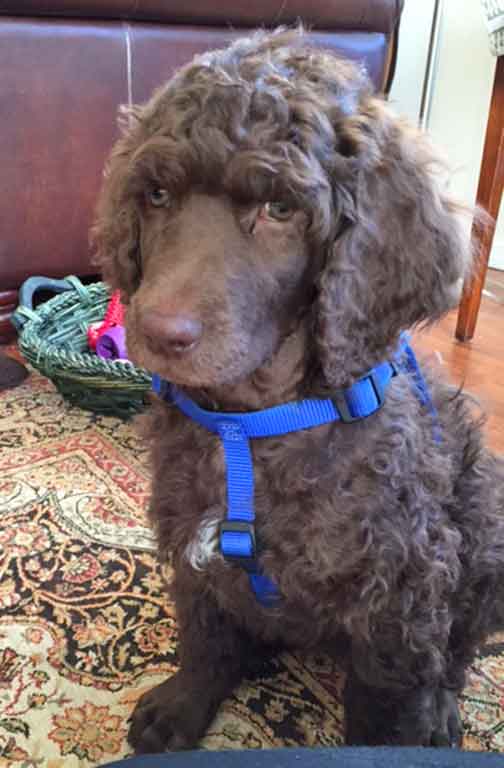 "What should I play with next..."
*
"Everything!" :0)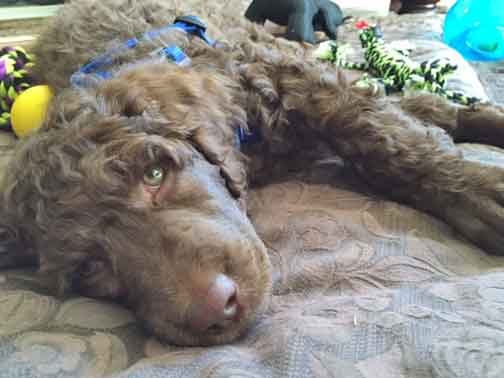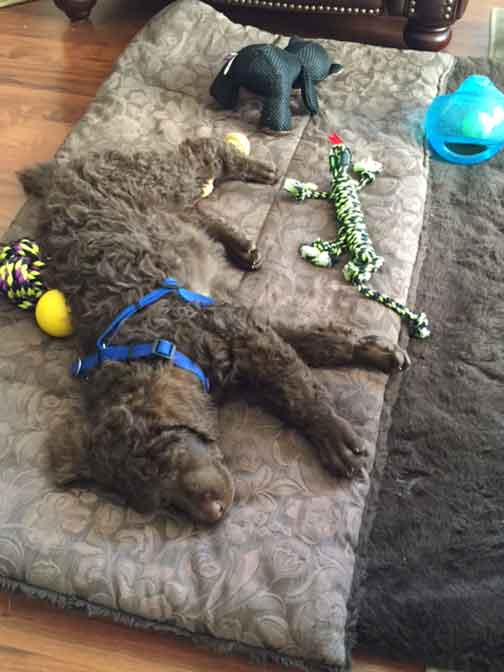 "I played with all these toys and now I need a nap!"
*
"I think this teddy is my favorite toy!"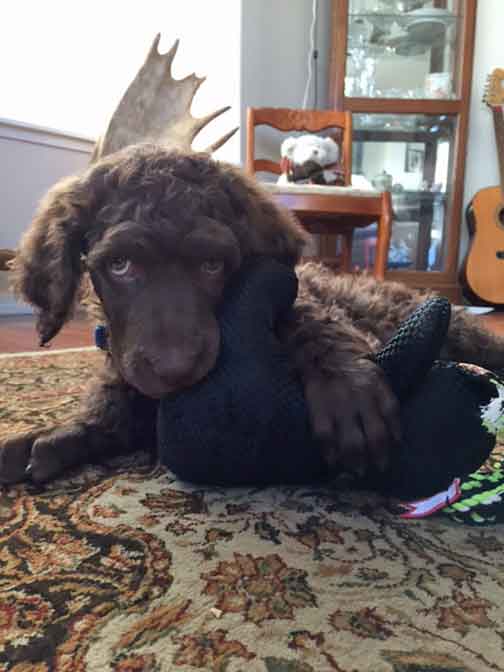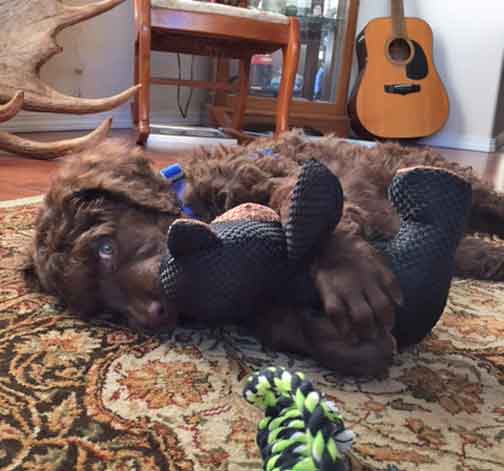 "Play time, this teddy is going to get it!" :0)
*
"Wonder what else I can find to play with...."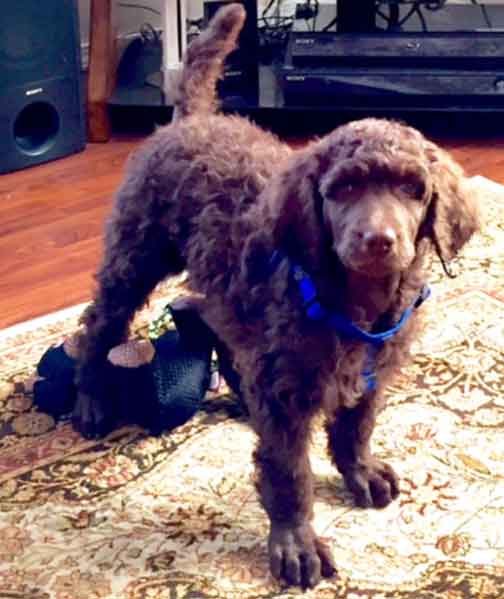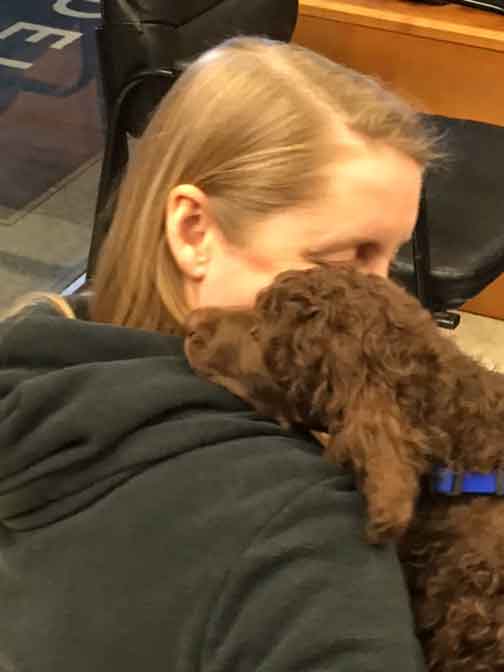 "I love to snuggle." :0)
*
"Time to relax on my cozy bed."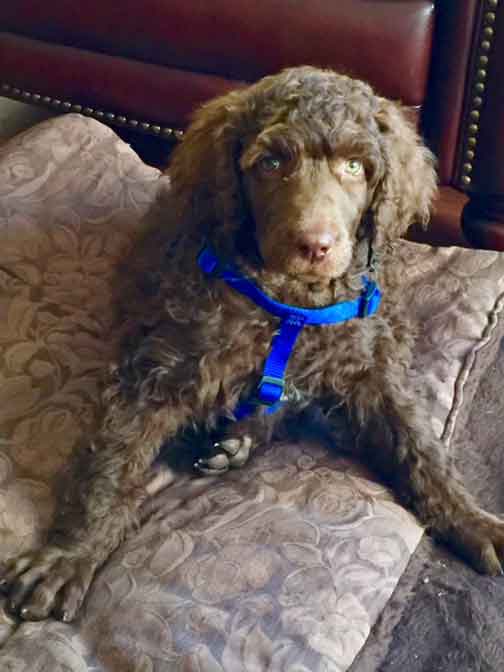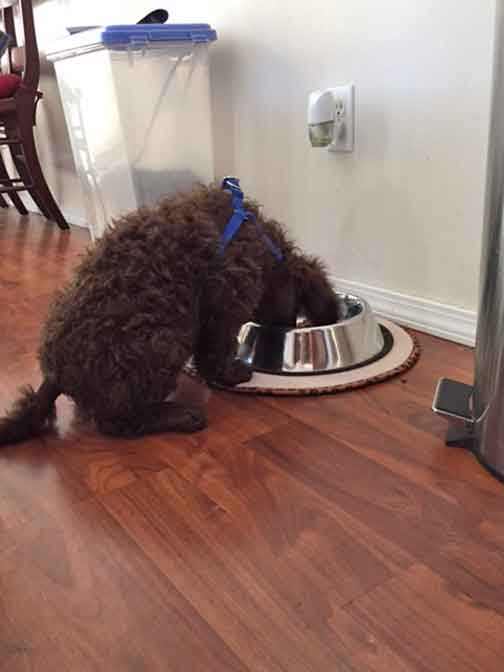 "The trip made me so hungry, no more fighting over food for me!" :0)
*
"Puppy Kisses!"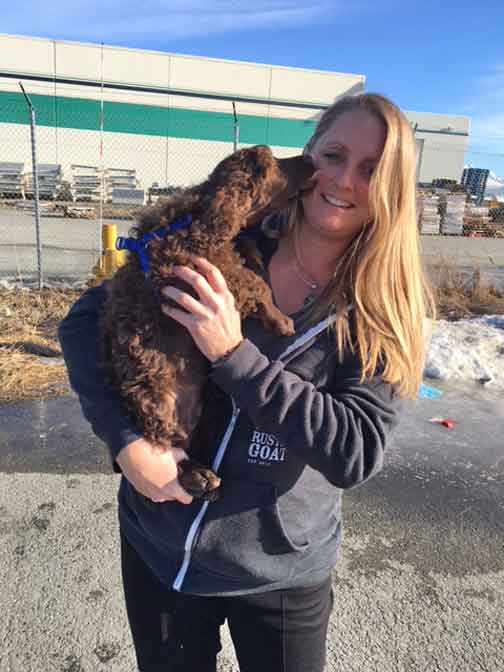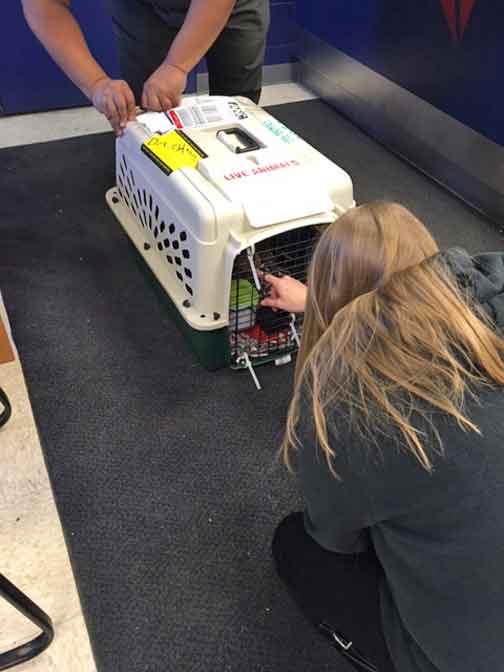 "I have finally arrived, what a trip!"
*
"My 7 week old picture!"