Royal Standard Poodles Brown Fiona at home in Destin, FL with new spoo friends Leonardo and Rose. Boating is one of my favorite things to do now, with my mates showing me the way ;0)
6 mo 50 lbs

I'm going to be one Royal girl! See my golden eyes, just like my grandmother Zain.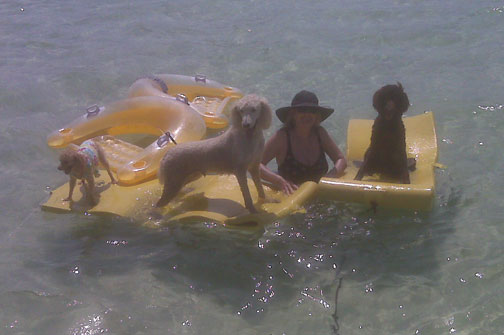 Staying cool in HOT temps! Fiona, Leonardo and Isabelle love their own floats. Fiona is very smart , she has swimming figured out now, puppy lessons were so important . We are really enjoying her. This is our regular week-end on the boat swimming at Crab Island in Destin , and she loves it.
*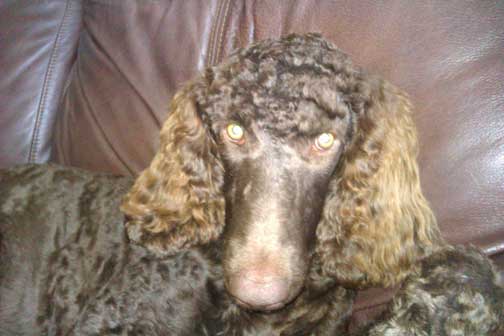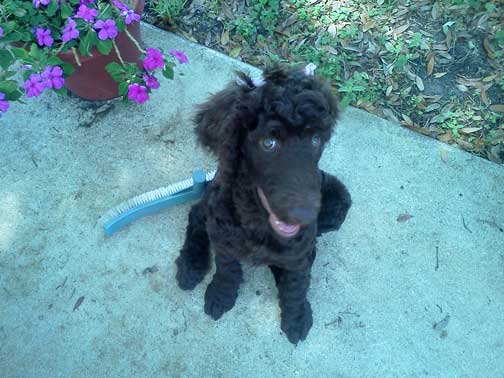 I'm so happy, can you see my smile?
*
What a profile...and I'll keep on growing...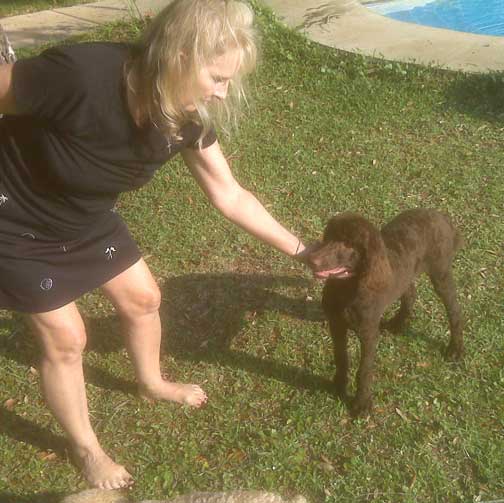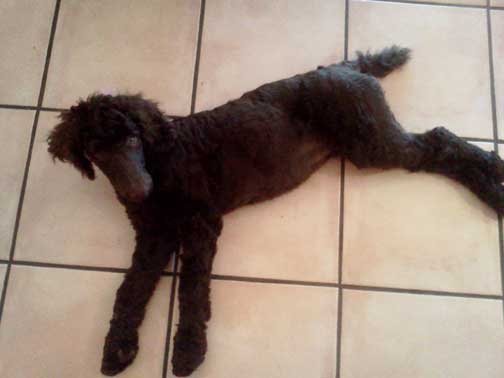 Tile, ahhhh one way to cool down in this FL weather.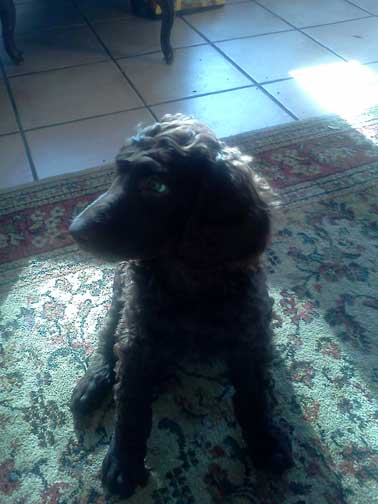 Finding my new mom and friends totally loving me ;-)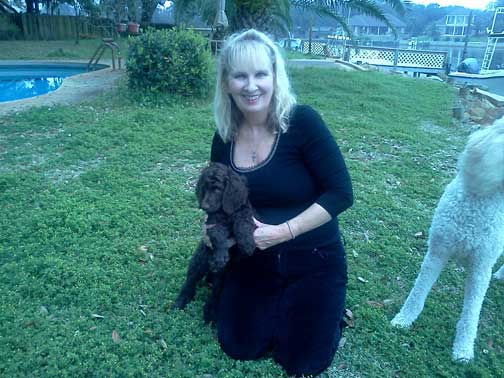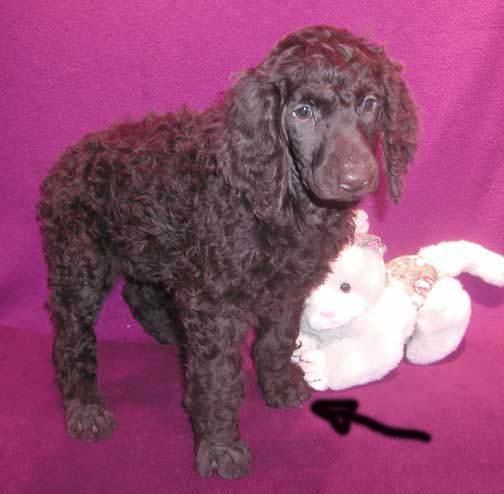 Fiona's picture above while at Tes's - 7 wks old.
*
I thought I'd develop the form below to help with pet updates. Here you can fill in the weight, height, and what you two/family enjoy doing together. Upon sending it, you will receive an email from me that you can reply with new pictures attached. Hopefully this will be an easy trigger instead of trying to find my email address.
Everyone loves to see your pages - honestly!
Royal Standard Poodles Brown Fiona - find more puppies like her >