Royal Standard Poodles Brown Falcon II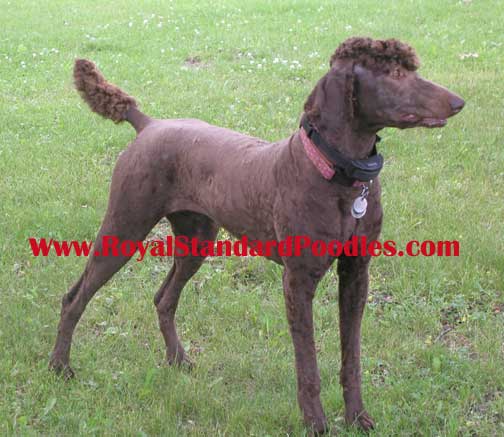 Royal Standard Poodles Brown Falcon II - It's an honor to name her after her grandmother with her gorgeous muscle and size in coming of age to be our next dam for mating to Daniel :o) Colors anticipated are Brown, Black, and Phantom/Agouti as her sister Jewels produces this with Daniel.
She will be in MN until Tes builds her home in TX, where Falcon will re-locate there for her future loving :o)
Why does Tes shave me down; the summer HEAT for one, second to see woodticks in the summer, three to allow lookers to see my structure.
last updated 2/22/17 (TI)
Tracking Falcon: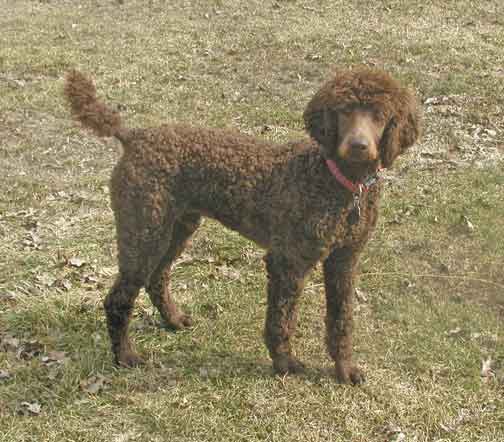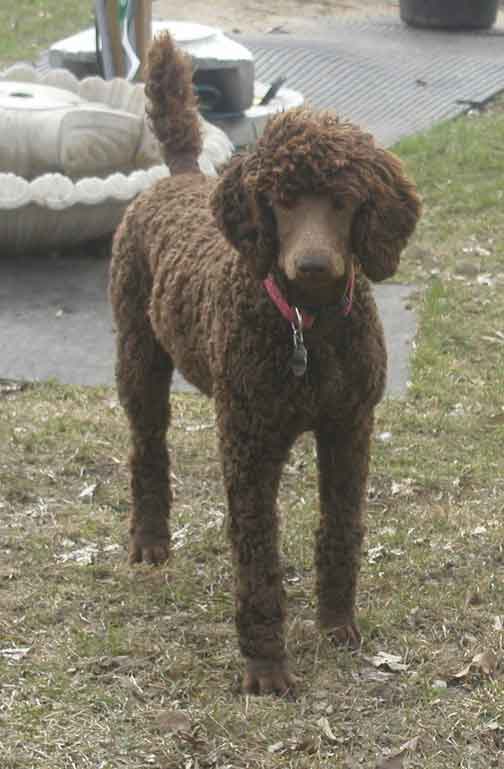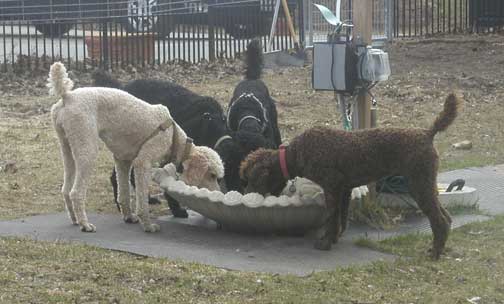 After so much playing it is time for us to get a drink.
*
Tug-of-war. Beaut and Niki vs. Falcon and Pickles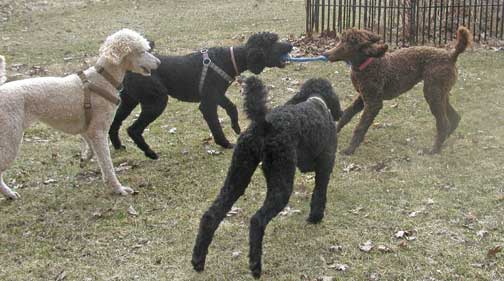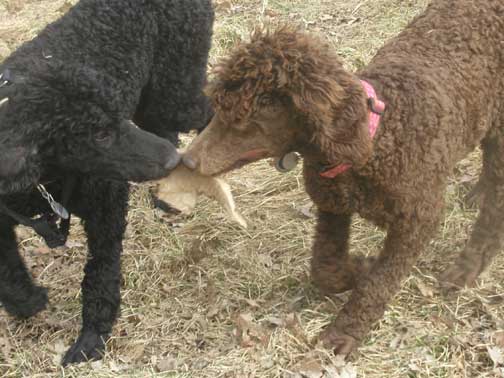 You need to SHARE Pickles, I want a turn!
*
And we collide!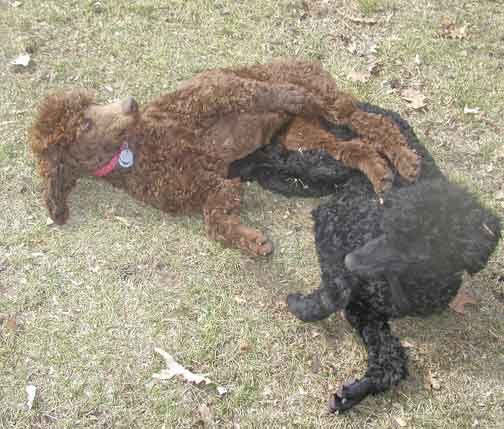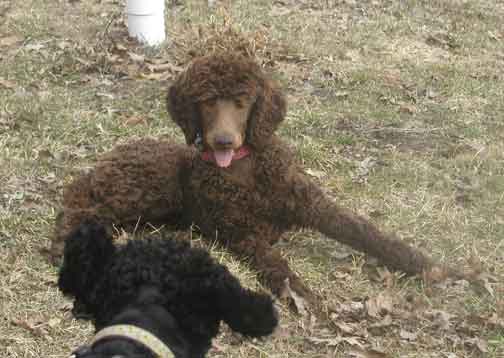 Uh oh here comes Pickles....
*
I am 6 months old and becoming a ROYAL girl!
I had a very busy day playing
*
Playing with Jewels....I'm going to get you Jewels!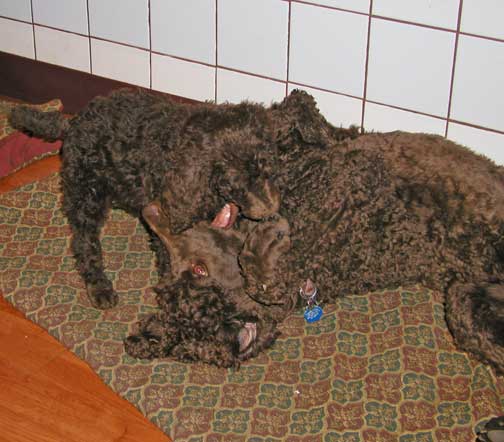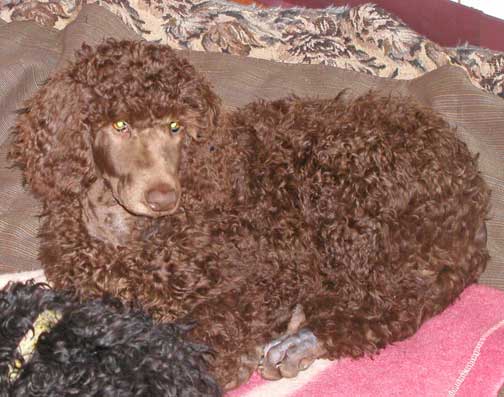 Time to curl up and take a nap.
*
Hmmm I like these boots too!
Dani's boot strings are AWESOME!
*
Soon I won't have to try so hard to get a drink!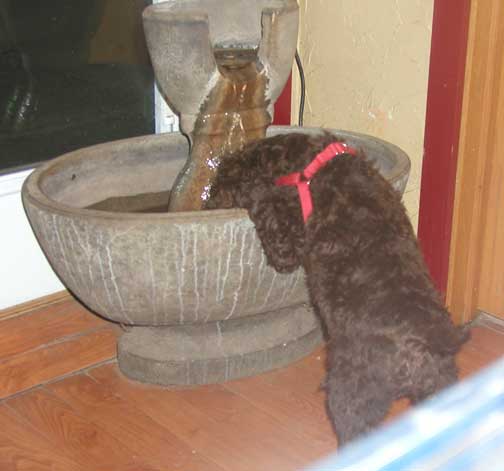 "Look how cute and little I am!"
*
My 7 week old mug shot...stay tuned and watch me grow!