Royal Standard Poodles Brown Eagle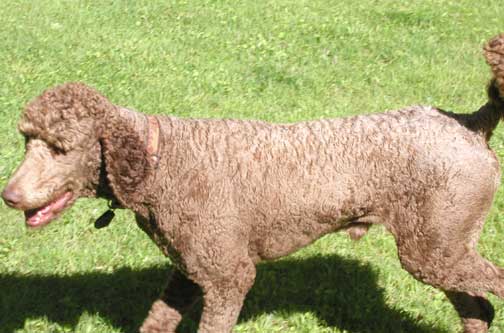 A bit closer to see that great structure.
Tracking Eagle:
1.5 yrs 75 lbs
1 year 68.2 lbs, 27" from the shoulders
Osteochondrodysplasia (OCD) Clear > For more information Click Here
9 mo 68 lbs
6 mo 61 lbs
Neonatal Encephalopathy w/Seizures (NEwS) - clear/normal
9/28/16 CERF (eyes) free of observable inherited eye disease
8/17/16 Degenerative Myelopathy (DM) - DNA test - Not Affected
VWD tested clear
5 mo 49 lbs 2 oz
3 mo 24 lbs 8 oz
2 mo 17 lbs 6 oz
7 wks 9 lbs, 4oz
Born 7/1/16 - Parents - Black Zeddy x Brown Bruno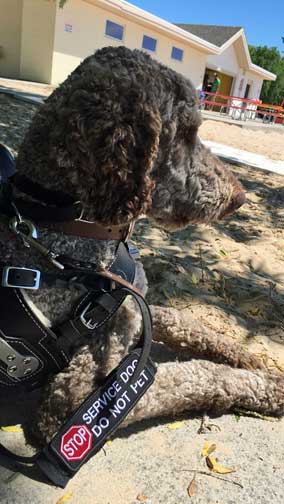 Here's a picture of me on the job.  I have my own harness which alerts all the people I meet, (who naturally desire to pet me cause I'm so handsome), that I am also ultra smart and am a working dog.  My attention is solely on being there for AB in whatever role she needs me.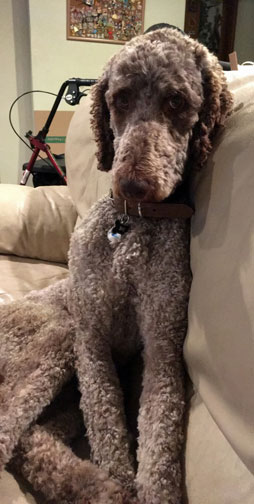 On call.   I can catch a cat-nap on the sofa; leaning or upright, I'm good.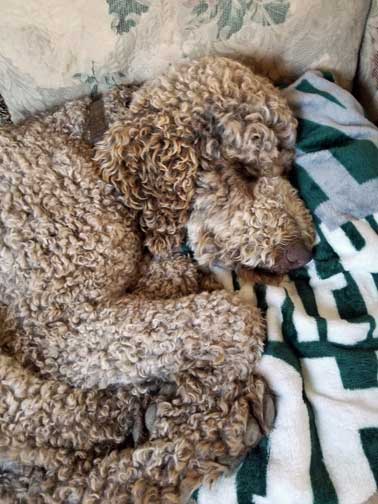 Ah, after a day of assisting in many ways I take in a nap.  The team blanket is a favorite.  
I like to cuddle, where is some body? Any body?
*
And, this chenille bedspread is most comfortable, I like the little dots in the fabric :-)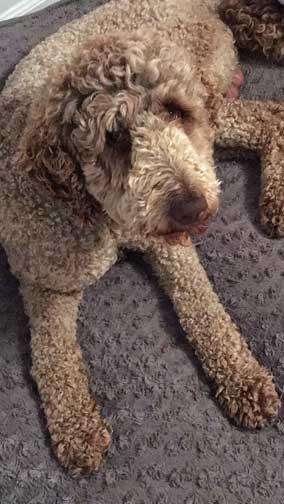 As life is wont to do, it has changed for both me and my new human, AB.  As a Royal Standard Poodle I am the perfect canine to help people in their lives as a service dog.  I now live around Sylvan Lake in Michigan and have trained to be an official Mobility Service Dog.
My trainer lovved! me and taught me a lot of skills.  Naturally, I help AB get around plus I can pick up any item she happens to drop or is on the floor or in a really low place.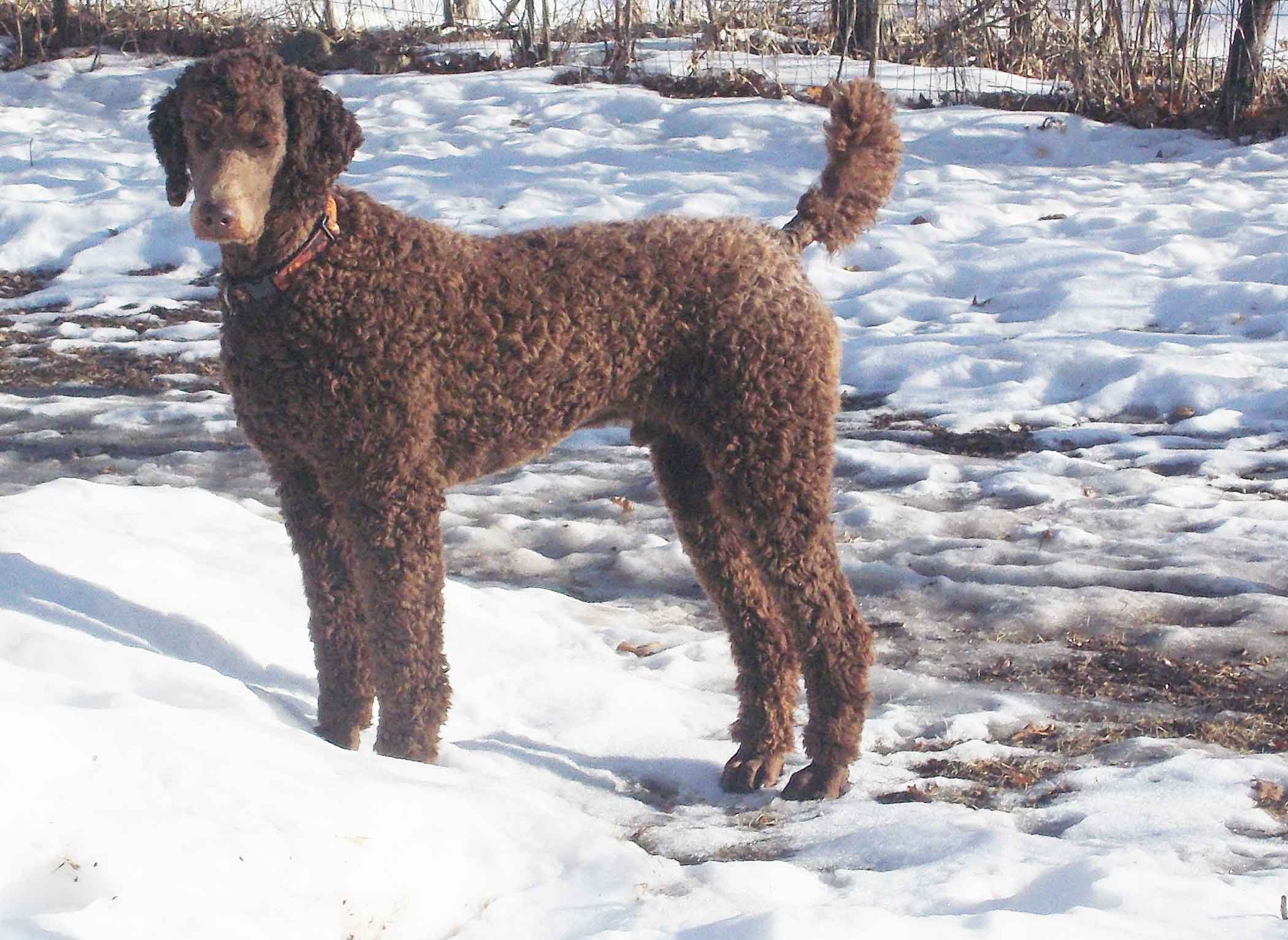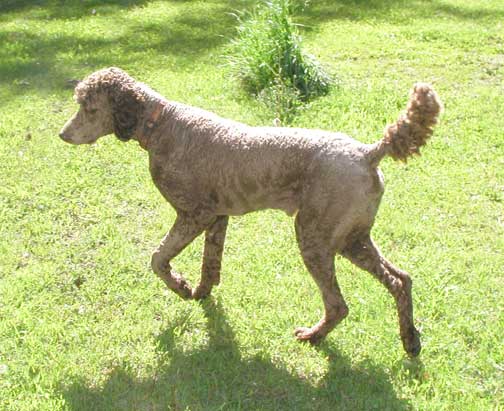 Structure that is genetically created from great parents ;o) Zeddy and Bruno were GREAT parents!
*
Oh yeah, the girl...come on over here :o)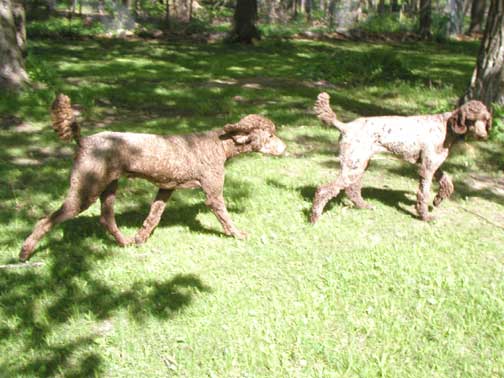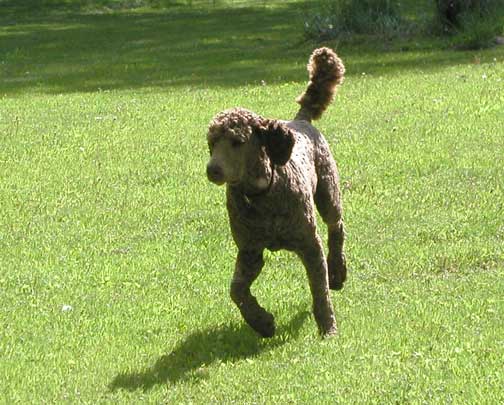 One of the girls! I'm going to check her out!!
*
What's that?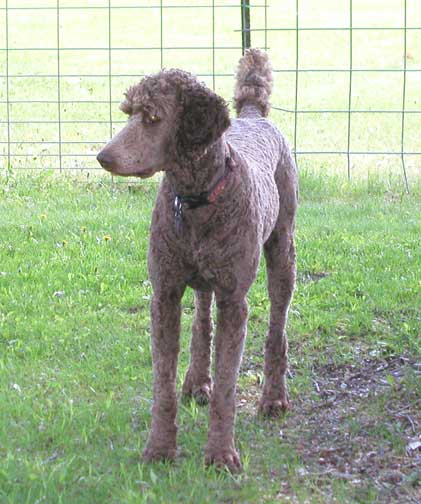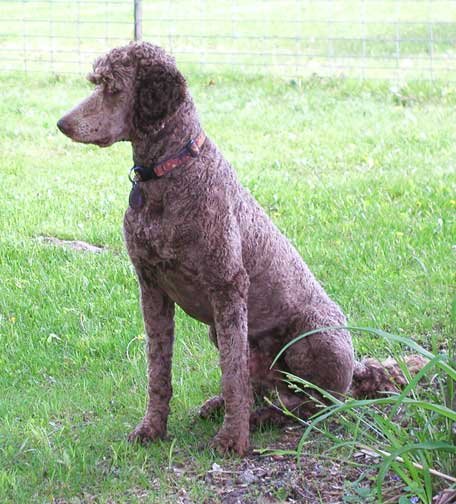 I'm growing up so nice and handsome, chest full, character above reproach ;o) We definitely see him as Bruno's son!
*
Sleeping in a king size bed makes it all worth while ;o)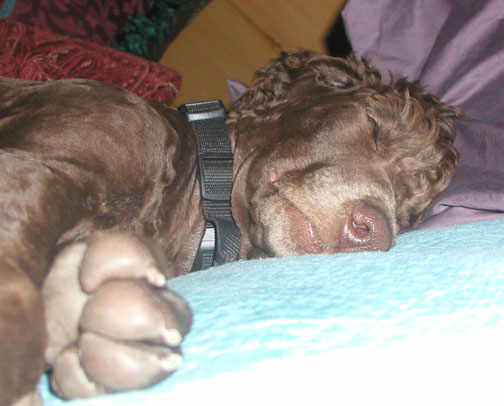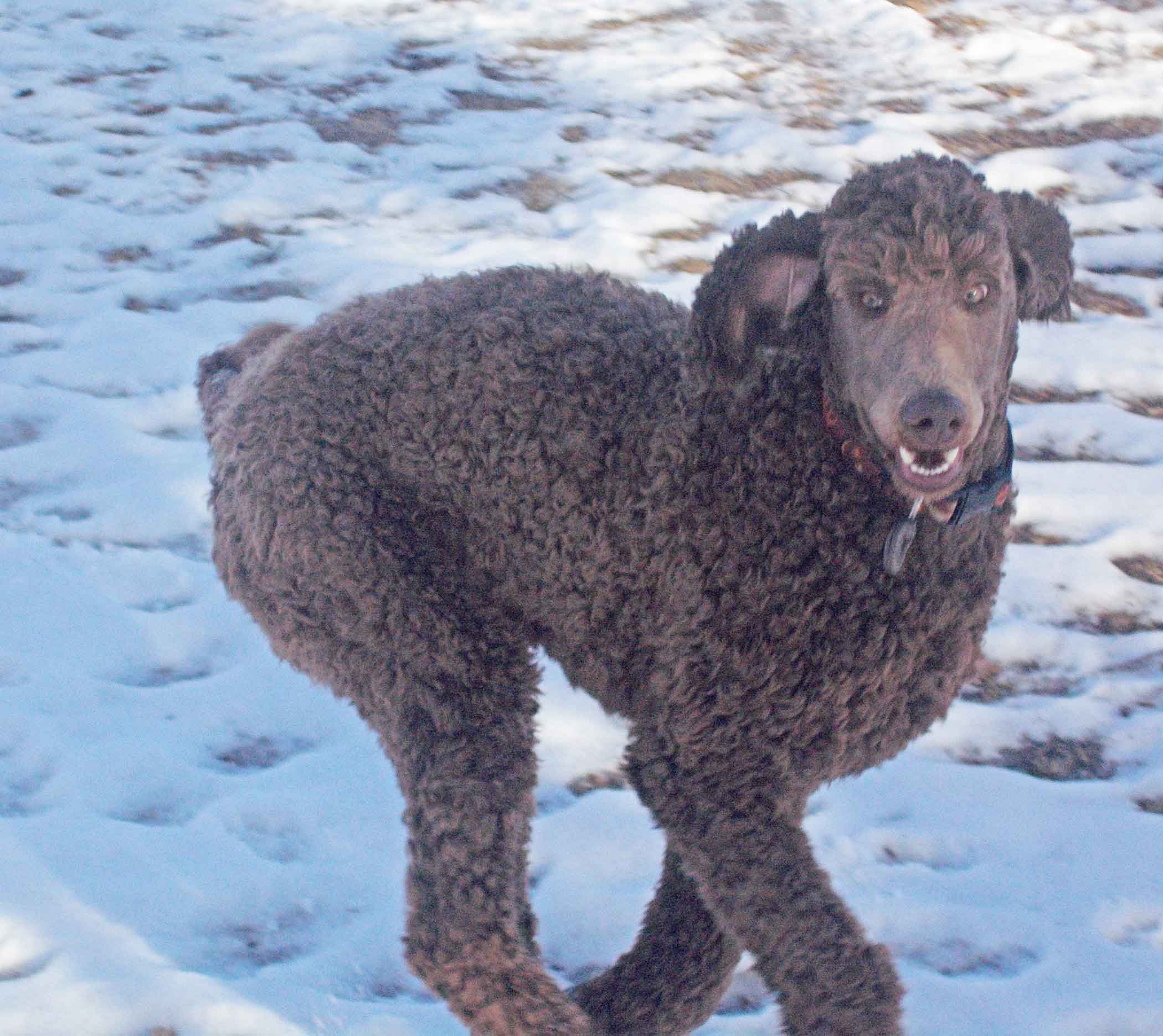 Running in the snow! Woo Hoo! :0)
*
Playing with Jewels, I will be her new stud!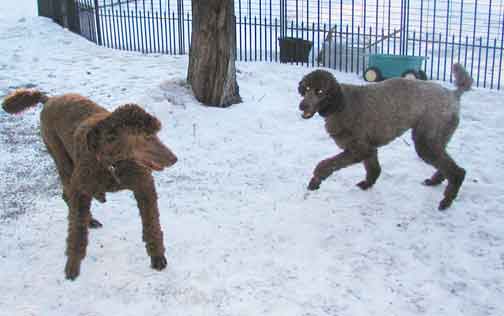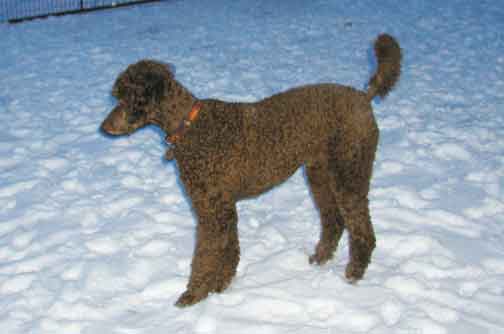 What was that? Did Dani throw something? Should I get it?
*
Ok Dani I am done outside please, please can we go in? :0)
(Of course how can Dani say no to that face!)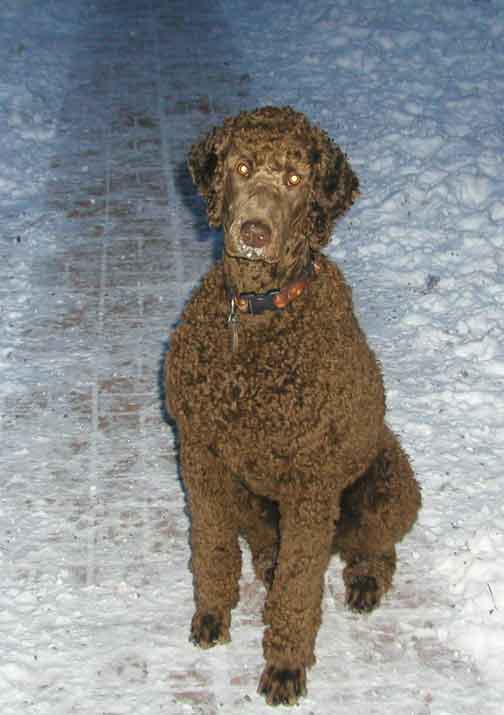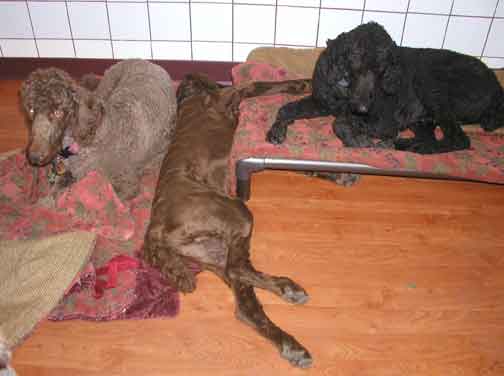 Let me just squeeze in here...zzz...ZZZ...zzz
*
Love ya Pickles!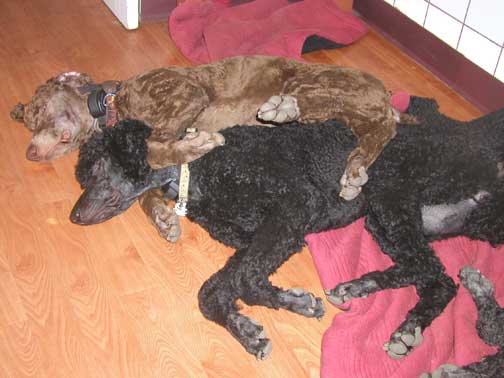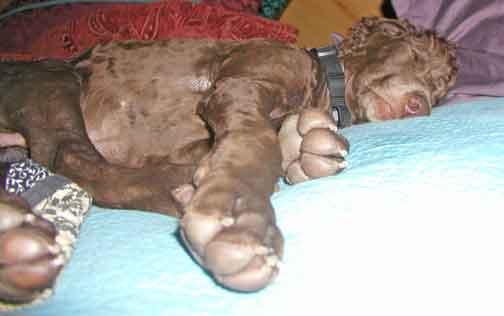 Look at those paws!
*
Dad Bruno is showing me how to be the Stud! :0)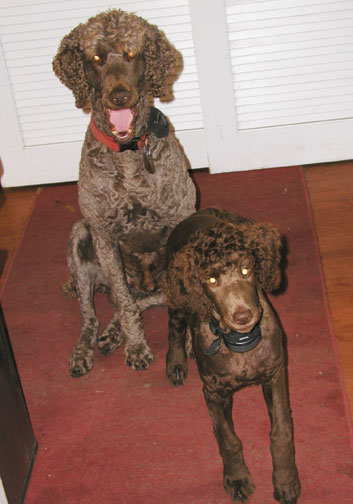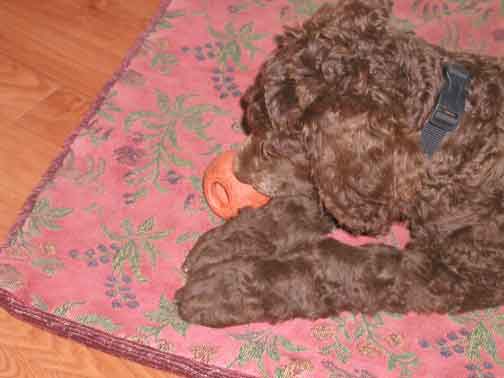 We love our Kong Toys!
*
Momma Zeddy are you sleeping, are you playing? Hmmm....what should I do.....:0)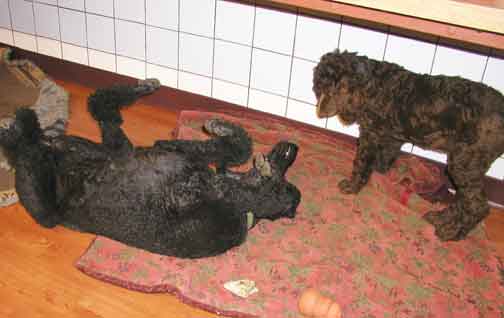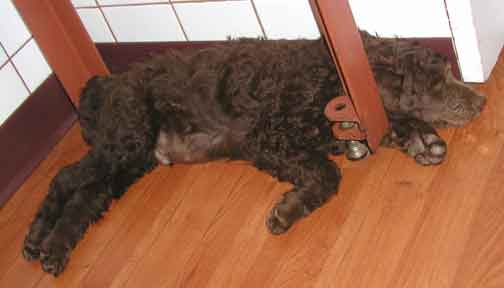 I am not sure why this is comfortable but it is :0)
*
Come on Falcon, Share!!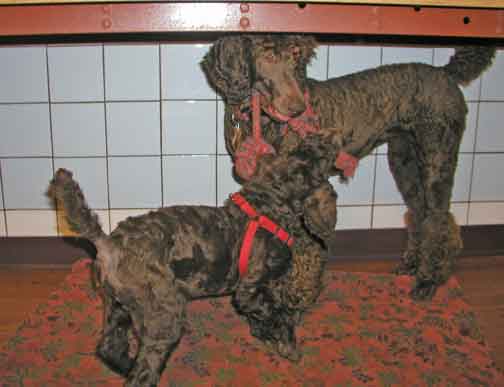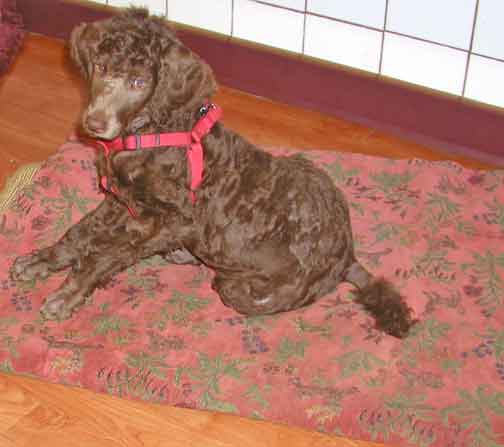 I have some big paws to fill!
*
Hey guys I brought you some leaves. :0)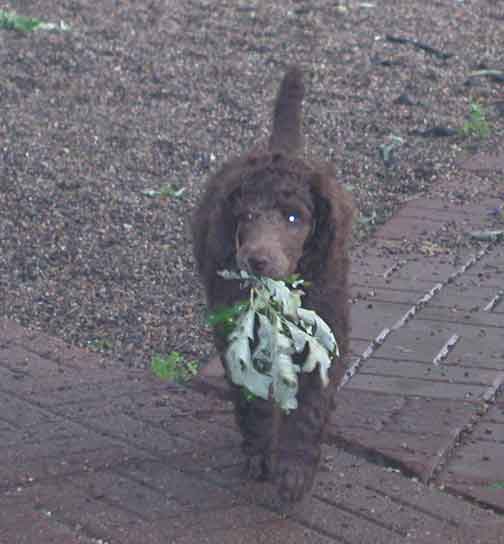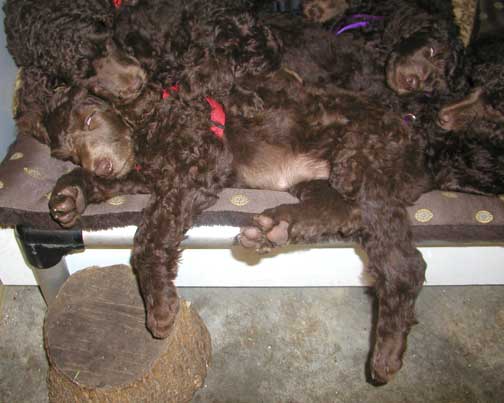 Gotta love siblings!
*
My 7 week old mug shot