Royal Standard Poodles Black Montana
Updated 8/28/16
We've won our water bottle & pen! 4 legs up, ears back, and mug shots are in!




4/24/16 now

1 yr old!
Royal Standard Poodle Black Montana at home in Denver, CO.  Parents are Brown Jasper x Red Daniel born 4/27/15.  His owners share: "Montana is such a good boy he runs right up the stairs ahead of me. He can't wait to snuggle in and go to sleep."
JPG has quickly jumped on board for their water bottle and pen! Above pic is the 2. As of 11/10/15 they sent in all the pictures needed and won! Woo Hoo!
Tracking Montana:
1 yr old, 75 lbs...still growing :o) My sister "Magic" Tes kept for breeding, her hips came back as EXCELLENT - Woo Hoo ;o)
11 mo 70.2 lbs DEFINITELY getting to be that Royal boy :o)
8 mo 61.5 lbs, 21.5 inches
7 mo 57.5 lbs
5 mo 47.5 lbs
7 wks 14.8 lbs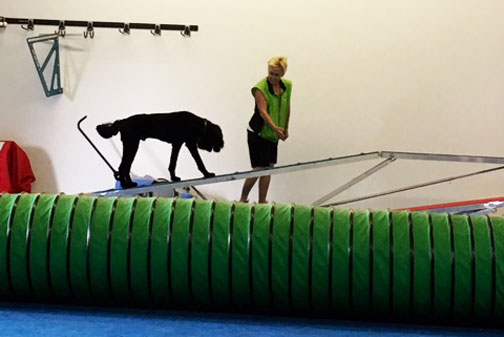 With age comes wisdom...agility is great fun learning all I can about balance and trials :o) Montana loves running the course. He is so smart. He intuitively knows which obstacle comes next. And gets frustrated with me inability to keep up with him.  He is a pretty special guy. Meeting me at the door every night.  We love him so much.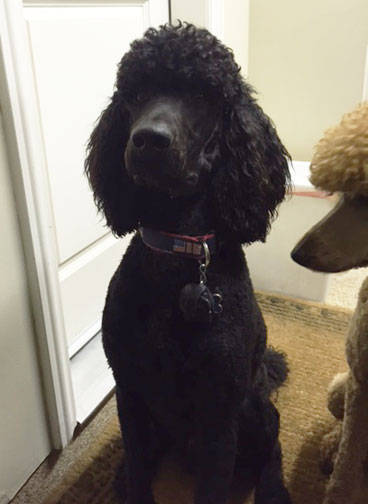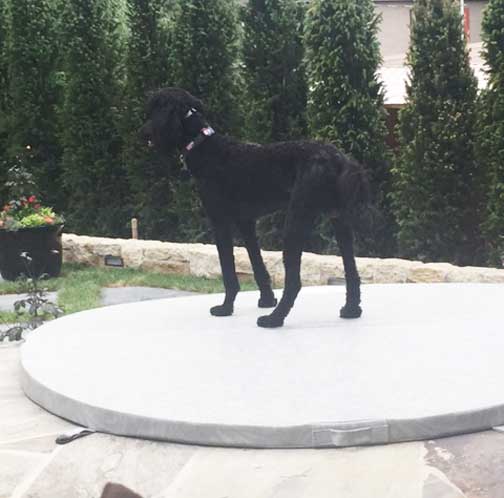 Hey! What better place to watch over and guard the home then from the hot tub cover!!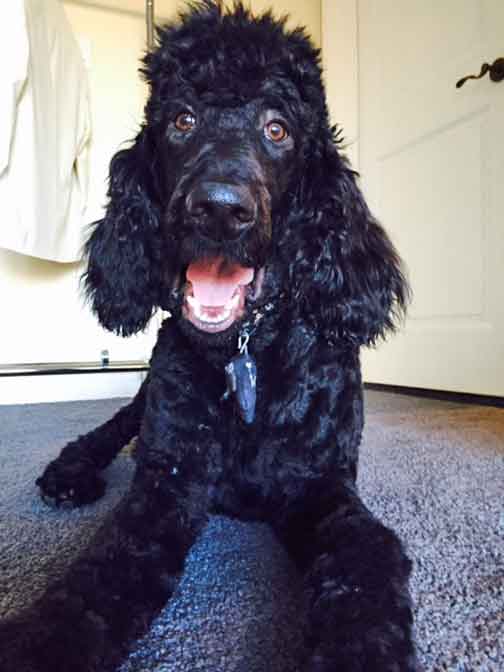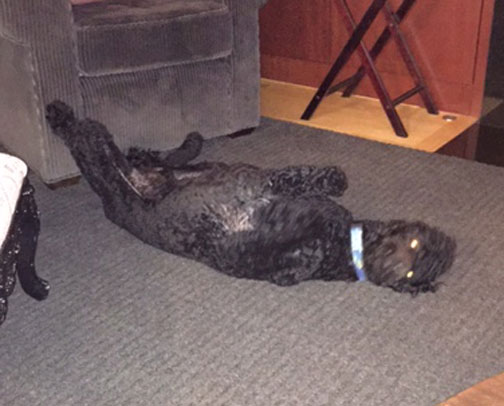 Woo Hoo - 4 legs up! Let me talk to ya!! Oooee, play with me ;o)
*
Look at the snow we got! Do you think it's a lot!! SOOooo fun!!!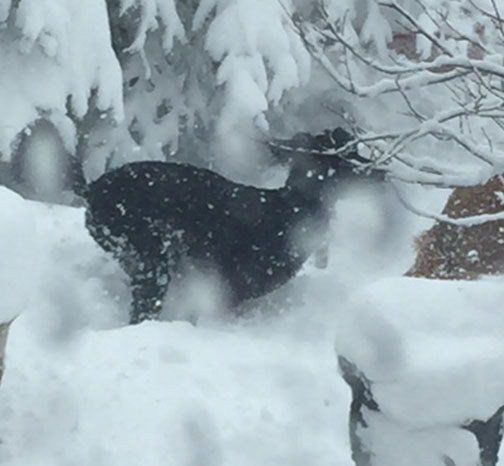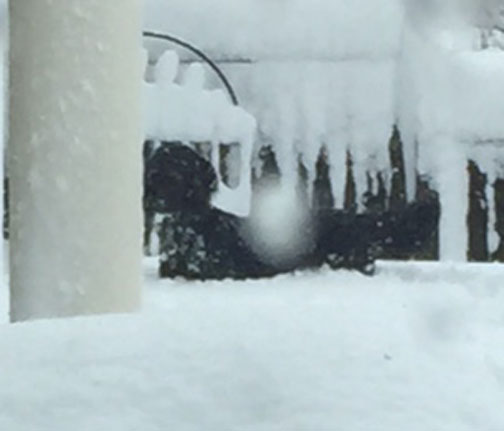 Peek a Boo, I see you ;o)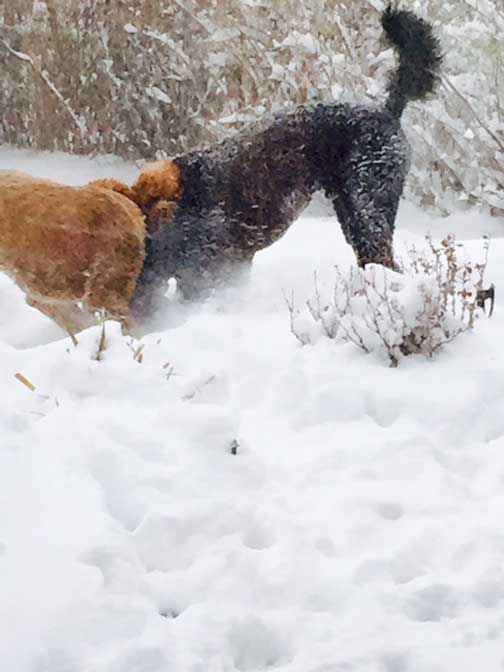 "It is a snow day, let's play!!" :0)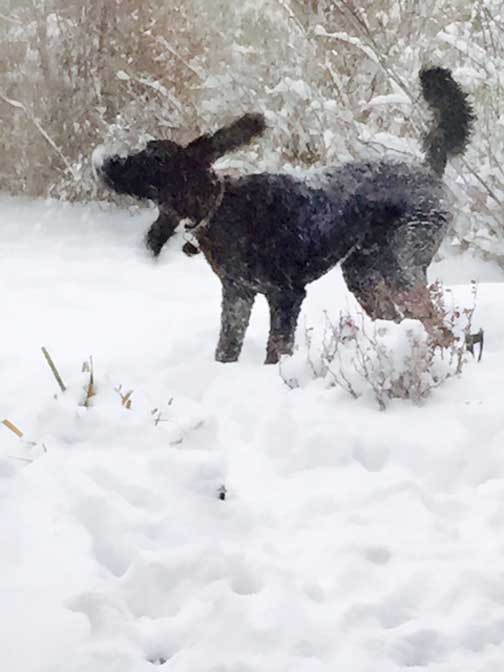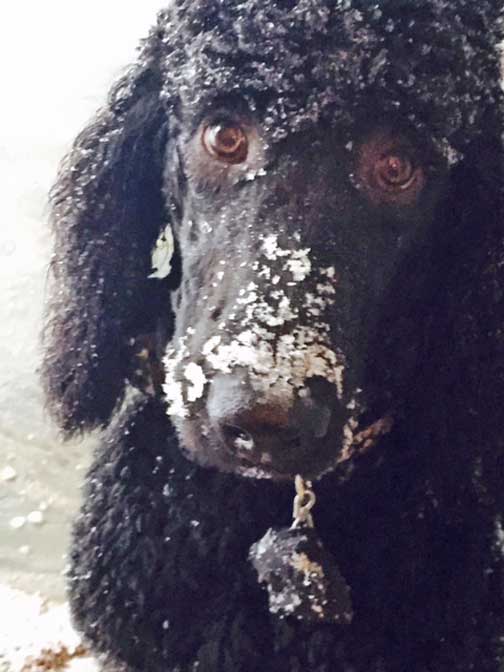 "I had so much fun playing in the snow, this is my snow face!"
*
"The playing continues inside with a game of tug-o-war, I am going to win!" :0)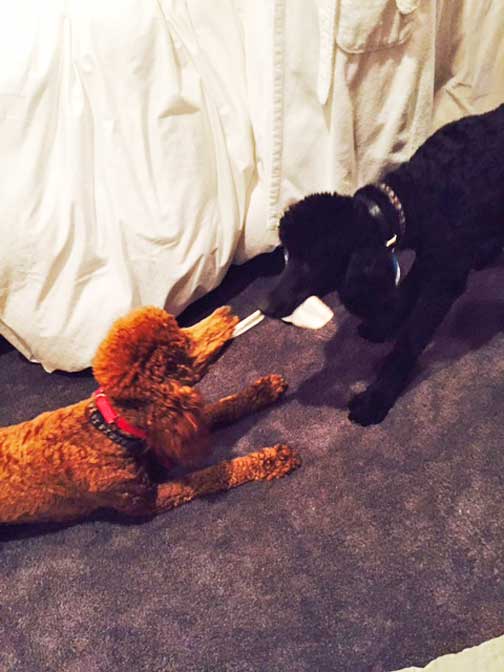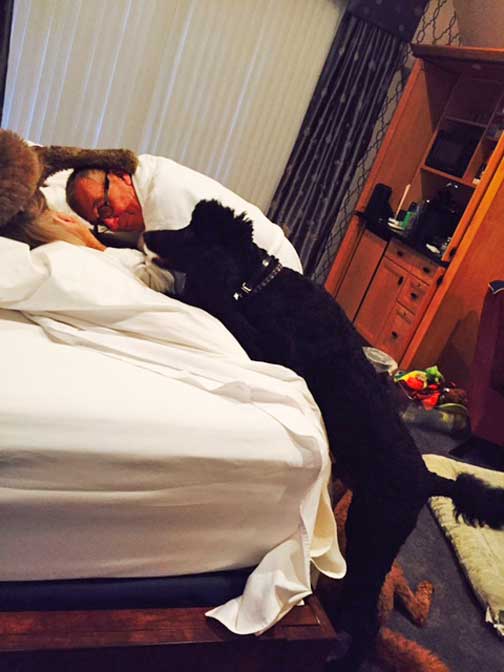 "After all this playing it is time for a nap on mom and dad's bed, almost there..." :0)
*
"Such a handsome boy!"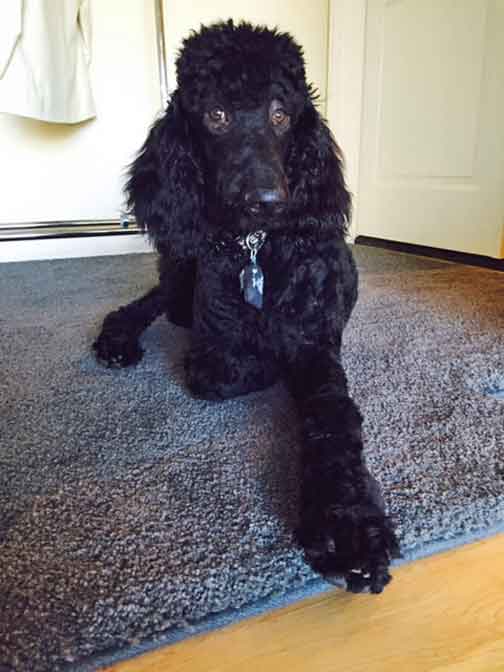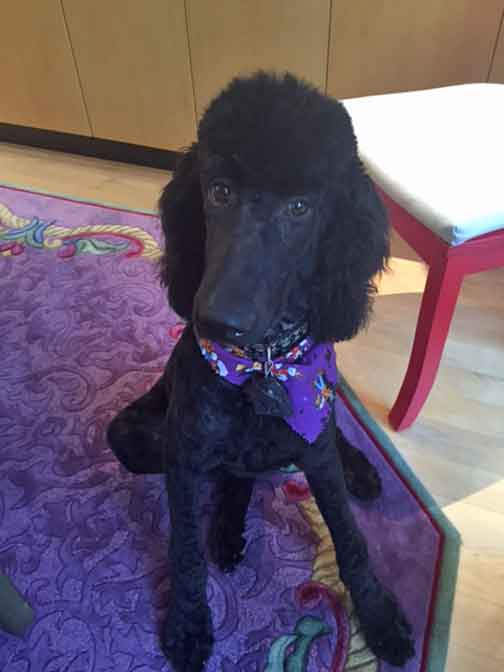 "I just got back from the beauty shop.....boy do I look good!" :0)
*
"It's the 4 paws up pose!"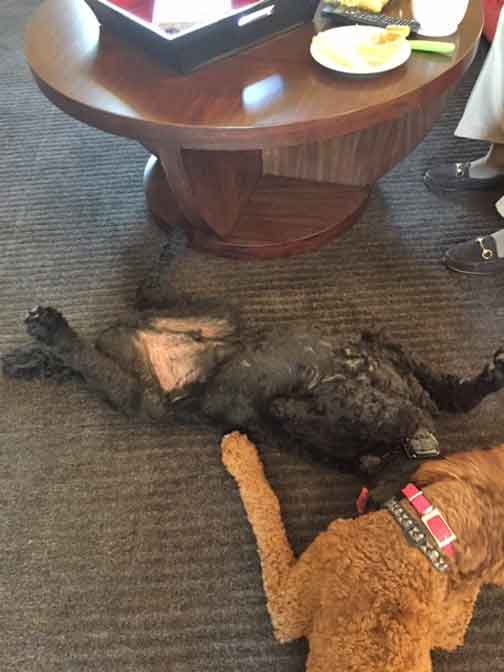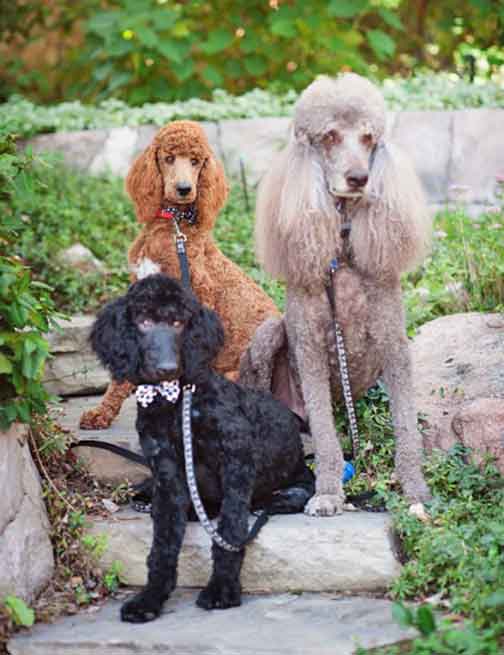 "Spoo Family Photo!"
*
"The toilet paper was so much fun that I need a nap now!" :0)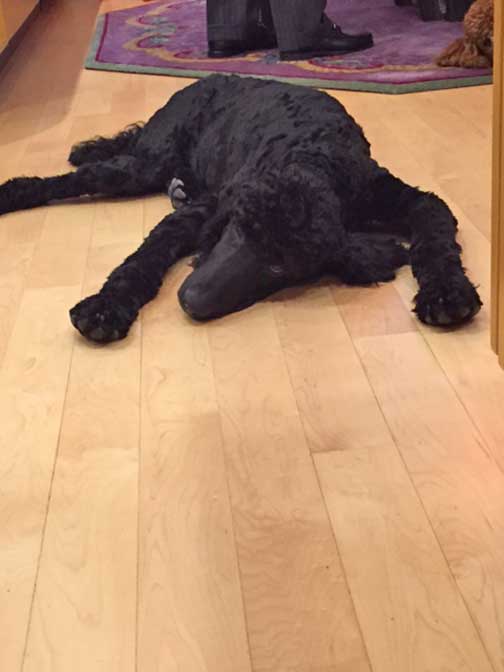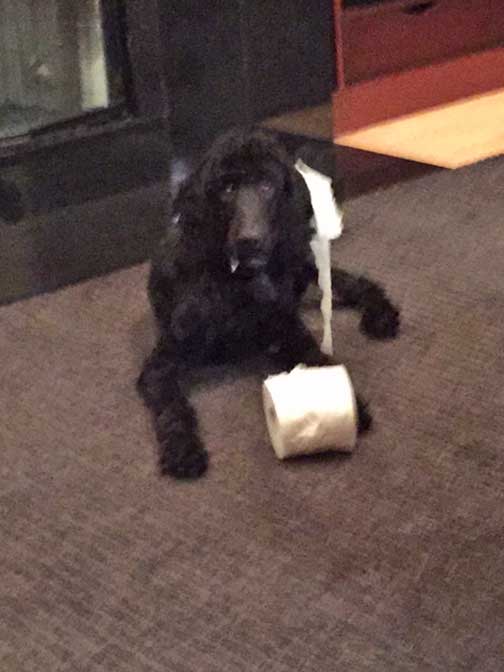 "Oh! This isn't for me?" :0)
*
"Look how I stand at attention!" :0)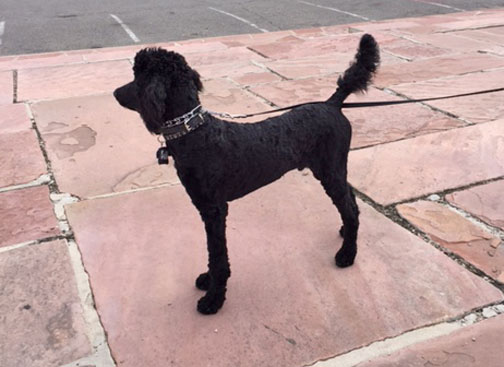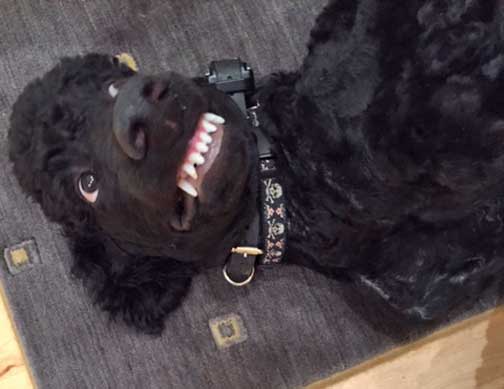 "Say cheese! I'm still that happy happy boy!" :0) 4. Smiling picture
*
"It's an ear flip! That will happen to us spoos when we play hard!" :0) 3. Ear back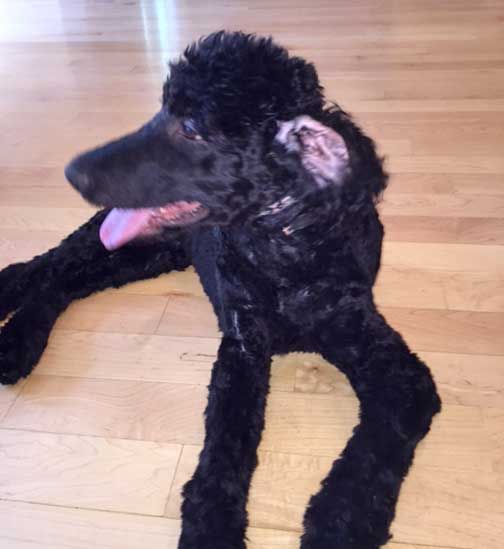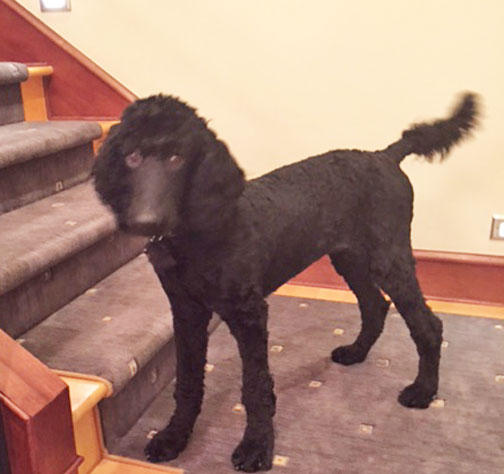 "Come on mom it's time for bed!"
*
My big brother Red and I are looking for some bugs to eat, delicious!" :0)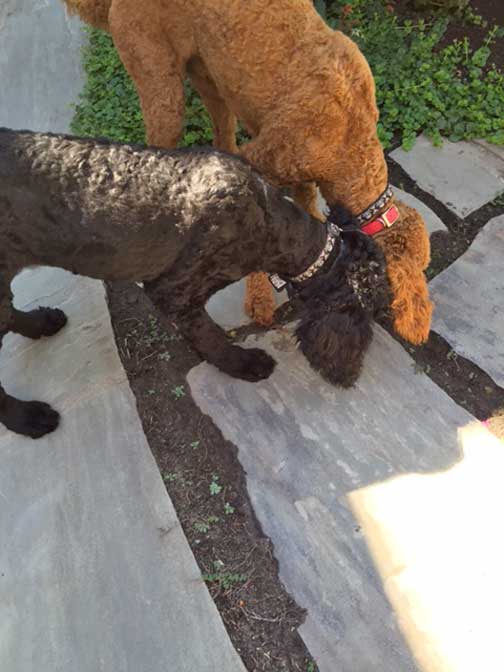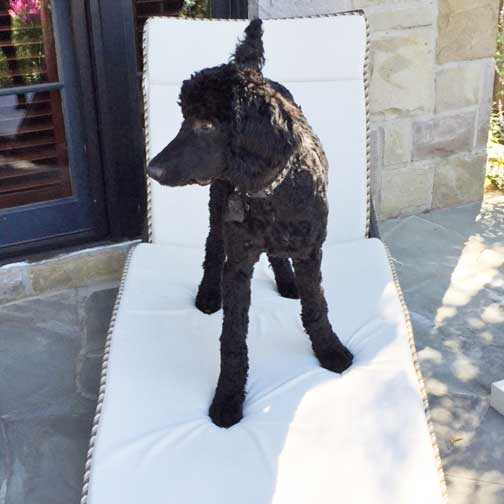 "I am up on my dads chaise, it is pretty comfortable!"
*
"Yikes! How do you get off of these things, HELP!" :0) LOL - Tes wants to count this as the 4 legs up...which is upside down ;o)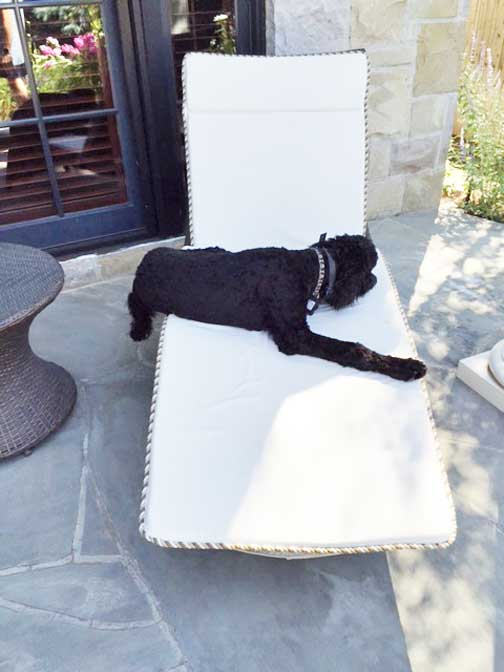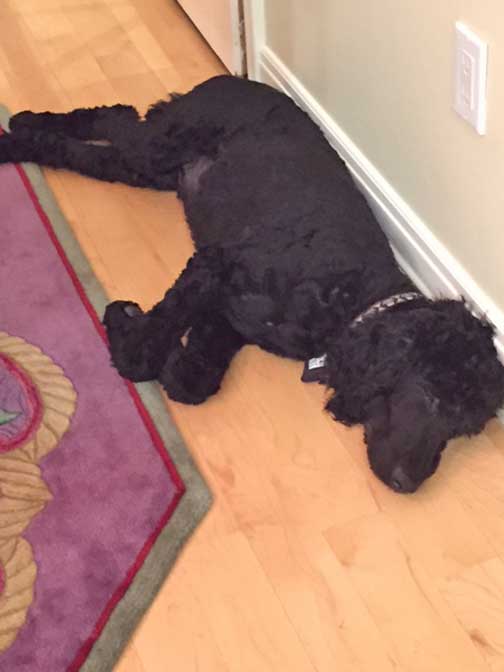 "Nap time!" :0)
"At 7 weeks old I was a happy happy boy!"