Royal Standard Poodles - Milo
3/26/16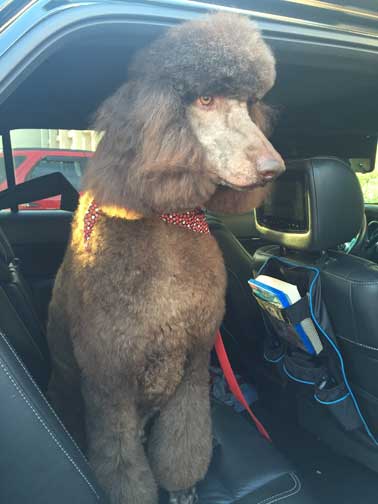 Royal Standard Poodles - Milo at home in Rancho Mirage, CA...love coordinating red ;0) My parents are Falcon x Bruno in 2013.
I was a VERY BAD boy this morning 3/25/16 and ran out the gate :o( I did get knicked by a car, taken to a human hospital where a poodle groomer was coming out, took me with her to call her vet, which her vet believed she knew who the owner was and Wallah! I was back at home by 7pm CA time! Thank You Tes for putting out all the energy on FB to help find me :o)))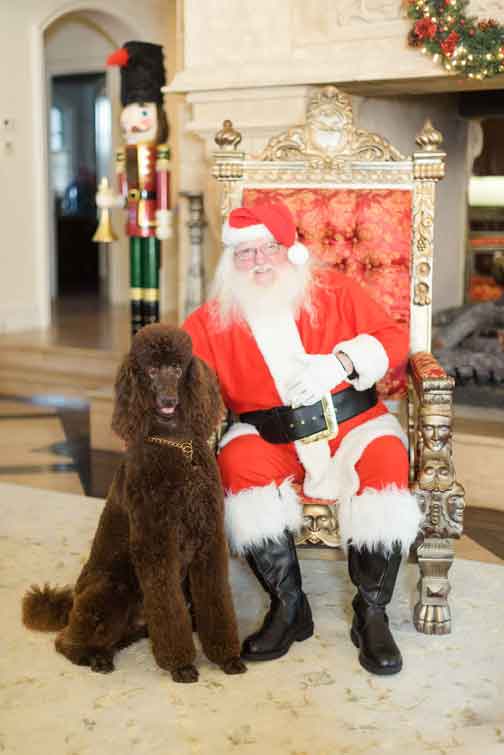 "I have been a very good boy this year!"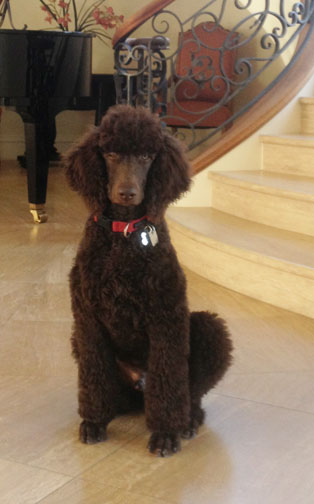 I'm sitting here so nicely. Quick, take a picture before I move! ;0)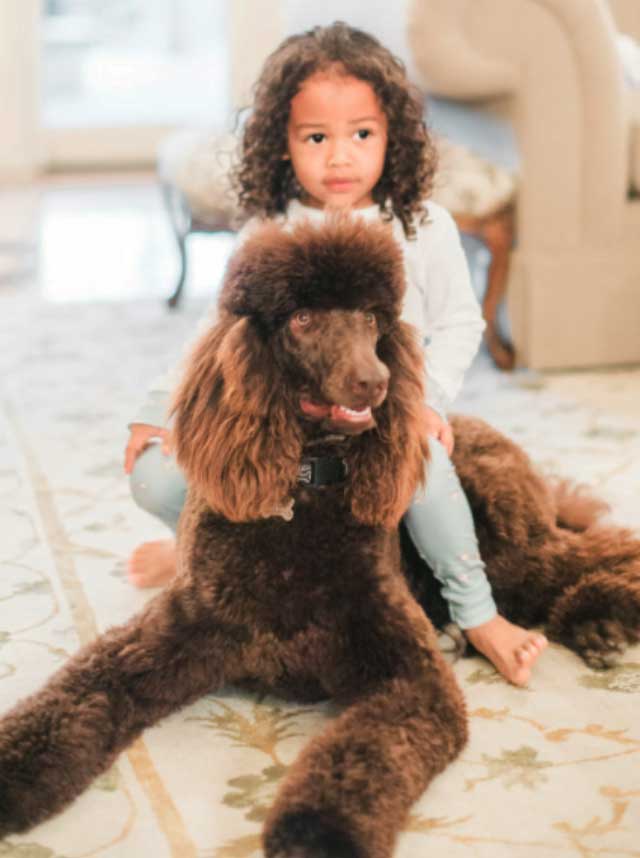 Second to youngest son on top of Milo for some of the best cuddling time and perfect photo :0)
*
Family Portrait: 3 Sons & 1 Daughter and of course Milo! :0)))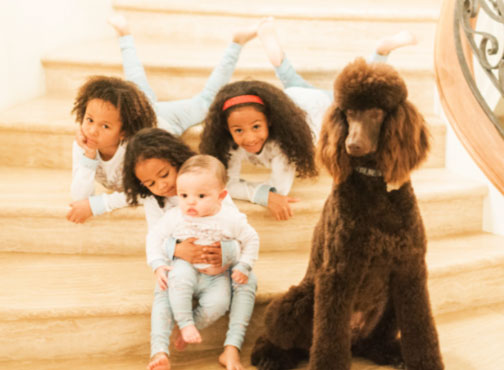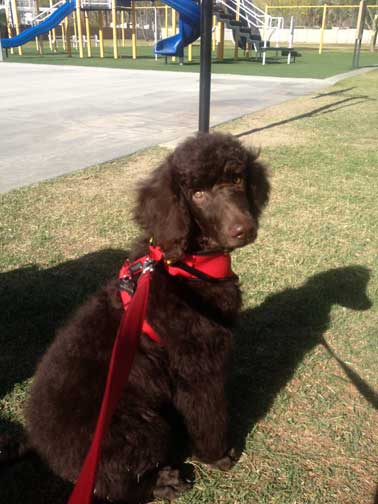 I'm at "Kids day at school" in the above picture...my parents share, "He was so well behaved. There was another standard there who was out of control. Barked so much and was aggressive toward the other dogs. But Milo was great. Followed commands. Nipped at the kids a bit but overall such a good boy." Tes encourages me to use Cesar Millan's knowledge in working with him - be his pack leader :0)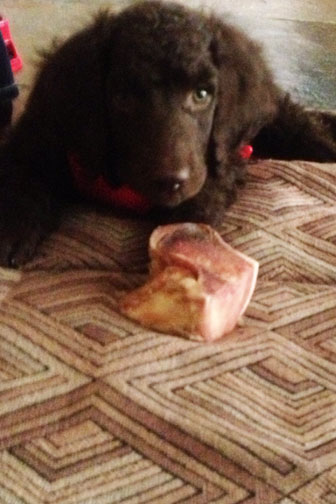 Look at this bone! Mmmm GOOD!!! So good for my teeth coming in!
*
Here's my bone...these are so great for teething...my new parents say thank goodness it's not our shoes ;0)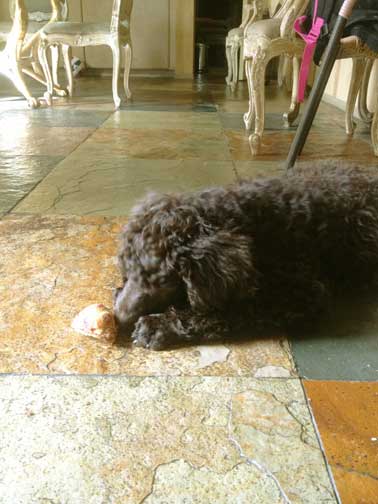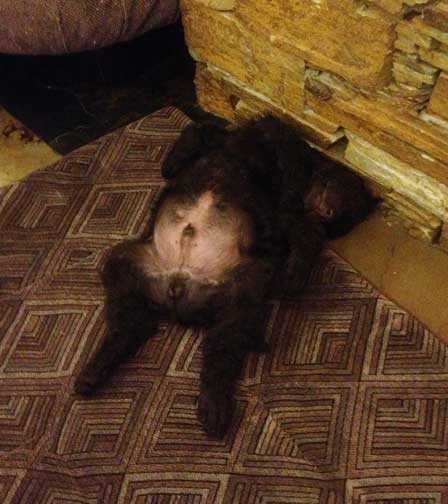 My first 4 legs up photo :0) Here is my pet bed from Tes too...lots of smells from home that really helped me feel at home.
*
Isn't this so human looking?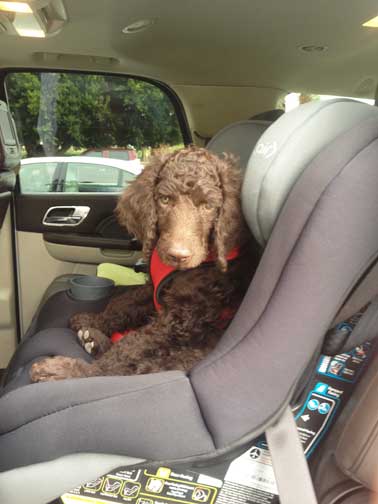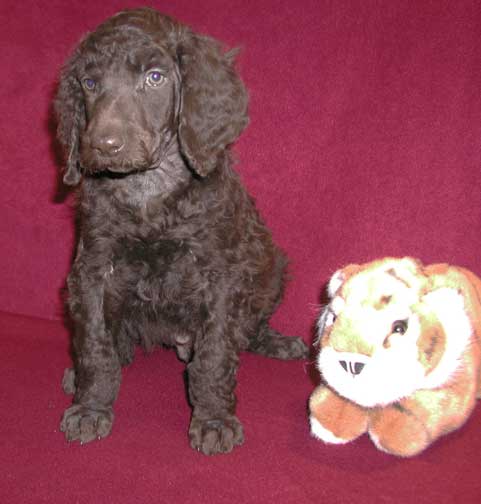 Here I am at 7 wks old at Tes's.