Royal Standard Poodles - Marty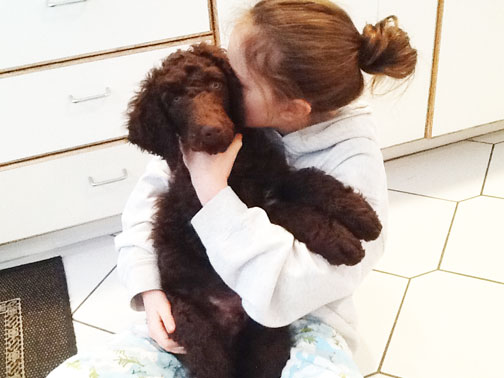 Royal Standard Poodles - Marty at home in Weston, CT - Truly Loved!!! I have a labradory bud named Tug that helps me in all things fun :0)
Tracking Marty stats:
3 months 29.5 lbs
Born 1/2/13 parents Brown Falcon x Bruno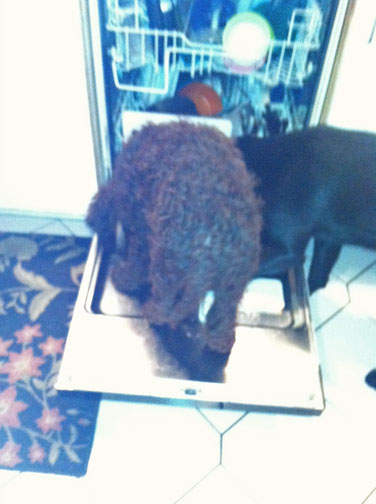 The dishwasher is always a GREAT smelling area...and tidbits of what we can find :0)
*
A great spot to watch you from - Mine to grow into ;0)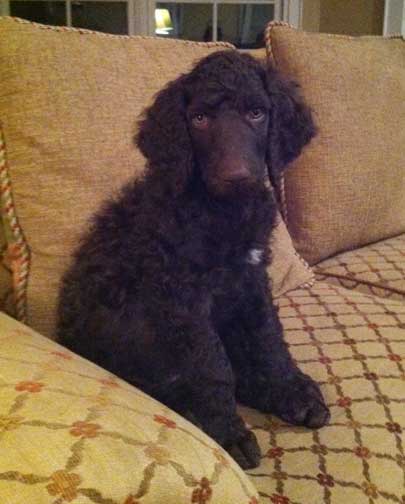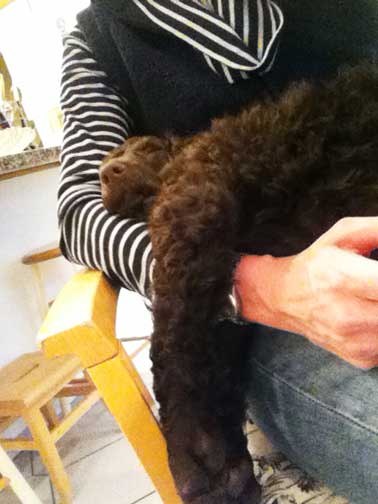 Snoozin' wherever I drop is okay with me - you can too!
*
Ahhhh, this'll be a great next snoozin' place...my eye lids are getting heavy...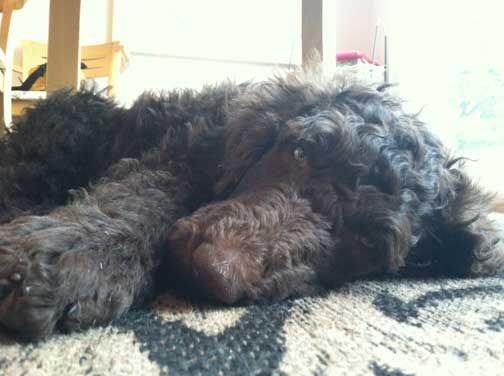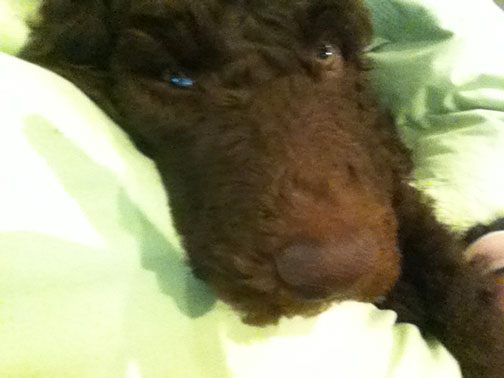 Here's my mug shot to you baby ;0))
*
Hey, I'm over here, on the other side of the window...let me in!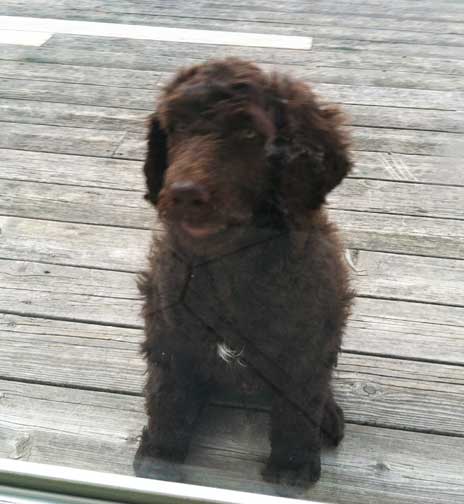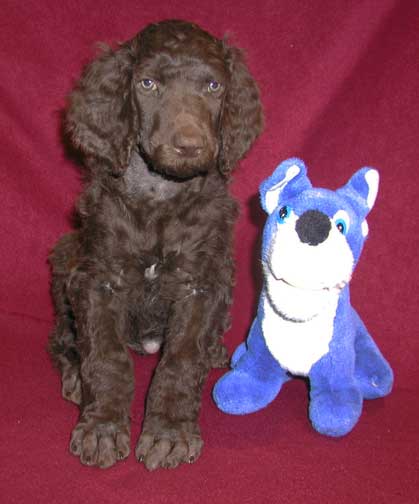 Here I am at Tes's 7 wks old.
*
Check out puppies 4 sale like Royal Standard Poodles - Marty by clicking here
I thought I'd develop the form below to help with pet updates. Here you can fill in the weight, height, and what you two/family enjoy doing together. Upon sending it, you will receive an email from me that you can reply with new pictures attached. Hopefully this will be an easy trigger instead of trying to find my email address.
Everyone loves to see your pages - honestly!