Royal Standard Poodles - Ike
I told you they'd let me drive ;0)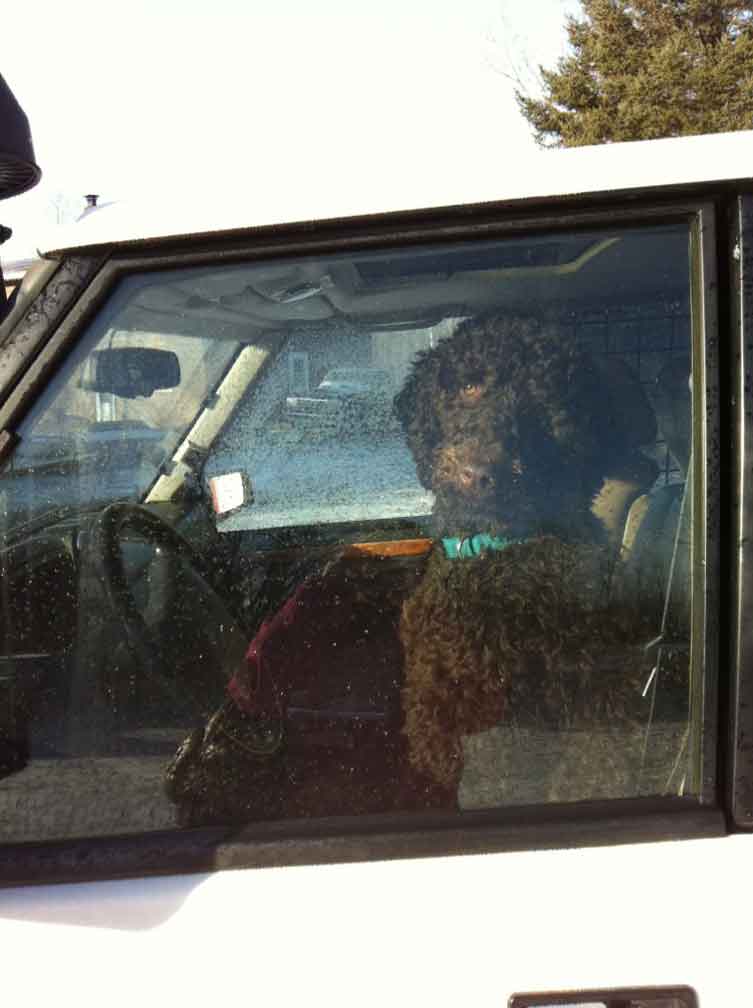 Royal Standard Poodles - "Ike" - I'm the brown guy :-) at home in Big Lake, MN with a new friend Truman.
Ike is enjoying playing out in the yard. He learned how to fetch his toy and bring it back to us. He also just learned how to jump onto our bed. He's getting along well with other dogs, we are dog sitting a mini poodle (Pepper) and he is getting along great with his new brother (Truman). Ike has met and played with our friends Buddy and Barron (Sheperds) Ike was having so much fun that he didn't want to leave. Ike fits right into our family...
Tracking Ike:
1 yr 27" at shoulders and 64 lbs - tall and lean :0)
4 months old - 34#, 18.5" at shoulder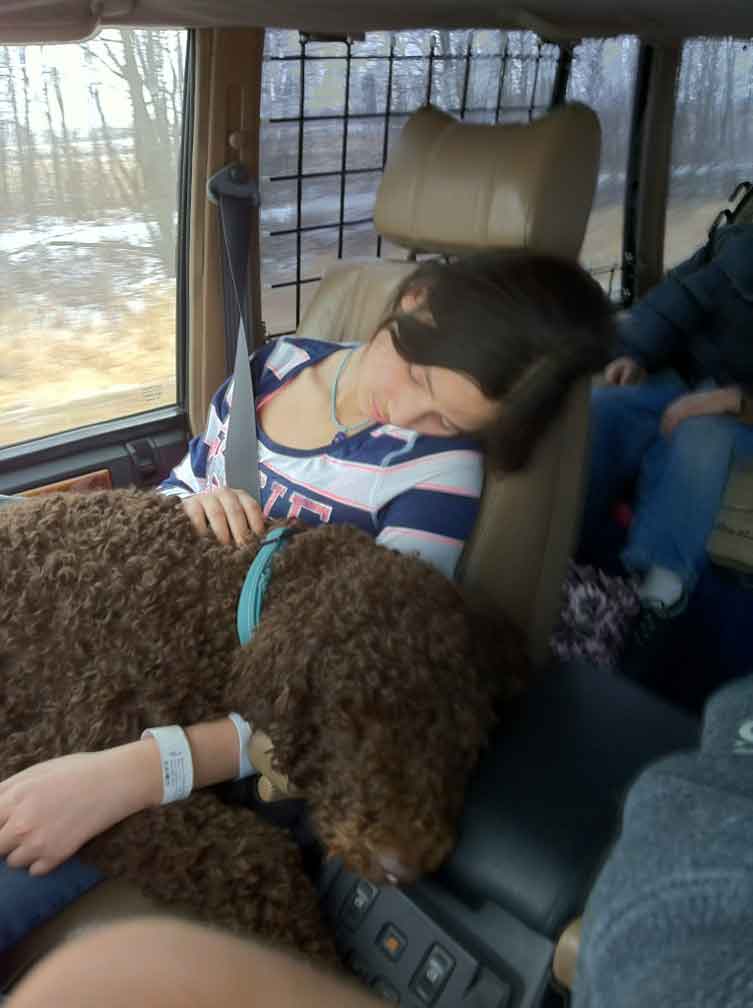 He especially LOVES his girl Audrey!! He is stuck to that girl's hip. Whenever she naps he's right there too.
*
You CAN'T have Royal Standard Poodles without having a Royal King size bed ;0)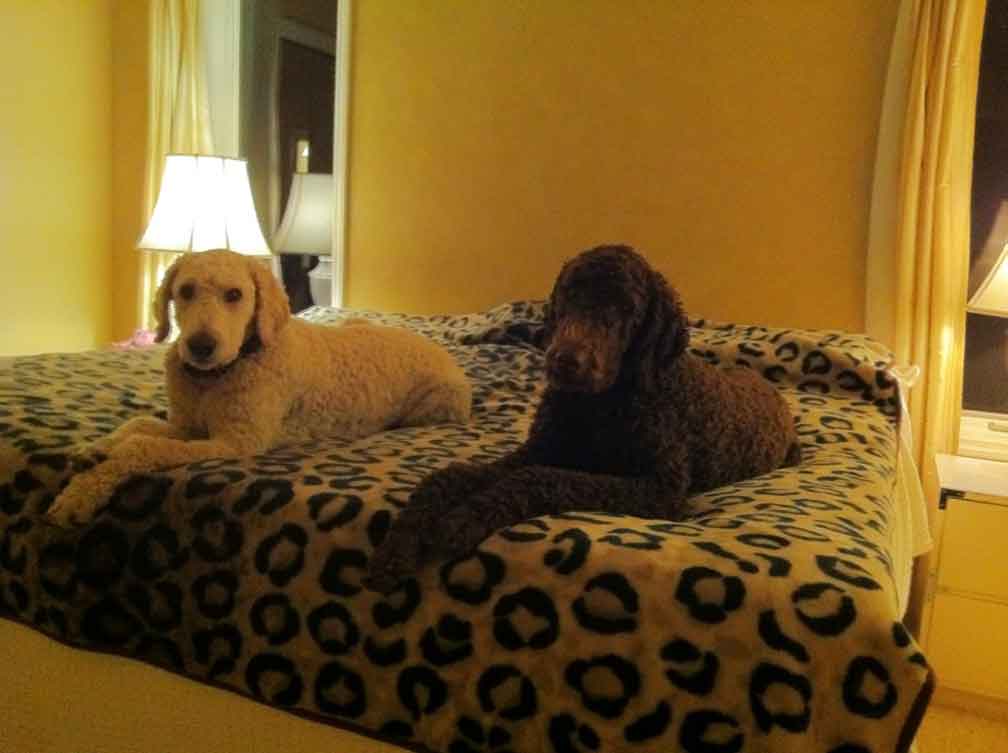 *
Smile - it's my picture to show how much I love my family :0)))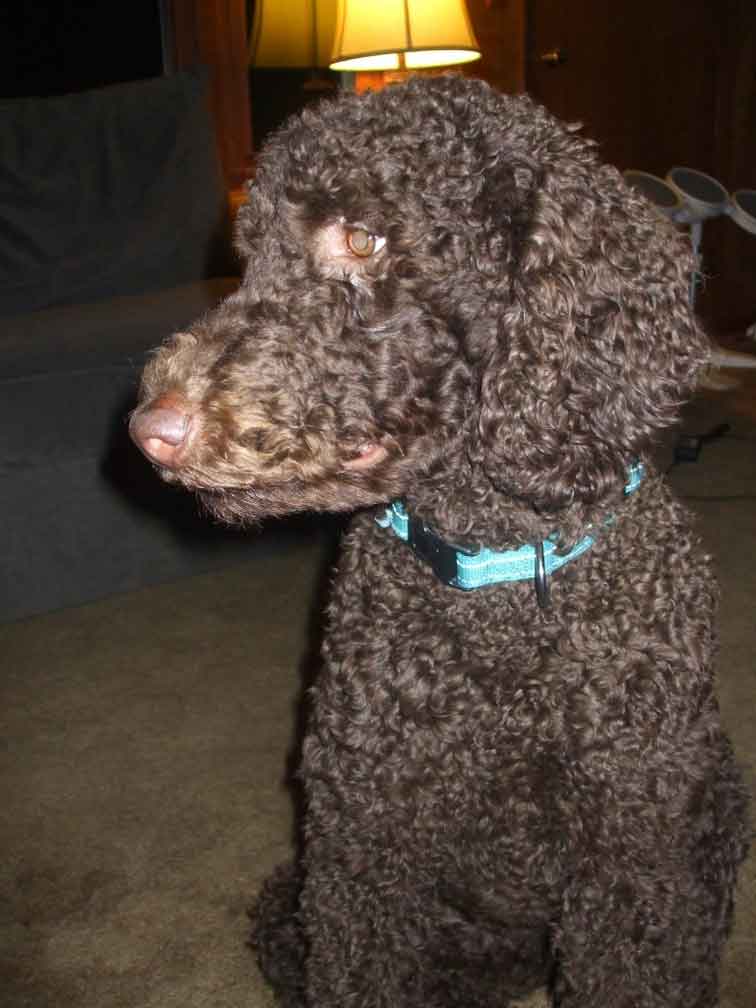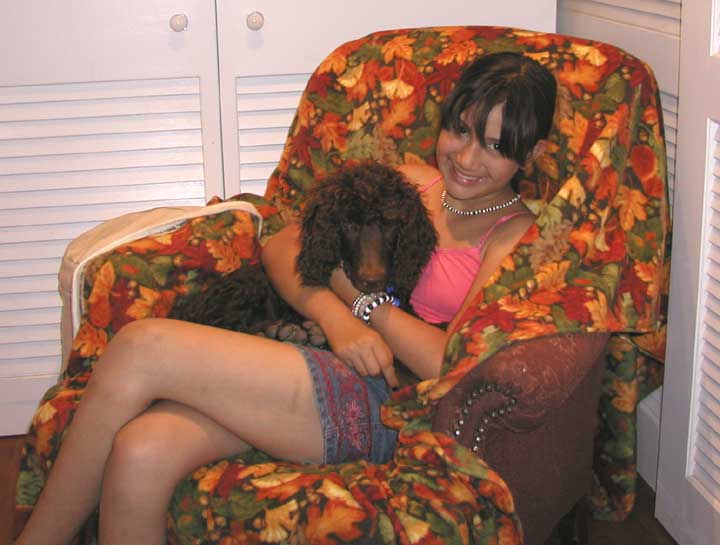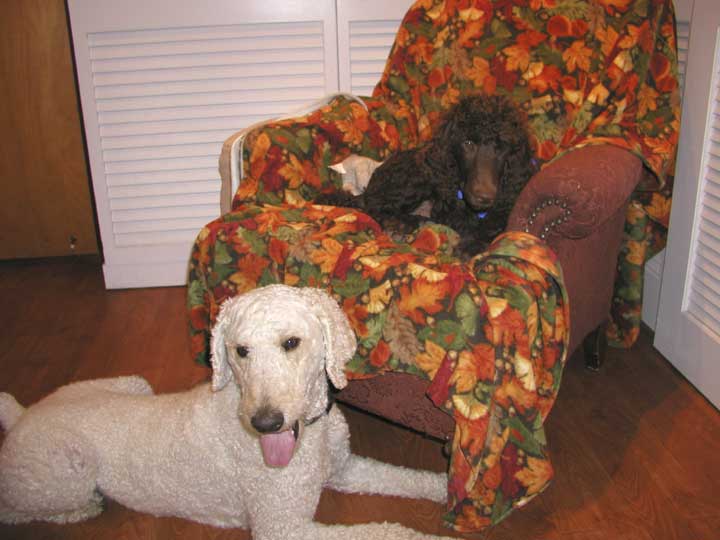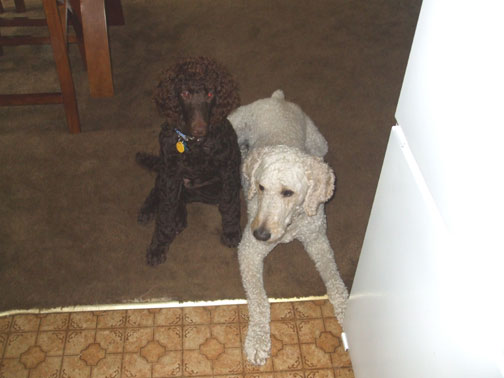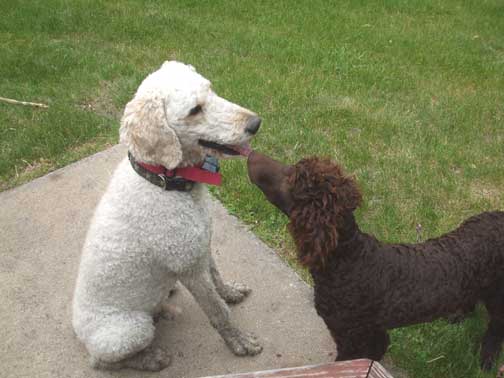 Ike here - gaining my feet with Truman, fresh summer haircut, and lots of fun to come.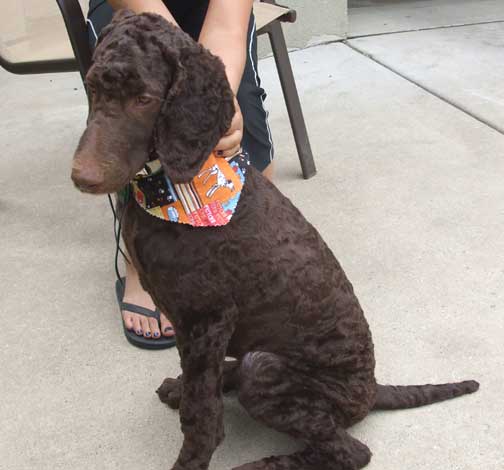 See more puppies 4 sale like Royals Standard Poodles - Ike I thought I'd develop the form below to help with pet updates. Here you can fill in the weight, height, and what you two/family enjoy doing together. Upon sending it, you will receive an email from me that you can reply with new pictures attached. Hopefully this will be an easy trigger instead of trying to find my email address.
Everyone loves to see your pages - honestly!